Having a great pound cake recipe in your baking back pocket is a real time saver when you need a cake to bake. This 7Up pound cake recipe is about as classic and delicious a cake as you'll ever find. It's an old-fashioned recipe that I've updated with a couple of tweaks to amplify its lemony flavor, making it completely irresistible!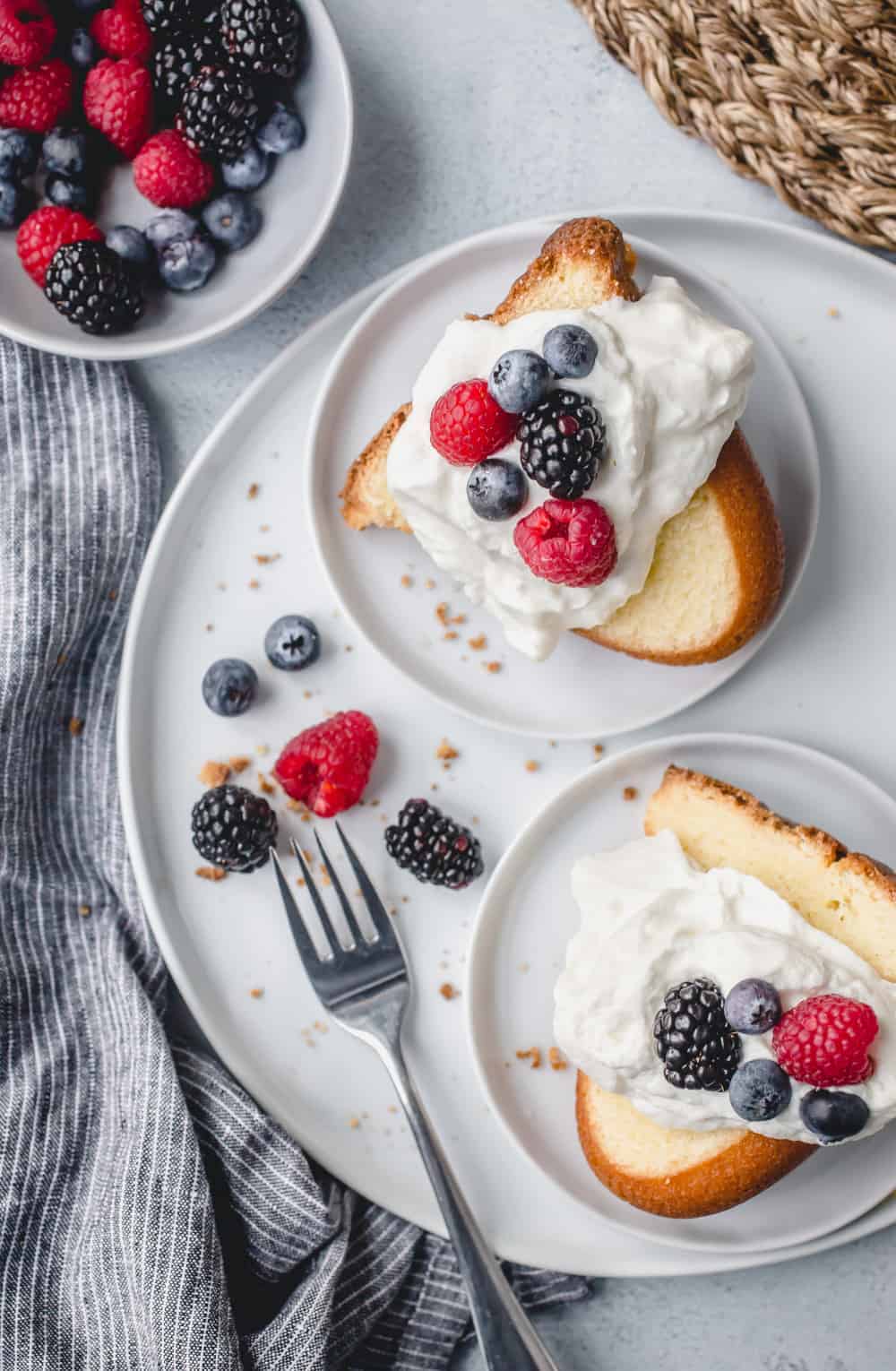 Years ago I was given a recipe for 7Up pound cake from a woman I used to work with named Connie. It was sweet, lemony, and had an incredible crunchy bottom to it. Sometimes she'd serve it plain, and other times, she finished it off with a zesty 7Up lemon glaze.
Seriously, it was to die for!
Connie was a from-scratch cook and rarely had exact measurements for her creations.
You know the kind of recipes I'm talking about here. The ones passed down through the generations, where you literally have to guess how much flour, sugar, butter, etc. each recipe needs.
Needless to say, I was never able to recreate her incredible food based on her vague directions. She'd give basic details then throw in phrases like, Oh, a handful of this and Just a pinch of that.
But one day, she called me down to her office and had an actual recipe for her 7Up pound cake written in her pristine, cursive handwriting on a yellow sticky note. I was floored!
After receiving the recipe, I made it countless times, always playing with the toppings and trying to perfect that 7Up glaze (which I never did). For whatever reason, my cakes never tasted as good as Connie's. At some point, I forgot about this cake and even lost the recipe.
Recently, I wanted to make a pound cake and Connie's 7Up version immediately popped into my head. I became a little obsessed with finding the recipe and after a valiant effort of digging through countless cookbooks and recipe binders, I came up empty handed.
I turned to the internet and happened upon a recipe that I thought was pretty darn close, so I went with it, adding a couple of tweaks along the way.
It turned out fantastic and it even had that perfect crunchy bottom that was always my favorite part of Connie's recipe.
It was still missing a little something that I remember from Connie's cake way back when, but I'm starting to think that she may have a little secret ingredient that she decided to keep to herself.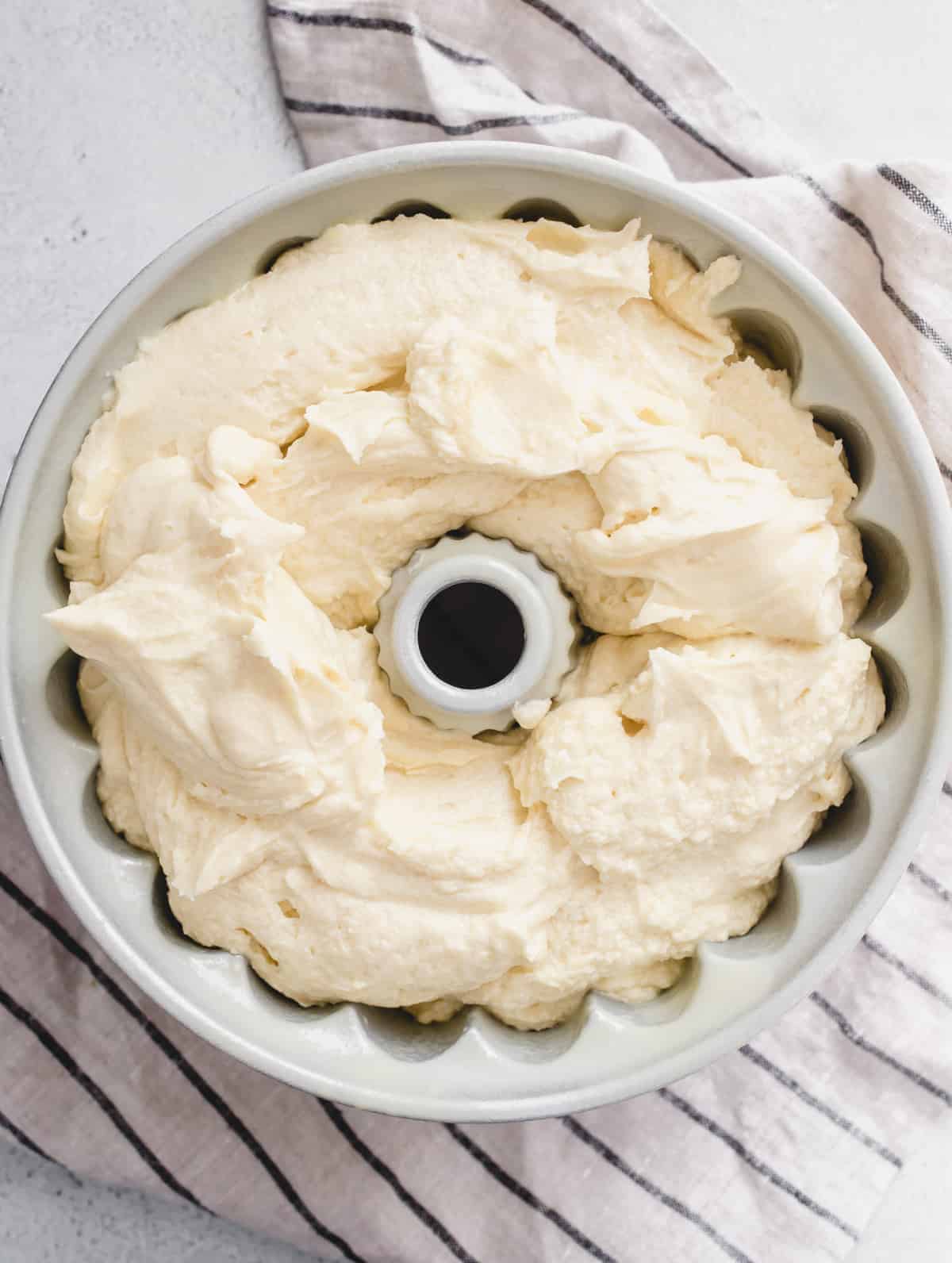 Ingredients for 7Up Pound Cake
As you may have guessed, you'll need 7Up for this cake, though Sprite or Sierra Mist will work too. Here's what else you'll need:
Butter
Granulated sugar
Lemon zest
Eggs
Pure vanilla extract
Lemon extract
All-purpose flour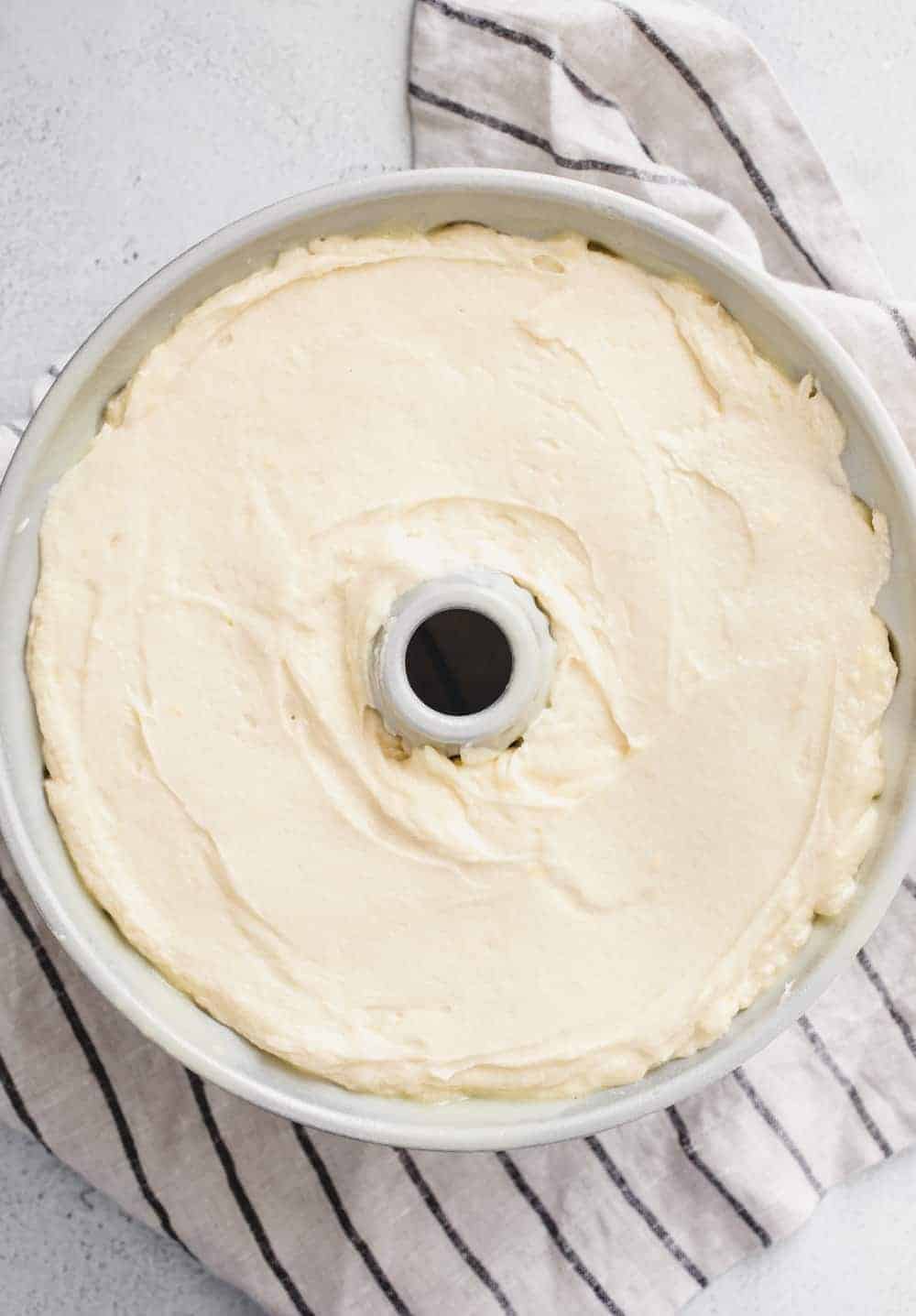 How to Make a 7Up Pound Cake from Scratch
In my humble opinion, making a cake from scratch is so satisfying.
I love whipping up cupcakes or cakes using my doctored cake mix recipe, but there's just something about working through a cake recipe from start to finish while watching individual ingredients come together into a cohesive and delicious dessert.
This pound cake takes basic ingredients – plus that special 7Up ingredient – and turns them into a perfect pound cake. The process is a simple one but it's important to follow since pound cake can be a little…well, finicky…to get right sometimes.
Without any chemical leaveners like baking powder or baking soda, the cake will rise from beating the heck out of a lot of butter and the addition of lots of eggs, which are natural leaveners in recipes.
Here's a quick snapshot of the process (and yes, you need a mixer for this):
Beat the butter for 5 minutes and then for another 5 minutes with the sugar.
Mix in the eggs one at a time and then stir in the vanilla and lemon extracts.
Stir the dry ingredients and 7Up in three additions, starting and ending with the flour mixture.
Bake in a 350 degree F oven for 75 to 85 minutes. The cake will bake up high and the top will be crunchy and deep golden brown in color.
You're going to need to let the cake cool completely before you slice it, first in the pan for 10 minutes, and then on a rack.
And believe me, this cake only gets better the longer you can wait before eating it. It's even better on day 2 than on day 1!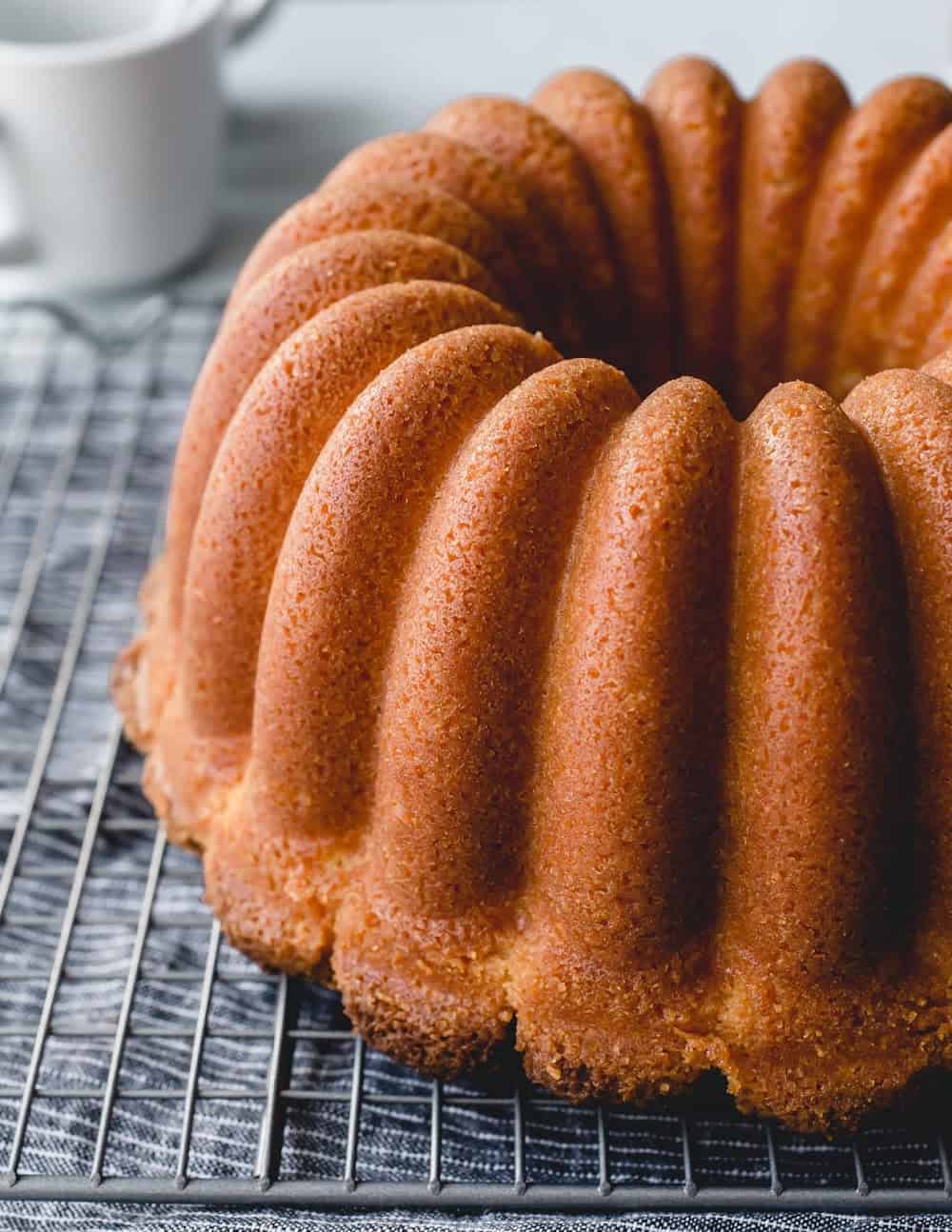 Is There Caffeine in 7Up Pound Cake?
Nope! 7Up is a caffeine-free soda so there's no worry about this cake containing caffeine.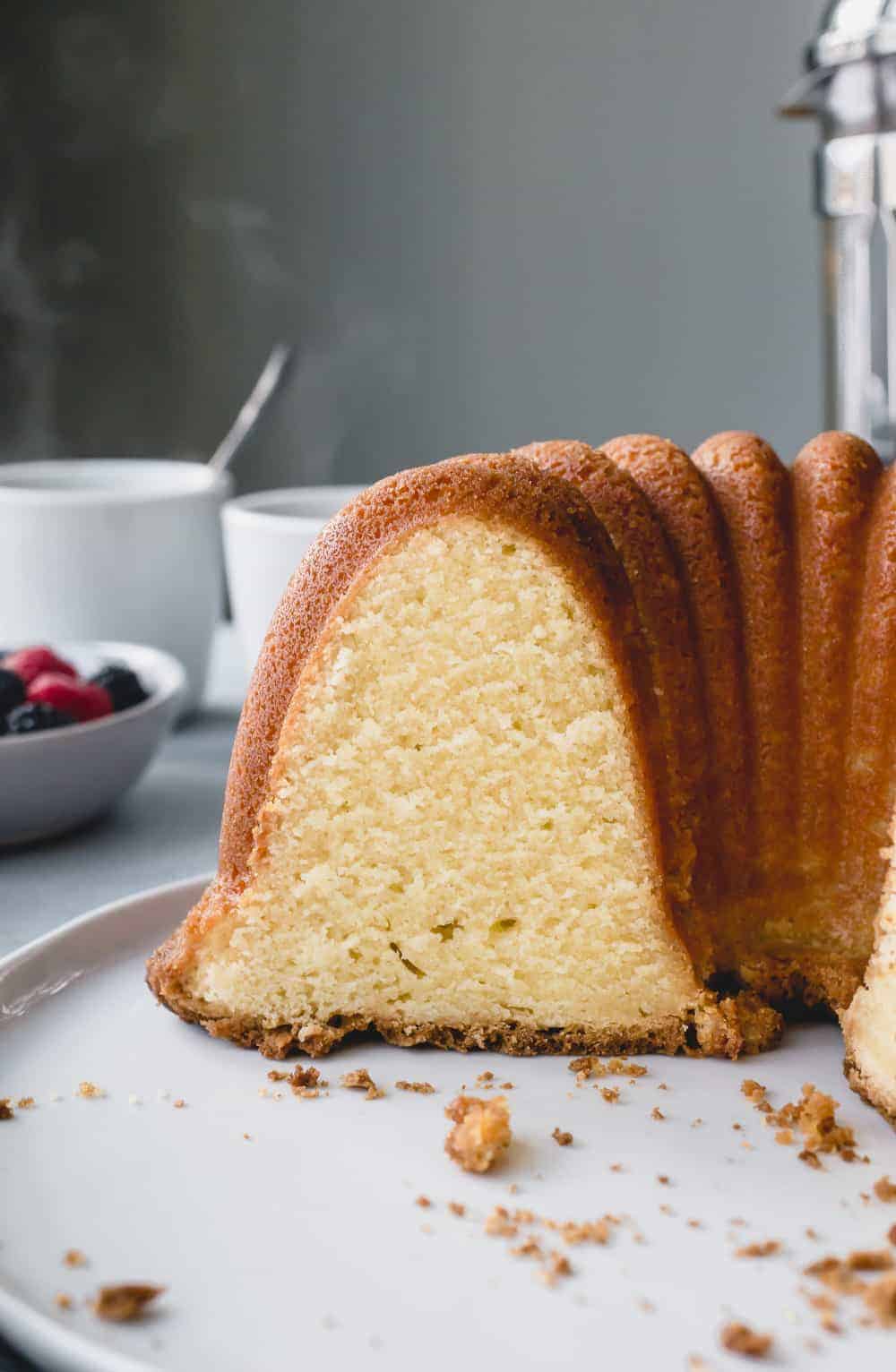 Tips for Making the Best Pound Cake
Make sure the butter and eggs are at room temperature. There's a lot of butter and eggs in this cake and to make sure that all of it whips up correctly, leaving no lumps and making a smooth batter, they need to be at room temperature. Here's how you can quickly bring eggs to room temperature and easily soften cold butter.
Pull out your biggest Bundt pan. You'll need a 10-cup Bundt pan for this recipe. The batter will overflow a smaller pan when it's in the oven, leaving a gigantic mess. A 12-cup Bundt pan will work too.
Use baking spray. For pans that have nooks and crannies, like Bundt pans, I always use baking spray instead of butter and dusted flour in the pan. The baking spray has flour in it and not only does it speed up the greasing step, but it also has the ability to get inside all of those nooks and crannies so that your cake won't stick to the pan.
Don't rush the process. Seriously. The butter and sugar need to be beaten for a long time so that they incorporate with each other and whip enough to help give the pound cake its height. Remember, there are no chemical leaveners in this cake so you're depending on the other ingredients to do the heavy lifting here.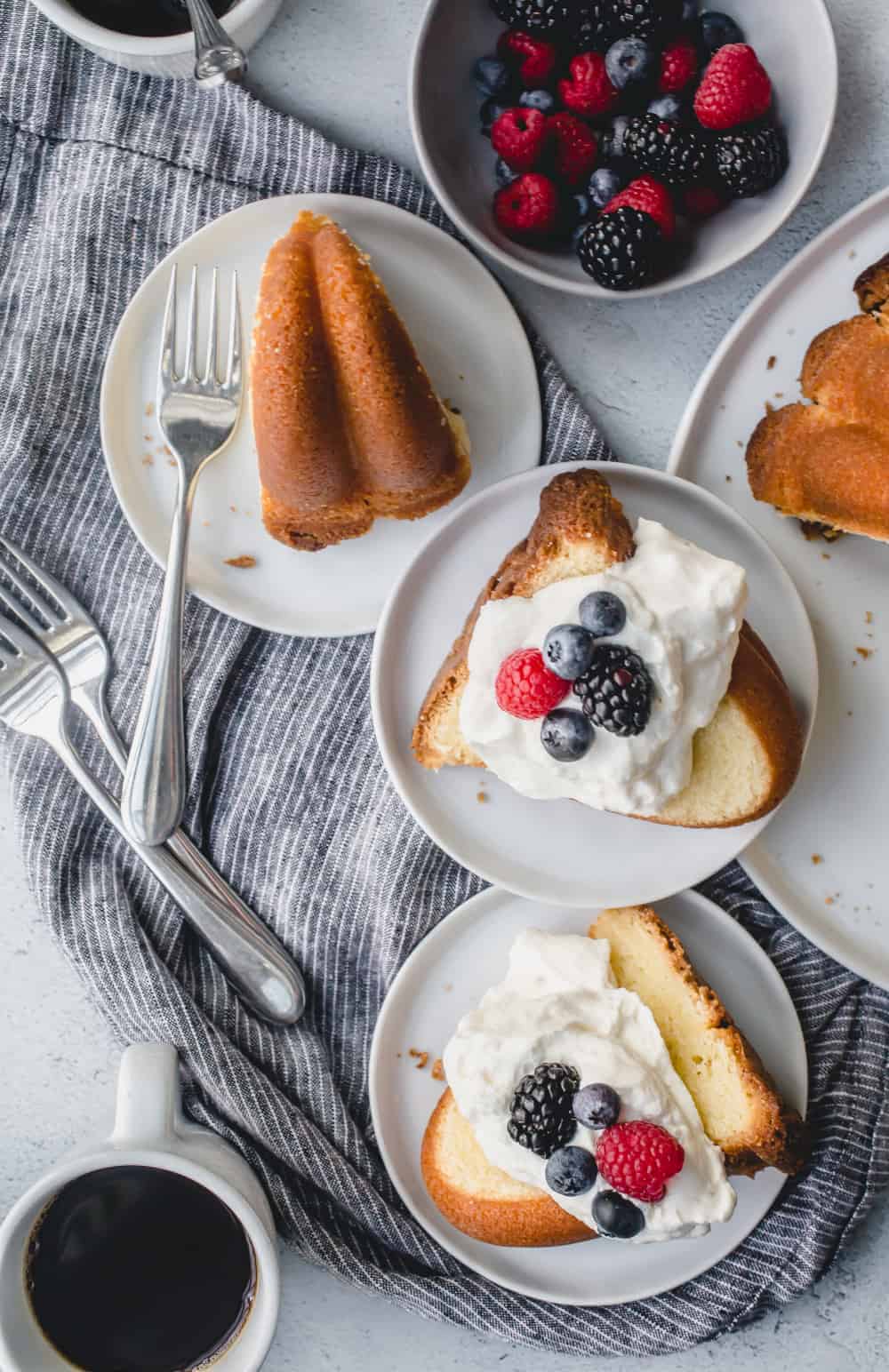 Keeping Your Pound Cake Fresh
The longer this cake sits, the better it gets! You'd think that it would get dry and crumbly but pound cake will stay delicious for days if you store it properly.
The #1 key to keeping a pound cake fresh is to keep it wrapped tightly in plastic and keep it at room temperature. Wrapped tightly, the cake will stay fresh, soft, and moist for up to a week.
If you want to keep the cake longer, cut the cake into individual slices, wrap each slice tightly in plastic wrap, and freeze the slices in a zip-top bag. The freezer will keep the cake fresh for months!
When you want a piece of the cake, allow it to thaw in the fridge or unwrap it and pop it in the microwave on low power for about 15 to 20 seconds. And voila! Pound cake on demand!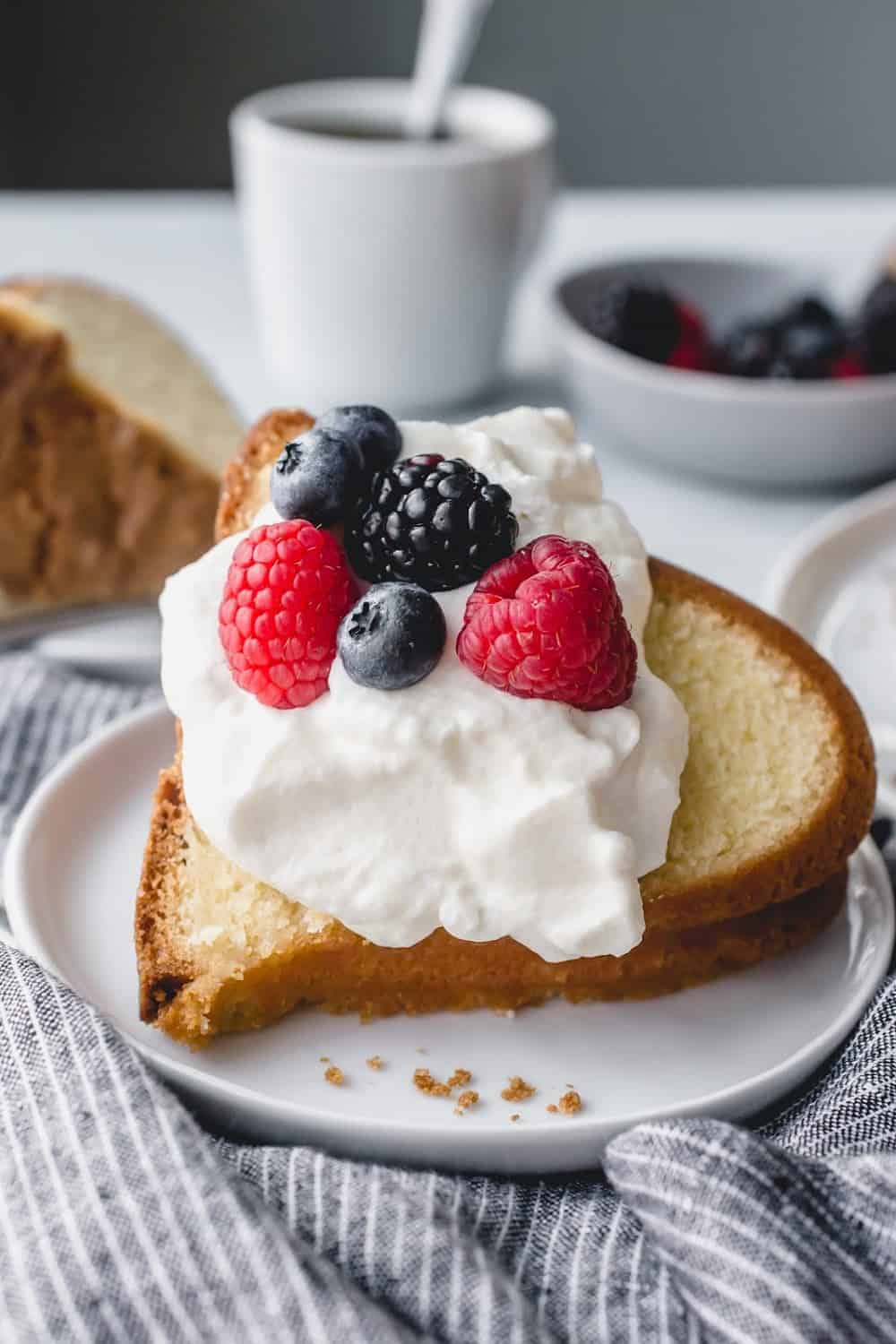 Ways to Serve 7Up Pound Cake
Serve this 7Up Pound Cake with a simple dusting of confectioners' sugar or you can get a little fancy and top it with whipped cream and ripe summer berries or whipped cream, shaved chocolate, and toasted coconut.
I've also put my favorite cherry pie filling on top of this pound cake with some whipped cream and man oh man! Talk about addictive!!
Regardless, this is a pound cake you'll want to make again and again. Especially during the summer, when you can throw it on the grill and impress your friends with the extra depth of flavor grilled pound cake can produce.
Don't believe me? Try it, just once. You'll want to grill all your pound cake from now on!
If you haven't already guessed, I'm kind of obsessed with this pound cake. I've also made a few others that I think you'll love including cream cheese pound cake, an eggnog pound cake (instant holiday classic!), and pound cake parfaits using leftover cake.