Apple Bars are reminiscent of a blondie with their chewy texture, an apple cake with bites of fresh apple throughout, and a snickerdoodle with a topping of sugar and apple pie spice! These bars are a delicious dessert or afternoon snack, but you'll probably want to sneak some for breakfast, too.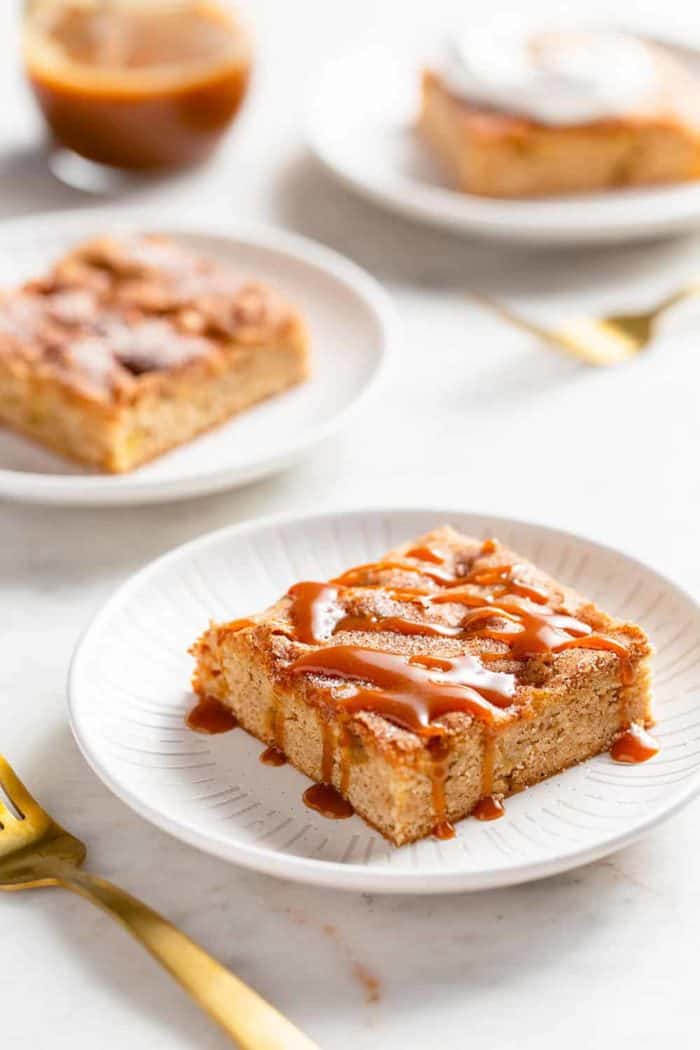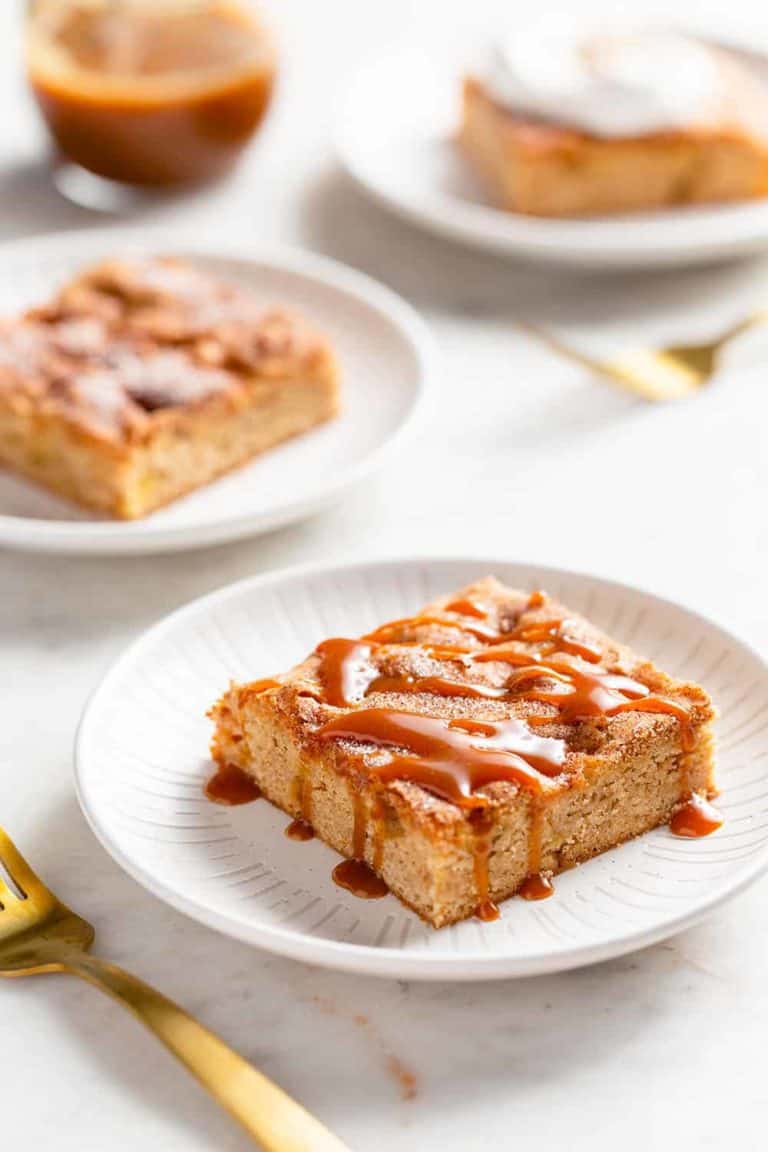 This is probably the most "mom" statement ever, but here goes:
My girl is growing up way too fast. I can't stand it. I feel like I'm going to blink and she'll be driving.
Thankfully, she still does things that remind me that she's still a little girl, at least for a bit longer.
Like her excitement over eating apples she picked herself. The girl loves all apples, but gets SO excited when she's picked them herself.
So I love getting in the kitchen with her and whipping up some after-school snacks using those apples she's picked. Sometimes it's Apple Cinnamon Muffins, sometimes it's Apple Pie Bread, and lately it's these Apple Bars.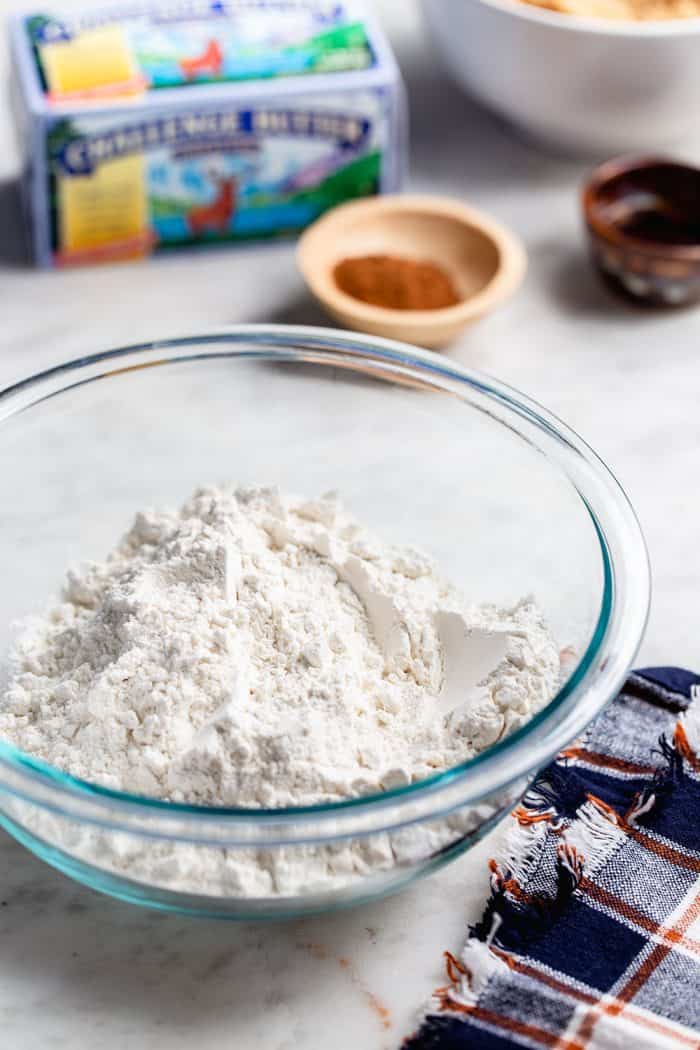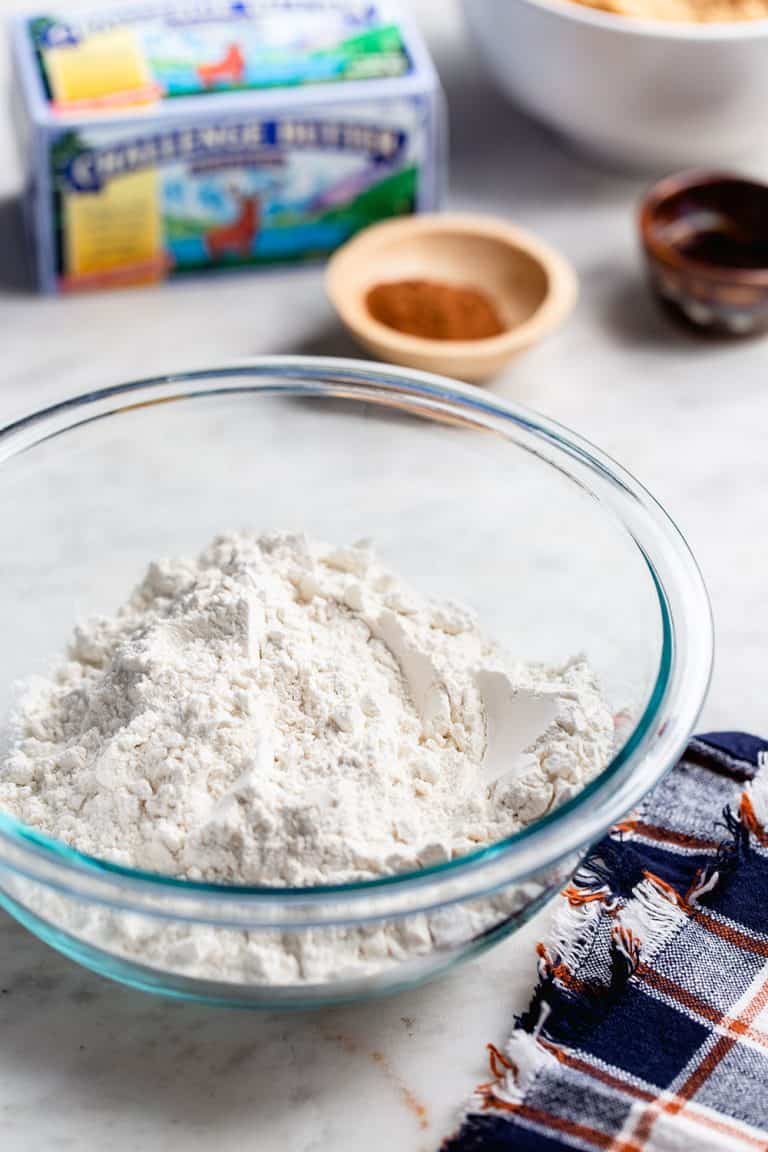 APPLE BLONDIE BARS
Sometimes after I make a recipe I've fallen in love with, I struggle with what to call it.
For example, these Apple Bars remind me of blondies because of their rich, buttery flavor and chewy texture.
But they also remind me of apple cake, with pieces of fresh apple in every bite.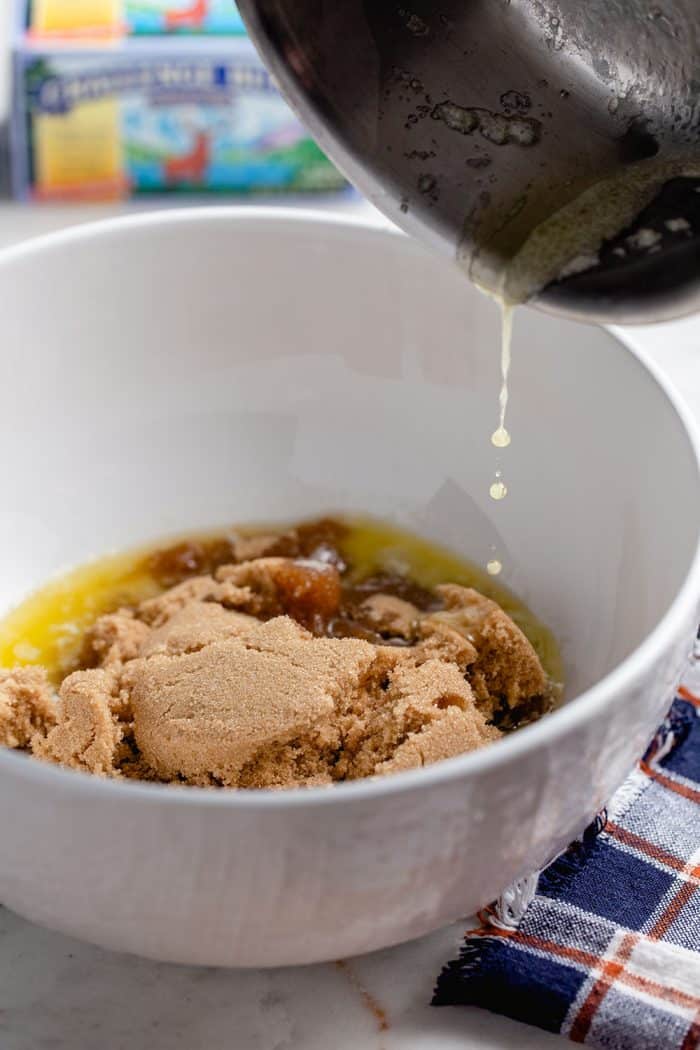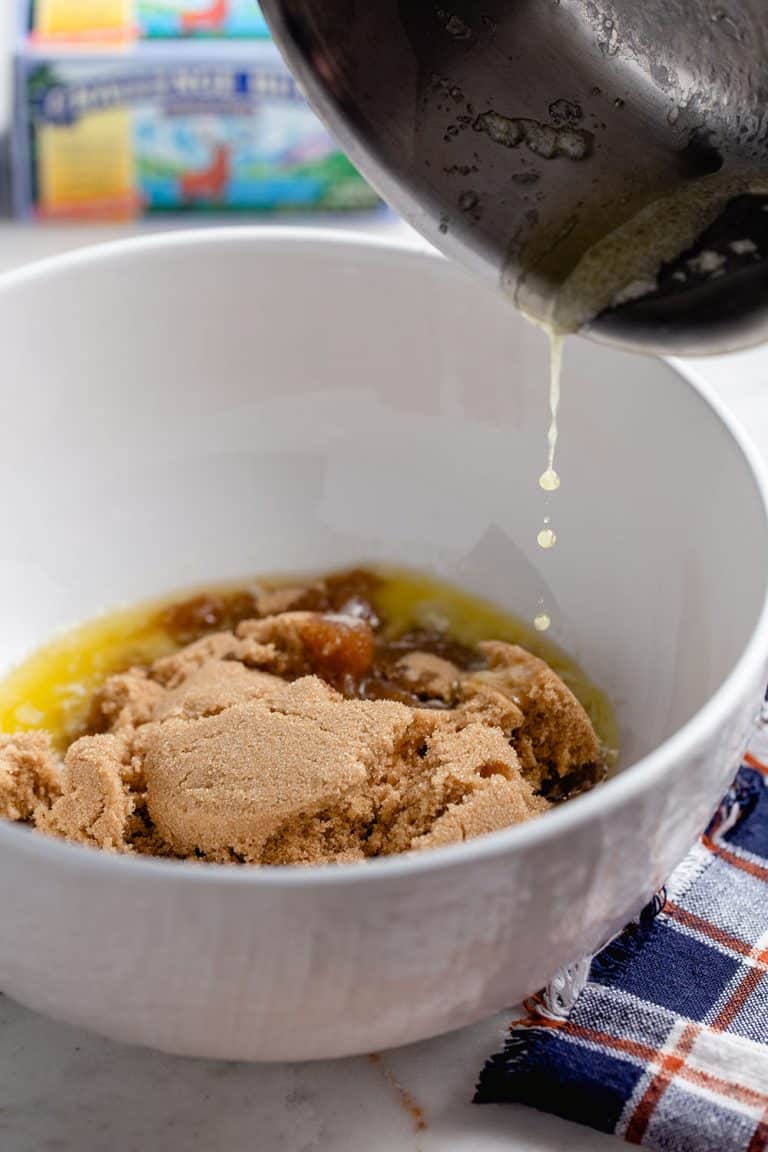 But then again, they also remind me of snickerdoodles (or perhaps Snickerdoodle Blondies) with their topping of sugar and apple pie spice.
Somehow, I thought calling them "Apple Blondie Snickerdoodle Cake Bars" might be a bit confusing, so Apple Bars it is.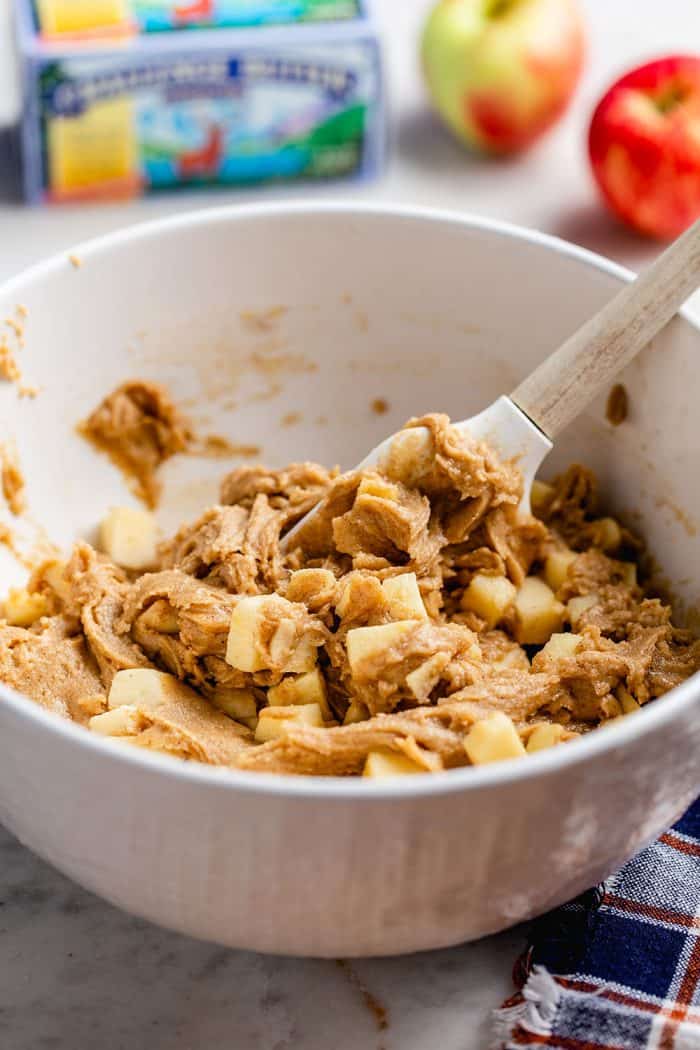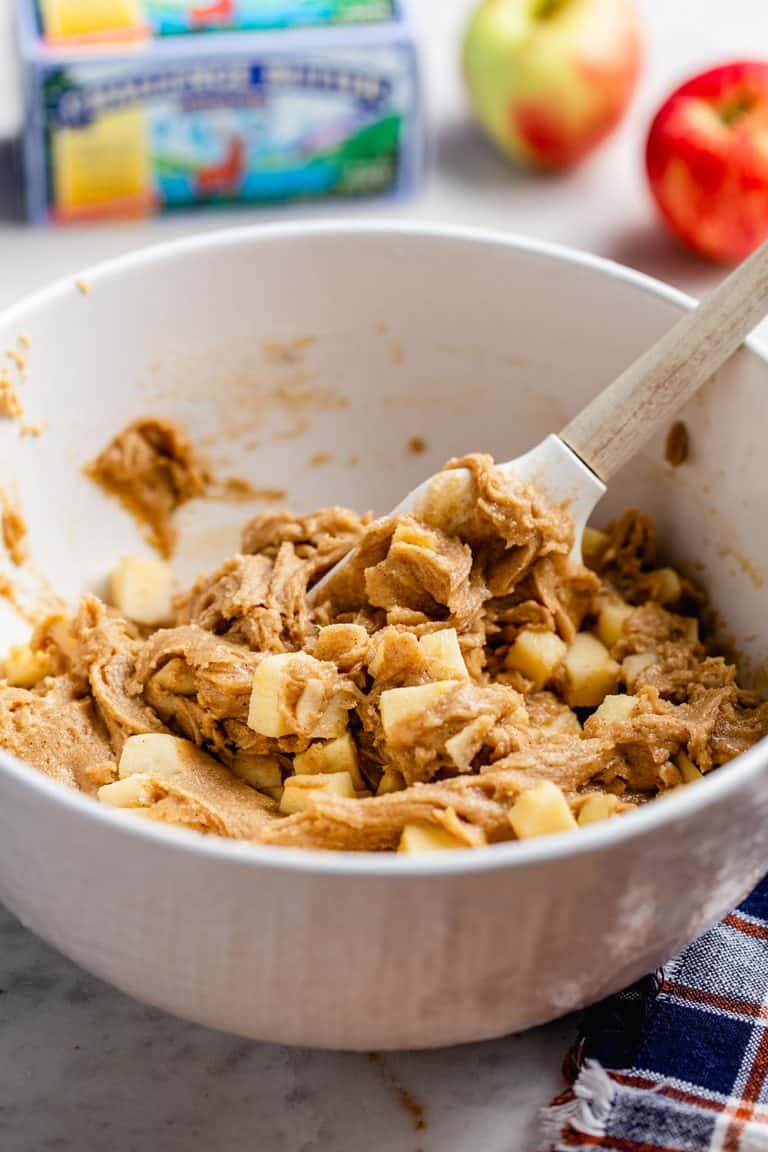 While I love serving these bars as an after-school treat for Elle – let's be real, kids deserve all the yummy snacks after making it through a school day this year – they also make an amazing dessert.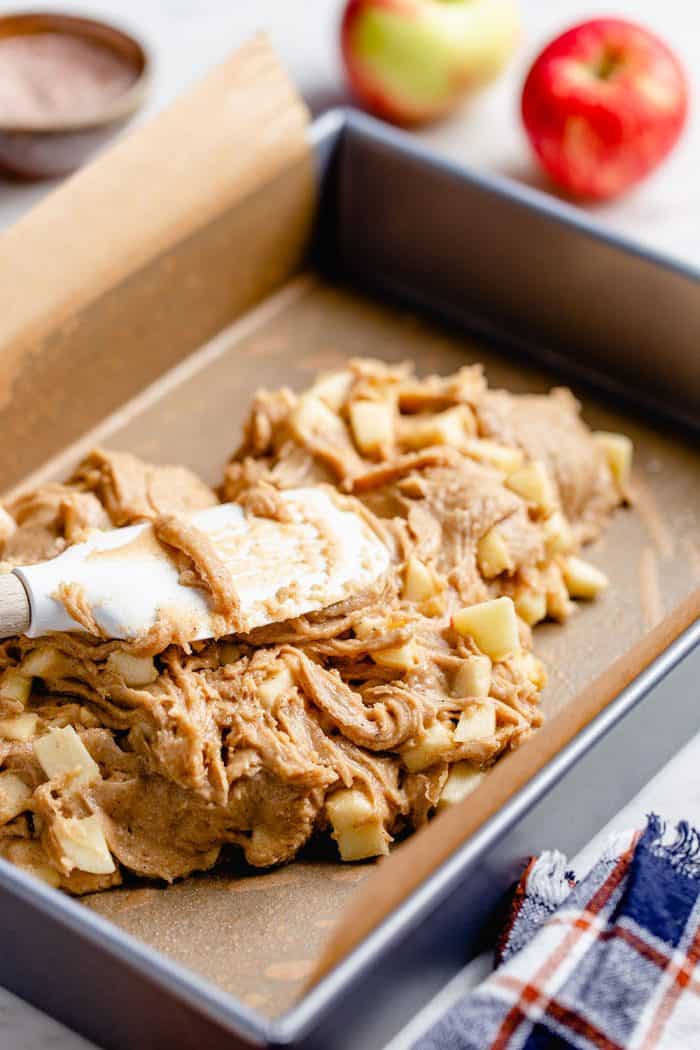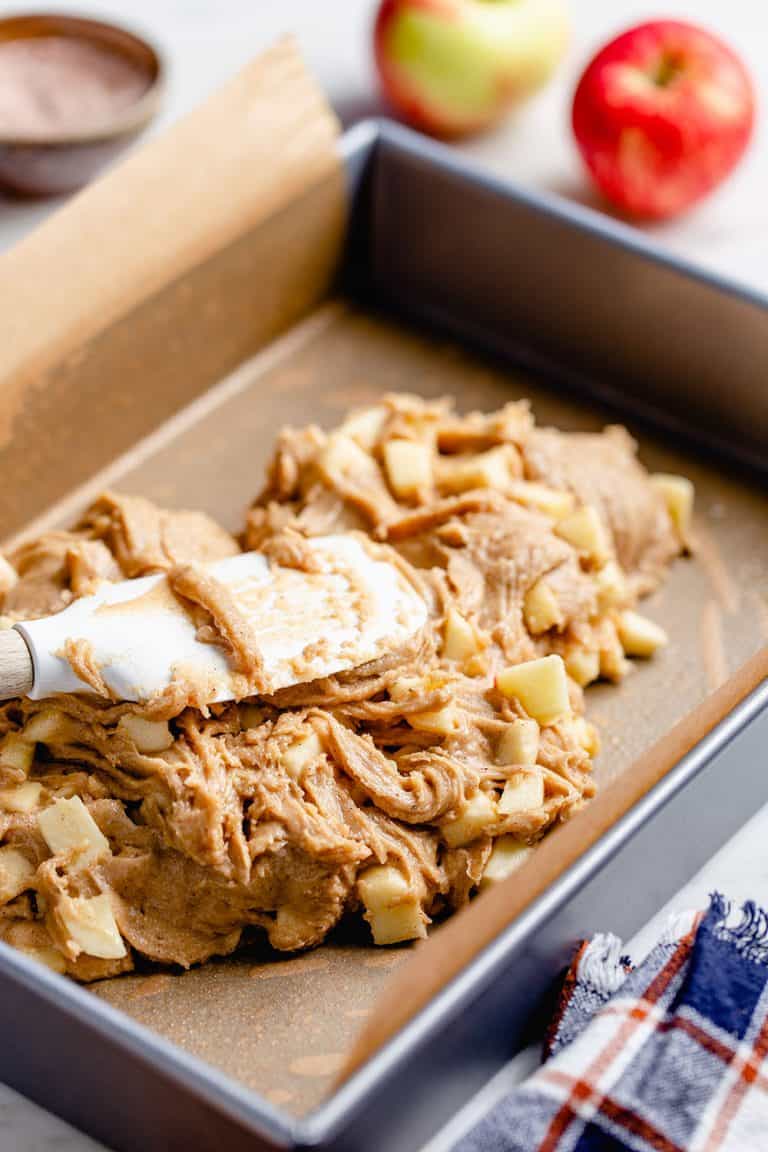 Drizzle them with a little Salted Caramel Sauce, top them with a dollop of homemade whipped cream, and dust them with a little bit more apple pie spice and they'll look so fancy.
You don't have to tell everyone how easy they were to make. That can be your secret.
Maybe I've also eaten them for breakfast a time or two, okay?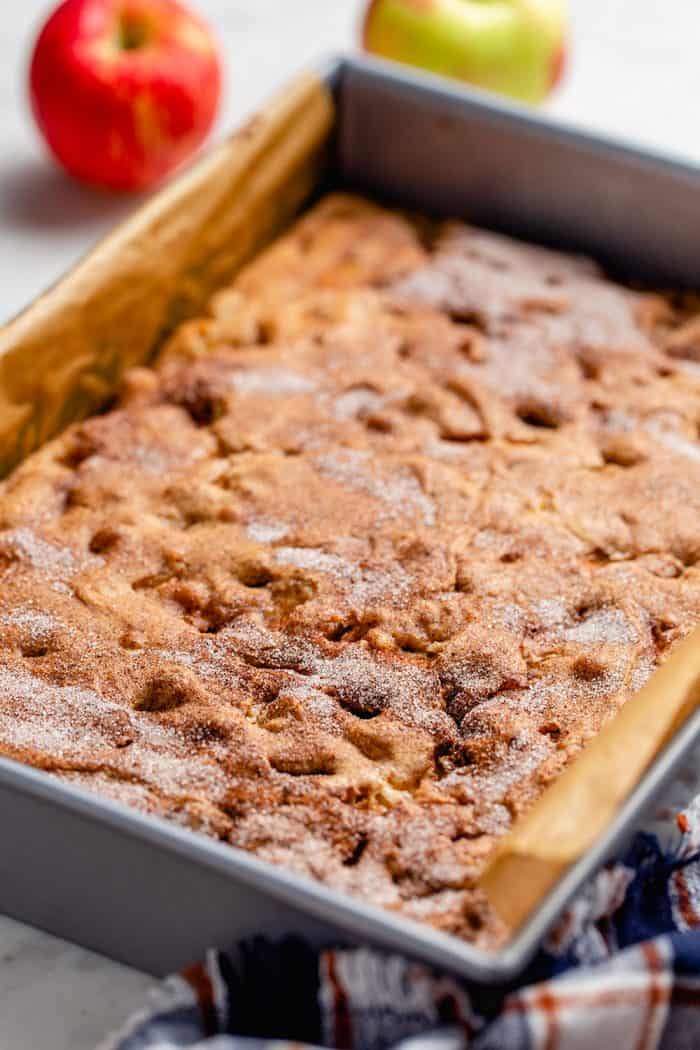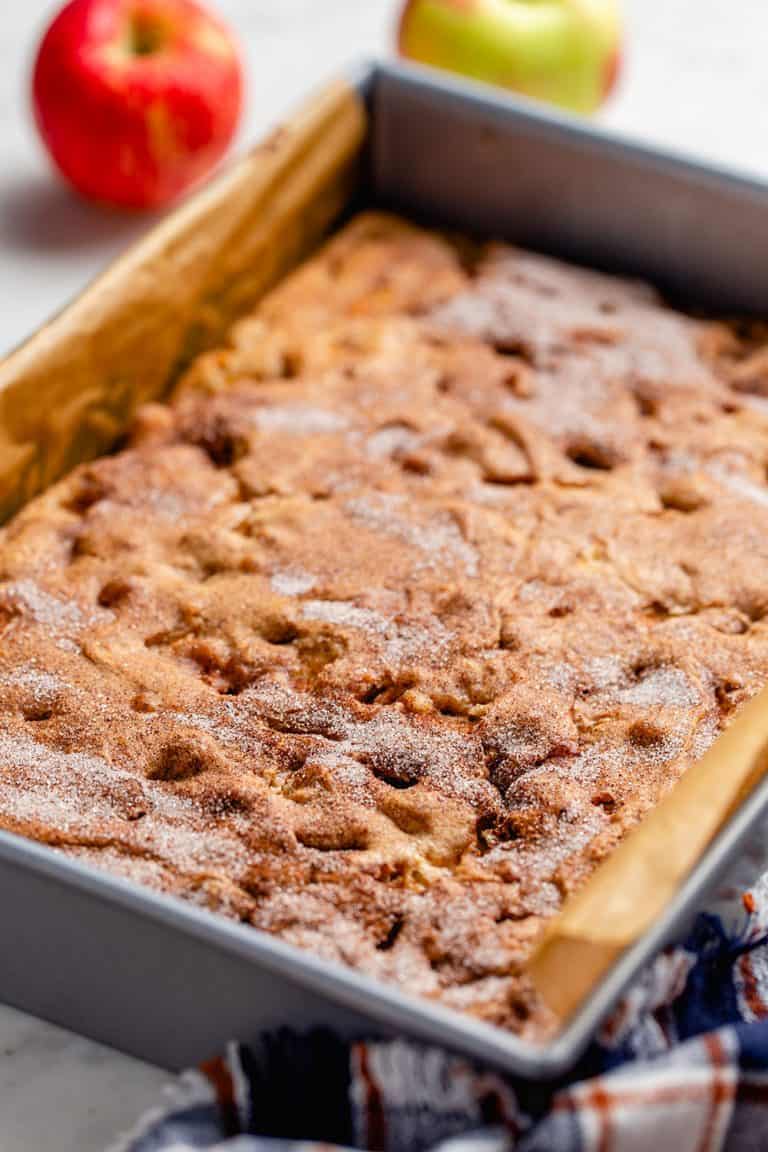 HOW TO MAKE APPLE BARS
I love an easy dessert I can stir together with a spatula in one bowl. This Apple Bar recipe totally fits that description.
Start by whisking together the dry ingredients and set aside.
Next, grab our favorite Challenge Unsalted Butter and mix together the brown sugar and melted butter. I use Challenge butter in this recipe because the flavor and freshness can't be beat. And if I'm baking with freshly picked apples, I want the other ingredients to be just as fresh and delicious!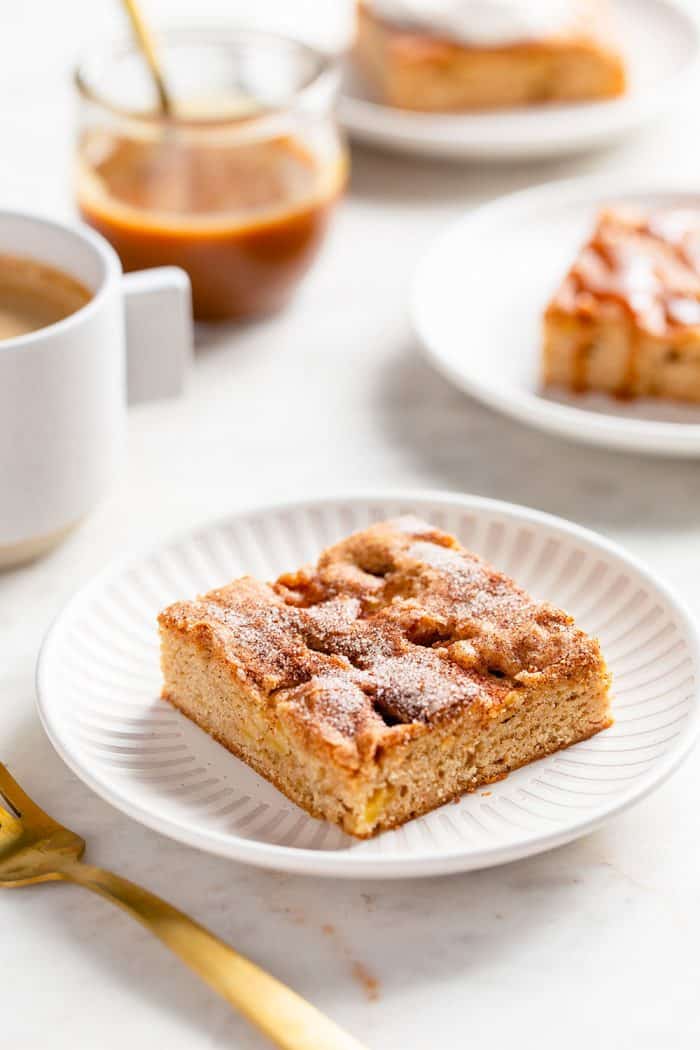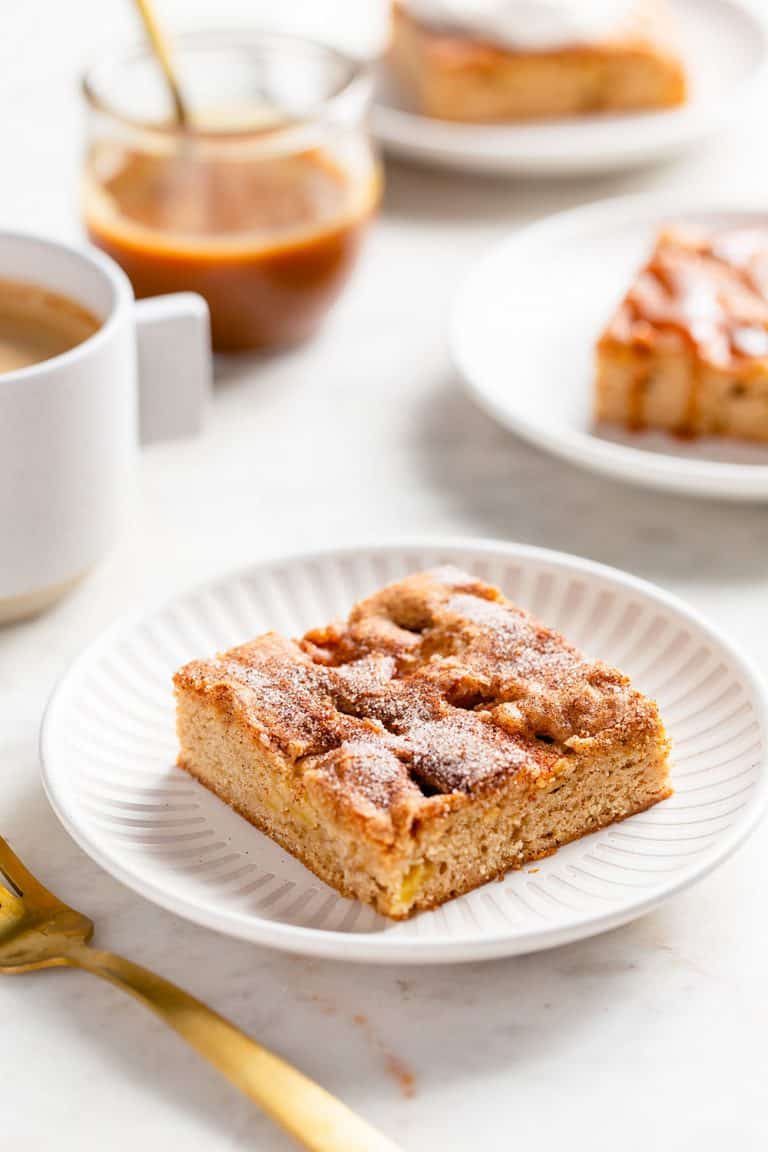 Mix in the eggs and vanilla, stir in the dry ingredients, and then fold in the apples.
The batter will be really thick. Don't panic! It's supposed to be that way. You will have to use your spatula to press the batter into the parchment-lined baking pan.
Finish off the bars by sprinkling them with a mixture of apple pie spice and granulated sugar before baking. You could simply use cinnamon sugar, but why leave it at cinnamon when we can get some extra fall flavor from the nutmeg, allspice, ginger and cardamom that are also in the apple pie spice mixture?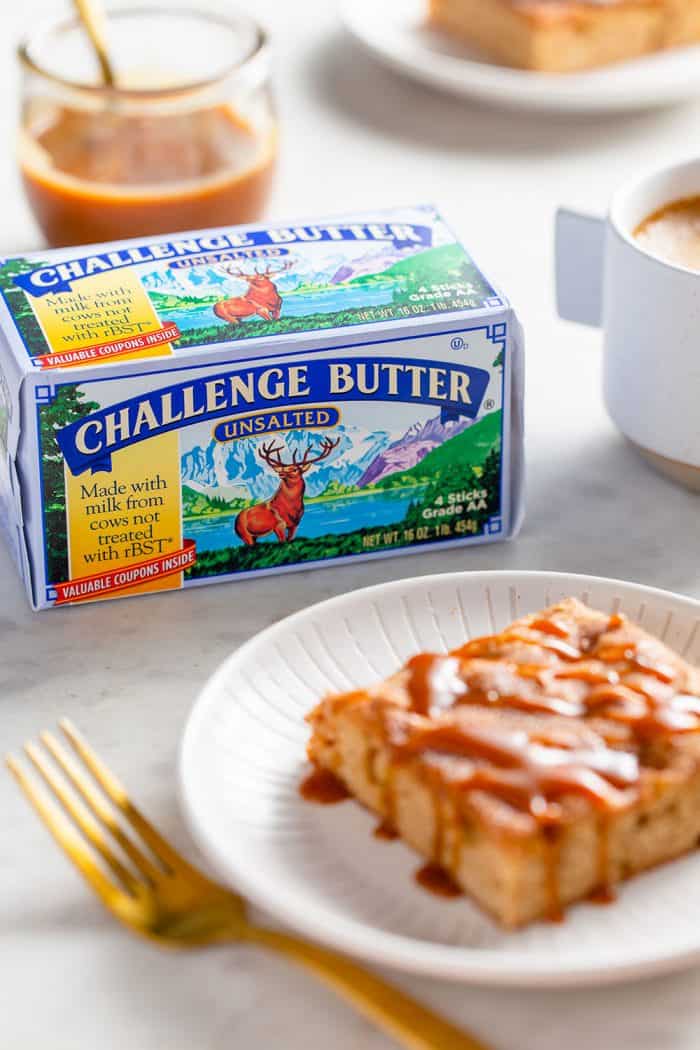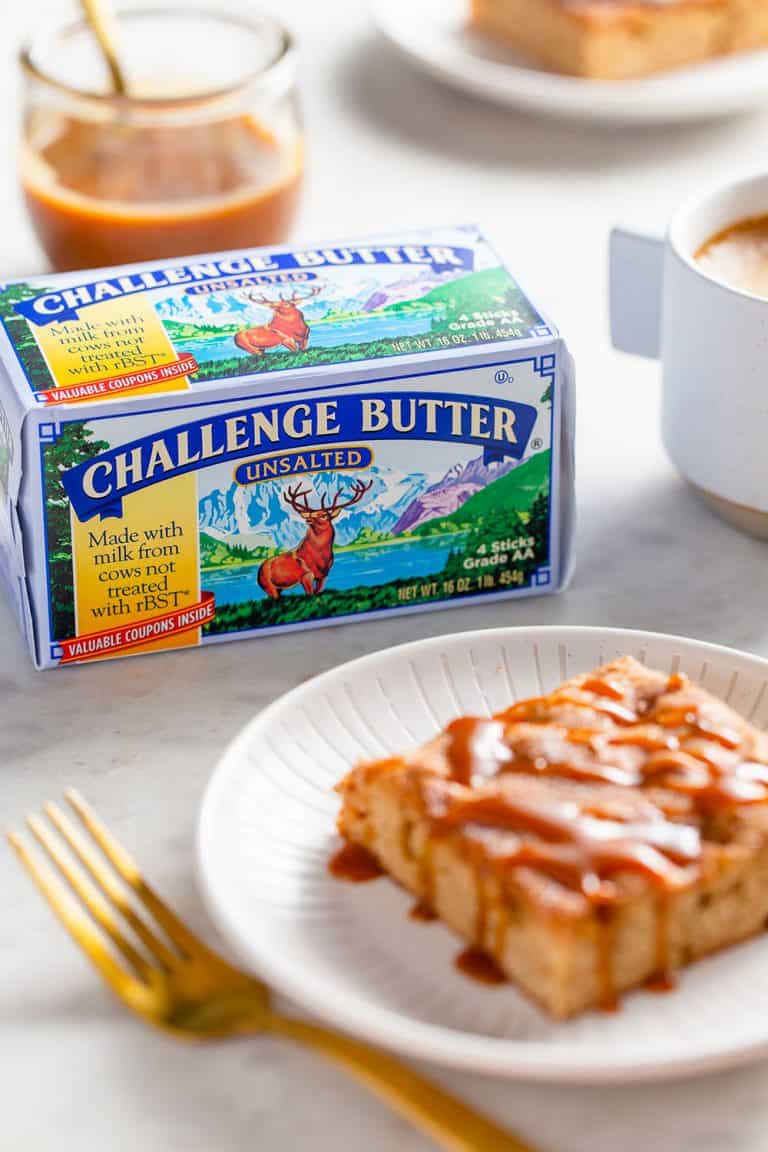 HOW TO STORE APPLE BARS
These Apple Bars are best kept at room temperature for up to 2 days. Simply store them in an airtight container on your counter.
I tried them after 2 days and the flavor was still great, but the texture wasn't as chewy. So if you love that chewy texture, eat them within a couple of days!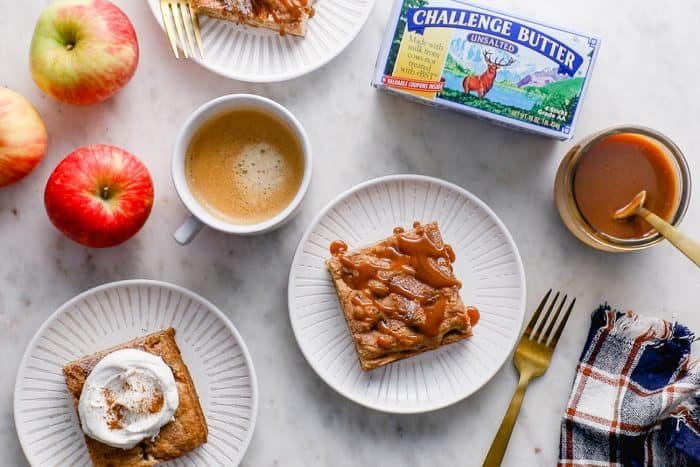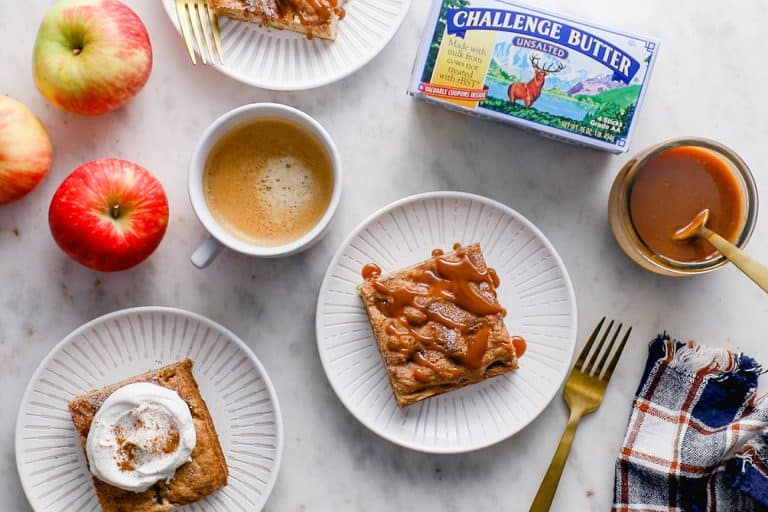 This is one recipe that I don't recommend freezing. Because of the apples in the recipe, the chewy texture won't hold up as well after freezing, although the flavor will still be great.
If you have some fresh apples and a kid who loves to bake, get in the kitchen with them this weekend and bake up these bars together! They'll feel so special getting to eat a treat they helped make with apples they helped pick.