This incredibly easy Citrus Poppy Seed Cake comes together in just a few minutes with a handful of ingredients. Packed with the bright flavors of lemon and orange, this is a perfect wintery cake.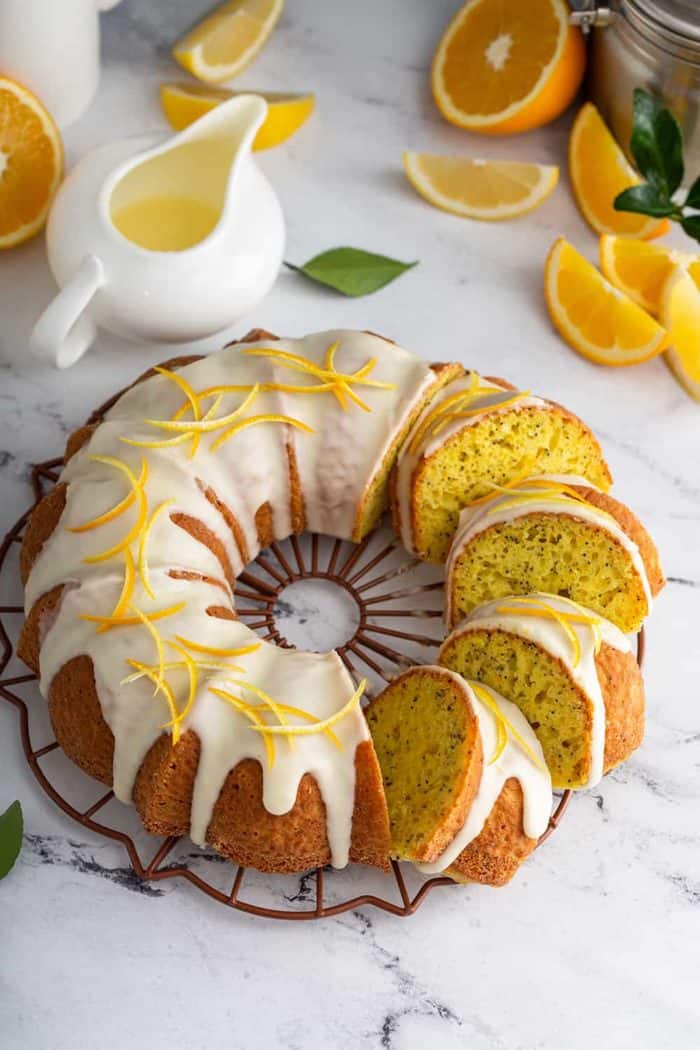 My sweet Elle has been very into oranges lately. So much so that I have been buying them for her by the crateful at Costco.
She's very particular about the way they are sliced, so I can basically supreme an orange with eyes closed at this point. But I'm happy to pump my girl full of vitamin c at this time of year.
Since we've had so many oranges on hand lately, I've been thinking of ways to use them in baked goods like this Citrus Poppy Seed Cake and we've even made several batches of Holiday Stovetop Potpourri.
The best thing about this cake is that it is super simple to make which is always a bonus at this time of year!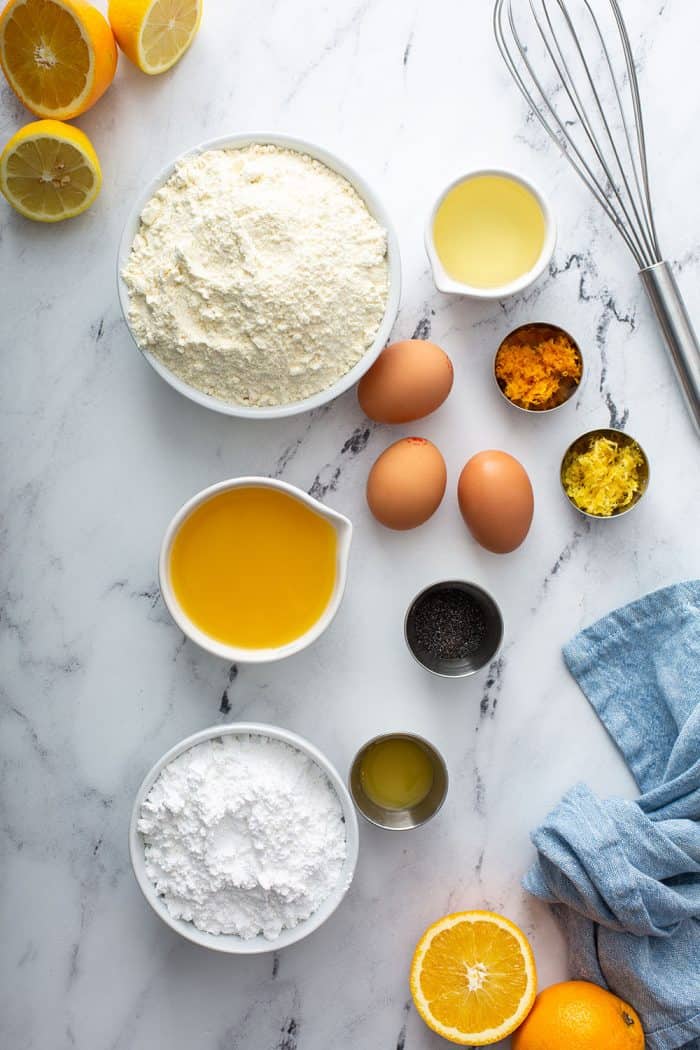 SUPER EASY CITRUS POPPY SEED CAKE
I love baking cakes from scratch. From my Cream Cheese Pound Cake to Hershey's Chocolate Cake to Gingerbread Cake, there are so many times when I love pulling out all of the ingredients and measuring and sifting and mixing.
And sometimes I just need a cake. Fast.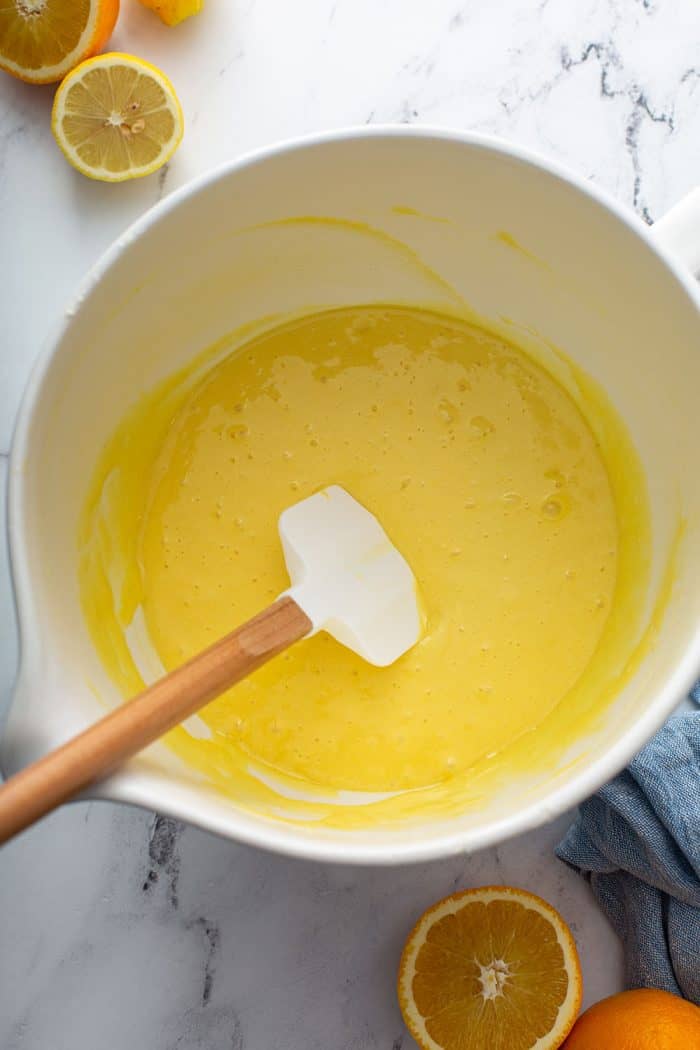 Thank goodness for cake mixes, amiright?
As much as I love a scratch-made cake, I see absolutely nothing wrong with using a cake mix for a shortcut every now and then.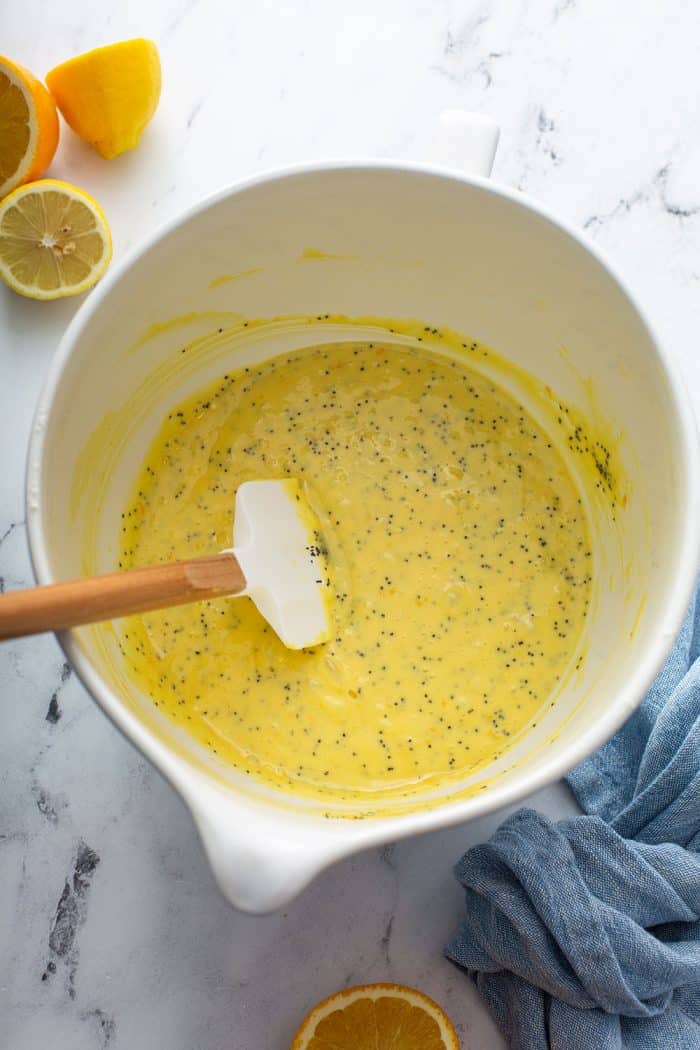 Like with this Citrus Poppy Seed Cake. All you need is a handful of ingredients to make this simple cake:
Lemon cake mix
Orange juice
Vegetable oil
Eggs
Poppy seeds
Lemon and orange zest
With just a few minutes of prep time, you are well on your way to having a delicious bundt cake perfect for any occasion. Even just a random Tuesday when you are craving cake.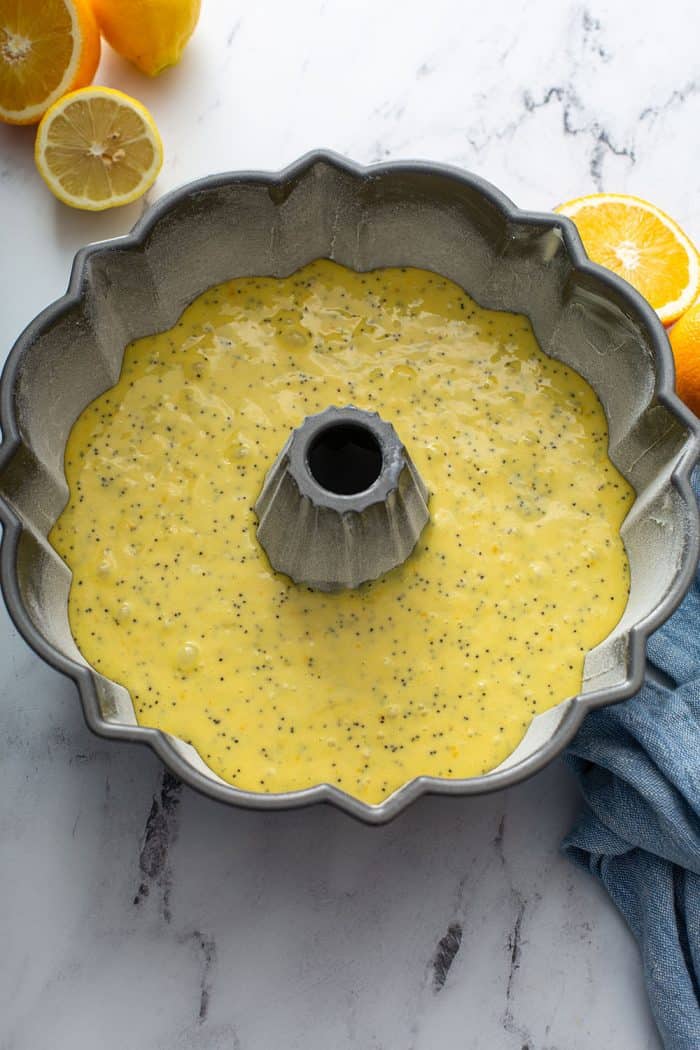 HOW TO MAKE THIS SIMPLE CAKE
This Citrus Poppy Seed Cake will only take you about 10 minutes to mix together. And that's if you go slow. In fact, you might even have it mixed together before your oven can finish preheating!
Grab a hand mixer and beat together the orange juice, vegetable oil, and eggs in a large bowl.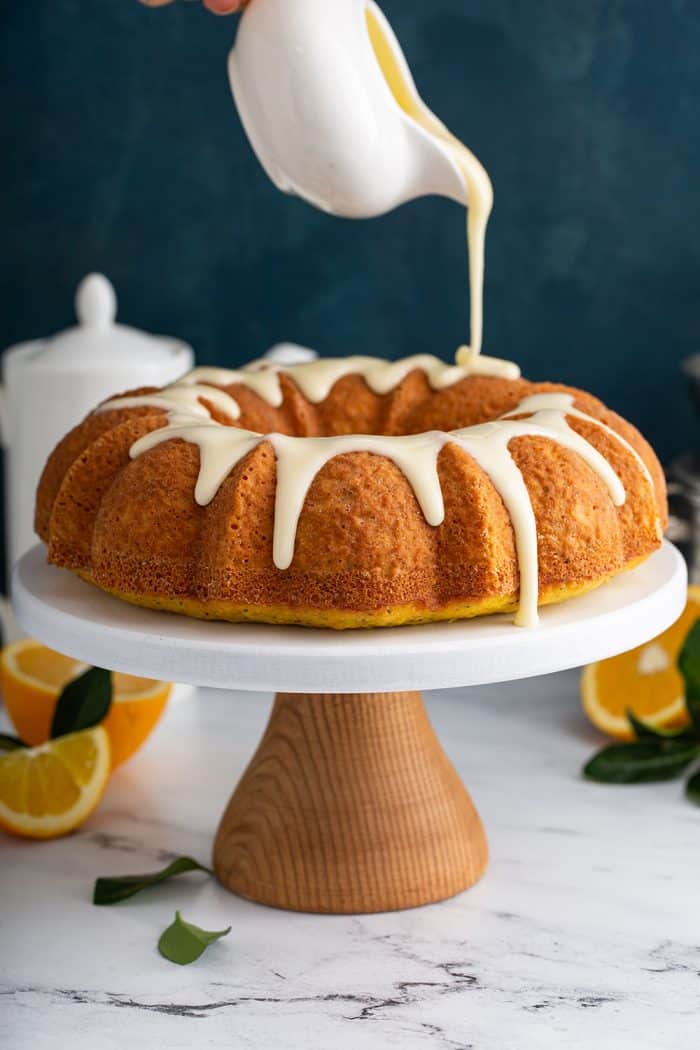 Add in the cake mix and mix on medium speed for 2 minutes.
Fold in the poppy seeds and the zest from 1 orange and 1 lemon. Even though we're getting lemon flavor from the cake mix and orange from the juice, the zest from each adds a lot of brightness to the cake.
Bake in a greased bundt cake pan for about 35 minutes.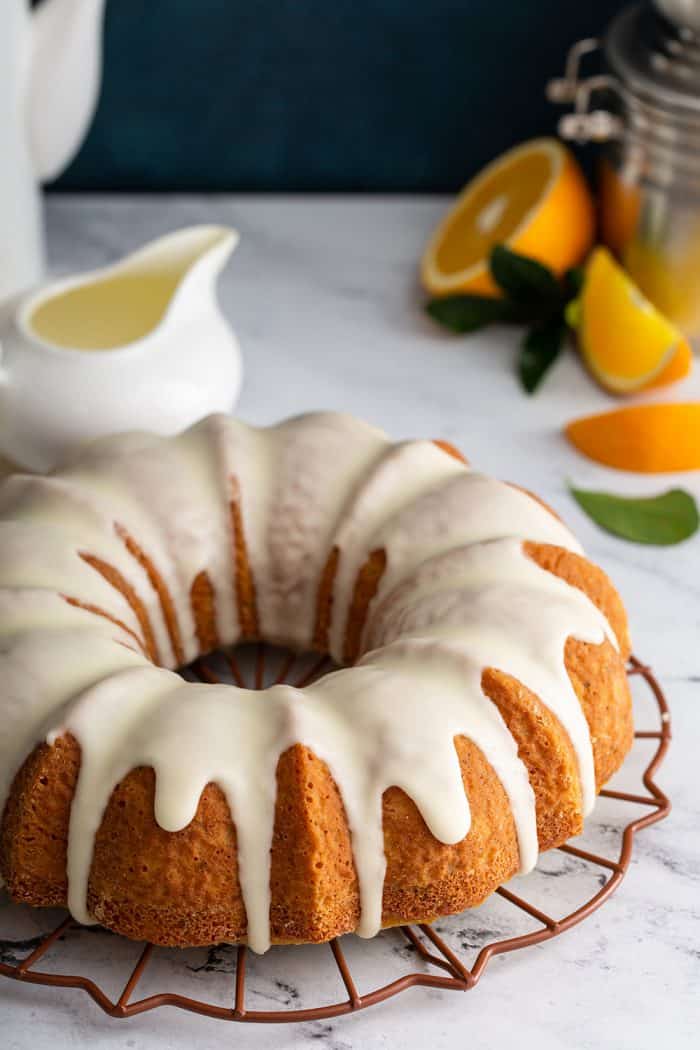 Once the cake has cooled, whisk together a simple icing with powdered sugar and orange juice. Drizzle the glaze over the cake and garnish with more orange and lemon zest.
You could also follow the baking instructions in my doctored cake mix recipe to try turning this into a layer cake or cupcakes instead. Top with homemade buttercream frosting flavored with some lemon or orange for a different twist.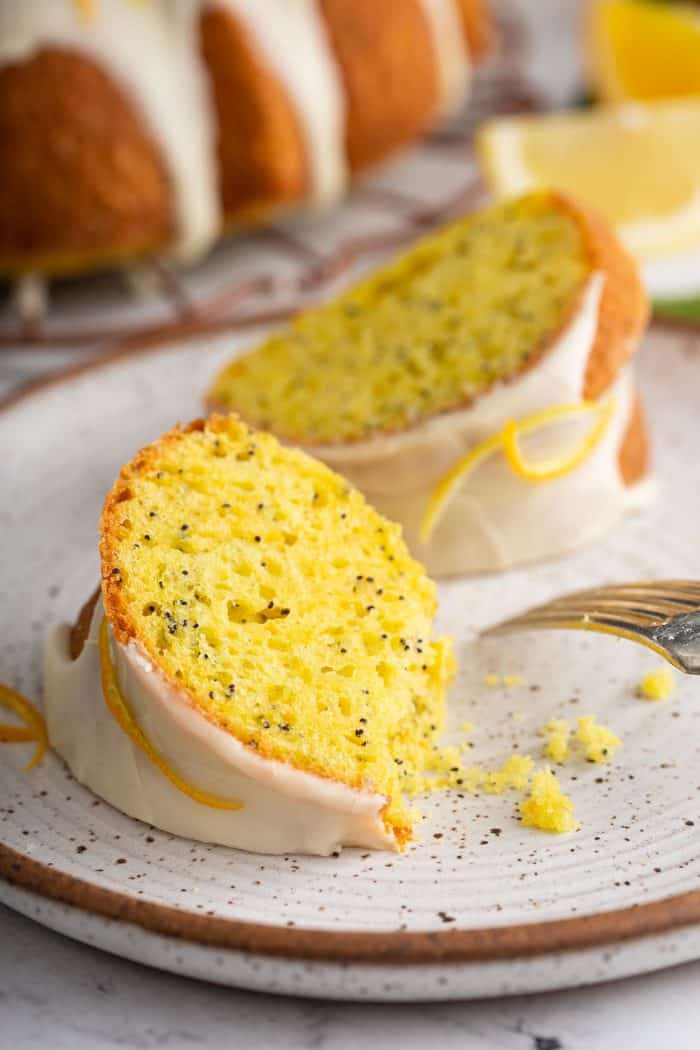 MORE EASY CAKE MIX RECIPES TO TRY
Since we're on a roll with this Citrus Poppy Seed Cake, let's explore a few more delicious cake mix recipes to keep in our back pocket, shall we? After all, you never know when you're gonna need to whip together a simple cake on the fly!