Homemade Vanilla Coffee Syrup: With only a few ingredients, you can make delicious homemade vanilla syrup to flavor your coffee, tea, sodas, and cocktails.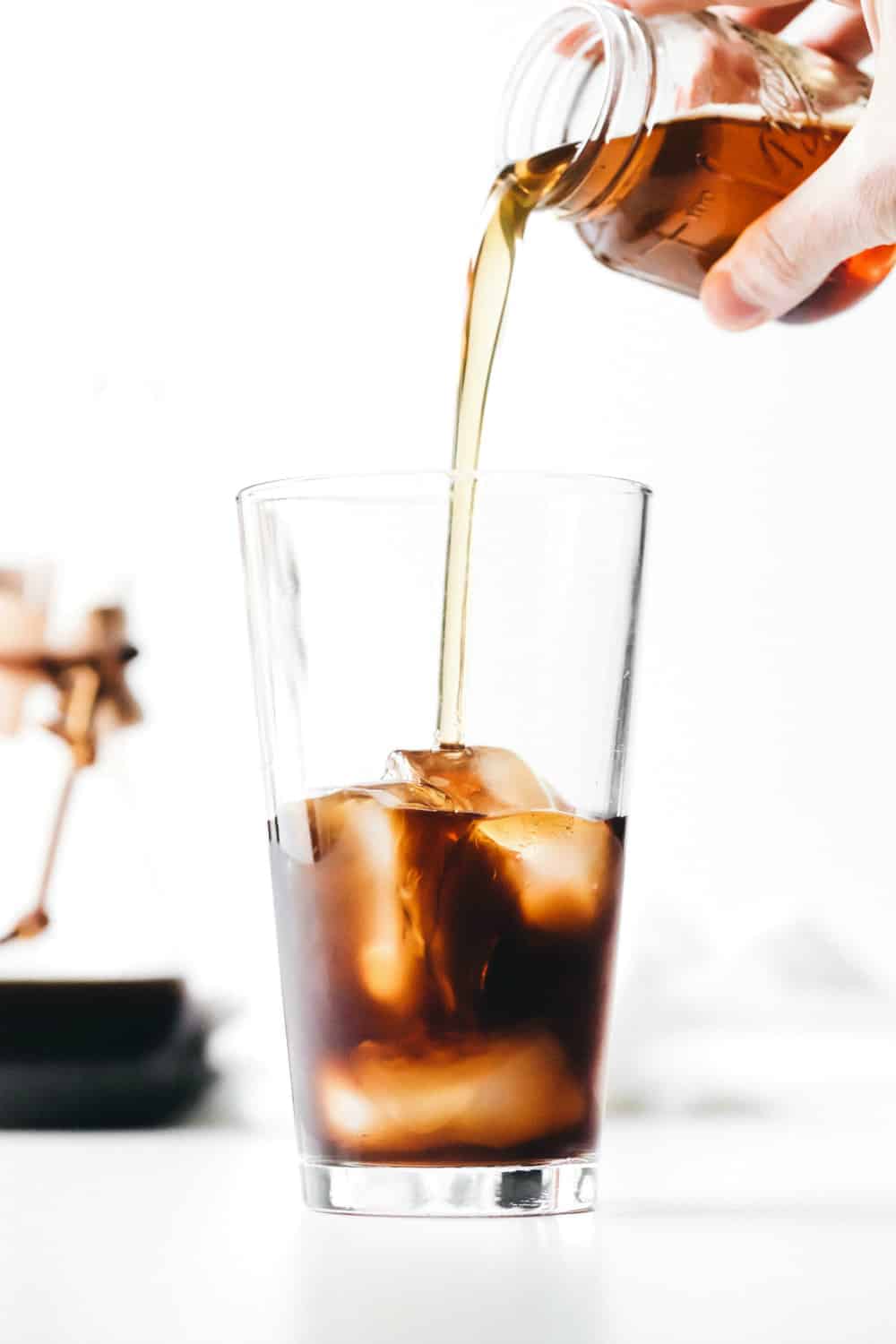 MAKING FLAVORED COFFEE AT HOME: SO EASY!
Guys, I love Starbucks. I really do.
But if I'm being honest, I don't love forking over five bucks a visit for a latte. I mean – really, it's just steamed milk and espresso.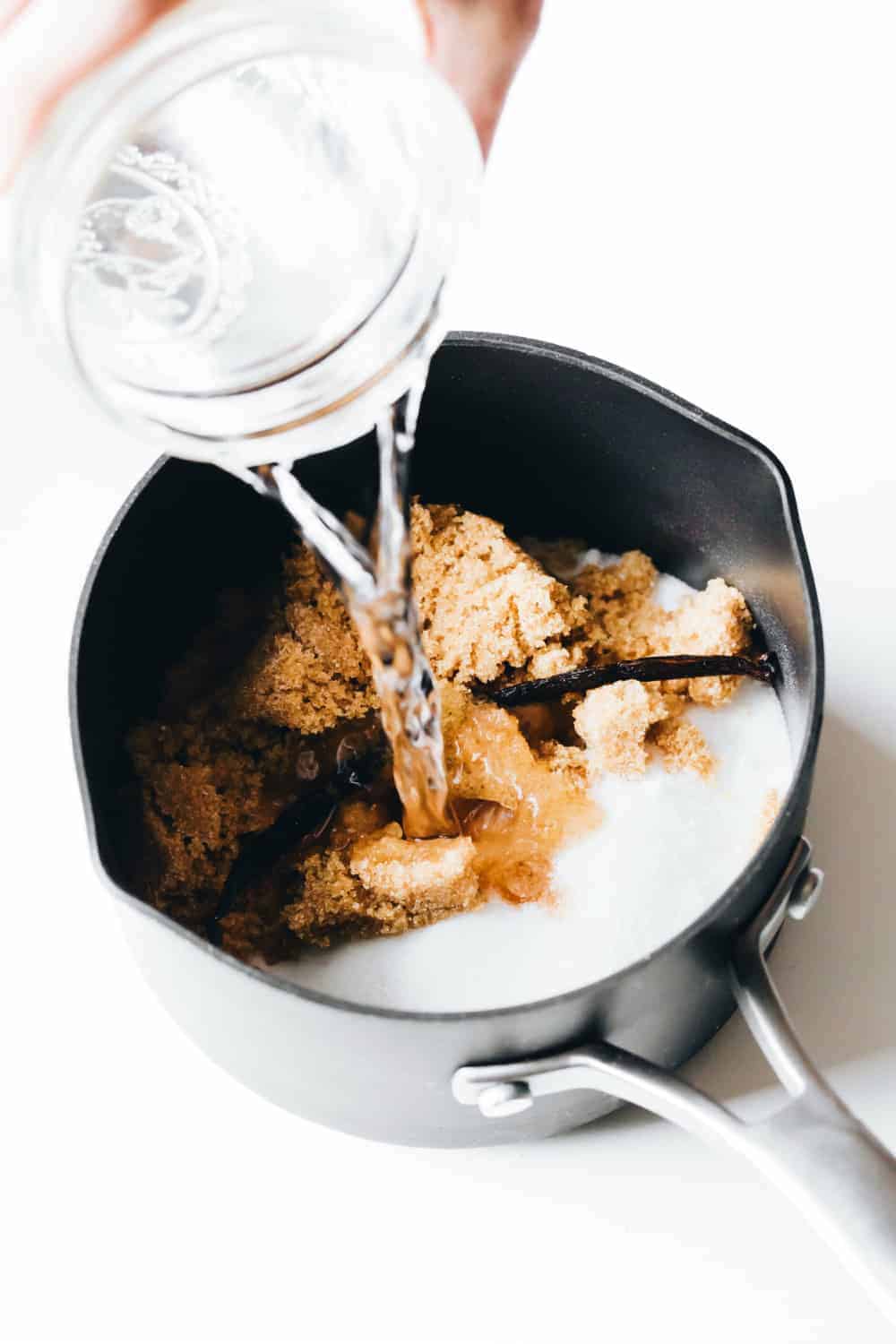 I work from home, and if I'm keeping it real, that translates to yoga pants, t-shirts and Birkenstocks until at least 11 am everyday, so making coffee in my own kitchen is totally the way to go.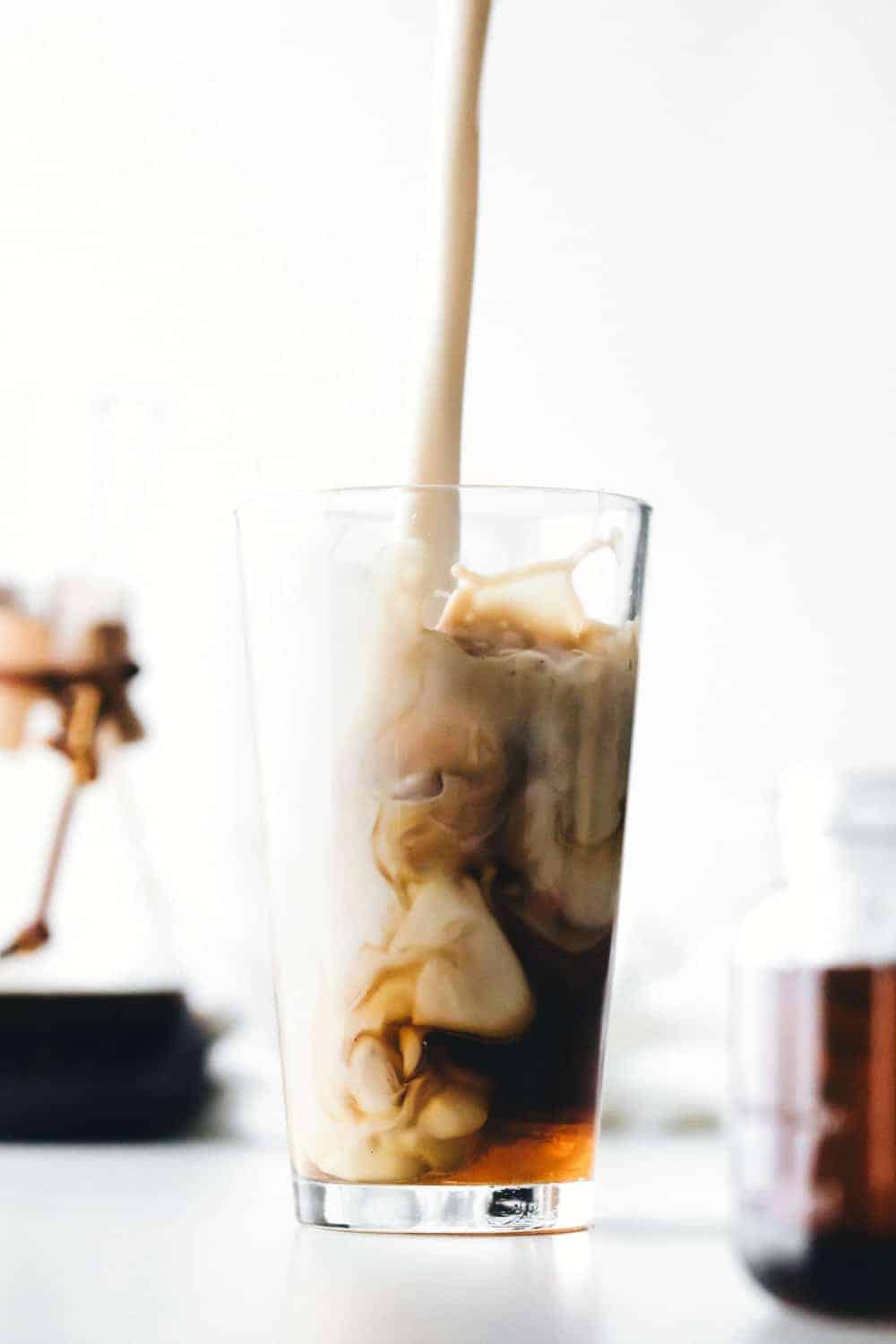 There are lots of flavored syrups you can buy at the store or from Amazon. But what happens if you run out and forget to buy more?
I know I do not want to be left without my iced coffee before I have to get Elle up to get ready for school. I am not about that life.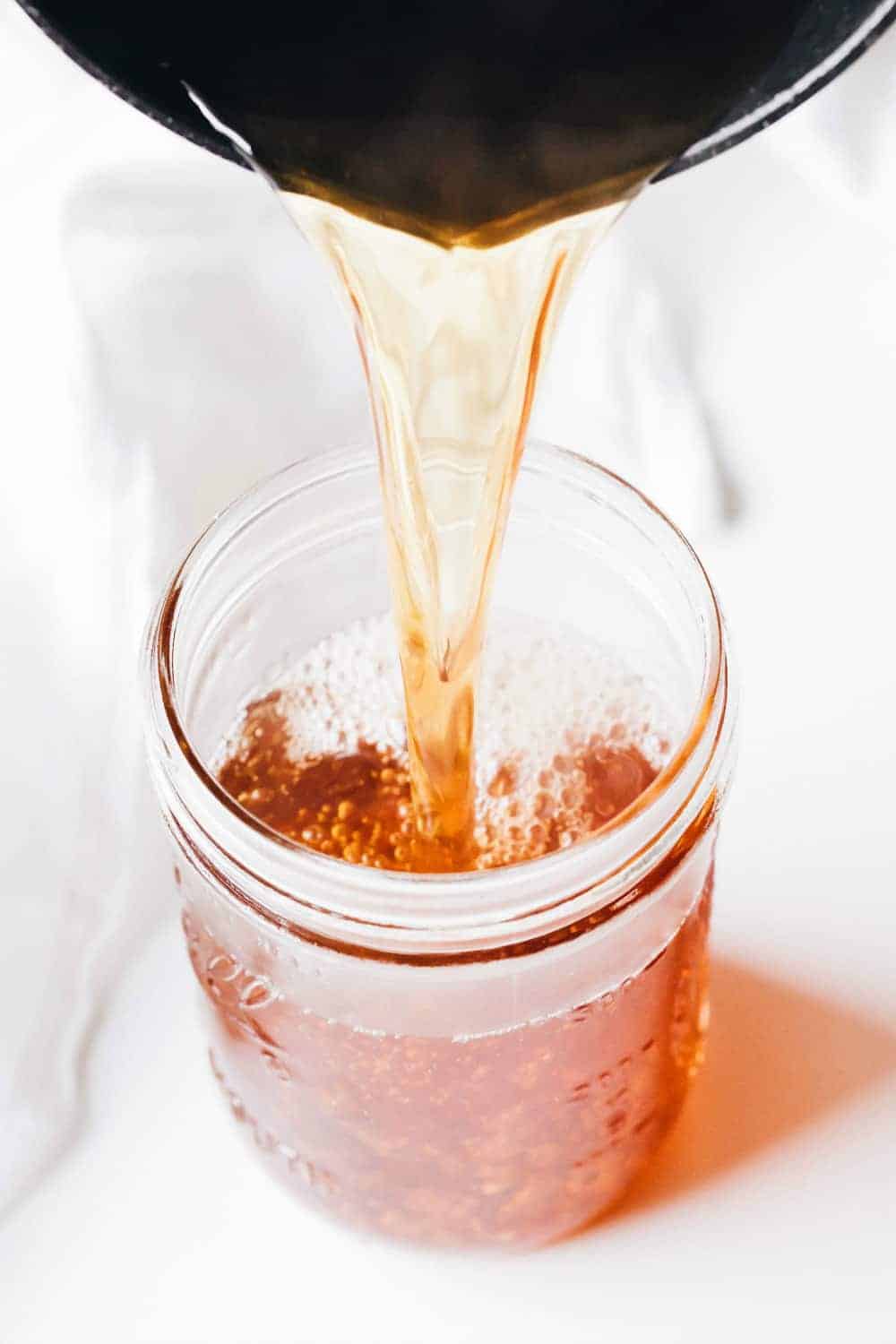 So instead I make my own vanilla syrup at home! Perfect for flavoring both hot or iced coffee and I promise that it couldn't be easier.
If you make your own cold brew concentrate at home, you can grab your homemade vanilla syrup and have a whole coffee shop experience without getting out of your slippers.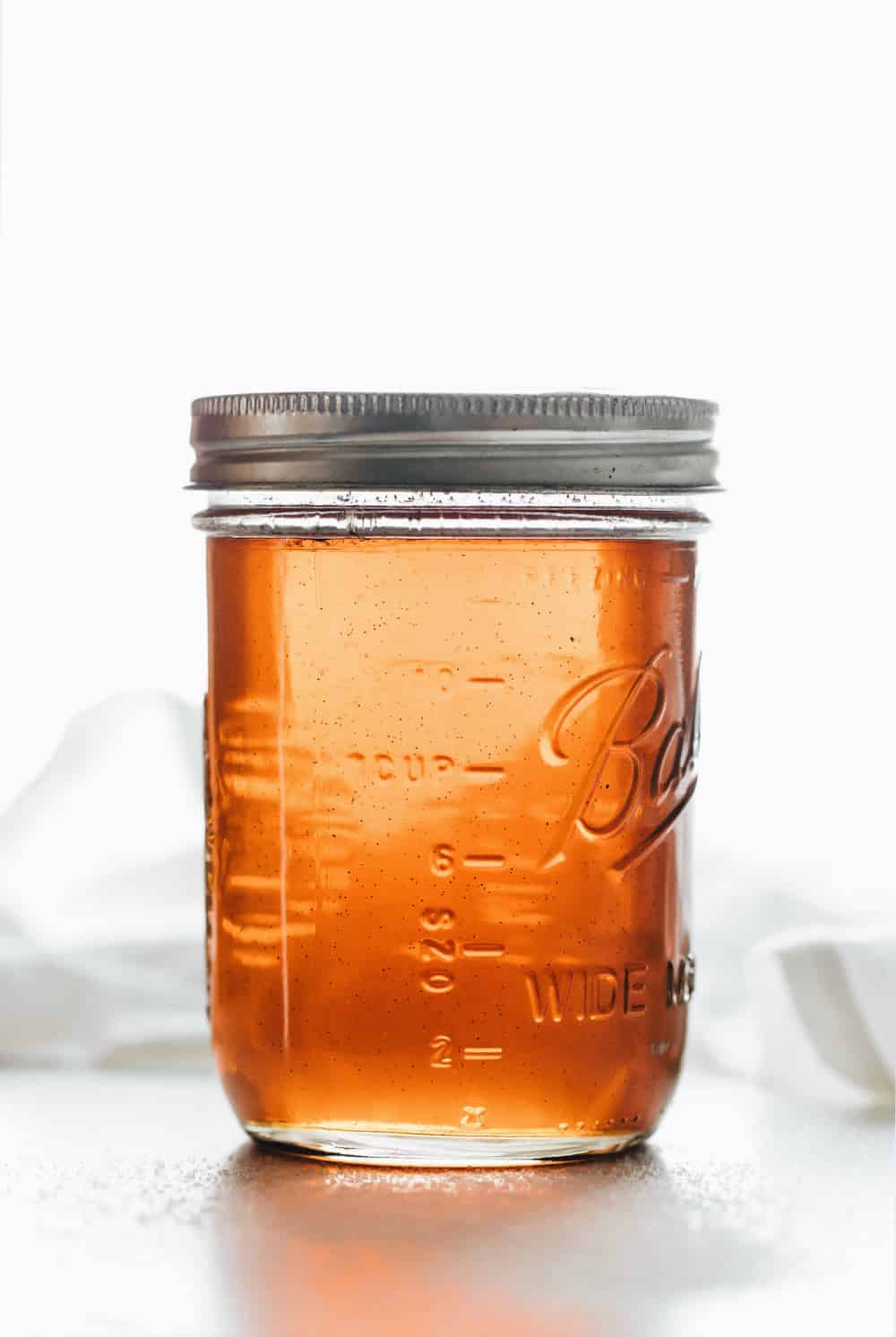 HOW TO MAKE VANILLA SYRUP
This vanilla coffee syrup recipe couldn't be easier to make. It only takes a few simple steps:
Boil water, sugar and a vanilla bean for about 5 minutes
Add in a little vanilla extract
Let it cool, bottle it and store it in the fridge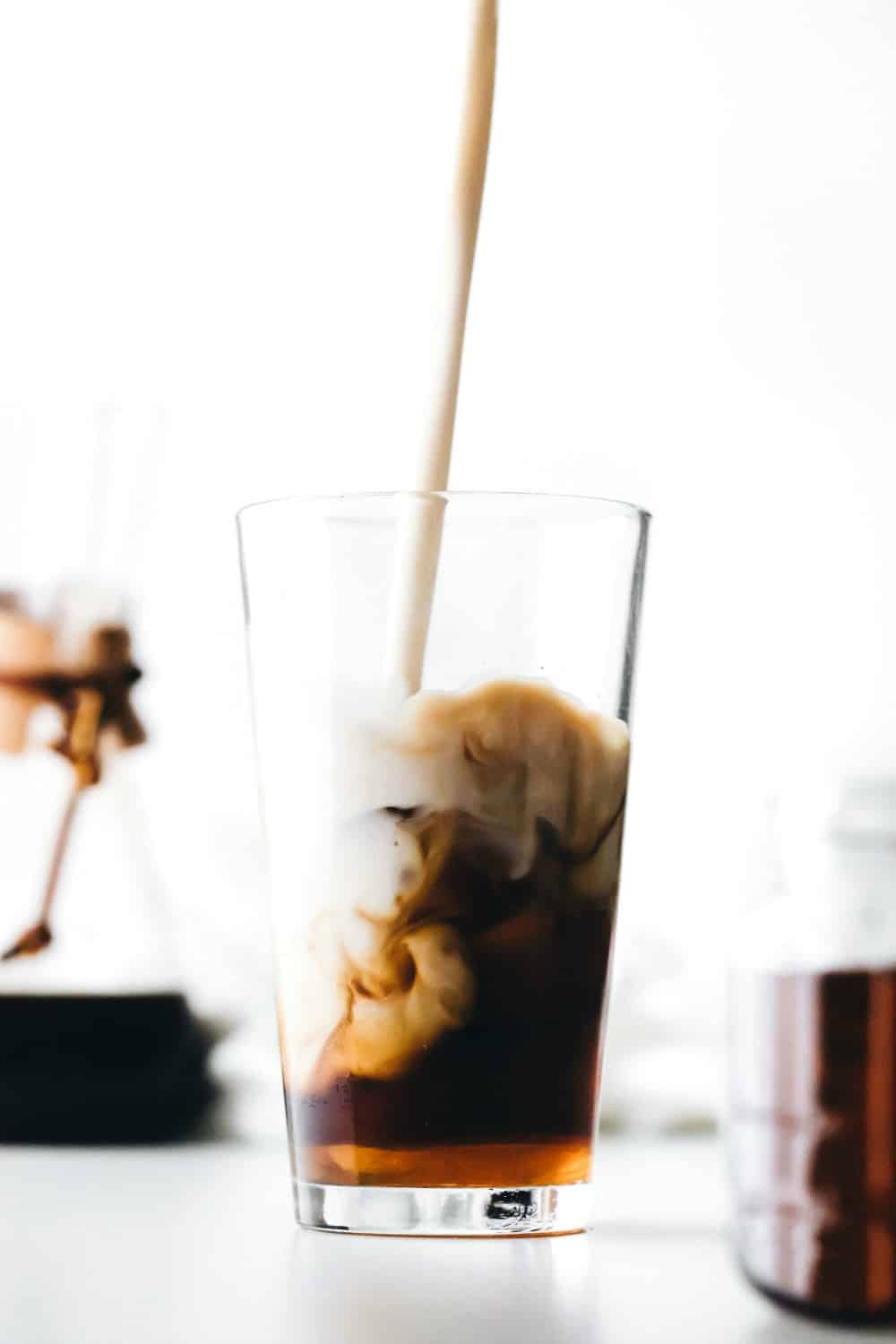 You could even make a big batch of this homemade Vanilla Coffee Syrup and gift some to any coffee lover in your life! Pour it into a pretty bottle or jar and package it up with some locally roasted coffee for a special gift.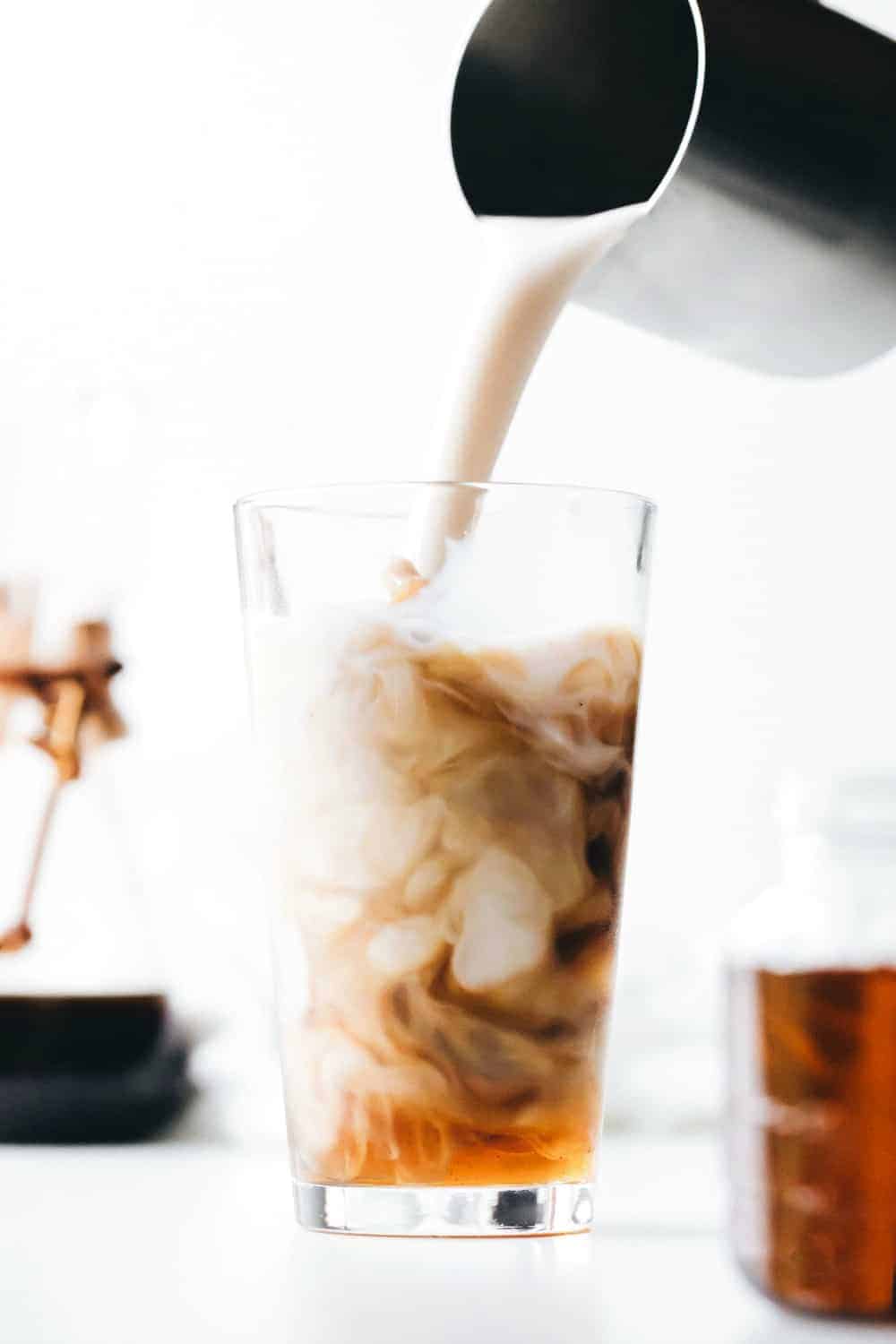 OTHER WAYS TO USE HOMEMADE VANILLA SYRUP
This vanilla syrup is great for flavoring coffee, but it can do so much more than that!
Stir it into tea or add it to sparkling water for a homemade vanilla soda.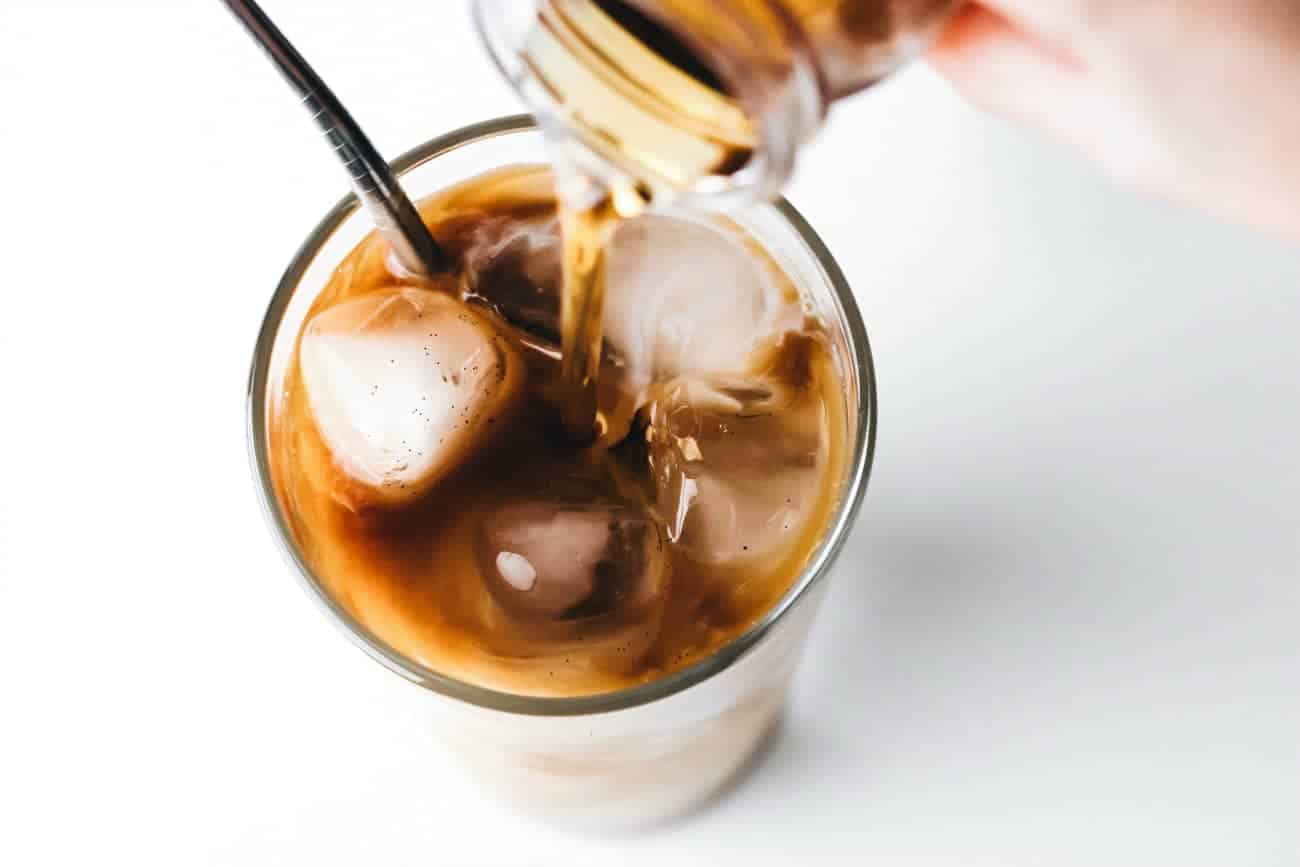 You could even keep a small bottle of it stocked as part of your bar cart. Add it to pineapple vodka for a delicious cocktail, or use it to add some vanilla flavor to holiday wassail.
You could even add a splash to homemade strawberry lemonade.
I know you'll find all kinds of ways to use this vanilla syrup and it will quickly become a recipe you make over and over.