Have you ever made simple syrup at home? With this easy simple syrup recipe, you'll never bother buying it at the store again!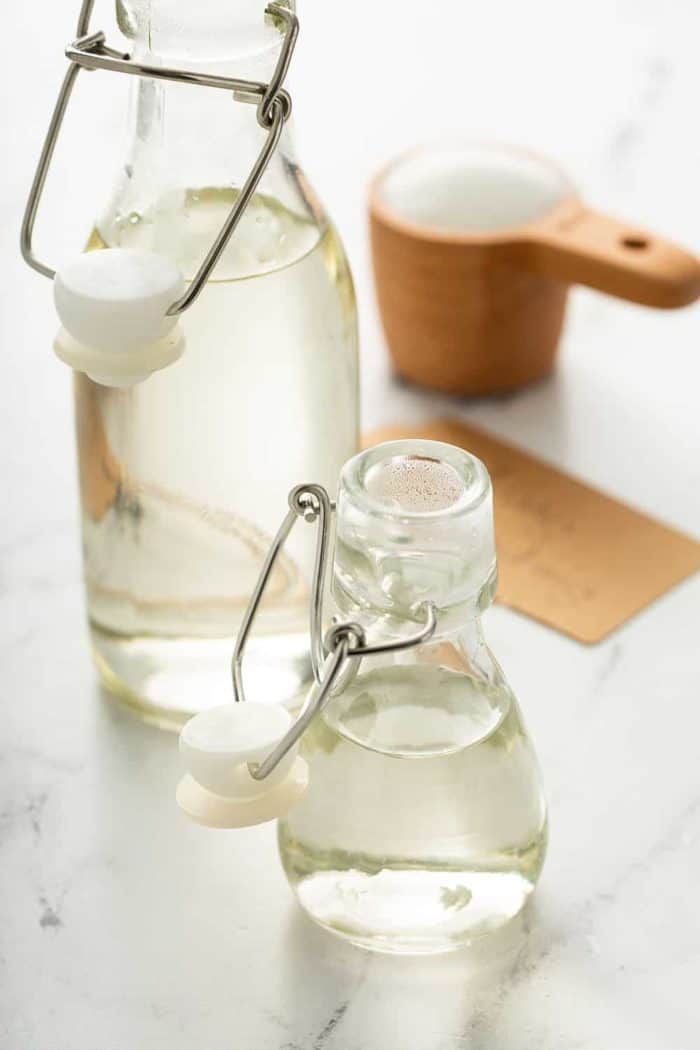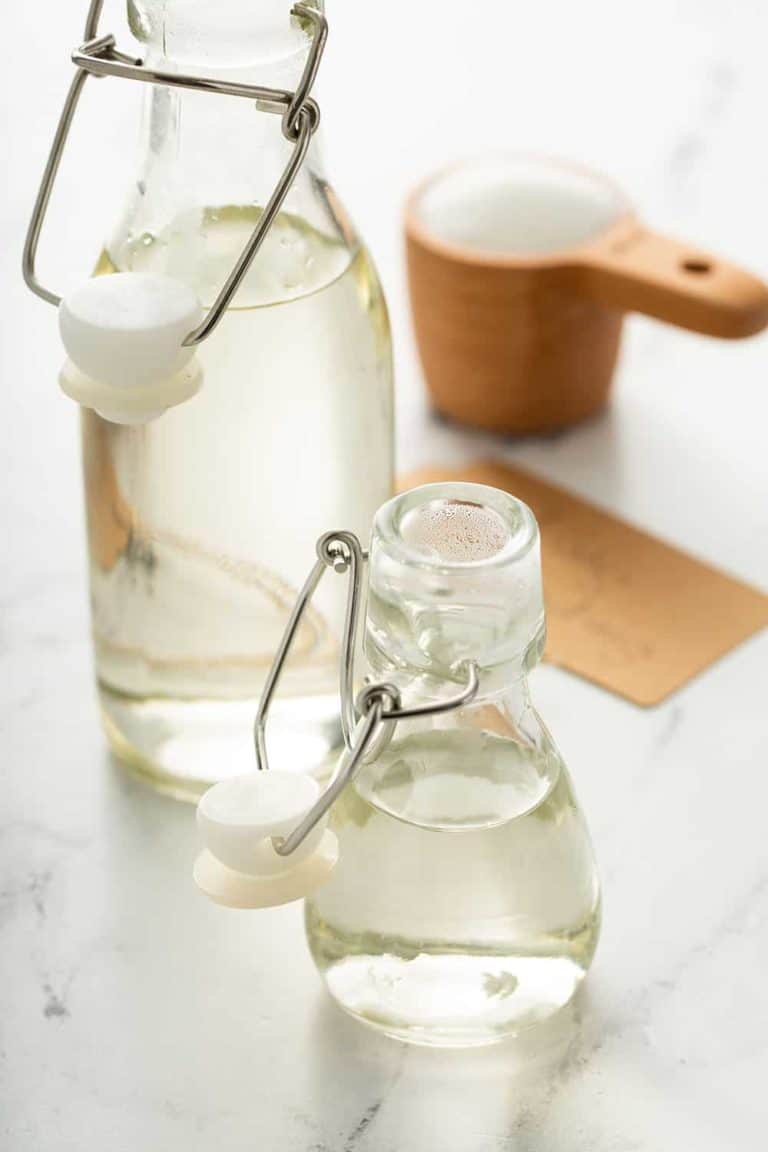 There are a lot of things that I'll go to the store to buy. Not necessarily because I can't make my own version at home, but because I have limited time to spend on certain things.
Puff pastry? I could totally make it but I'd rather buy it.
Graham crackers? Sure, homemade ones are delicious but when I'm making graham cracker crust or eclair cake, store-bought is the way to go.
Other things are worth making at home, mostly stuff I can make in batches and store in the pantry, refrigerator, or freezer.
I'm talking about pumpkin pie spice, taco seasoning, salted caramel sauce, and simple syrup.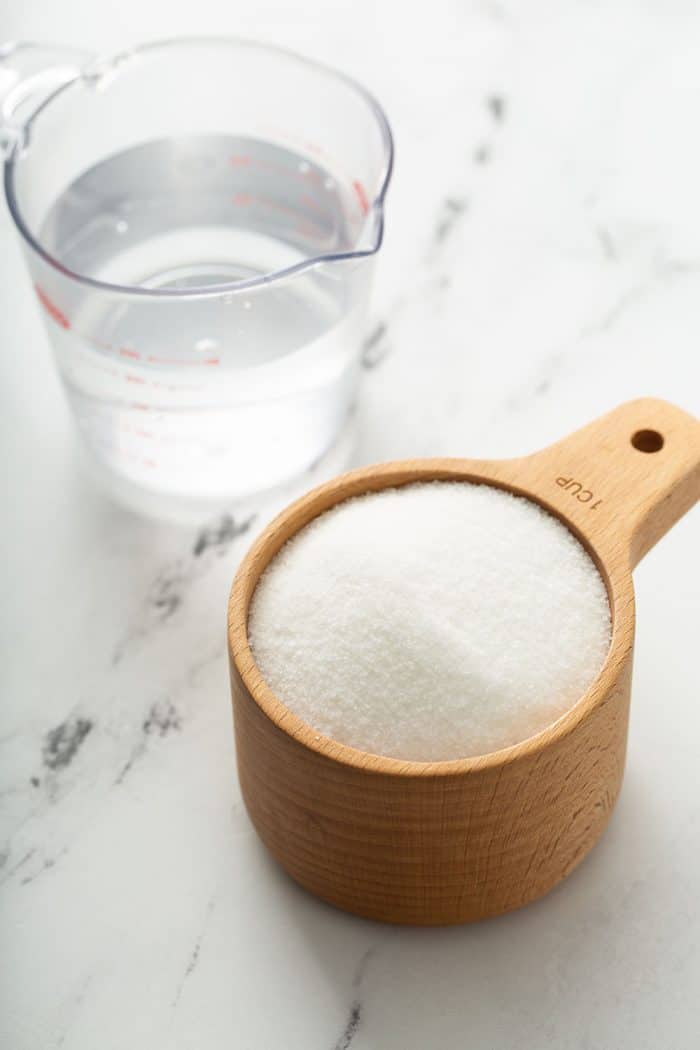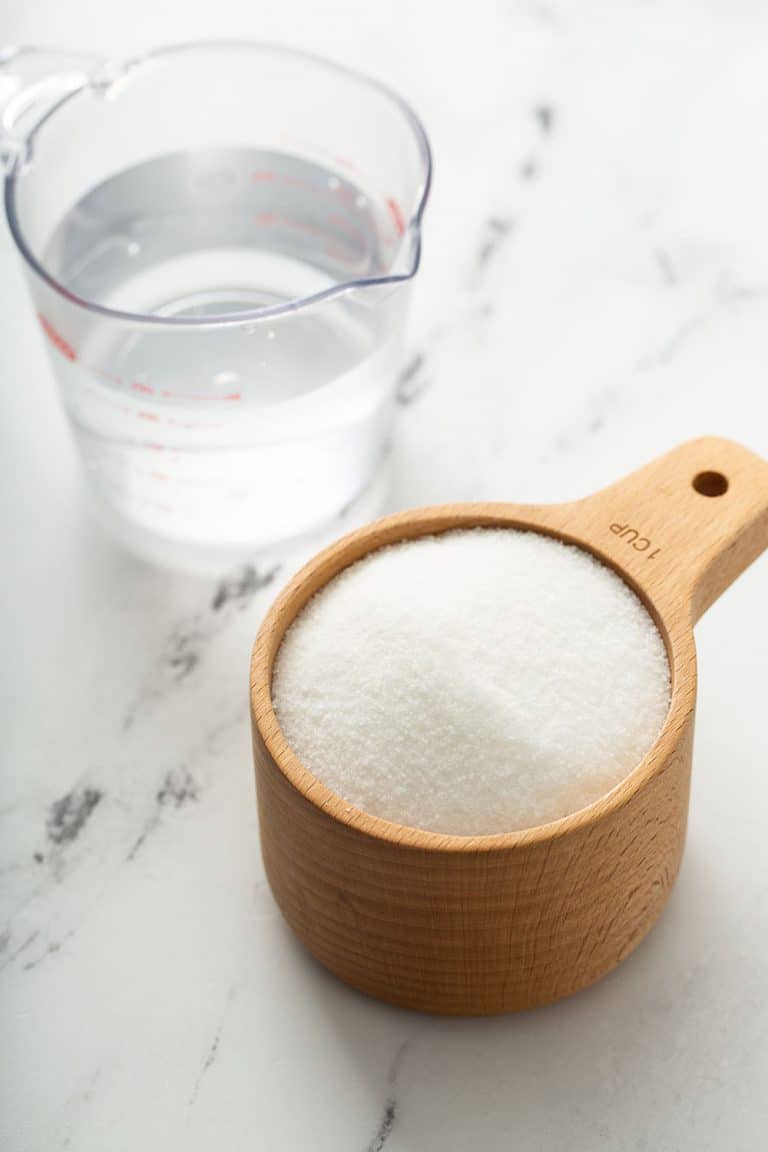 WHAT IS SIMPLE SYRUP
Simple syrup is a mixture of water and sugar that is heated until the sugar is dissolved.
The ratio for simple syrup is typically equal parts water and sugar, or a 1-to-1 ratio.
Even though equal parts water and sugar are the most common simple syrup recipe, you can use more sugar to make a sweeter syrup.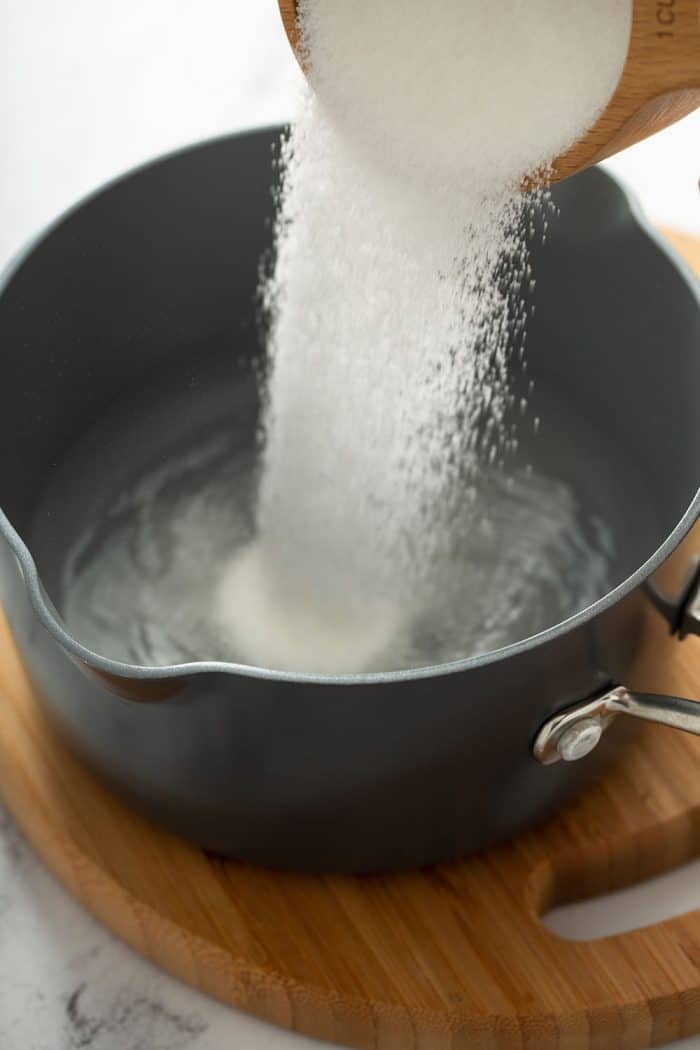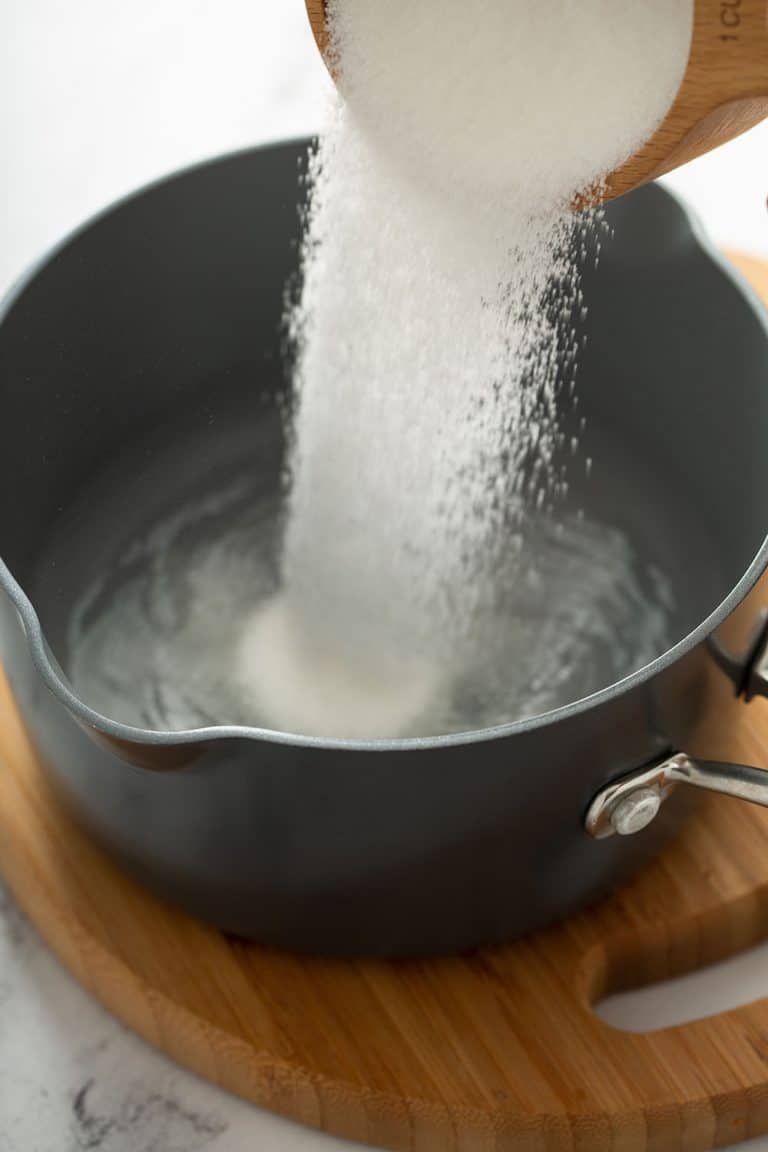 WHAT IS SIMPLE SYRUP USED FOR
Simple syrup can be used in any place where granulated sugar might not dissolve.
For example, adding plain sugar to iced tea will just result in a bunch of sugar at the bottom of the glass.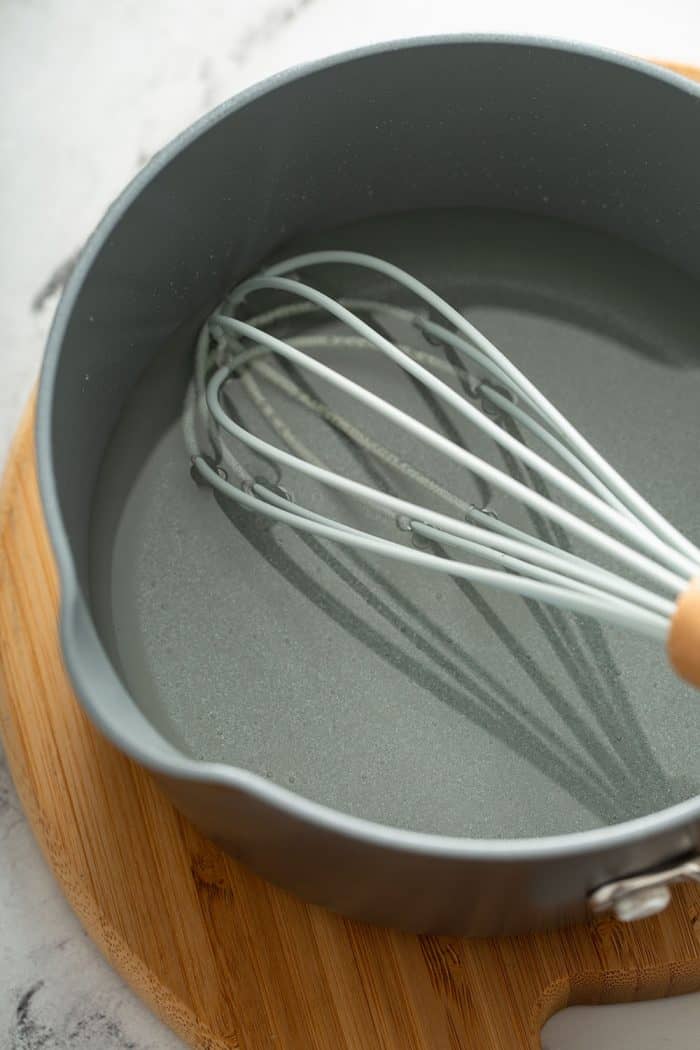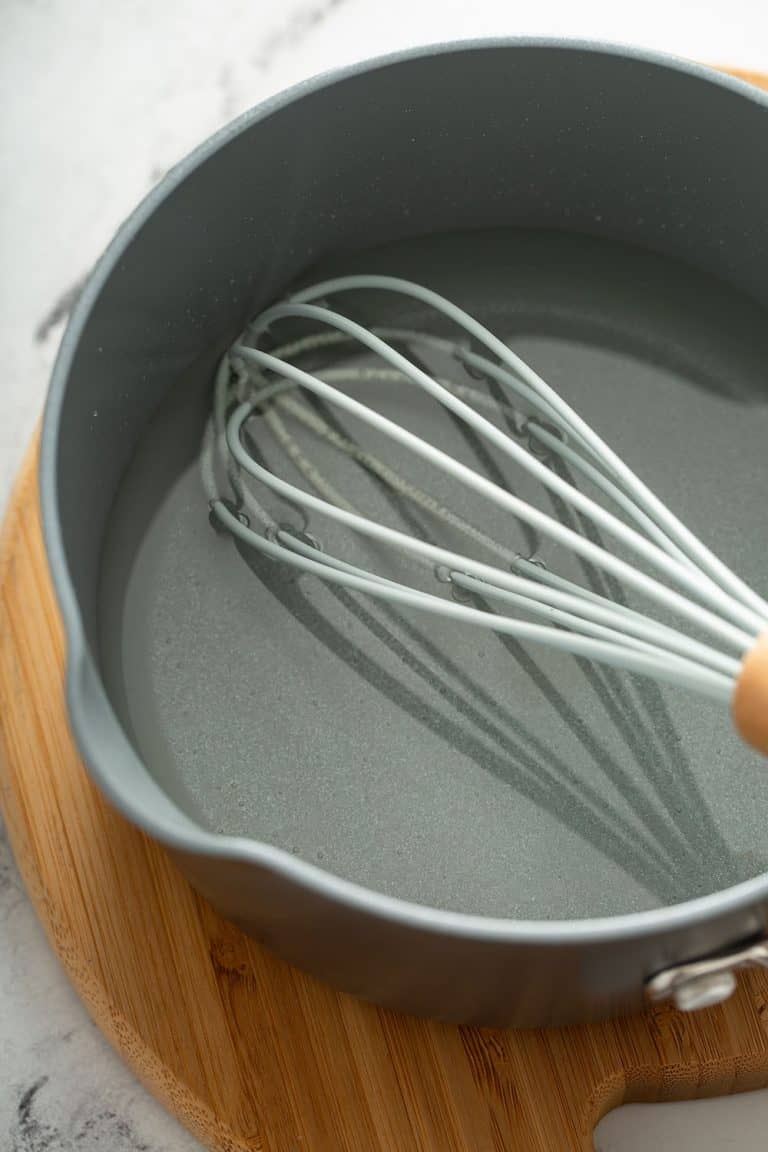 If you want to sweeten iced tea, iced coffee, cocktails, or any other cold drink, such as Raspberry Lemonade, simple syrup is the way to go. It sweetens the drink without making it grainy.
A lot of cake decorators also use a simple syrup recipe to moisten cakes before assembling and decorating them.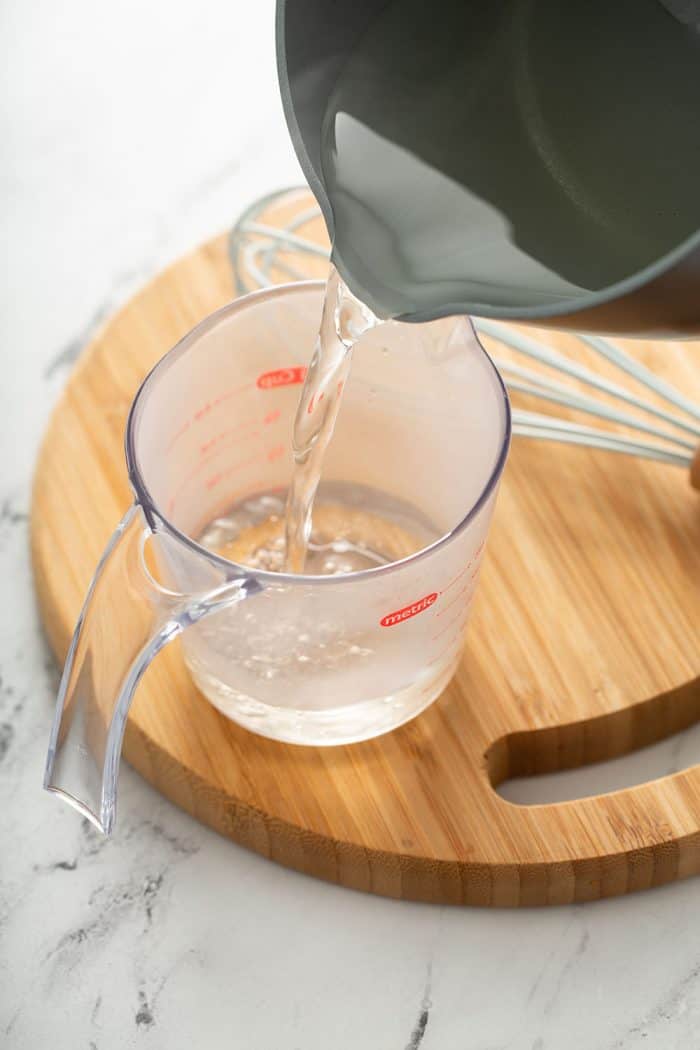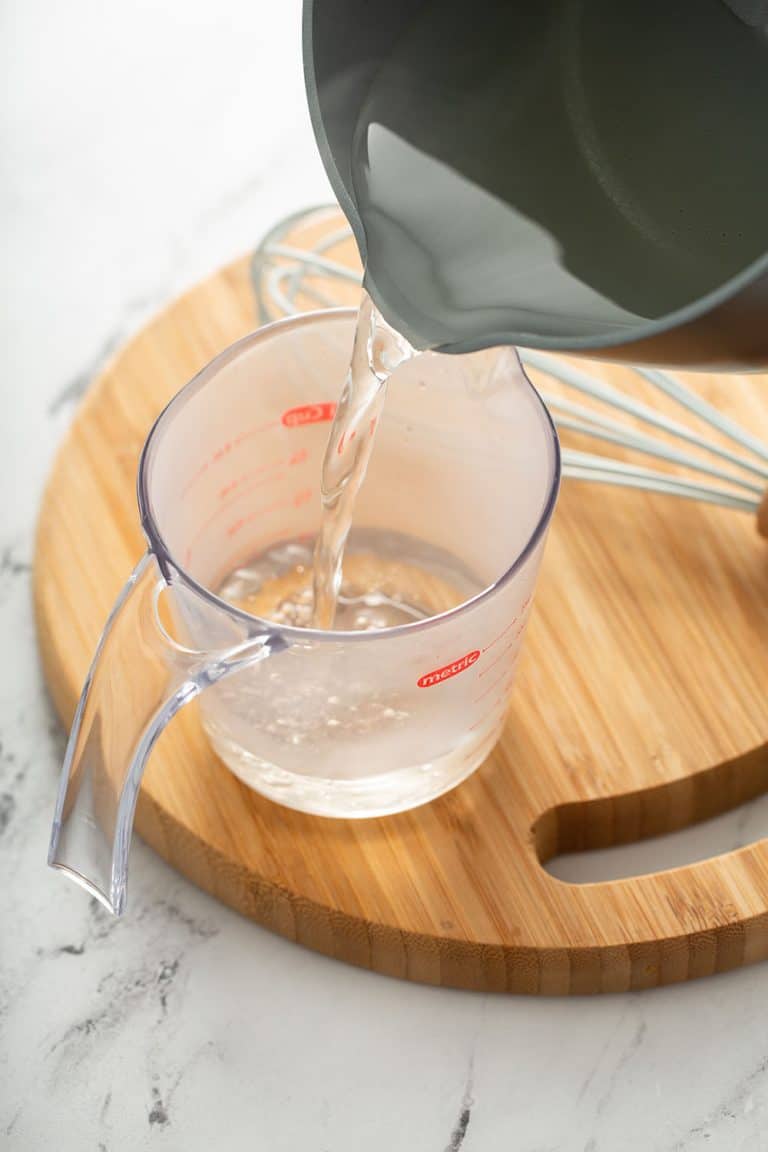 HOW TO STORE SIMPLE SYRUP
The great thing about making a simple syrup recipe at home is that it will keep for a long time!
Simply put the syrup in an airtight container – a glass jar or bottle is perfect – and pop it in the refrigerator. It will keep for several weeks, especially if you are careful not to dip any dirty spoons into it.
If the syrup starts to look cloudy (and obviously if it starts to get any mold), toss it out. It won't keep indefinitely, but anything that lasts for a month or more is a win in my book.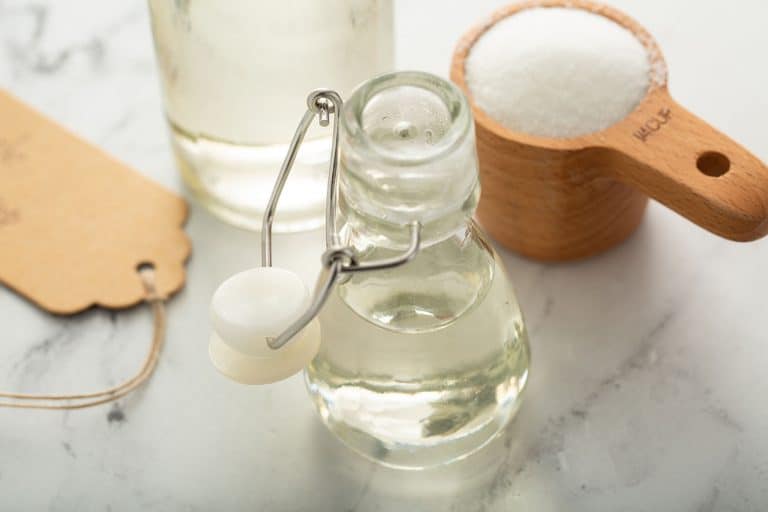 MAKING FLAVORED SIMPLE SYRUP
Since the basic simple syrup recipe is just water and sugar, once you know how to make simple syrup it's really easy to make flavored versions.
Add a split vanilla bean while making the syrup for some vanilla flavor, similar to Homemade Vanilla Coffee Syrup.
Add fruits, such as berries or stone fruits, or spices and herbs, such as ginger or mint, while cooking the syrup. Let the syrup boil for a few minutes before removing from the heat and letting it steep for 30 minutes, then straining.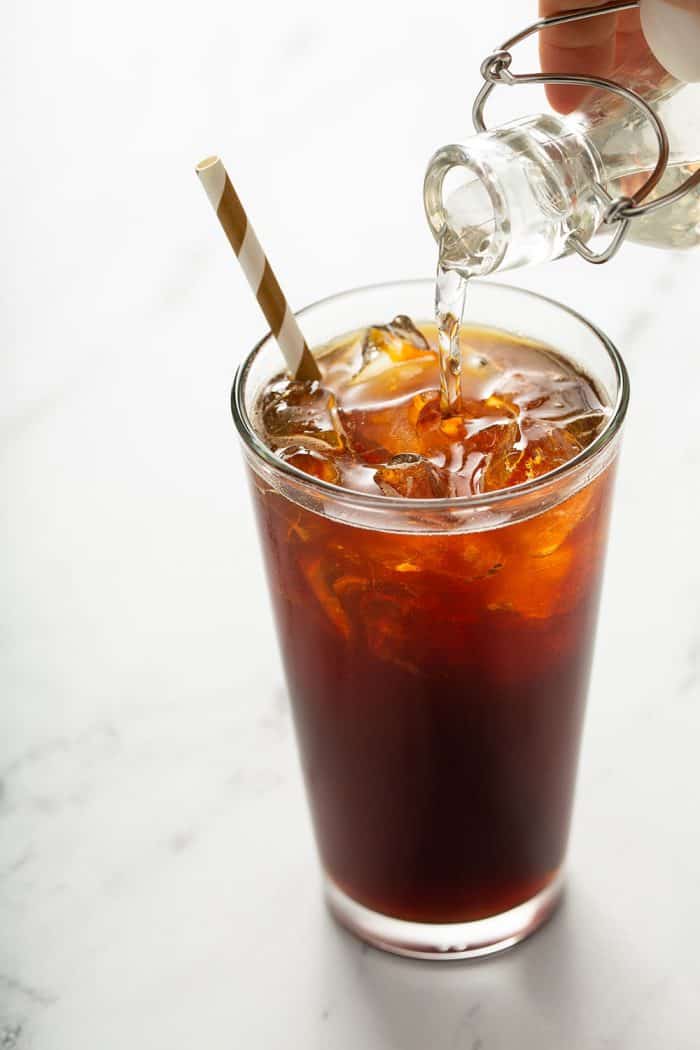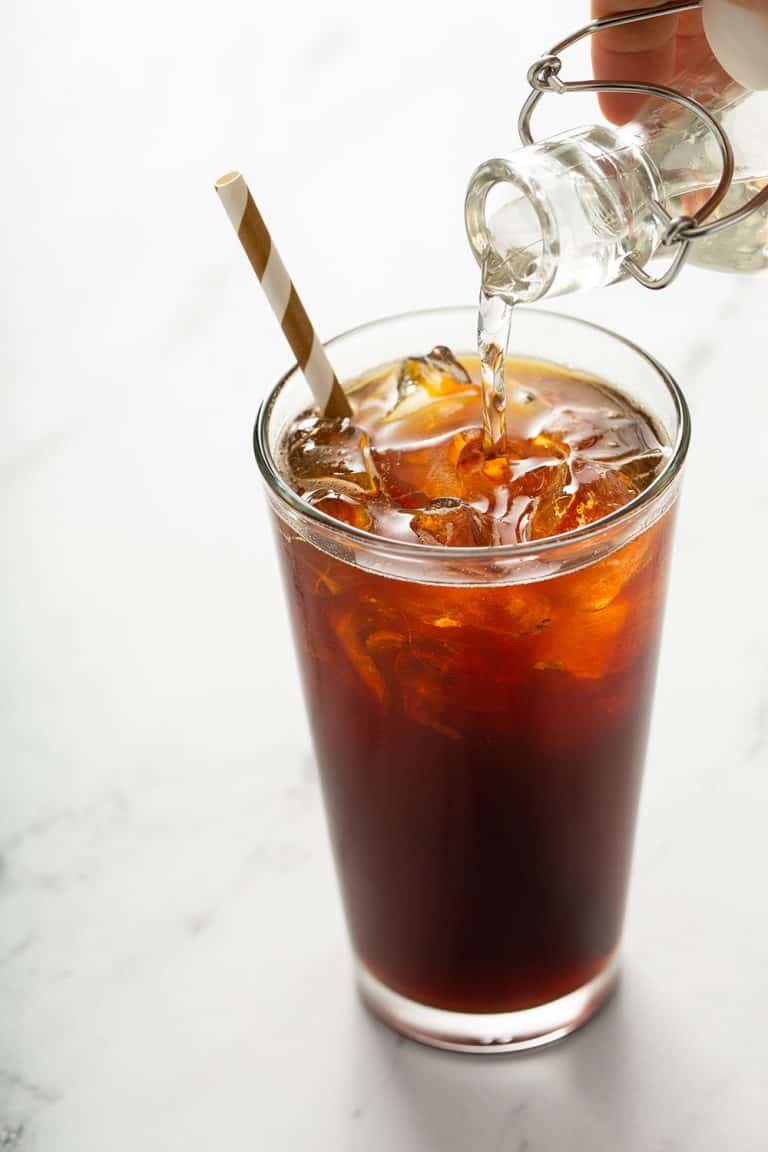 You can also combine flavors, like in this Plum Ginger Simple Syrup, or swap out some of the granulated sugar for honey, like in the syrup for this Ginger Peach Bourbon Smash.
You can even add flavored syrup to sparkling water or soda for a homemade flavored soda.
Once you have this basic simple syrup recipe in your back pocket, the options are really endless!