Learn how to make delicious and cute cake pops with the help of Craftsy's FREE Creative Cake Pops mini-class.
Have you ever made cake pops? I've made them a couple of times and I think they're pretty much the cutest things ever. I mean who wouldn't love cute little cake balls on sticks? However, I've always been a bit intimidated by the more intricate designs – hello, cute rose cake pops. I'm kind of a perfectionist, so I want things to be picture perfect and if not, this girl would end up redoing them over and over again. And let's face it, ain't no one got time for that.
Enter Craftsy – my go-to resource to learn how to do just about anything. From knitting to sharpening your knife skills (see what I did there), to making cake pops, Craftsy has the class for you.
The beauty of Craftsy is that you can learn at your own pace with easy-to-follow video lessons that you can access on your computer and mobile device anytime – forever. And lets face it, life is full of distractions, so being able to bookmark my favorite techniques and return to them as often as I want is a huge plus!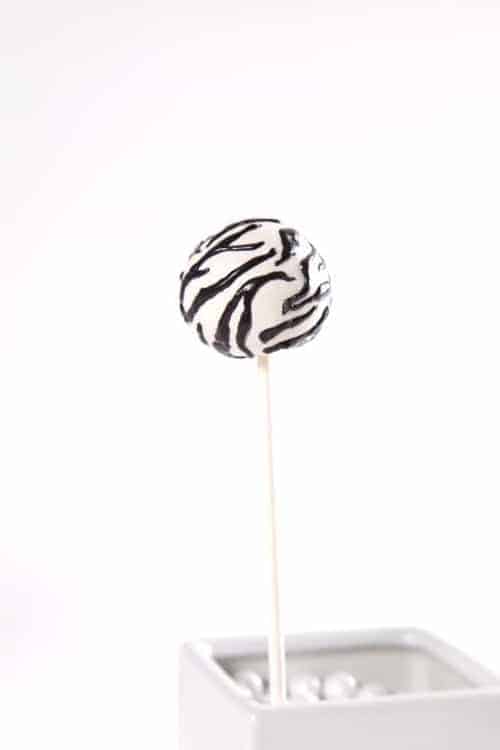 The Wilton cake pops instructor, Valerie Pradhan, walks you through every step during this FREE The Wilton Method®: Creative Cake Pops class. From making the base and placing the cake balls on lollipop sticks to dipping the pops and even adding embellishments like piping and candy clay.
I'm already planning Elle's first birthday – kind of early, I know, but I'm just super excited to put everything together for her special day. I'm pretty certain that a variety of cake pops will definitely be making an appearance on the dessert table.
Sign up for Craftsy's FREE Cake Pops Class and take your
cake pop skills to a whole new level!
Disclosure: My Baking Addiction has partnered with Craftsy to share a variety of classes with our readers. This post is sponsored by Craftsy; however, the views and opinions expressed by Jamie Lothridge on My Baking Addiction are my own, and based upon my experiences with the The Wilton Method®: Creative Cake Pops class.