Spiced Pumpkin Bars are topped with cream cheese frosting to create the perfect Fall dessert.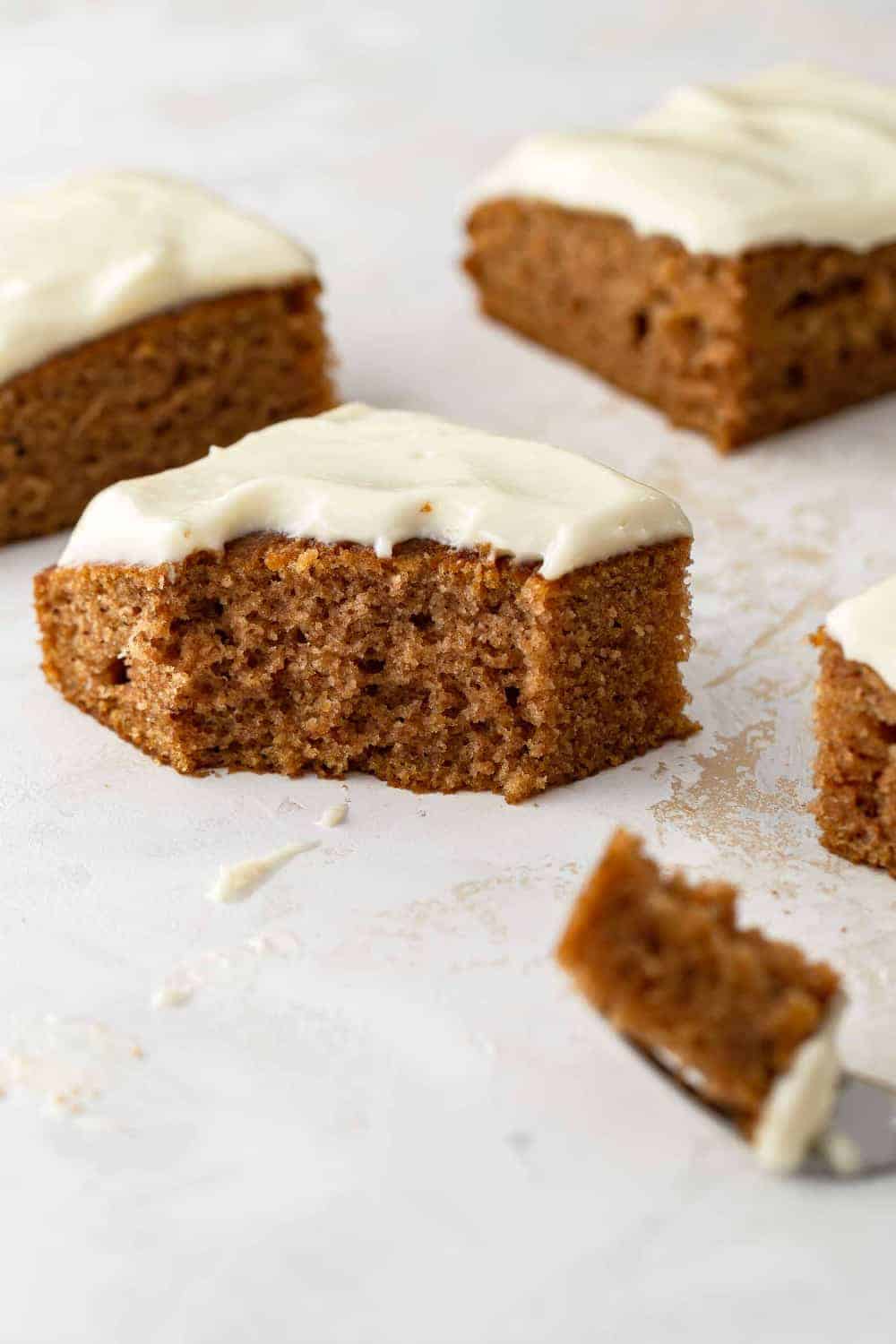 Hello, November!
I can't believe I am admitting this publicly, but I am sitting at my kitchen island with the smell of banana bread wafting through the air while I'm completely surrounded by Christmas bins.
Yep, we've started decorating for Christmas. Now before you tell me I've skipped Thanksgiving, or I'm all kinds of ridiculous, hear me out.
We're actually leaving for vacation this month and I have zero desire to rush around trying to get the house ready once we're back, so we're those people with a leg lamp in our front window on November 4th.
I promise, I'm not going to bombard you with peppermint and cookie recipes just yet because I've got a few more pumpkin recipes on my agenda just like these delish pumpkin bars with cream cheese frosting!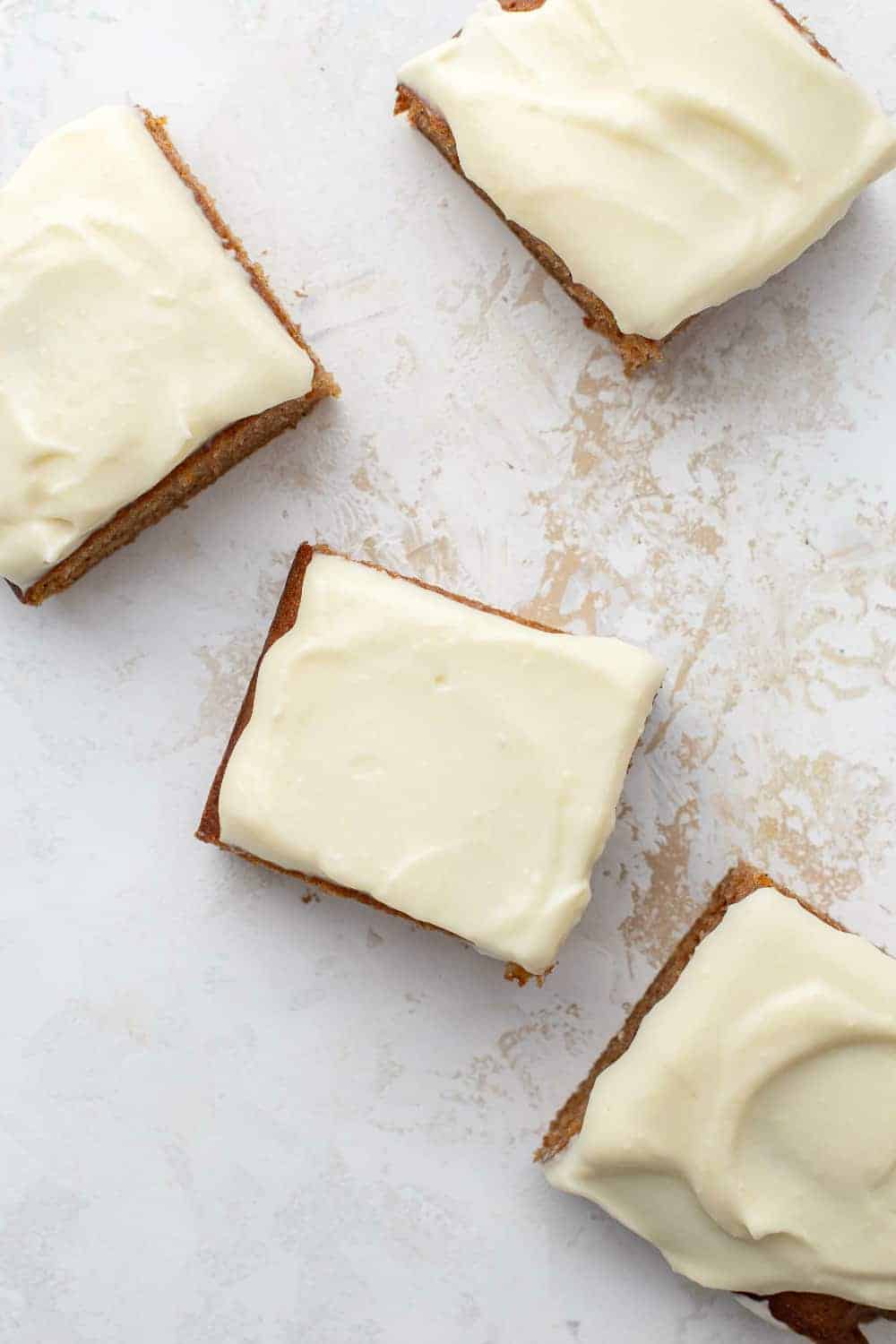 EASY PUMPKIN BARS WITH CREAM CHEESE FROSTING
I love these Pumpkin Bars for so many reasons – first of all, there's pumpkin involved.
I mean, you all know by now that pumpkin recipes are my jam. And I'm fairly certain I could eat a piece of notebook paper if it had enough cream cheese frosting on it.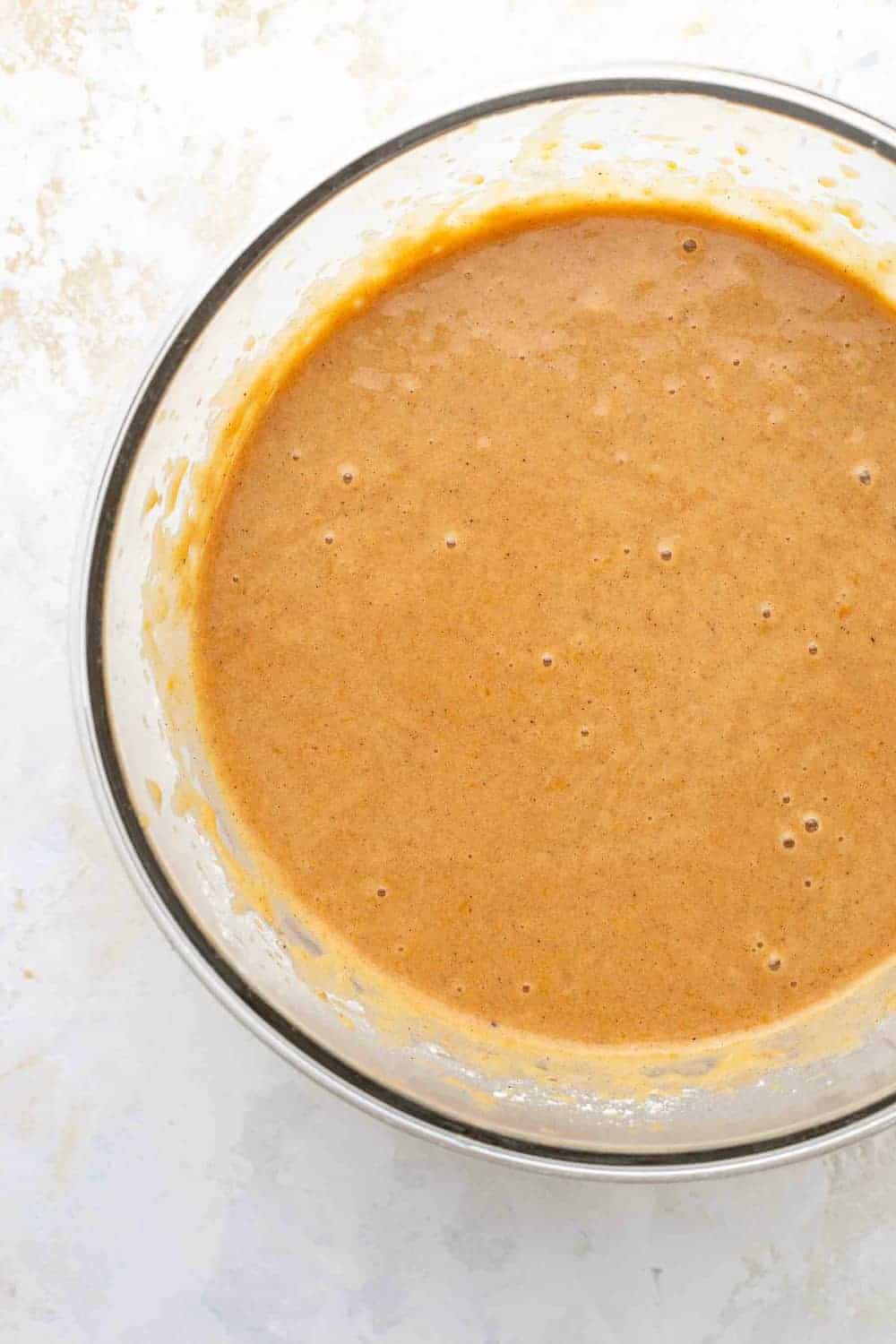 Combined, they're the perfect way to please a crowd of party-goers, end a day of fall activities, eat your feelings…whatever strikes your fancy.
There are not a lot of things in life that define fall more for me than the combination of pumpkin and cream cheese. It's a favorite in my pumpkin cookies, pumpkin cream cheese muffins, and pumpkin brownies.
In these Pumpkin Bars with Cream Cheese Frosting, the tangy frosting is the perfect accompaniment to the moist pumpkin cake base.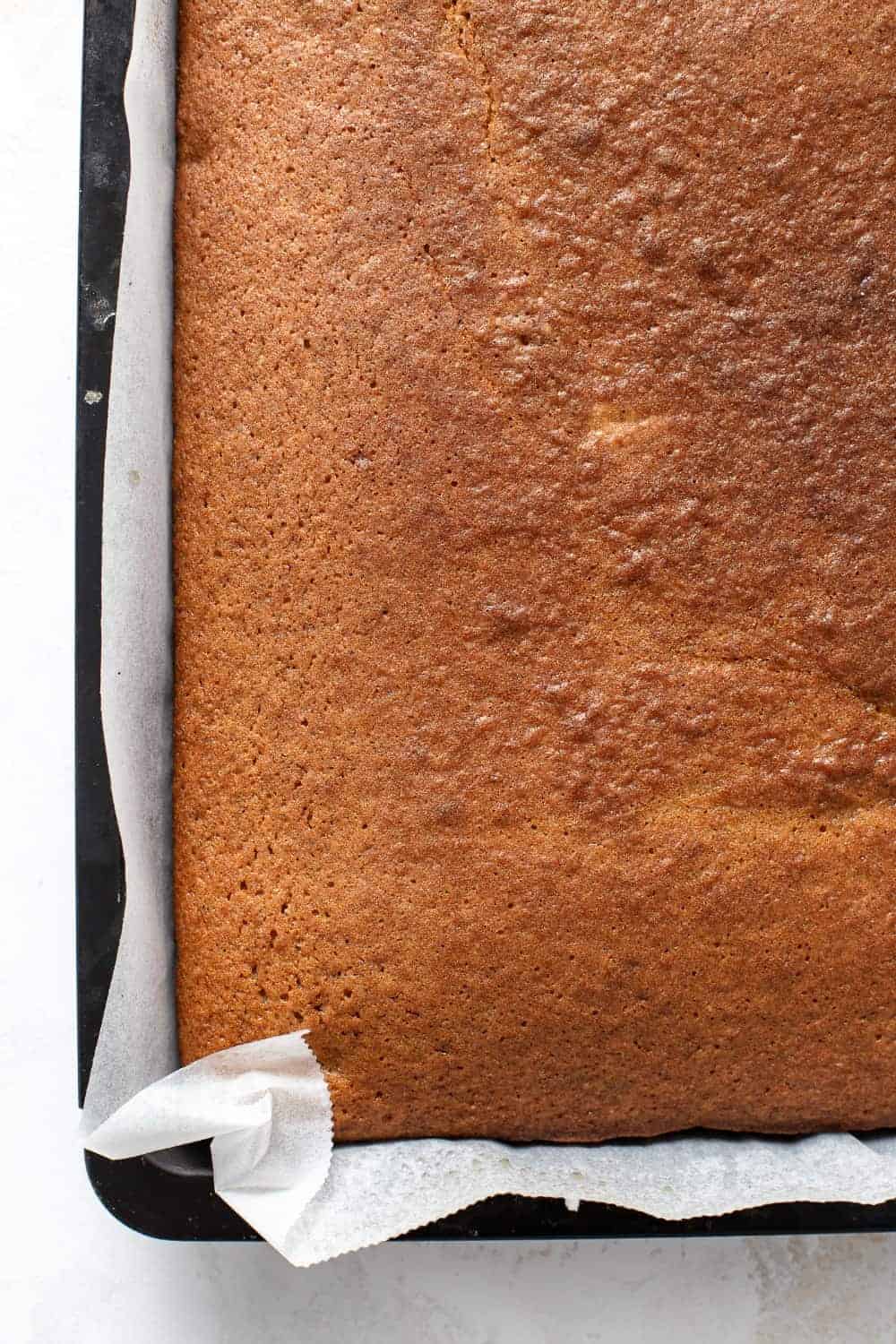 The cake is made using oil instead of butter, so you can whisk everything together pretty quickly. It'll go faster if you use an electric mixer, but it's definitely not required for the cake itself!
Once the bars are baked and have cooled, all you have to do is whip up a simple cream cheese frosting to spread on top. Since you leave the bars in the pan to frost them, you don't have to worry about frosting the sides or even making the top super smooth.
If you're feeling fancy, you could even sprinkle a little pumpkin pie spice on top of the cream cheese frosting for decoration.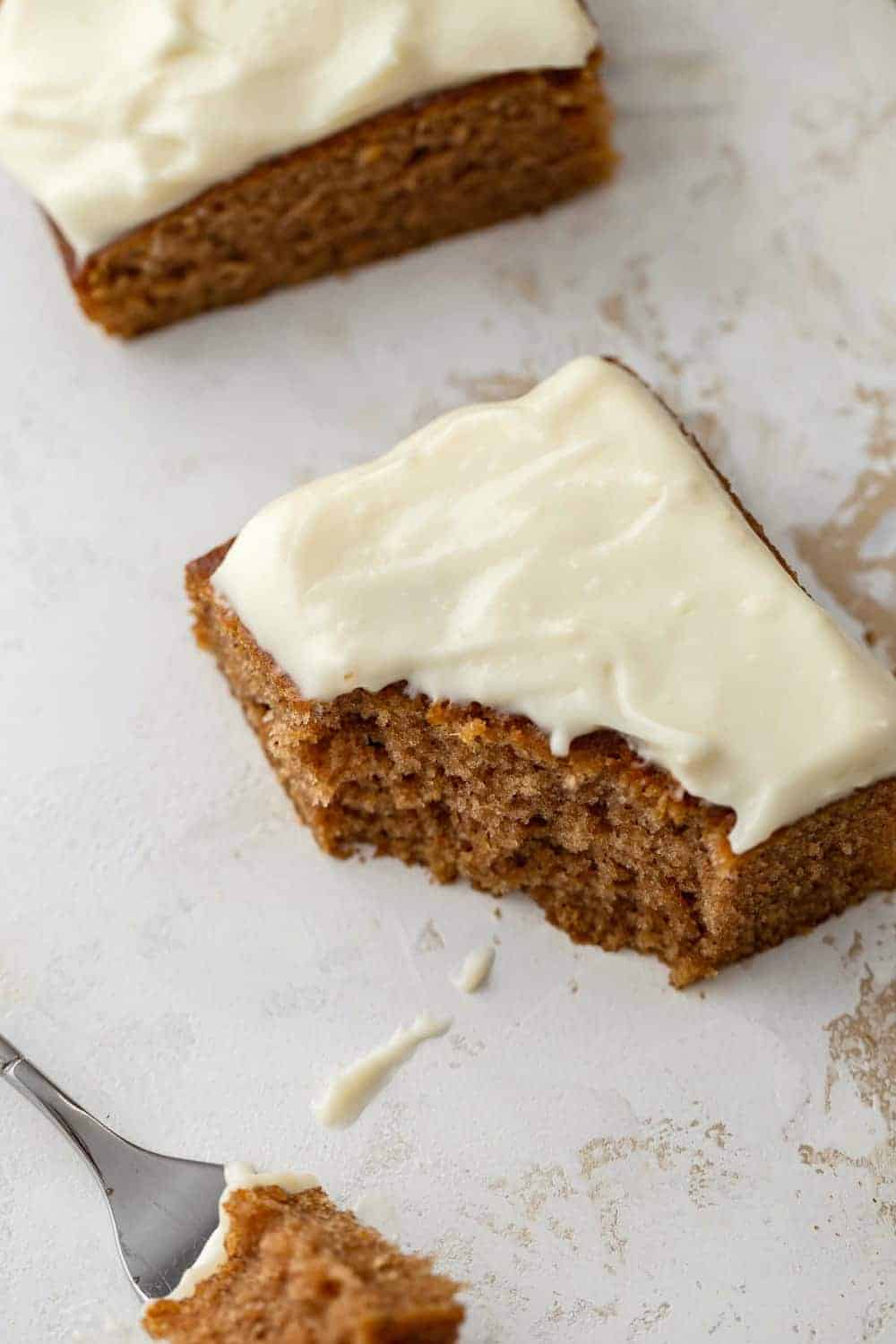 HOW TO FREEZE PUMPKIN BARS
This recipe makes a lot of bars, so they're also perfect for any upcoming holiday function or potluck.
But you want to make some just for yourself, you can freeze these Pumpkin Bars for later.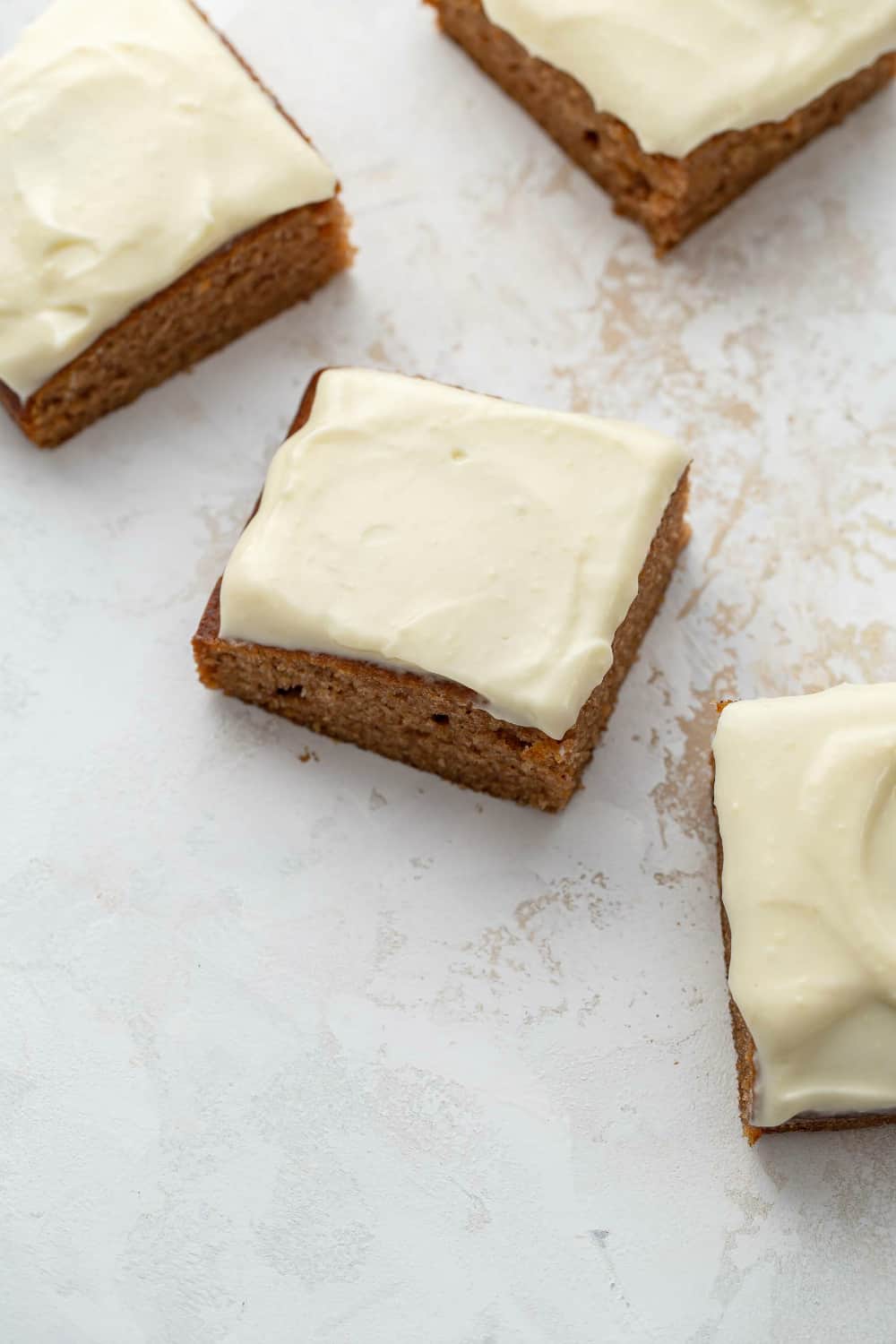 Just place the bars in an airtight container. If you need to stack the bars, be sure to separate the layers with parchment paper.
To thaw, pull out as many Pumpkin Bars with Cream Cheese Frosting as you like and let them thaw in the refrigerator overnight.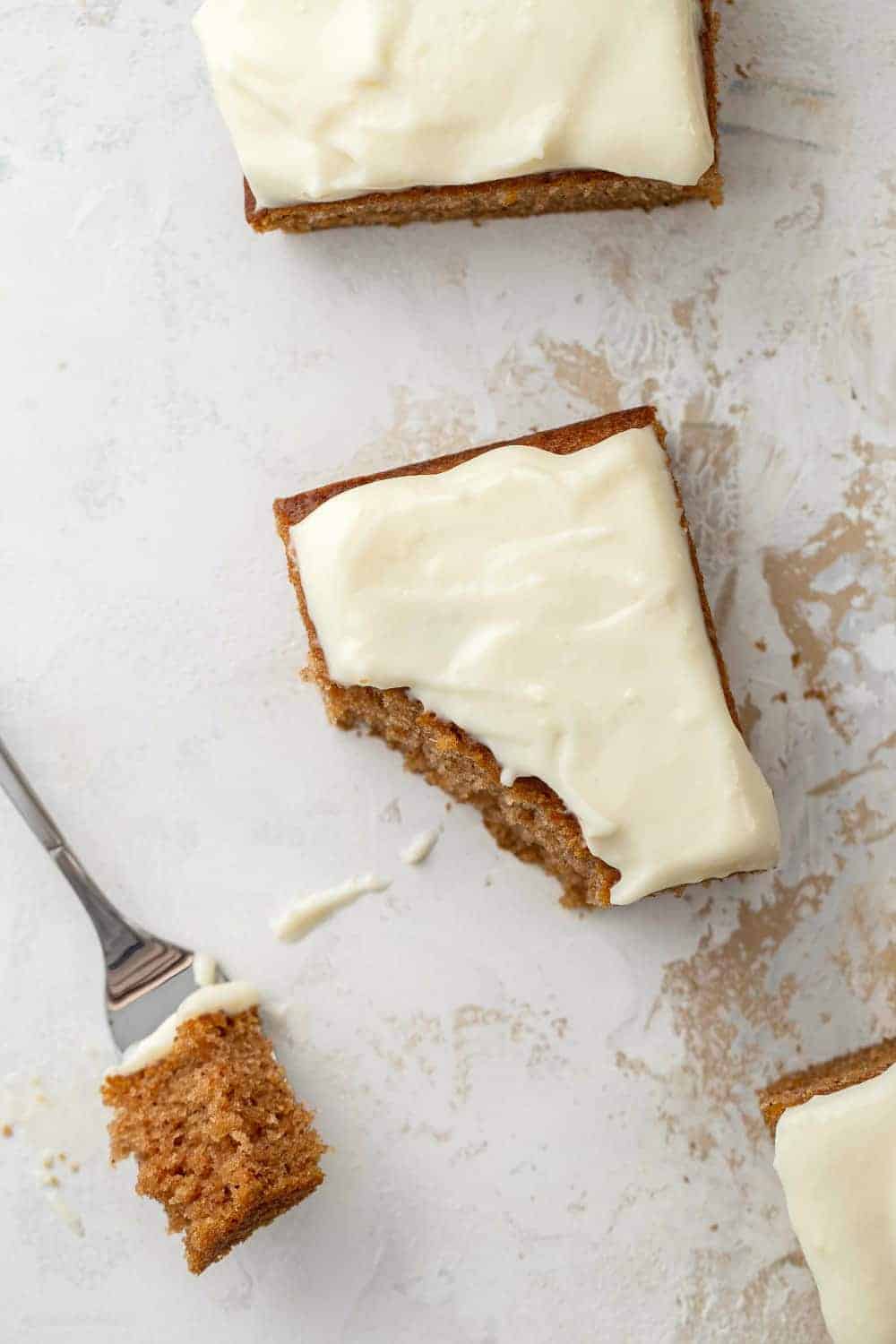 Because let's be honest. Having Pumpkin Bars in the freezer, ready to snack on any time is about the best move I can think of.