S'mores Marshmallow Crispy Treats are a fun twist on a classic dessert. Loads of marshmallows, graham cracker crumbs, and chocolate makes them a simple and delicious dessert for any occasion.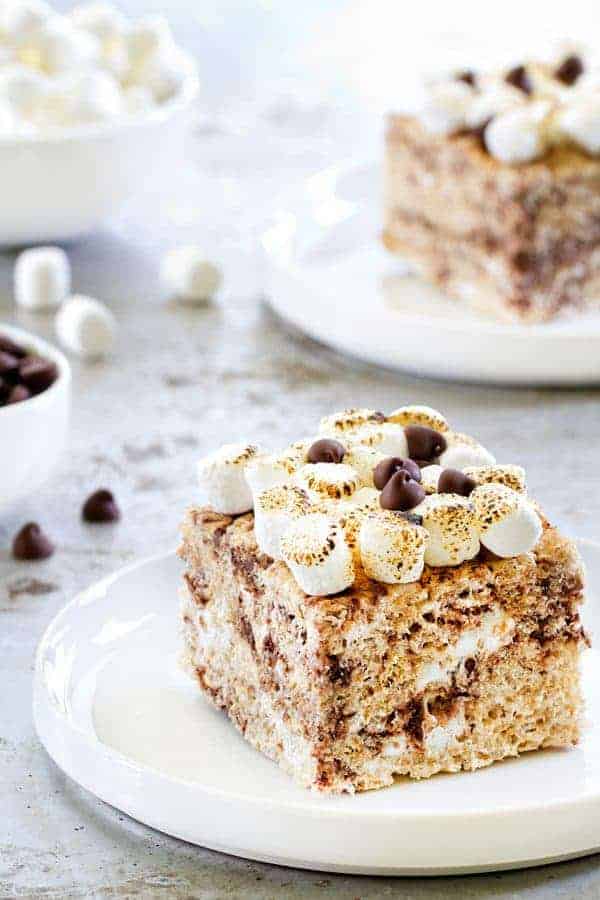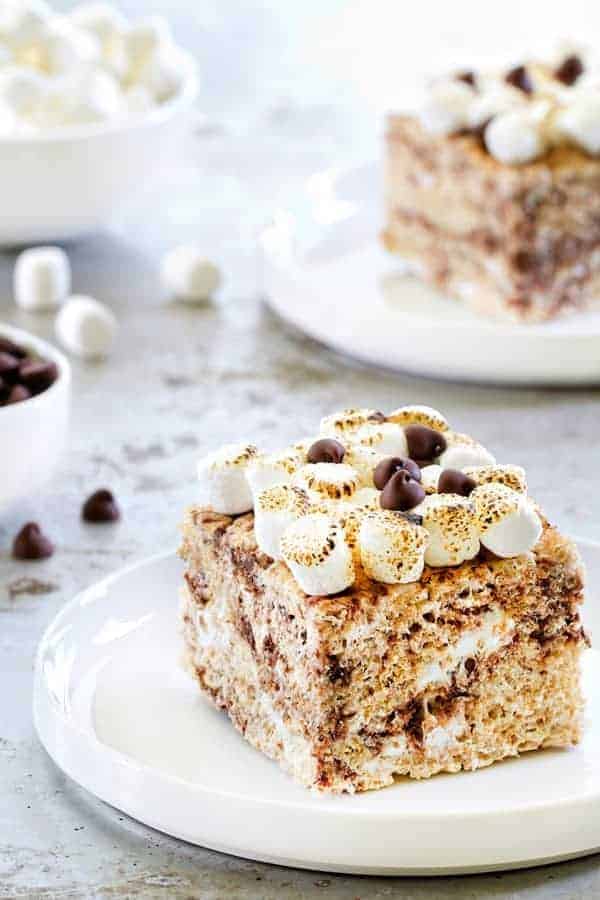 This is a sponsored post on behalf of Campfire® Marshmallows. All opinions are my own. Thank you for supporting the brands that continue to make My Baking Addiction possible.
If you happened to read my No Bake Frozen Cheesecake post, you know that it's been scorching hot here in Ohio. And since being hot is one of my least favorite things in the world, I've been going the no bake route – a lot.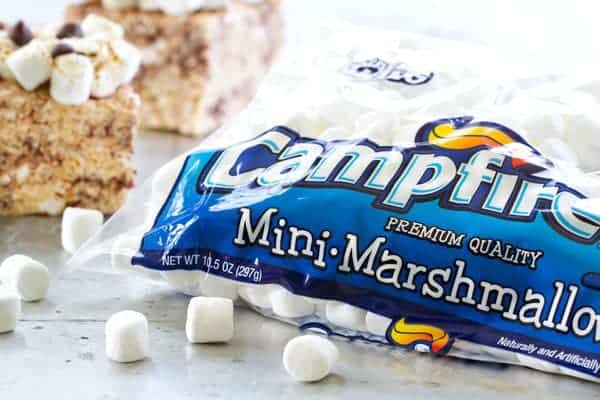 While we were on vacation, Elle developed quite the love of marshmallow crispy treats. If I'm being honest, they weren't homemade, we actually picked them up at a market bakery and they were amazing.
They were super thick just like my Birthday Marshmallow Treats and they had little flecks of chocolate mixed in which made them even more delicious.
Since we've been grilling outside a lot, we've also been having traditional s'mores on the regular. There's just something so incredible about perfectly toasted (or burnt) marshmallows sandwiched between two graham crackers and melty chocolate. So simple, but so darn good. We seriously can't get enough.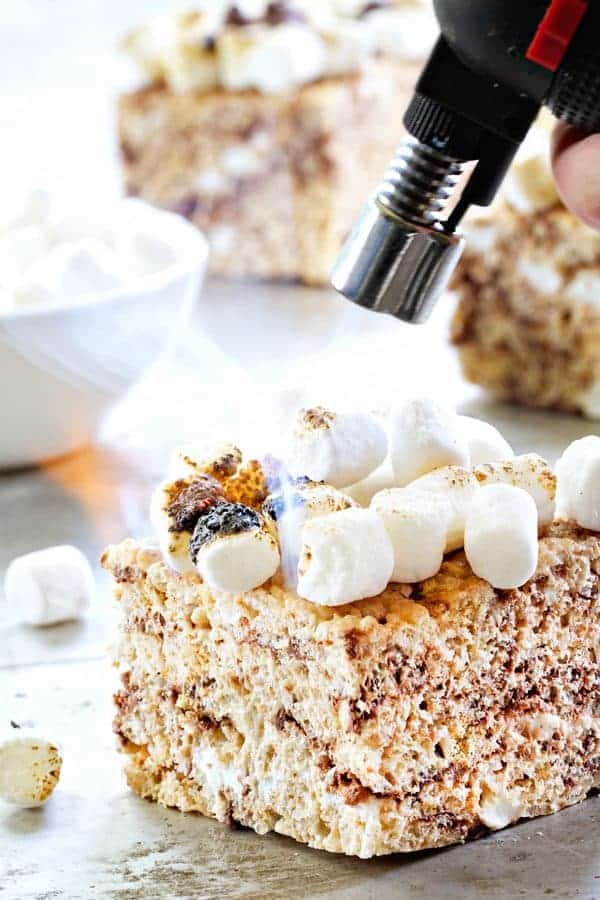 Last week, I decided to combine two of favorite simple treats into one delicious dessert. And since I like things to be a bit over the top, I added a layer of sweet, toasty marshmallows to the top of each treat just before serving.
Totally not necessary, but in my opinion, if you're not covered in melty marshmallow goodness while eating any type of s'more, you're doing something wrong.
It's no secret that I am obsessed with Campfire® Marshmallows. We add their Fruit Swirlers to just about every fluff salad, the Giant Roasters are my favorite for those grilled s'mores, and the sweet Mallow Bursts (Key Lime is my absolute favorite) are my go-to "need something sweet RIGHT NOW" treat.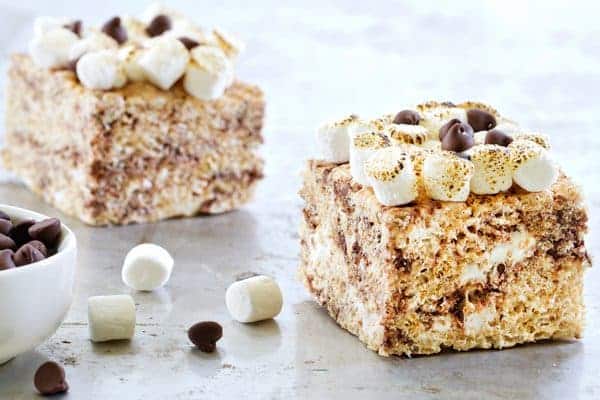 I've partnered with Emily from Jelly Toast and Campfire® Marshmallows to create recipes to share with you throughout the entire year.
If you're a marshmallow lover, you'll definitely want to stay tuned for loads of ooey-gooey goodness! You seriously have to check Emily's Marshmallow Dipped Ice Cream Cones, they are so perfect for summer entertaining.
We even created a Marshmallow Madness Pinterest board where we've pinning loads of delicious marshmallow recipes that are perfect for any occasion. Like these S'mores Cookie Cups and No Bake S'mores Cheesecake.