Craving a rich, decadent chocolate cake? This Easy Chocolate Bundt Cake is made by doctoring up a cake mix to turn it into an incredibly moist, perfect chocolate cake.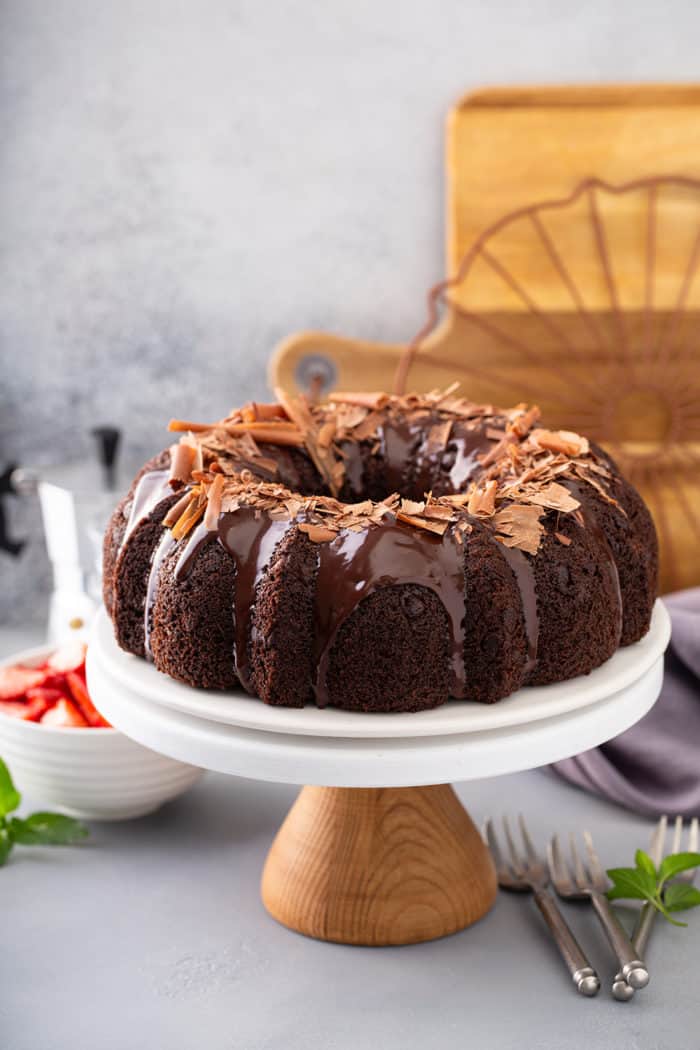 Do you have a recipe that is absolutely perfect for just about any occasion?
Whether it be a birthday party, a backyard barbecue, or just a chocolate cake craving on a random Thursday night – this Easy Chocolate Bundt Cake has been my go-to chocolate recipe for years and I'm fairly certain it's going to be your go-to recipe as well.
This Easy Chocolate Bundt Cake is incredibly simple to make and can be served up countless ways. Drizzle slices with warm peanut butter and chopped peanut butter cups, top it with fresh berries and whipped cream, or serve it with a simple ganache and chocolate shavings like I've done here. Seriously, the possibilities are endless!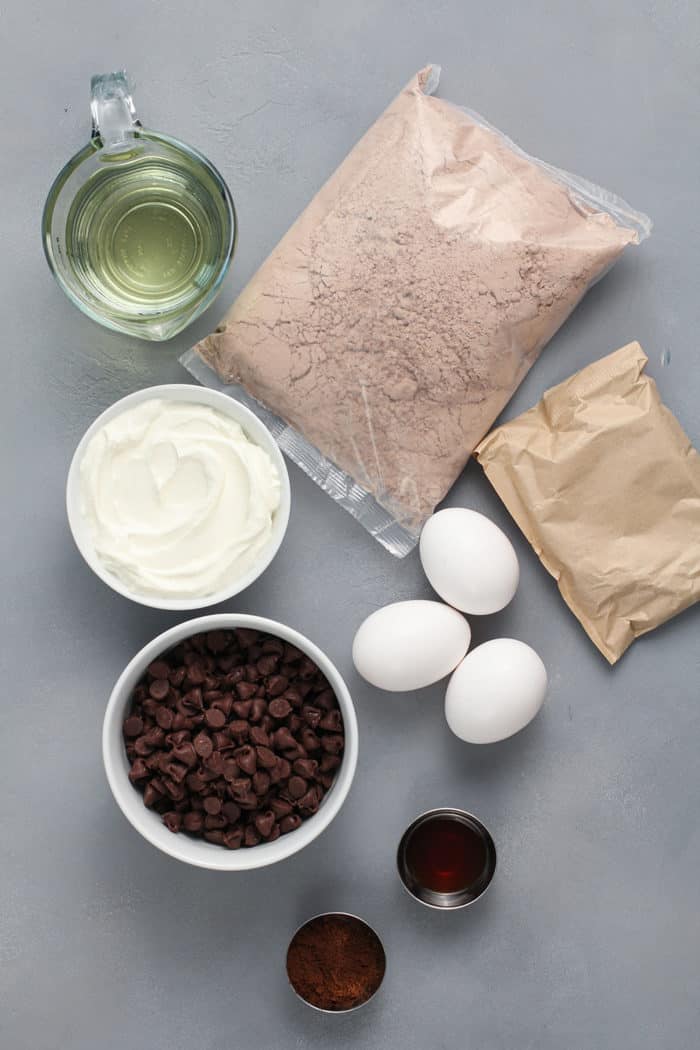 THE EASIEST, RICHEST CHOCOLATE BUNDT CAKE
You guys know that I love a good cake mix recipe. I've used cake mixes as a base for everything from Citrus Poppyseed Cake and Coconut Poke Cake to Gooey Butter Cookies.
But one of my all-time favorite cake mix tricks is my Doctored Cake Mix. It combines a cake mix, a package of instant pudding mix, and a few other simple ingredients to make cupcakes that I swear no one would guess were made with a boxed mix.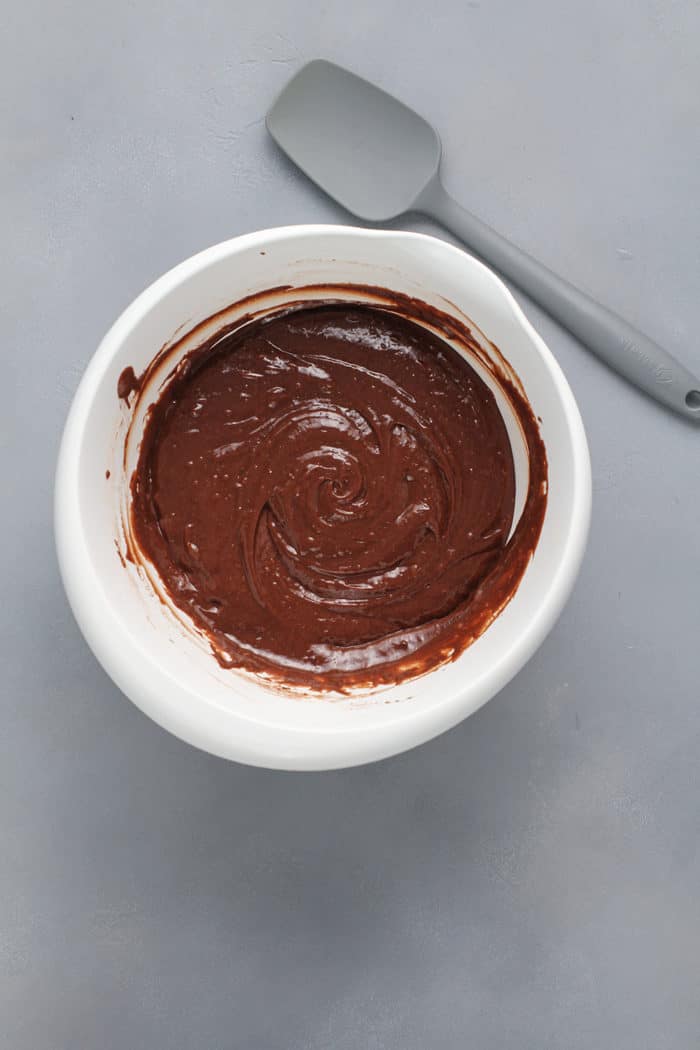 I decided to tweak that recipe to make what is kind of a cheater's version of The Best Chocolate Cake Recipe.
Just like my all-time favorite chocolate cake, this Easy Chocolate Bundt Cake is super rich, moist, and incredibly chocolatey. It even uses instant espresso to enhance the flavor of the chocolate!
But since this cake starts with a devil's food cake mix, it is a bit faster to throw together. I mean, who could be mad at that?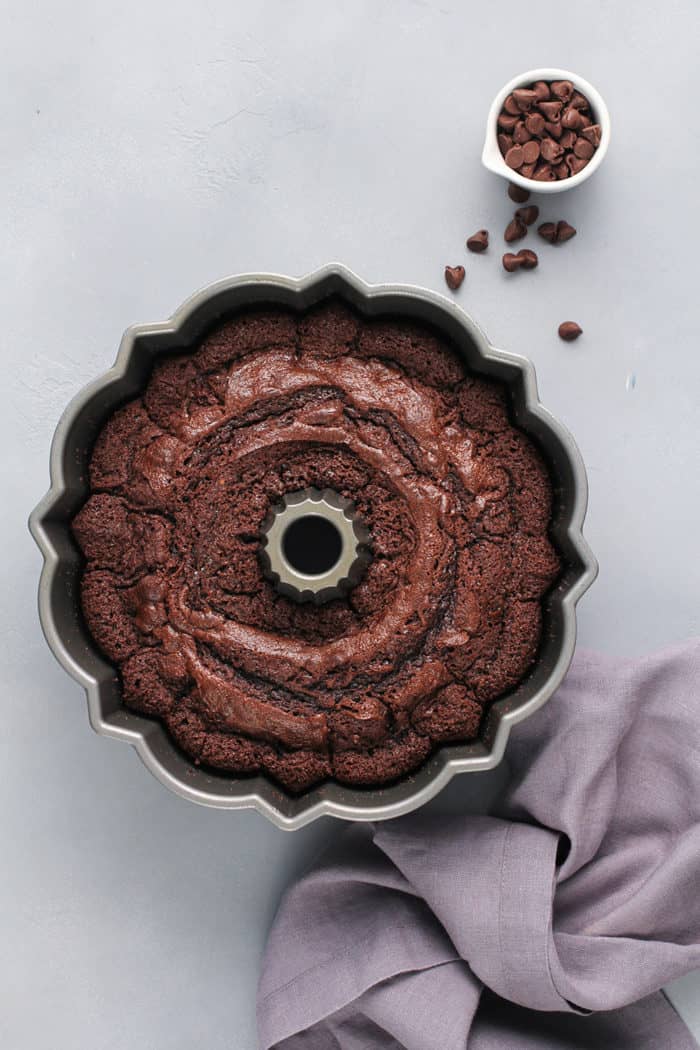 HOW TO MAKE THIS CHOCOLATE BUNDT CAKE RECIPE
Start by grabbing your favorite devil's food cake mix from the store. To jazz it up, we're going to add:
1 (3.4 ounce) package instant chocolate pudding mix
3/4 cup sour cream
3/4 cup vegetable oil
3 large eggs, lightly beaten
2 teaspoons vanilla extract
1 tablespoon instant espresso granules dissolved in 1/2 cup warm water
1 1/2 cups semisweet chocolate chips
To mix together the batter, use an electric mixer to beat together all of the ingredients except for the chocolate chips. Beat for two minutes at medium speed.
Fold in the chocolate chips, then pour the batter into a greased bundt pan and bake the cake for 40-45 minutes. Let the cake cool for about 45 minutes before inverting it onto a wire rack to finish cooling.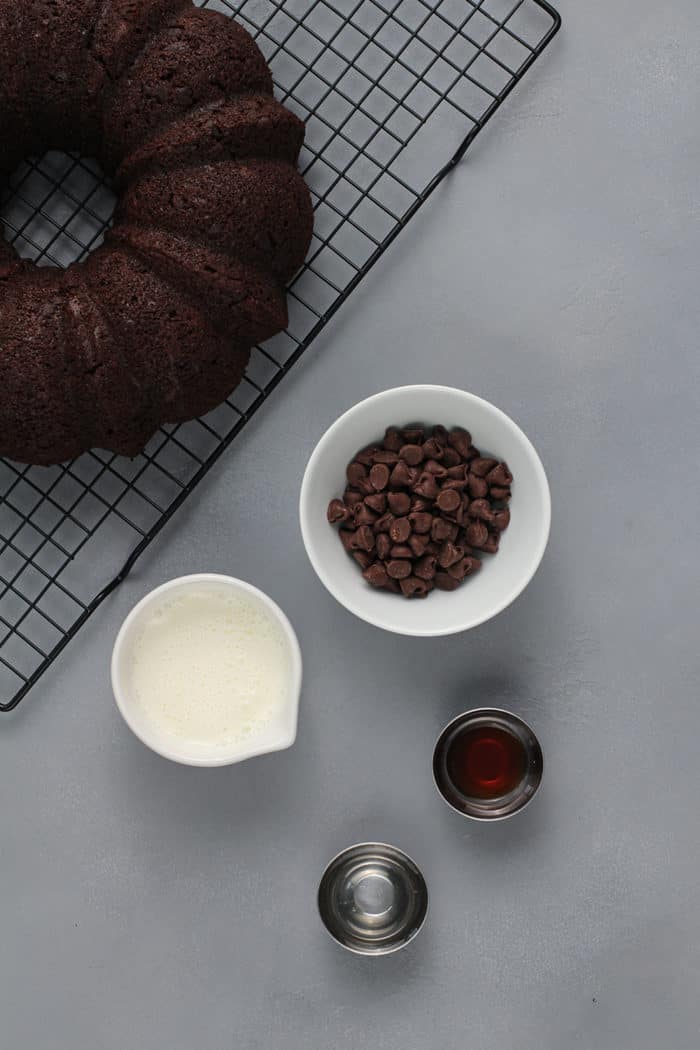 DO YOU HAVE TO USE ESPRESSO IN THIS CAKE?
I know not everyone will have instant espresso in their pantry, and some folks may not want to use the espresso in this recipe.
I promise that the espresso just serves to enhance the flavor of the chocolate in the cake; it really does not make the cake taste like coffee!
But you can absolutely leave out the espresso if you'd like. Simply omit the instant espresso granules but still add the ½ cup of water to the recipe.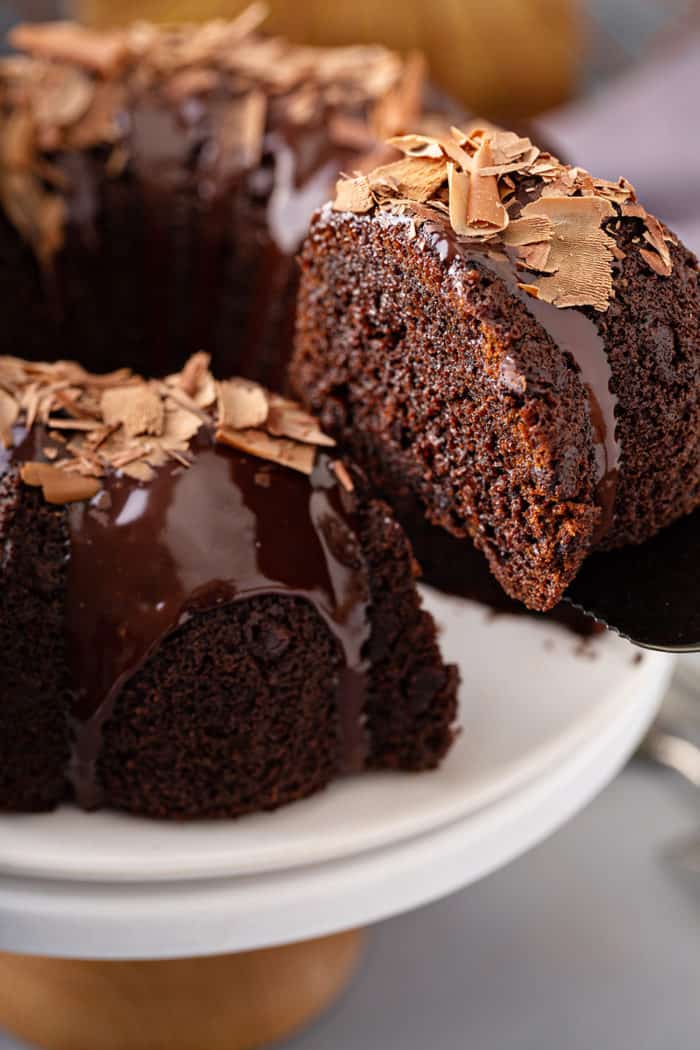 SERVING IDEAS
I love topping this Easy Chocolate Bundt Cake with a simple ganache. The ganache is easy to make but makes the cake look so fancy.
To make the ganache, microwave heavy cream in 15-second intervals until steaming and very hot, but not boiling. Immediately pour the hot cream over chocolate chips in a small bowl and let it sit for 3 minutes.
Whisk in the corn syrup and vanilla extract to create a smooth ganache. Let the ganache cool for a few minutes before spooning it over the cake.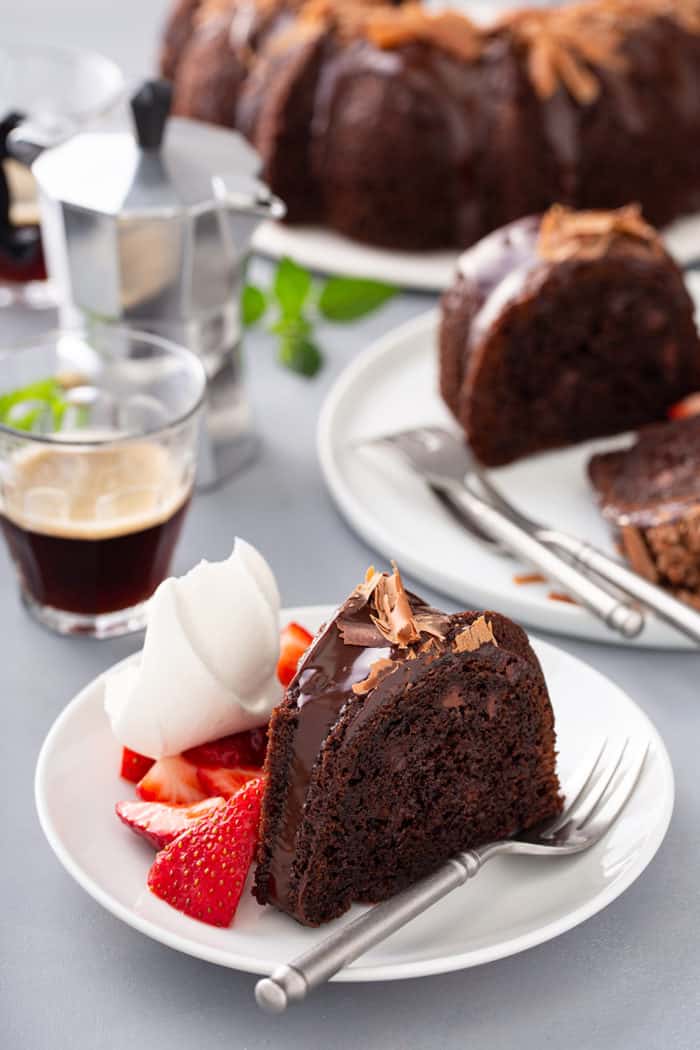 From there, you can top the cake with chocolate shaving, mini chocolate chips, or sprinkles. I like to serve this cake with a dollop of homemade whipped cream and some fresh berries, but no one would complain about a scoop of vanilla ice cream, either!
Don't want to top the cake with ganache? Try topping it with Homemade Buttercream Frosting or Homemade Chocolate Frosting instead!