Making apple butter at home is so much easier than you think! This Instant Pot Apple Butter takes just a few hours to make, but will taste like it simmered on the stove all day long. Enjoy it on toast or package it up for a fall gift!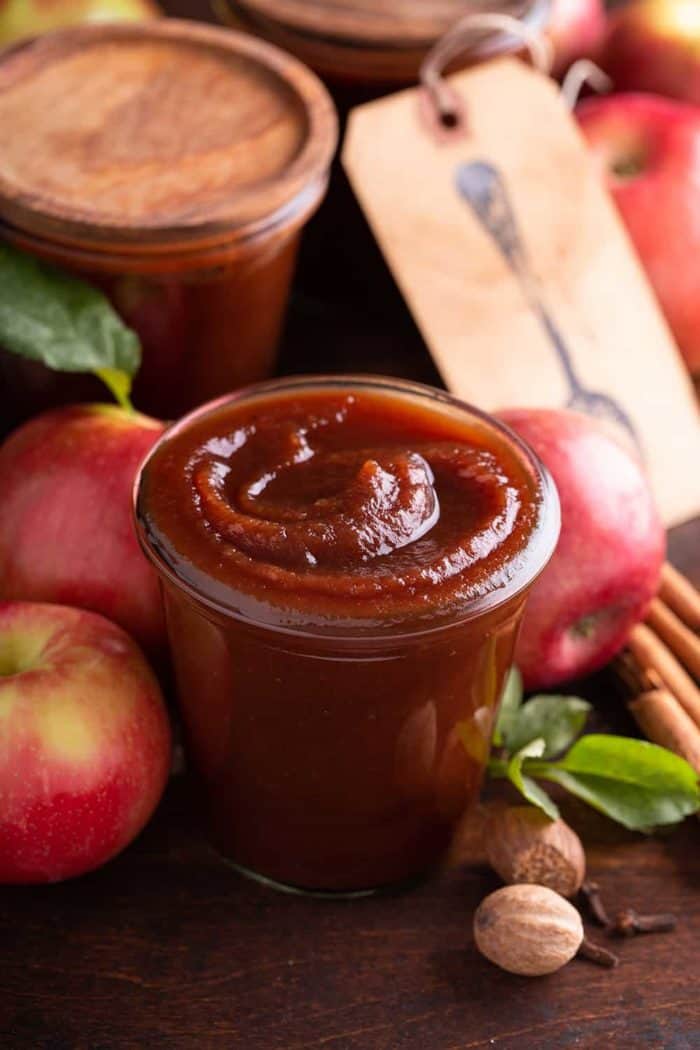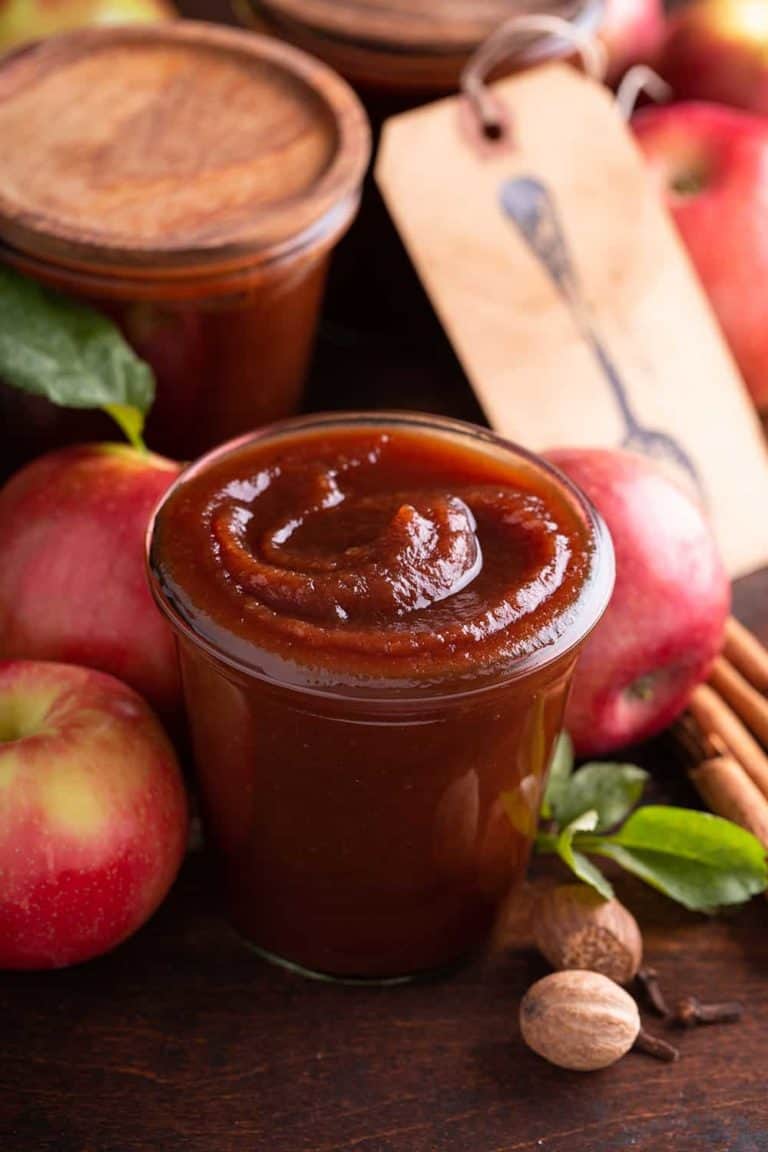 Every year right around this time, we usually venture to a local apple orchard with E's school for a fall field trip.
However, given the current circumstances, field trips aren't exactly happening right now, but we're still yearning for a little fall fun.
Instead of a field trip, we're going to take a family trip and head to our favorite orchard to pick up pumpkins, cornstalks and loads of apples for all kinds of recipes like our favorite Crockpot applesauce, caramel apple crisp and this super simple homemade apple butter conveniently made in an Instant Pot.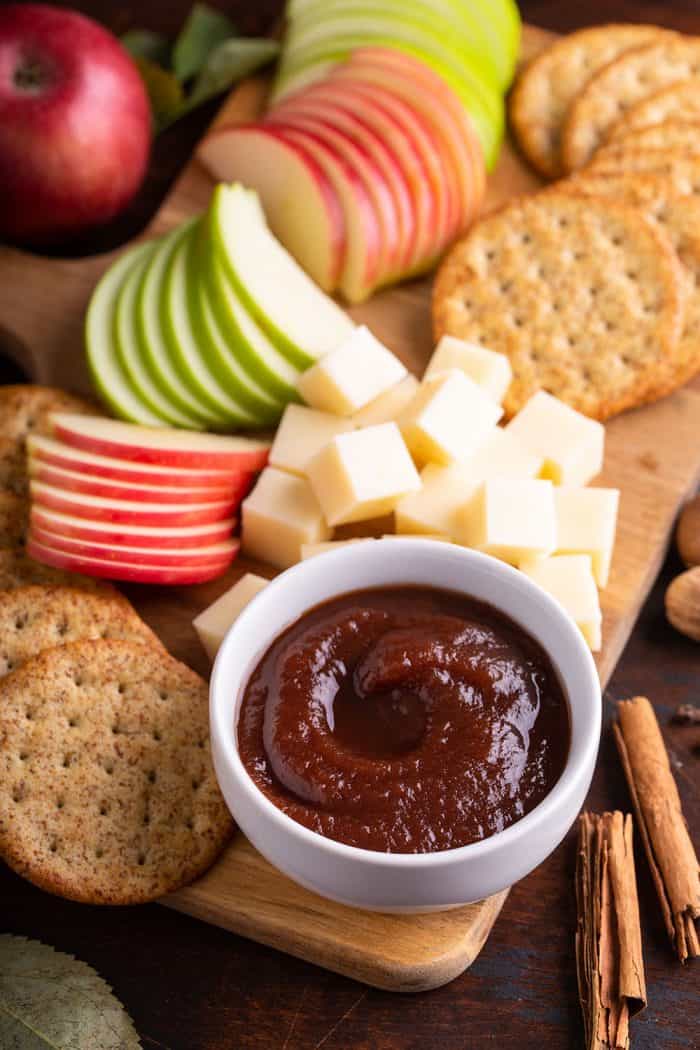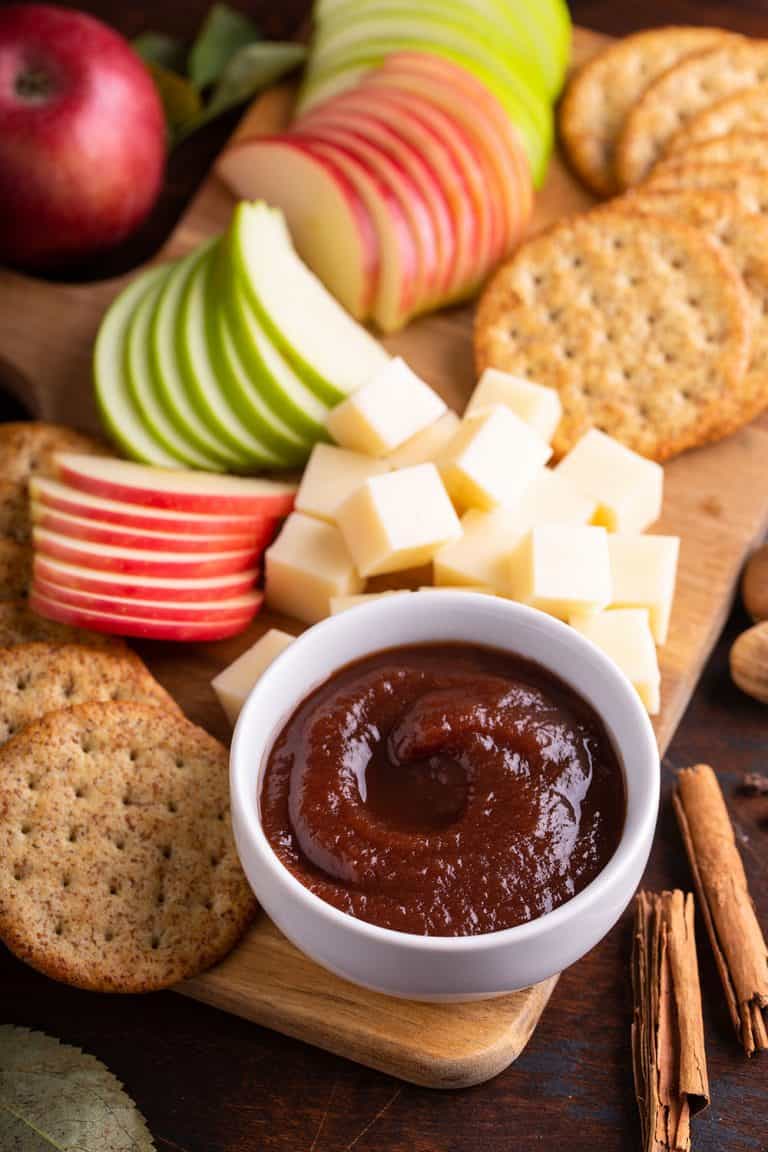 HOW TO MAKE APPLE BUTTER IN THE INSTANT POT
Apple butter is one of those things I used to buy at the orchard every fall and think to myself, "This must be so hard to make."
After all, it is so thick and rich and flavorful, it must take forever and be tricky to make, right?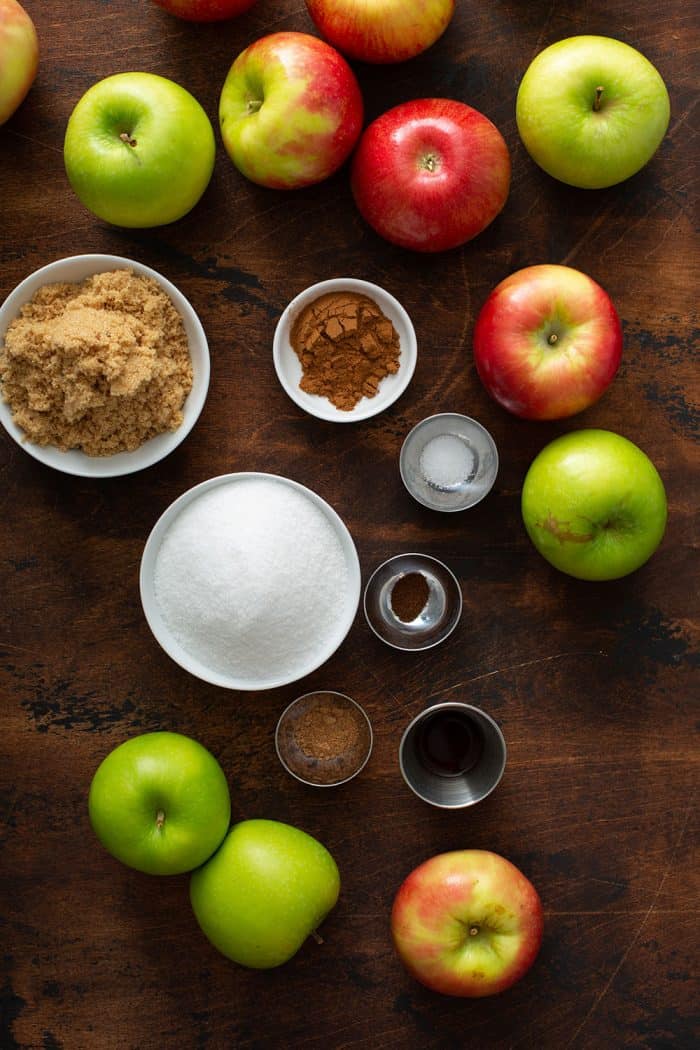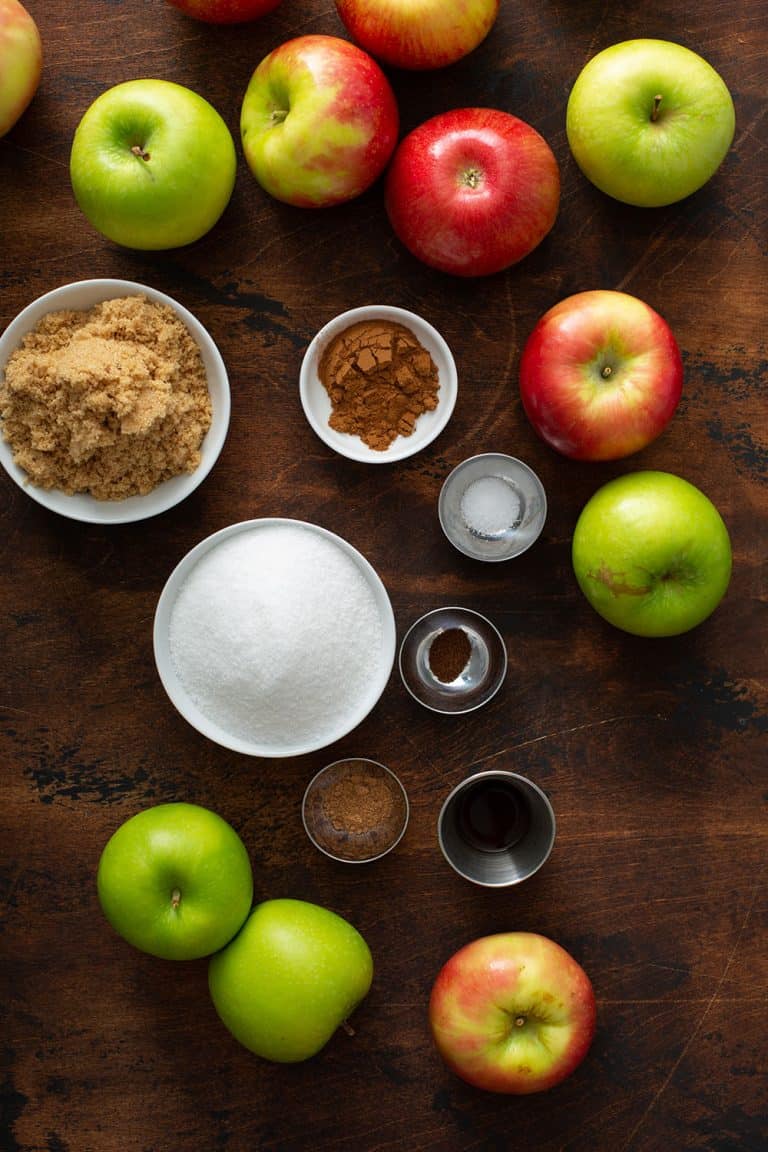 Turns out, I was totally wrong. When I finally screwed up my courage and tried making Slow Cooker Apple Butter, I realized – it's actually really easy to make at home!
The only downside is that making it in the slow cooker does take about 12 hours. Even though it's almost all hands-off time, it's still a bit of a time investment.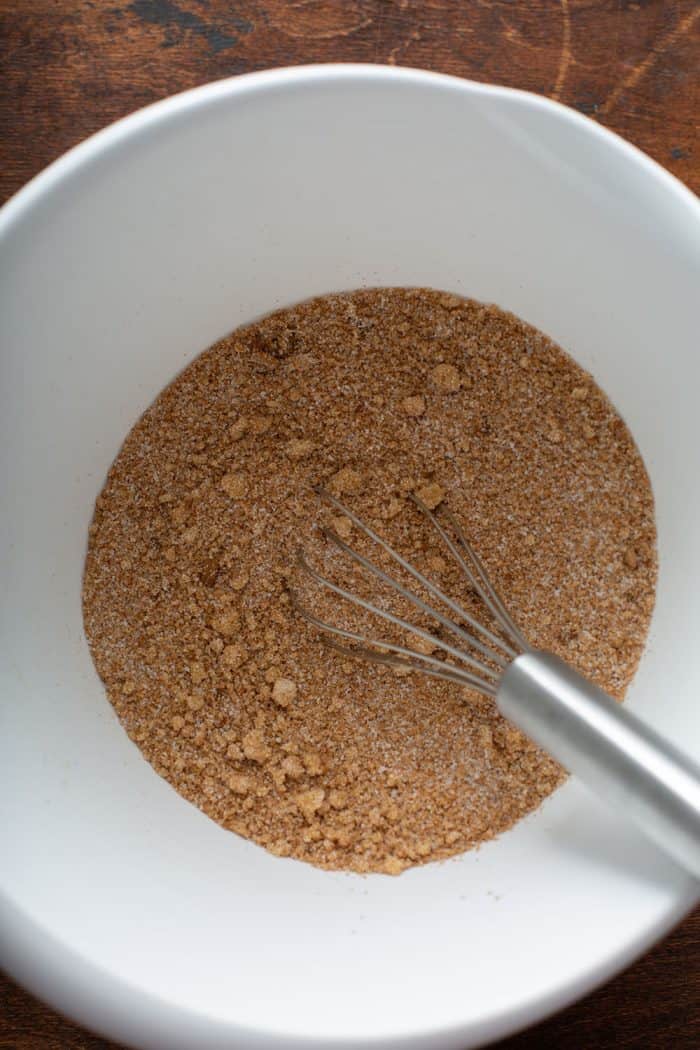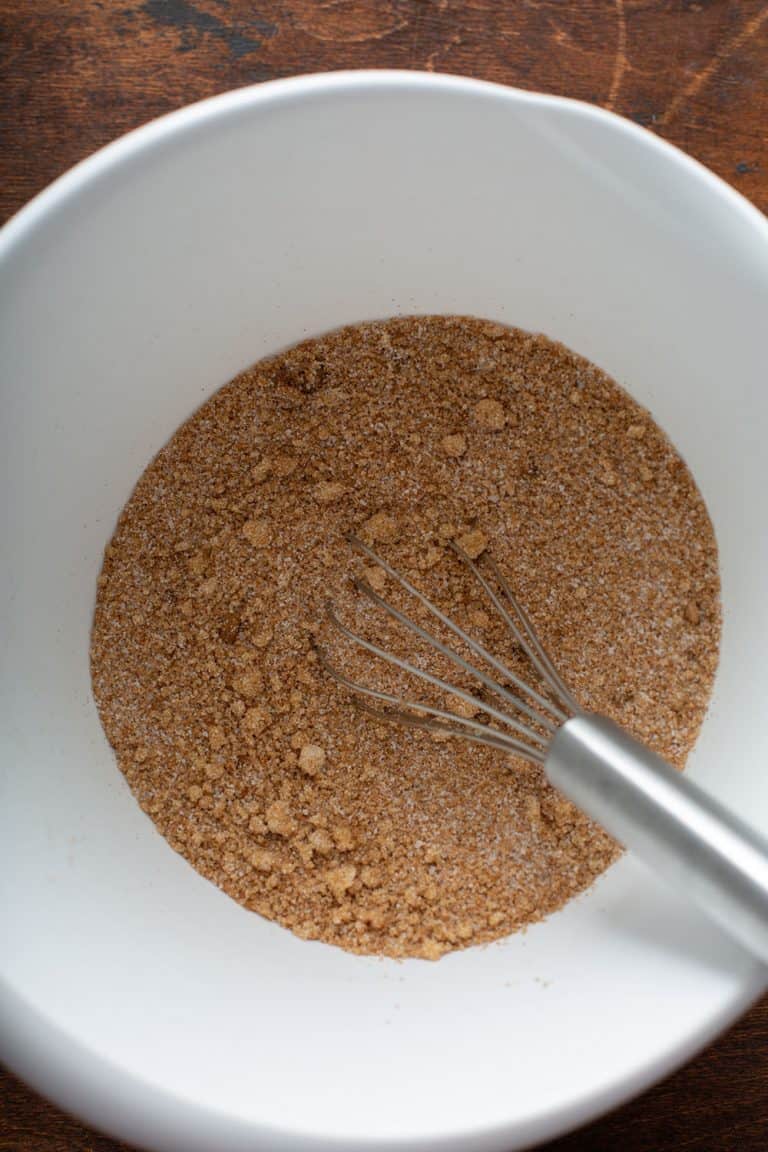 I've used my Instant Pot to speed up slow cooker recipes before – like using it to turn my Easy Crockpot Pulled Pork into Instant Pot Pulled Pork – so I figured, why not try that with apple butter, too?
I was excited when I realized that cooking the apple butter in the Instant Pot cut the cooking time down from 12 hours to just 3 hours. And it's still super easy!
To make Instant Pot Apple Butter:
Peel, core, and quarter 6 ½ pounds of apples
Add the apples, sugar, and spices to the Instant Pot
Cook on high pressure for 90 minutes, with a 10-minute manual release
Puree the mixture using an immersion blender
Cook on "slow cook" for 2 more hours with the lid propped open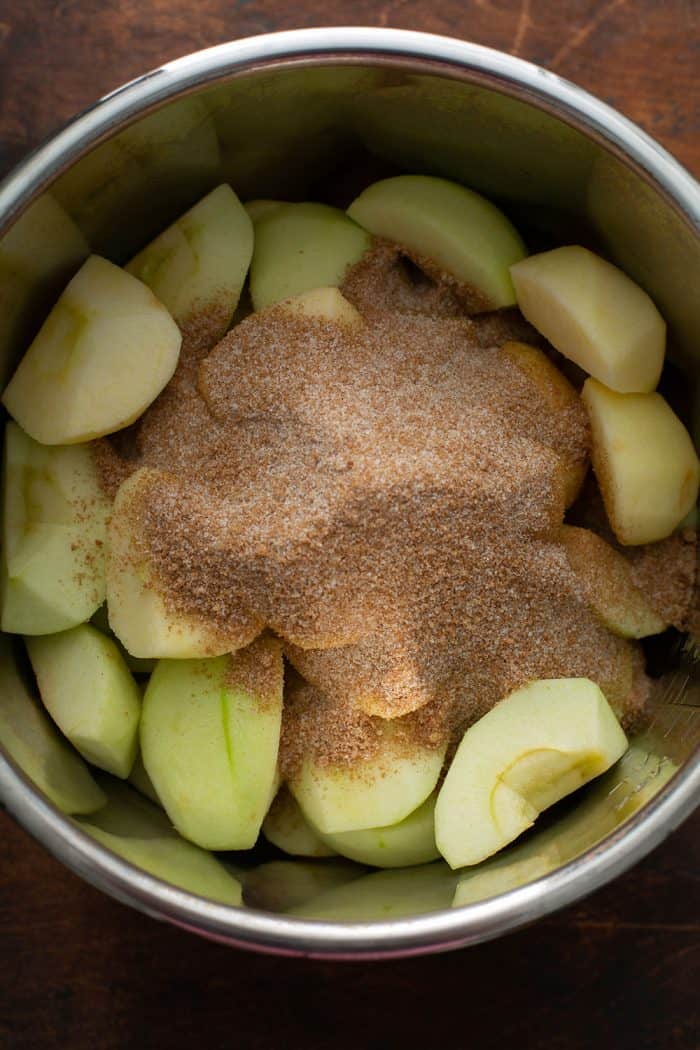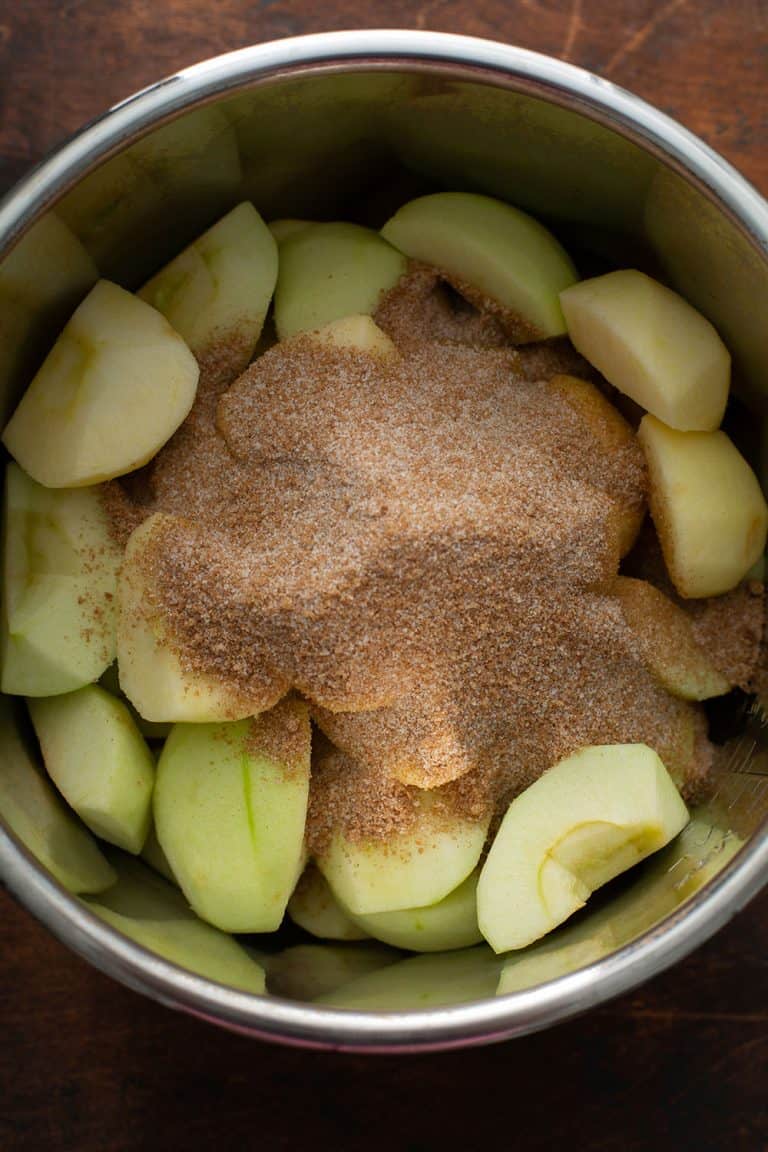 Just like with the slow cooker version, most of the 3 hours is hands-off time. The most work you'll do for this recipe is peeling the apples.
If you don't mind if the apple butter is perfectly silky smooth, you could certainly leave the peels on. But I don't mind spending a few minutes peeling apples, so I like to take that extra step.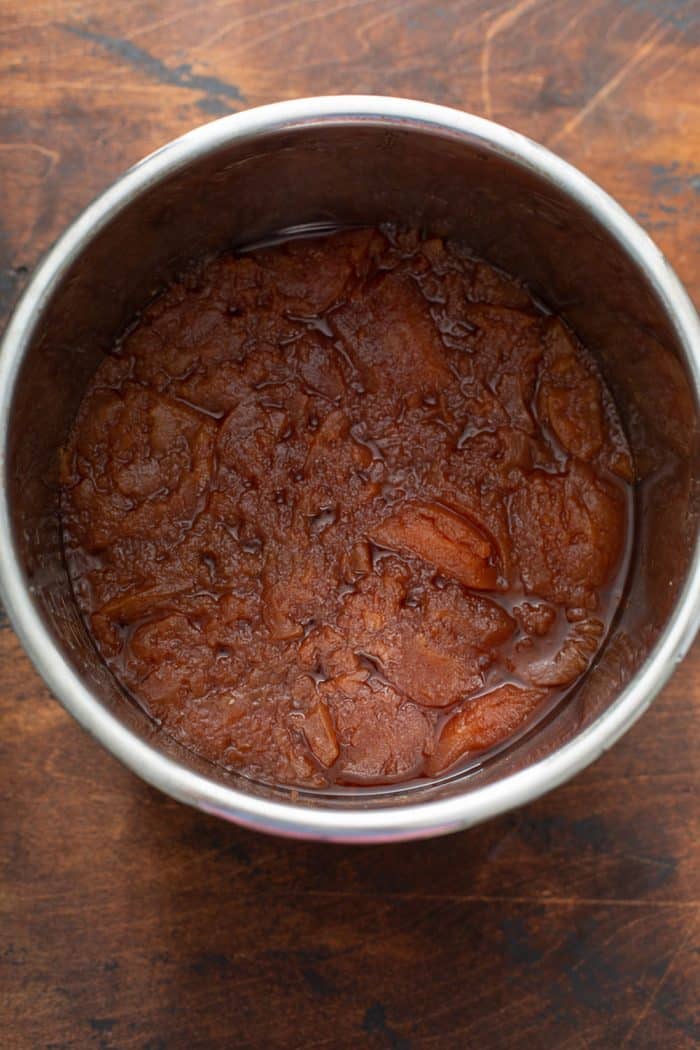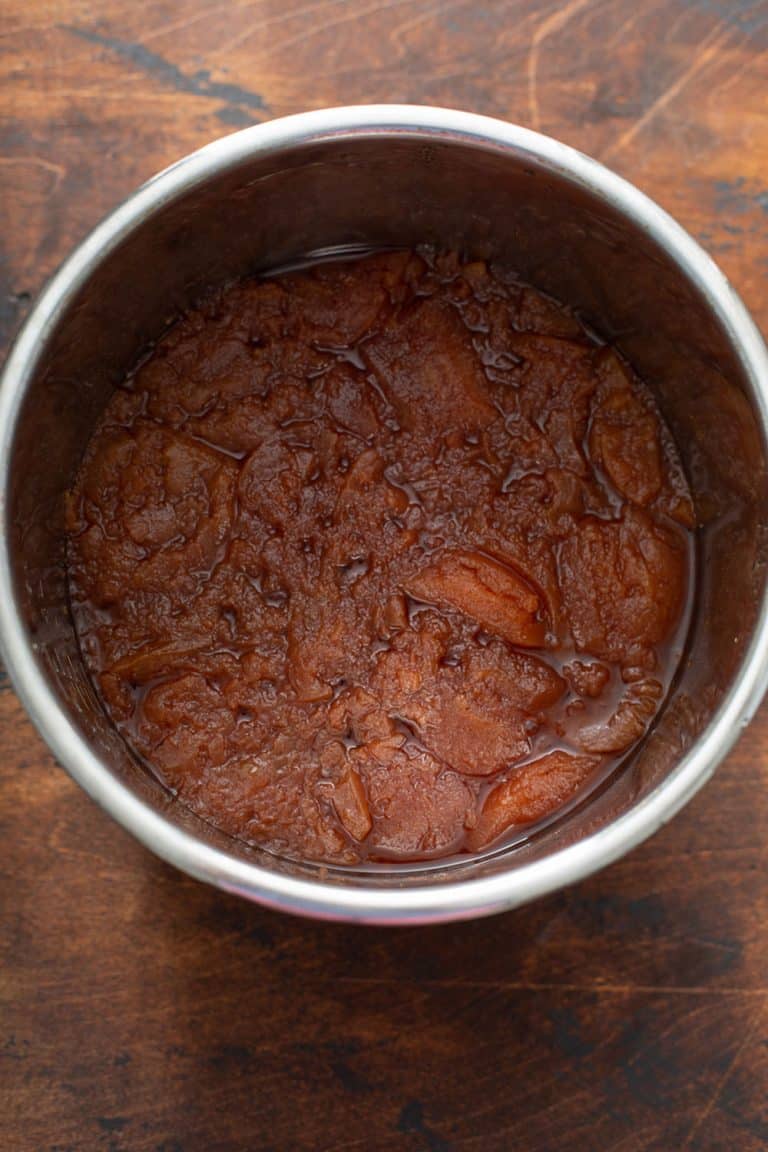 THE BEST APPLES FOR APPLE BUTTER
I like to use a mix of apples whenever I make apple butter or even Crockpot Applesauce.
Since all apple varieties have different levels of sweetness and tartness, using a mix will get the best flavor.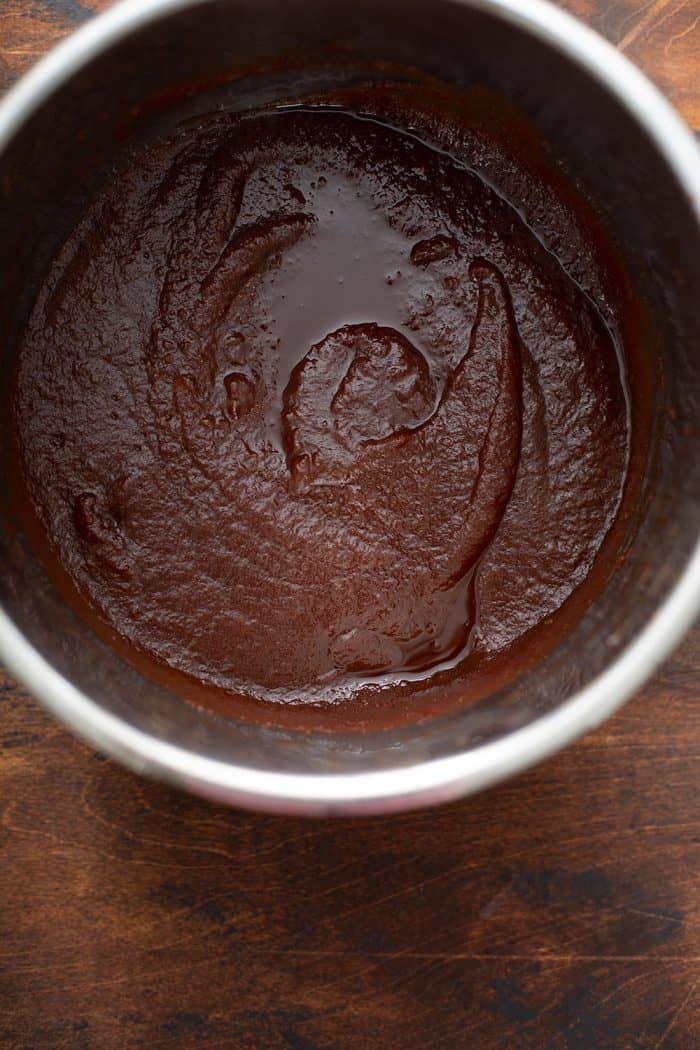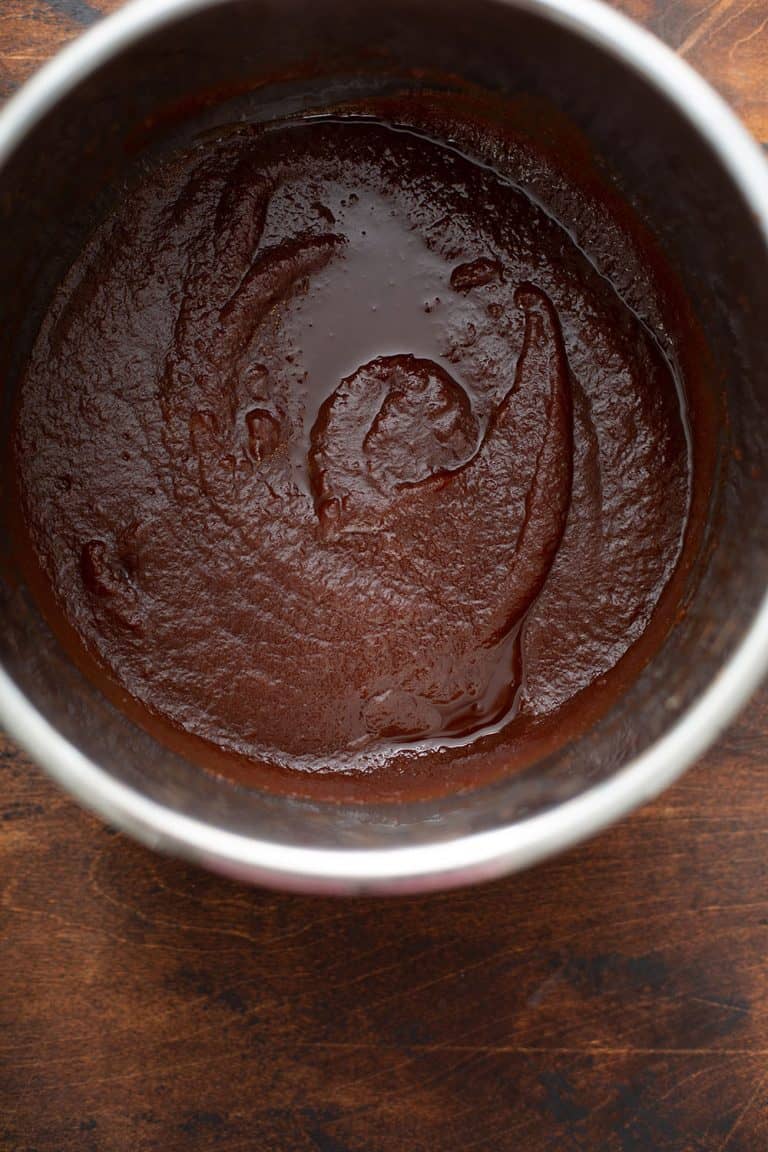 Generally speaking, softer varieties of apples such as Fuji, Golden Delicious, McIntosh, or Jonagold work better since they cook down faster.
I used a mix of Granny Smith, Gala, and Fuji when making this Instant Pot Apple Butter. Even the crisper varieties broke down well for a smooth apple butter.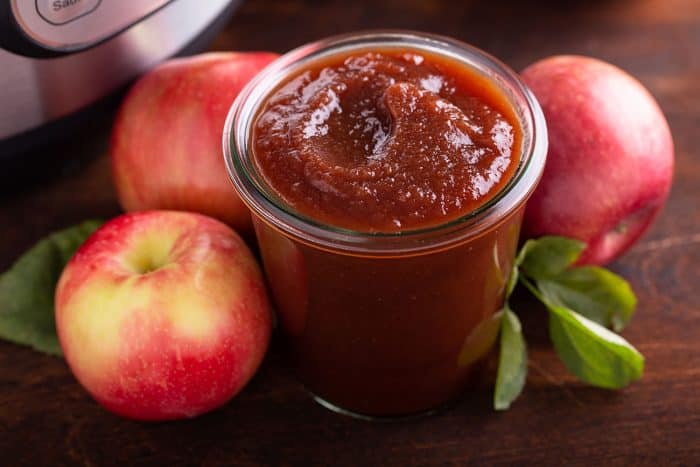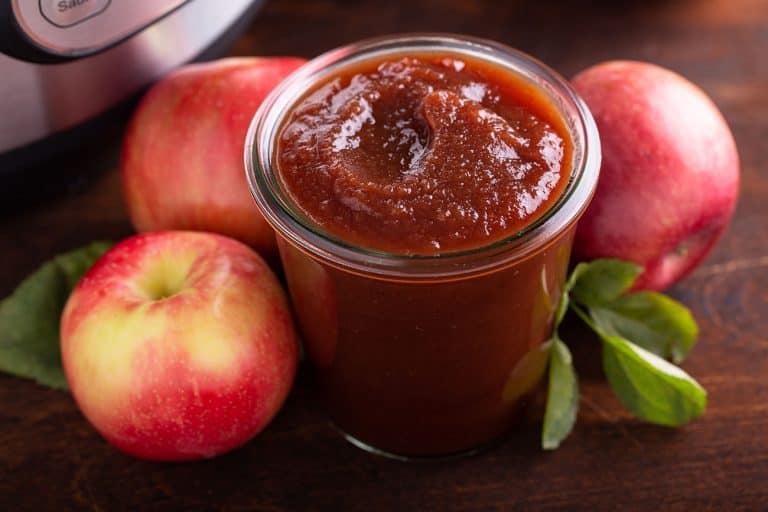 HOW TO STORE YOUR APPLE BUTTER
Full disclosure, I am not a canner. It's not something I have experience with, so I have never canned my Instant Pot Apple Butter.
But you know what I am good at doing? Freezing stuff. It's why I have a big freezer in my garage.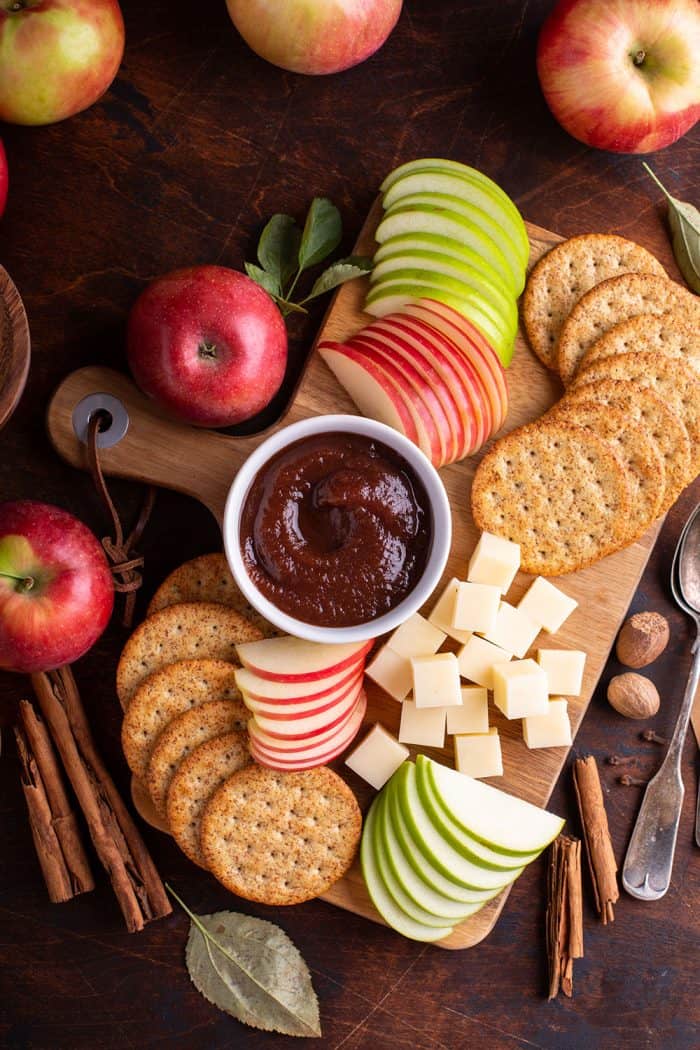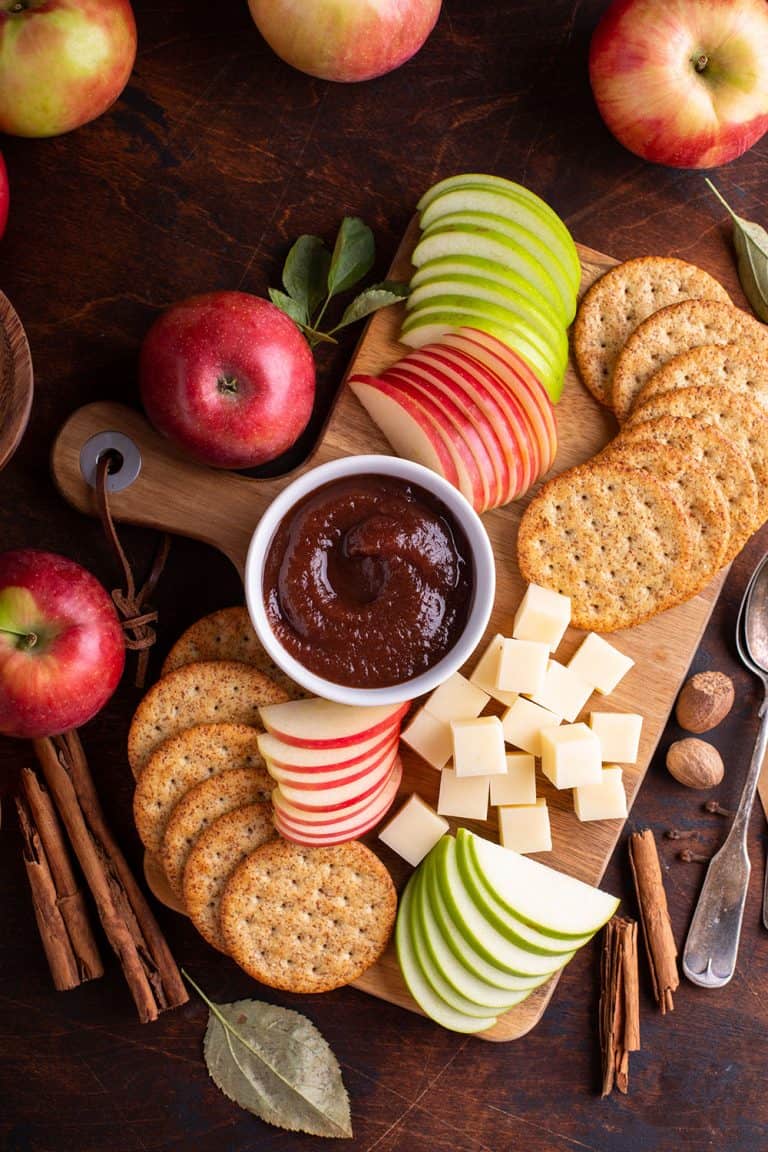 You can store the finished apple butter in jars or other airtight containers in your fridge for up to a week, but I like to freeze it for longer-term storage.
Just make sure you leave plenty of room at the top of the jar so it doesn't break after the apple butter freezes. Don't ask me how I know to warn you about this.
Whether you're spreading your apple butter on a slice of English Muffin Bread or Cinnamon Swirl Bread for breakfast or serving it alongside Potato Rolls or Buttermilk Biscuits at a holiday dinner, you'll be glad you took a few hours to make apple butter at home.