Rum Balls are a classic holiday treat. Boozy, chocolatey and rich, store these beauties in the refrigerator for several days for an even better flavor!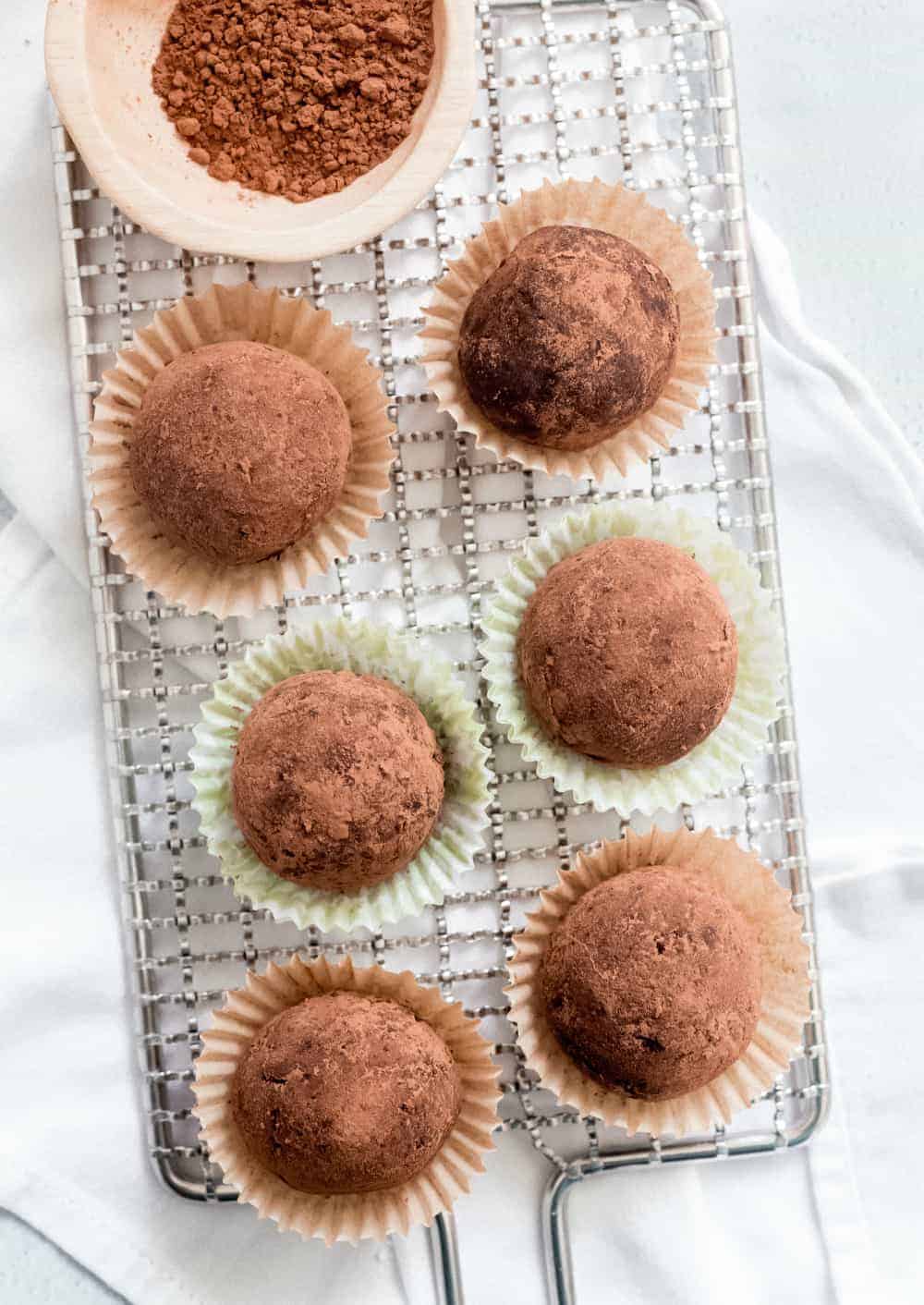 Well, I'm fairly certain Ohio has skipped fall and went directly to winter, which is kind of a bummer considering you guys know fall is my jam.
Bring on the cozy sweaters, boots and everything pumpkin spice!
However, we've kinda missed out on those beautiful, brisk fall days and headed right into snow.
Yes, there are snowflakes present on Friday's forecast.
So naturally, I'm already starting to think about cozy winter recipes and Christmas platter treats like these delicious Rum Balls.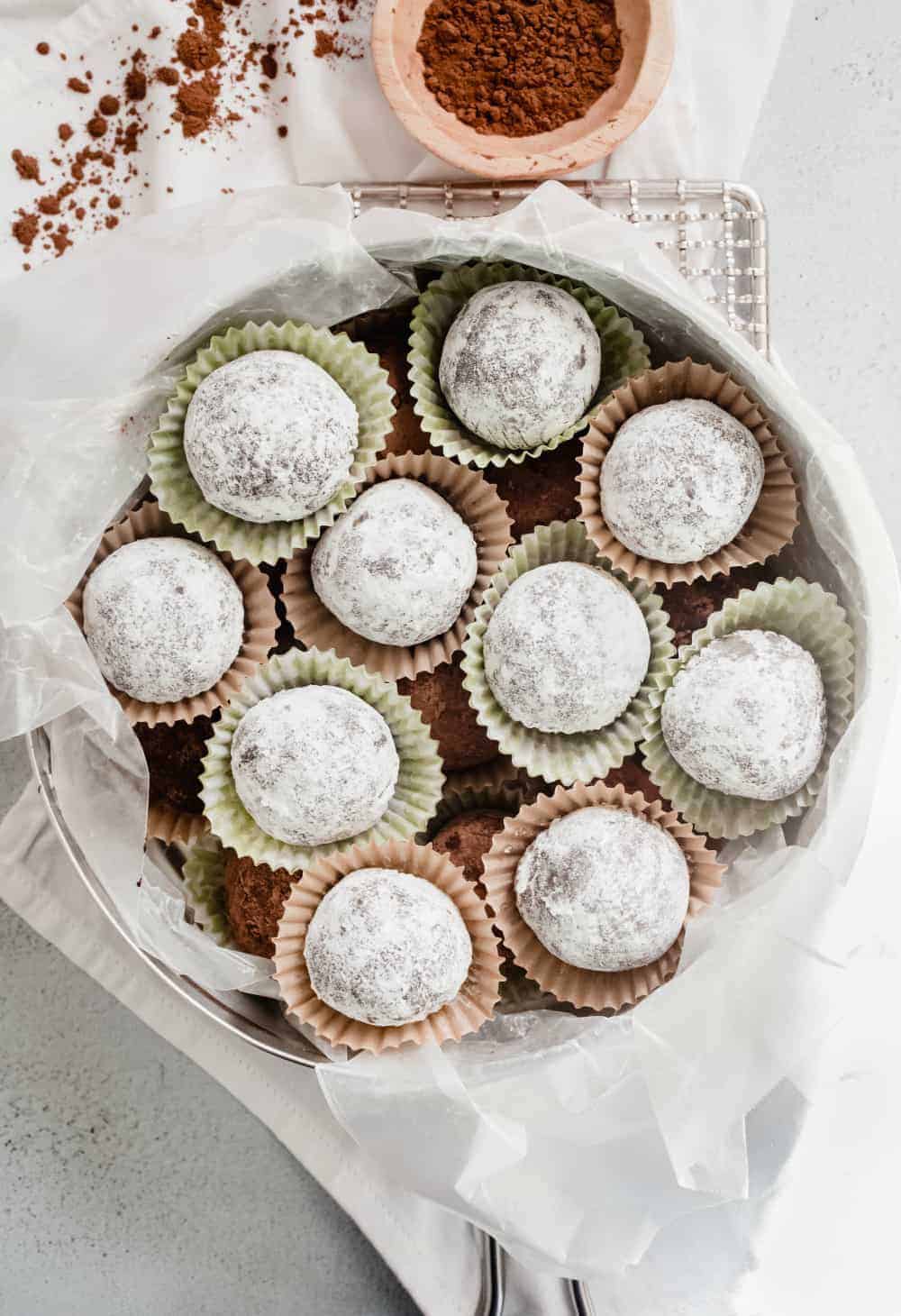 WHAT ARE RUM BALLS?
I was probably around 30 years old before I had a rum ball.
Can you believe it? These are such a holiday classic, yet somehow I just missed the boat for 30 years.
I'm glad that I finally figured out what all the fuss was about, though, because these babies are well worth making.
Rum balls are pretty similar to turtle cookie balls or peppermint oreo cookie balls – just…boozier.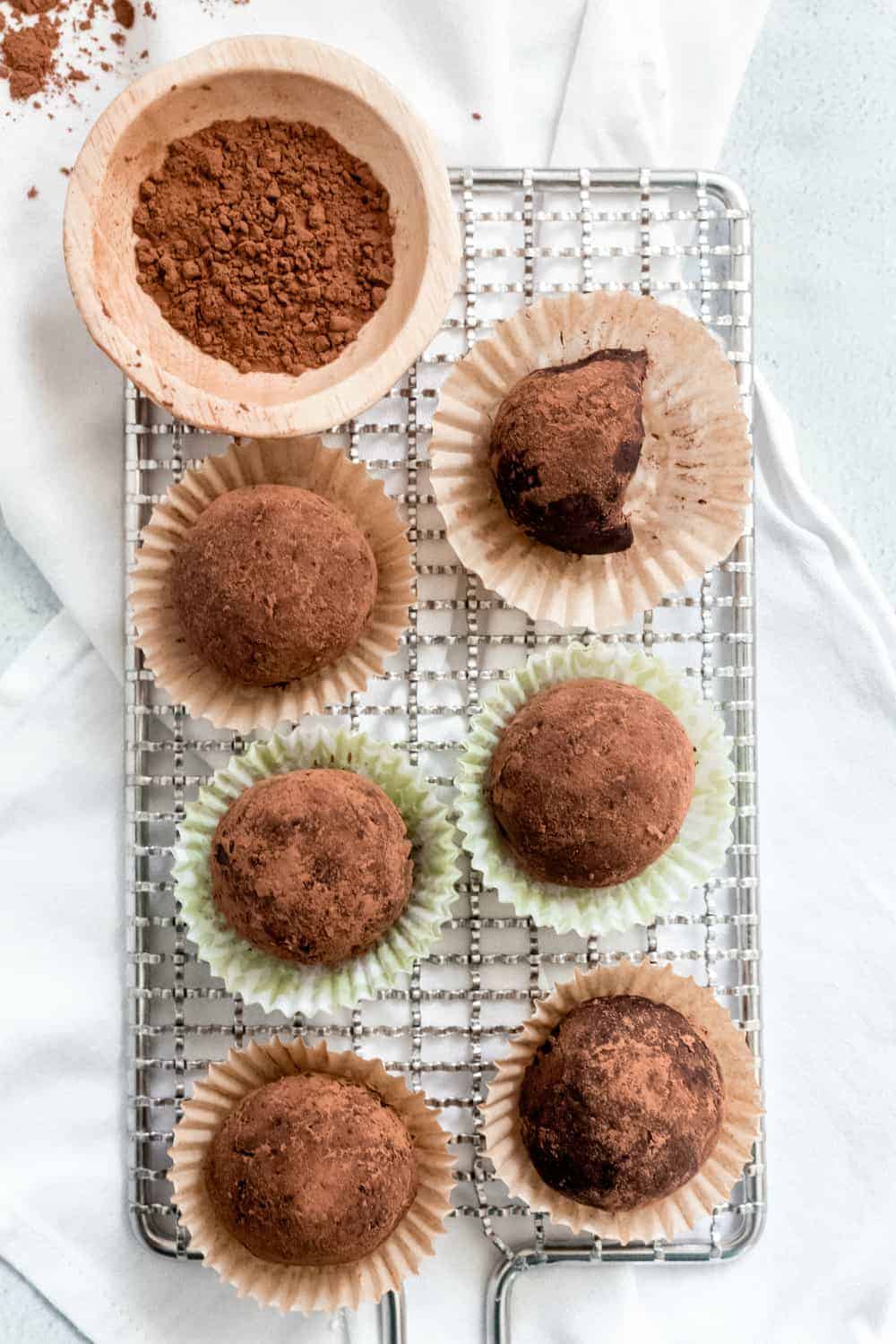 Rum Balls are made with vanilla cookie crumbs, pecans, cocoa, confectioners' sugar, and spiced rum. Mix everything in a bowl and roll into balls, then you just give them a quick toss in any topping you can think of.
These do taste like spiced rum, so keep that in mind. Although if rum isn't your favorite, you could try making them with bourbon instead.
If booze isn't your thing, you might try my no-bake cookies or my simple homemade truffles as easy no-bake holiday treats.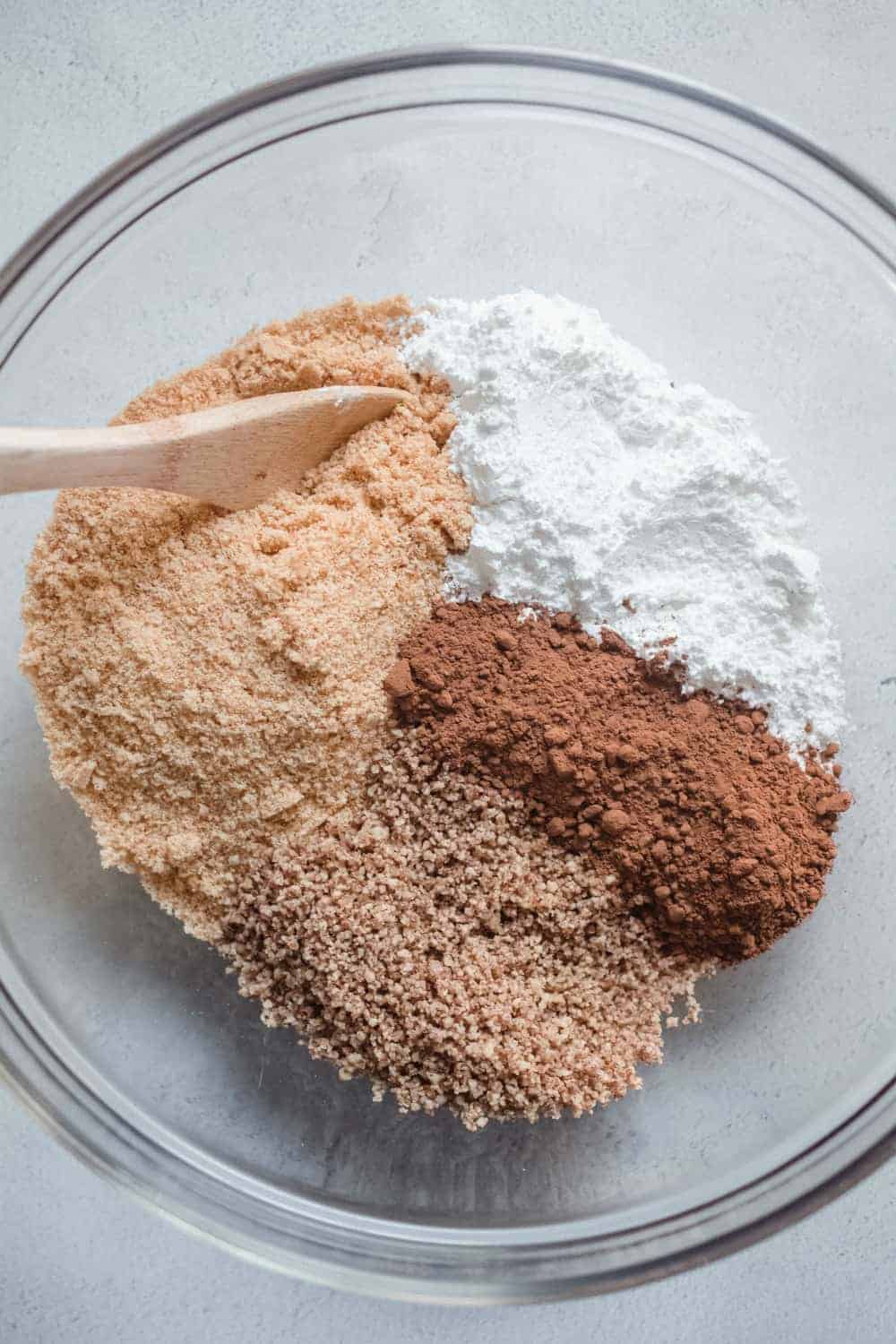 WHAT TO ROLL RUM BALLS IN
Wondering what you could roll your rum balls in?
You could use cocoa, confectioners' sugar, crushed nuts, sprinkles, coconut, or whatever else strikes your fancy – any of them are delicious.
Remember that you can do a little bit of everything, too! This recipe makes about 20 large rum balls, so I think it's fun to do several of a few different toppings.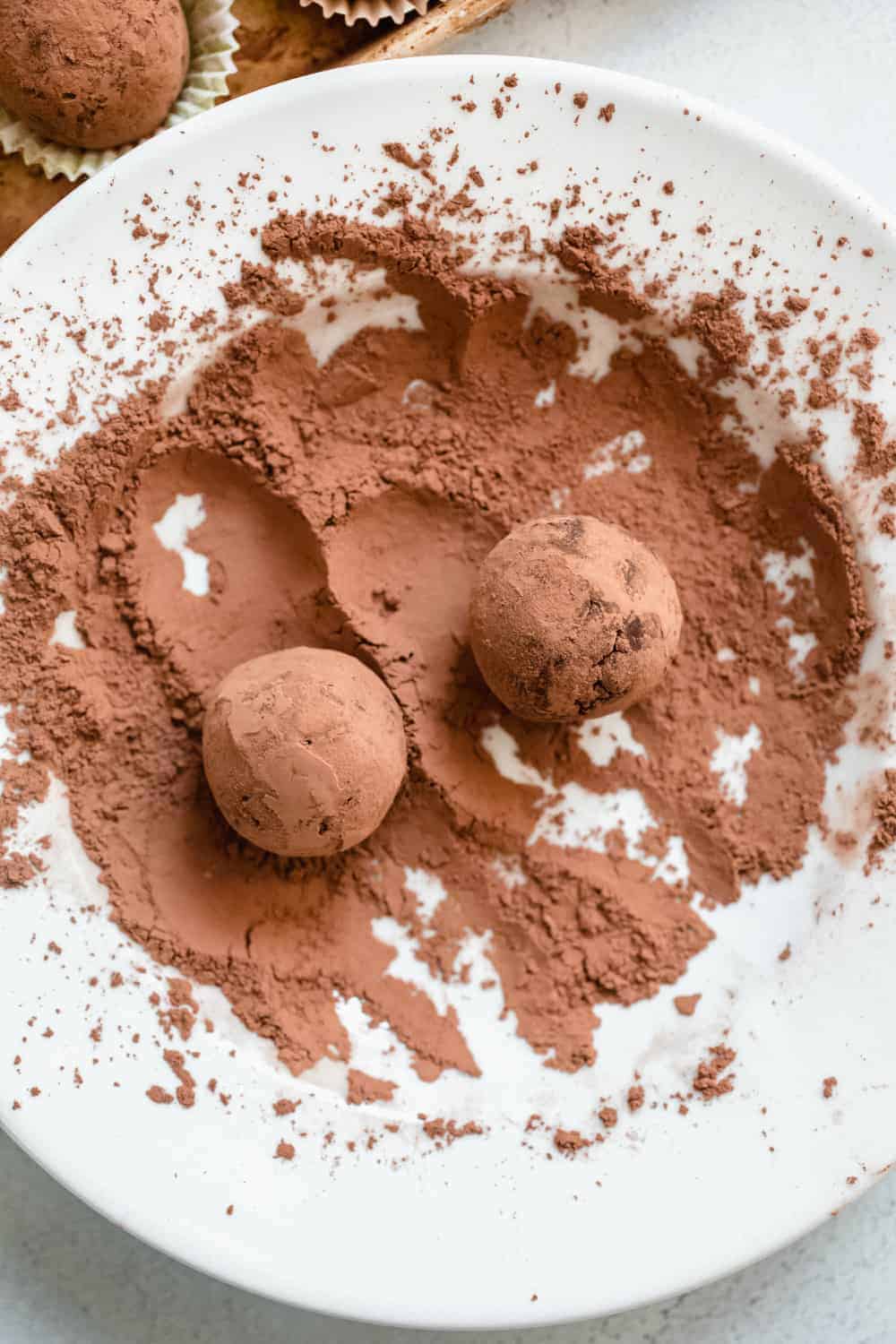 If you roll them in powdered sugar, keep in mind that you may want to re-roll them just before serving, as the powdered sugar tends to absorb a bit while they rest in the refrigerator.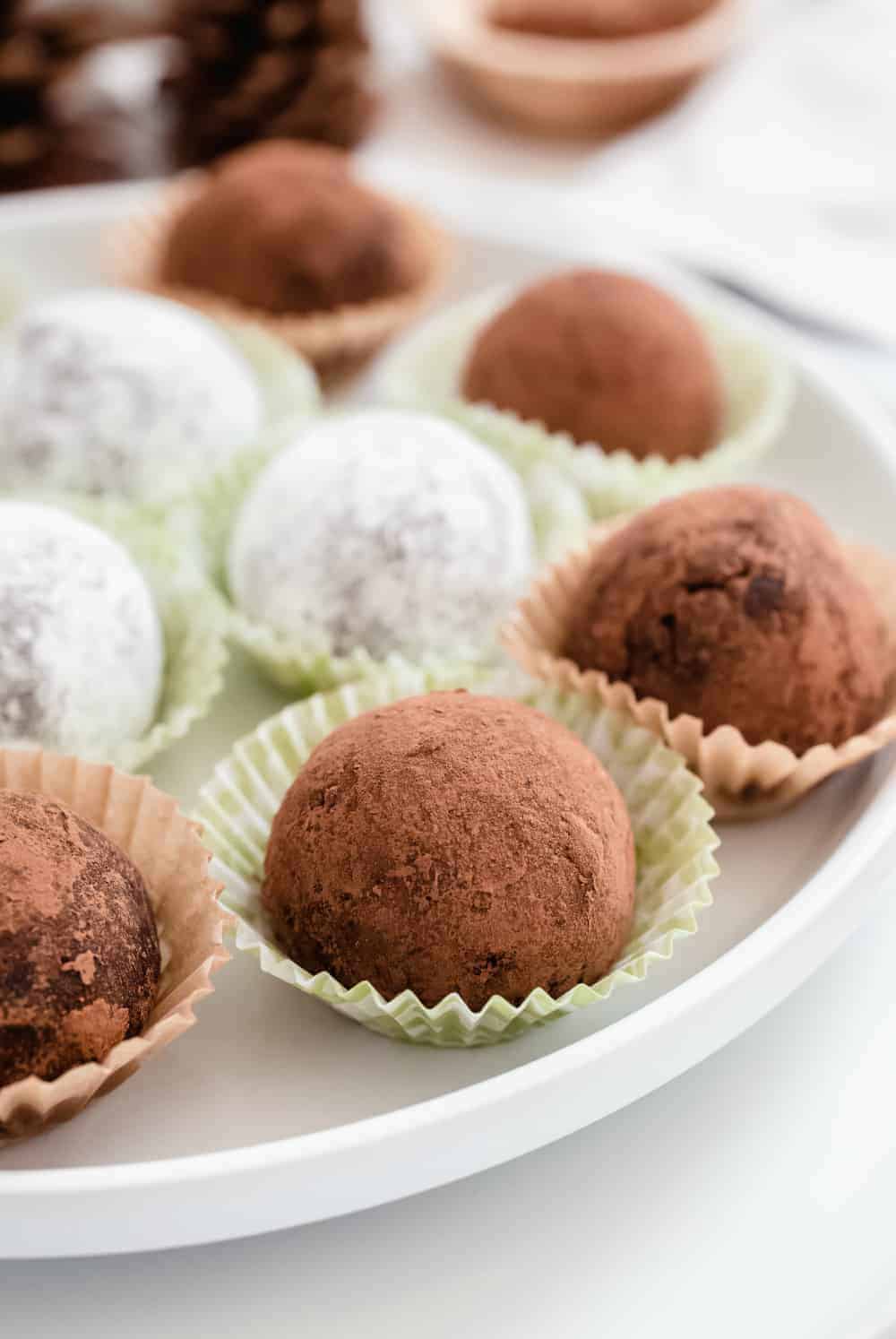 HOW TO STORE RUM BALLS
Here's the best thing about this recipe: They actually taste better when they're made in advance AND they last forever in the refrigerator.
Ok, maybe not forever. But they will last for quite some time!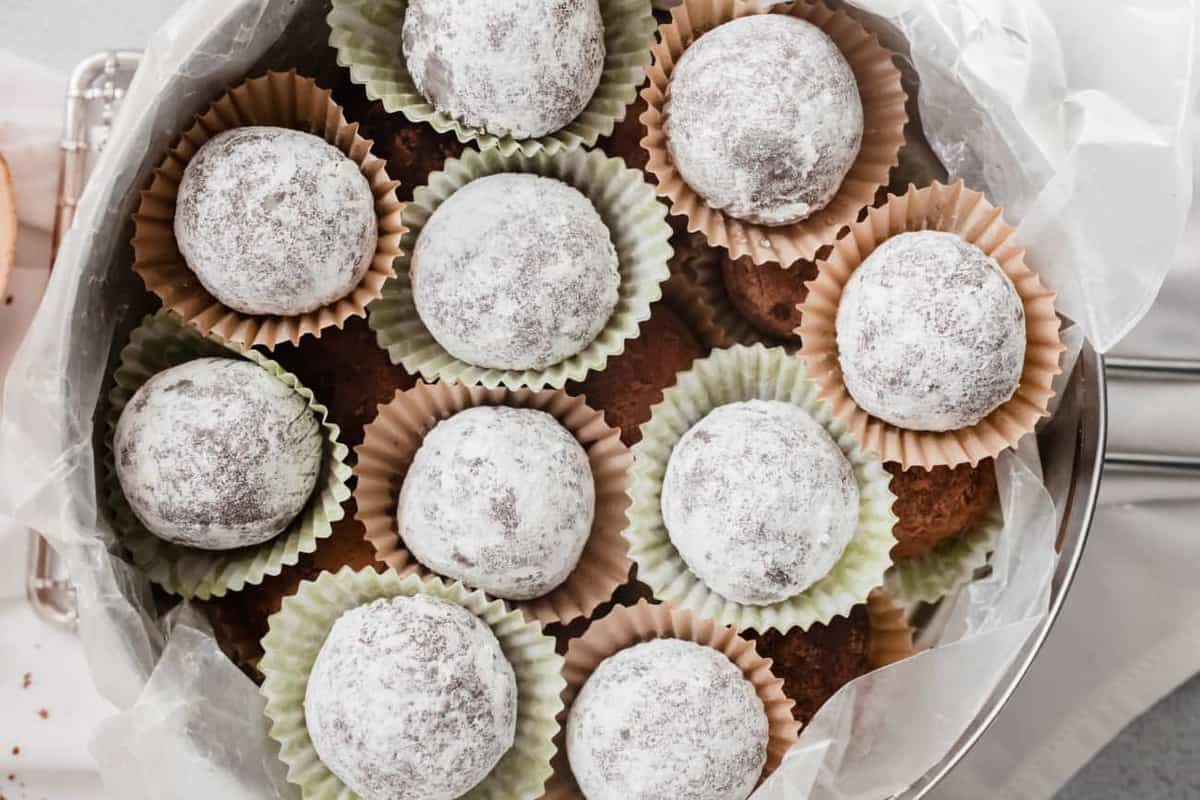 Much like fruitcake cookies, rum balls taste better when they've had a few days to sit and let the flavor develop.
Just pop them into an airtight container and stick them in the fridge for at least 2 days, but you can get away with a couple of weeks.
That's right – you could make these right after Thanksgiving and still serve them at a holiday party. They're the ultimate make-ahead recipe.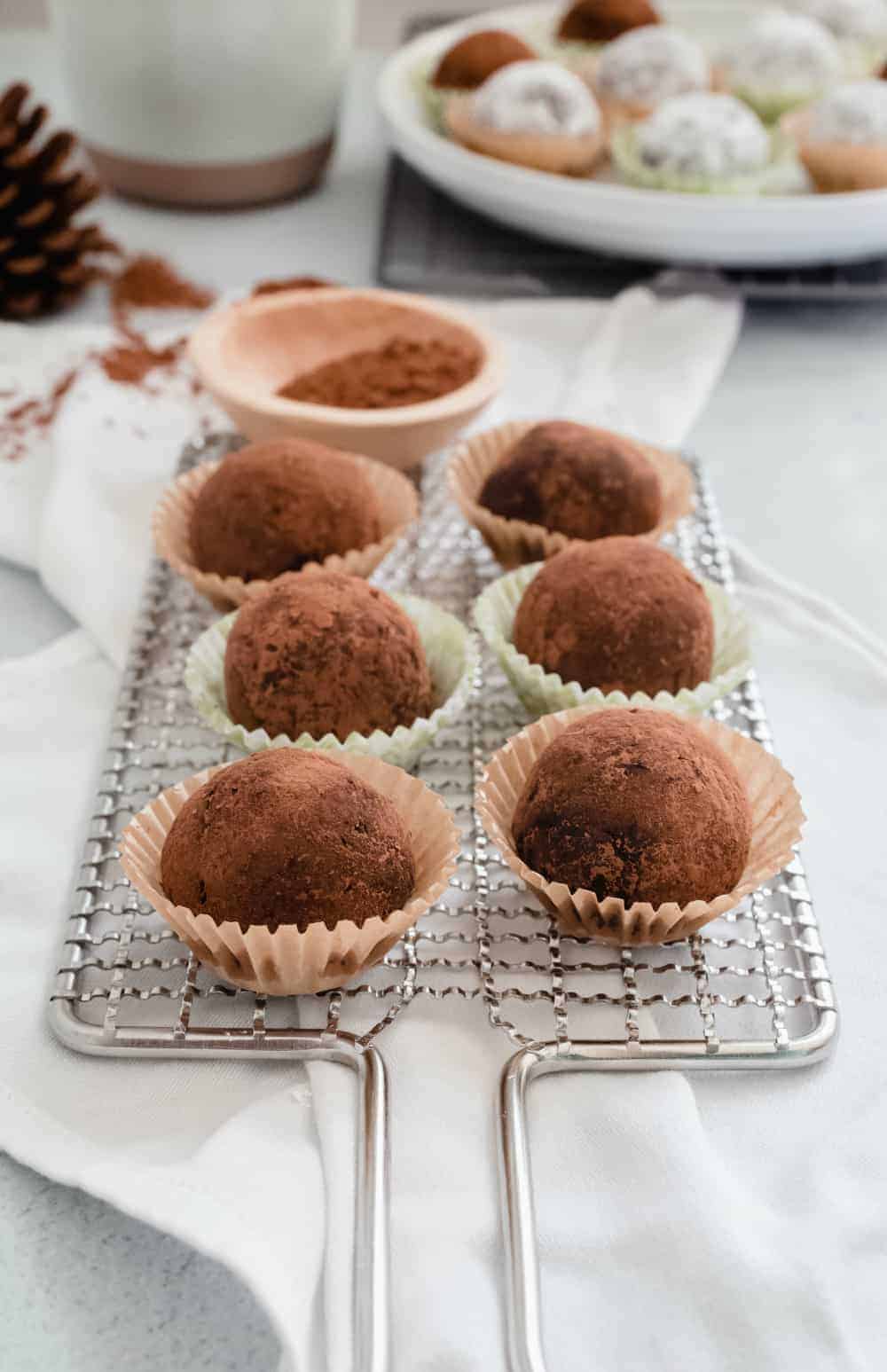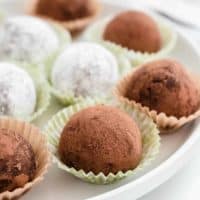 Rum Balls
Rum Balls are a classic holiday treat. Boozy, chocolatey and rich, store these beauties in the refrigerator for several days for an even better flavor!
Ingredients
3 cups crushed vanilla wafers
3/4 cup confectioners' sugar
1/4 cup unsweetened cocoa powder
1 1/2 cups finely chopped pecans
1 teaspoon pure vanilla extract
3 tablespoons light corn syrup
1/2 cup spiced rum
Instructions
In a large bowl, stir together the crushed vanilla wafers, 3/4 cup confectioners' sugar, cocoa, and nuts. Drizzle in vanilla, corn syrup and rum.
Scoop scoop and shape into 1 inch balls or larger. I used about 4 teaspoons of the chocolate mixture per ball which equaled 2 level scoops from a small OXO cookie scoop.
Roll Rum Balls in additional confectioners' sugar, cocoa, sprinkles or whatever strikes your fancy. Store in an airtight container in the refrigerator for several days to develop the flavor.
Notes
- If you chose to roll your Rum Balls in confectioners; sugar, you may need to recoat them before serving.
- I served my Rum Balls in mini cupcake liners that I picked up from Target.
Nutrition Information
Yield

20
Serving Size

1 rum ball
Amount Per Serving
Calories

155
Total Fat

8g
Saturated Fat

1g
Trans Fat

0g
Unsaturated Fat

6g
Cholesterol

0mg
Sodium

50mg
Carbohydrates

17g
Fiber

1g
Sugar

11g
Protein

1g