Say hello to this s'mores twist on a classic vanilla cheesecake! S'mores Cheesecake is creamy, decadent but with all the flavors of the classic campfire treat.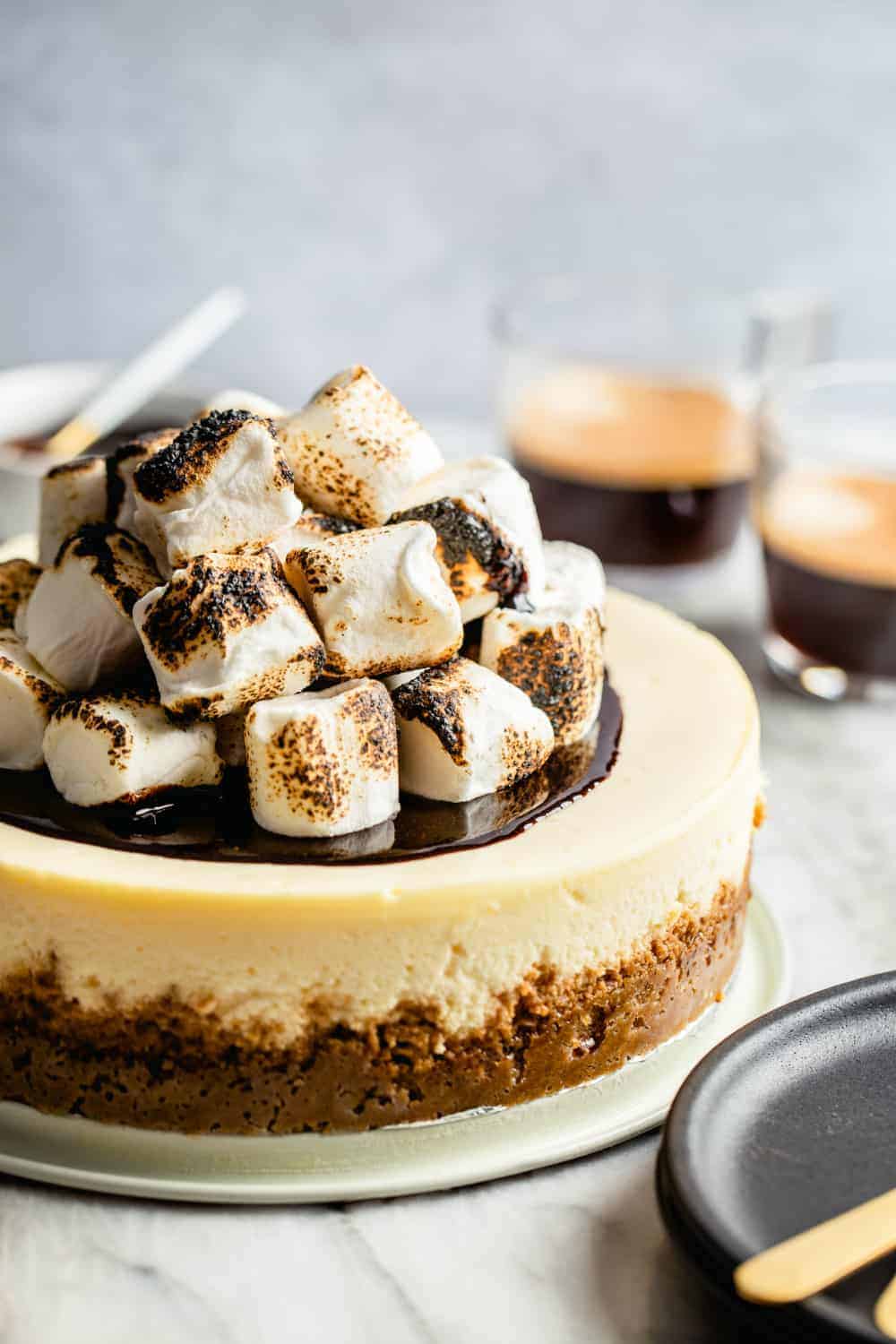 This is a sponsored post on behalf of Campfire® Marshmallows. Thank you for supporting the brands that continue to make My Baking Addiction possible.
When you think of Christmas baking, cheesecake might not be at the top of your list.
It's true, a cookie plate is the obvious choice for a holiday gathering. A lovely, enticing variety of Chai Sugar Cookies, Orange Shortbread Cookies, and even some great no bake cookies are a must have.
But, let's consider a show-stopping S'mores Cheesecake to anchor the entire dessert table – surrounded by cookie platters, of course.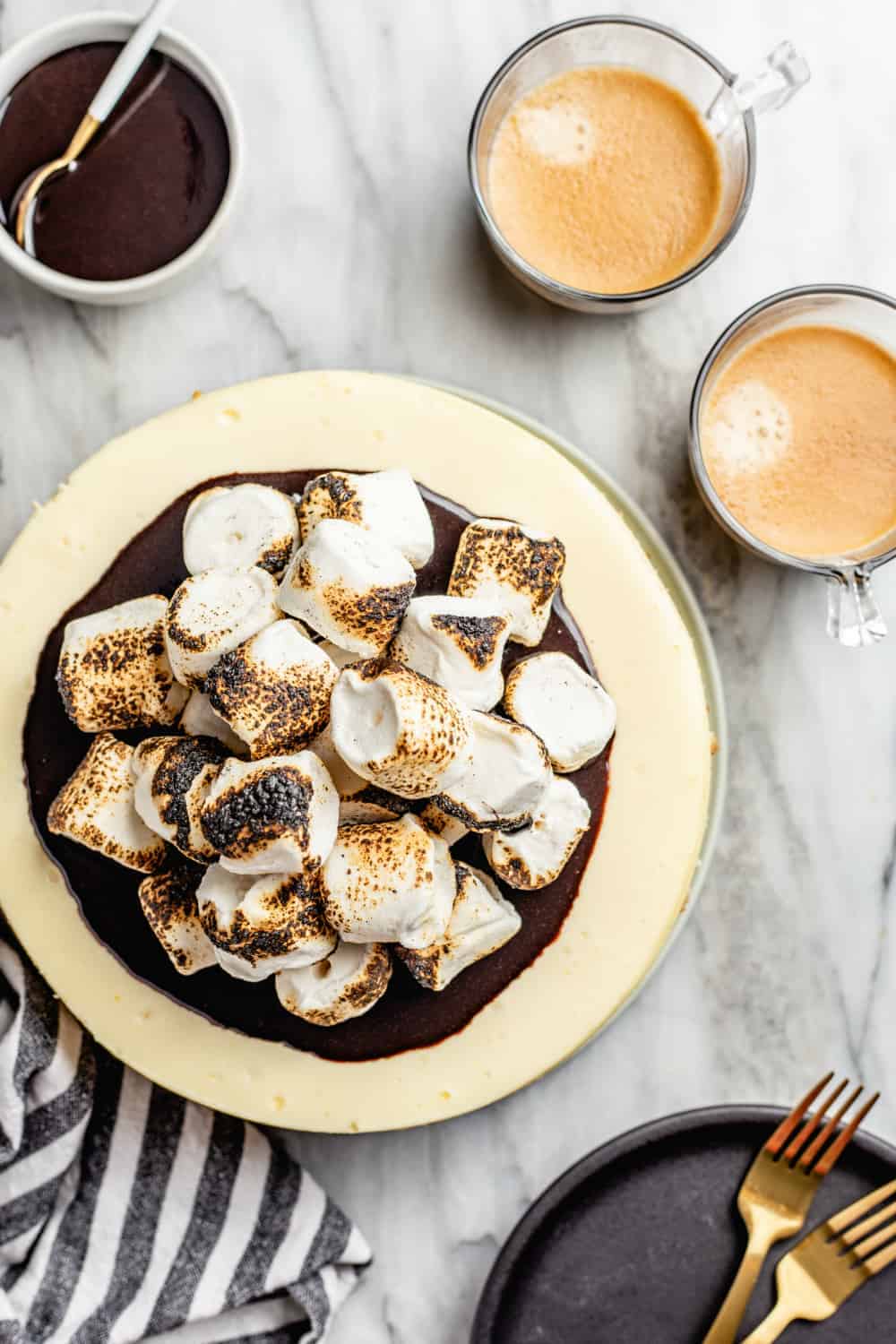 S'MORES CHEESECAKE
It should come as no shock that we love cheesecake.
This S'mores cheesecake takes our classic favorite vanilla cheesecake and adds some extra fluffy sweetness with the melted Campfire® Mini Marshmallows folded into the filling.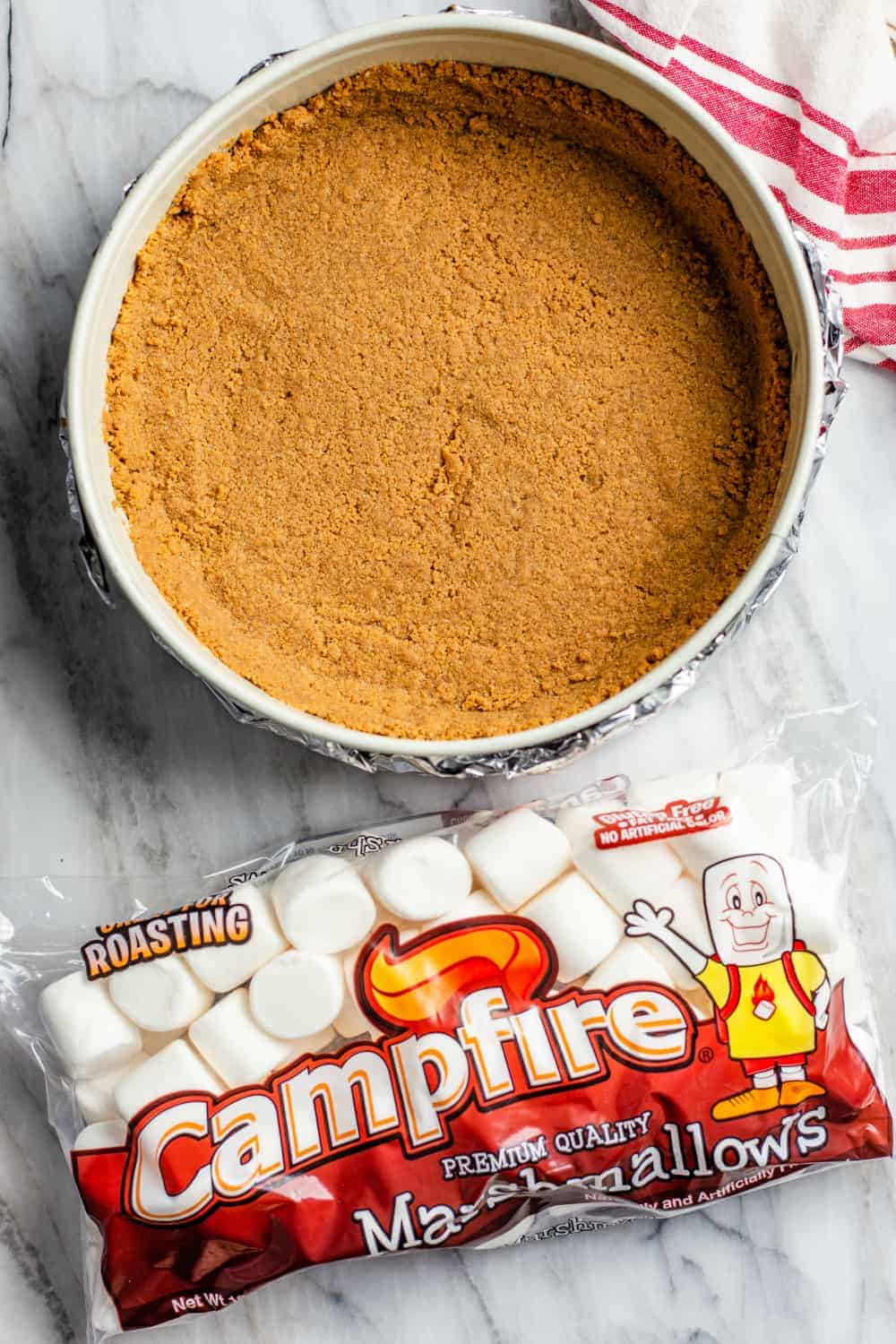 This addition creates an ultra creamy texture that brings to mind summer nights around the campfire, but in this case, you can be cozied up inside wearing your favorite Christmas sweater.
And having some serious face time with this cheesecake.
This year, our family is gathering on Christmas Eve. It's been years since we've actually gathered on Christmas Eve but I couldn't be more excited. There is something incredibly special about the night before Christmas, sharing a meal and exchanging gifts with each other.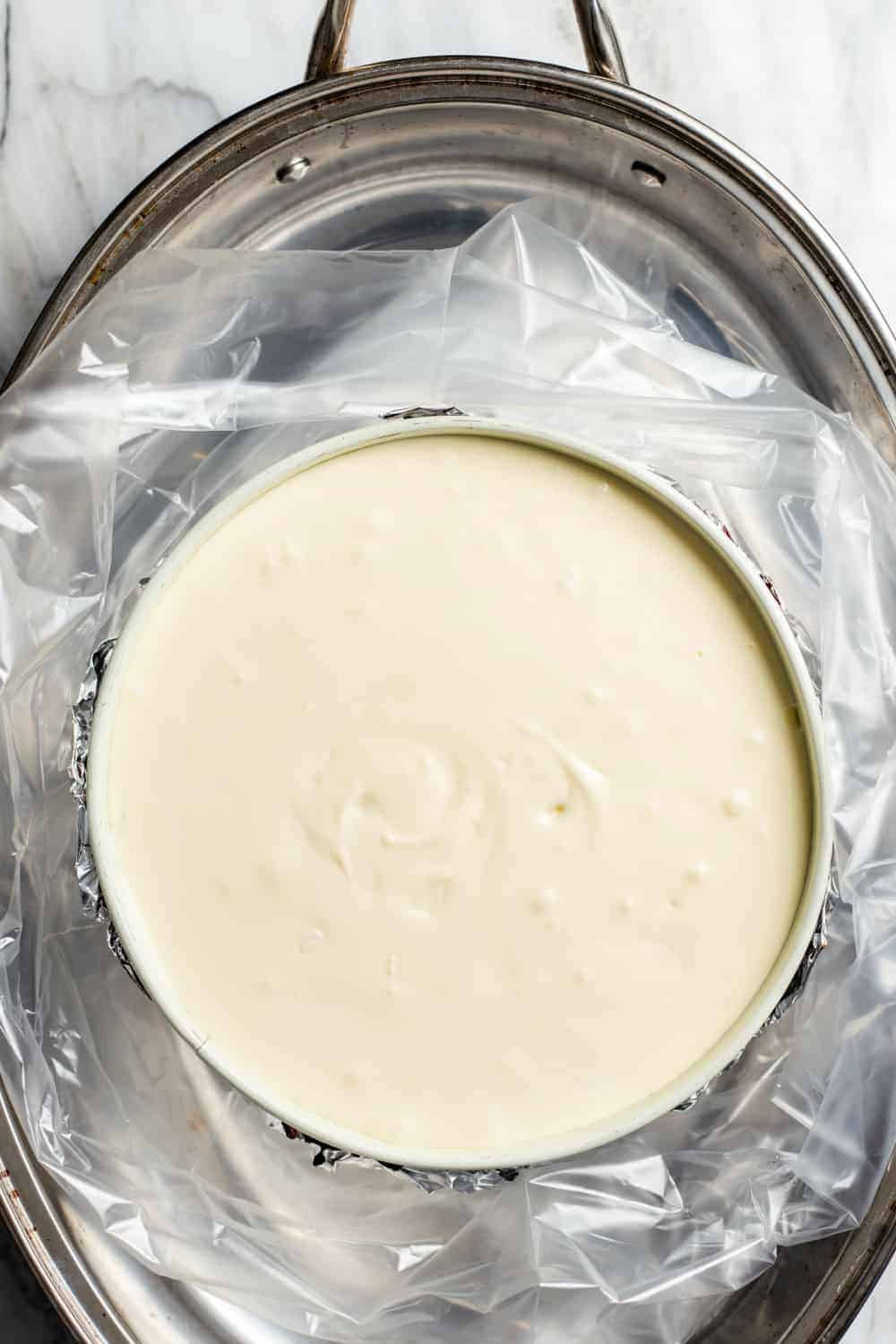 Christmas is not a holiday where we have strongly rooted food traditions. We tend to mix things up, get together on different dates, during different times of the day, and bring whatever we are in the mood for at the moment.
So this year, I will be bringing this incredible S'mores Cheesecake.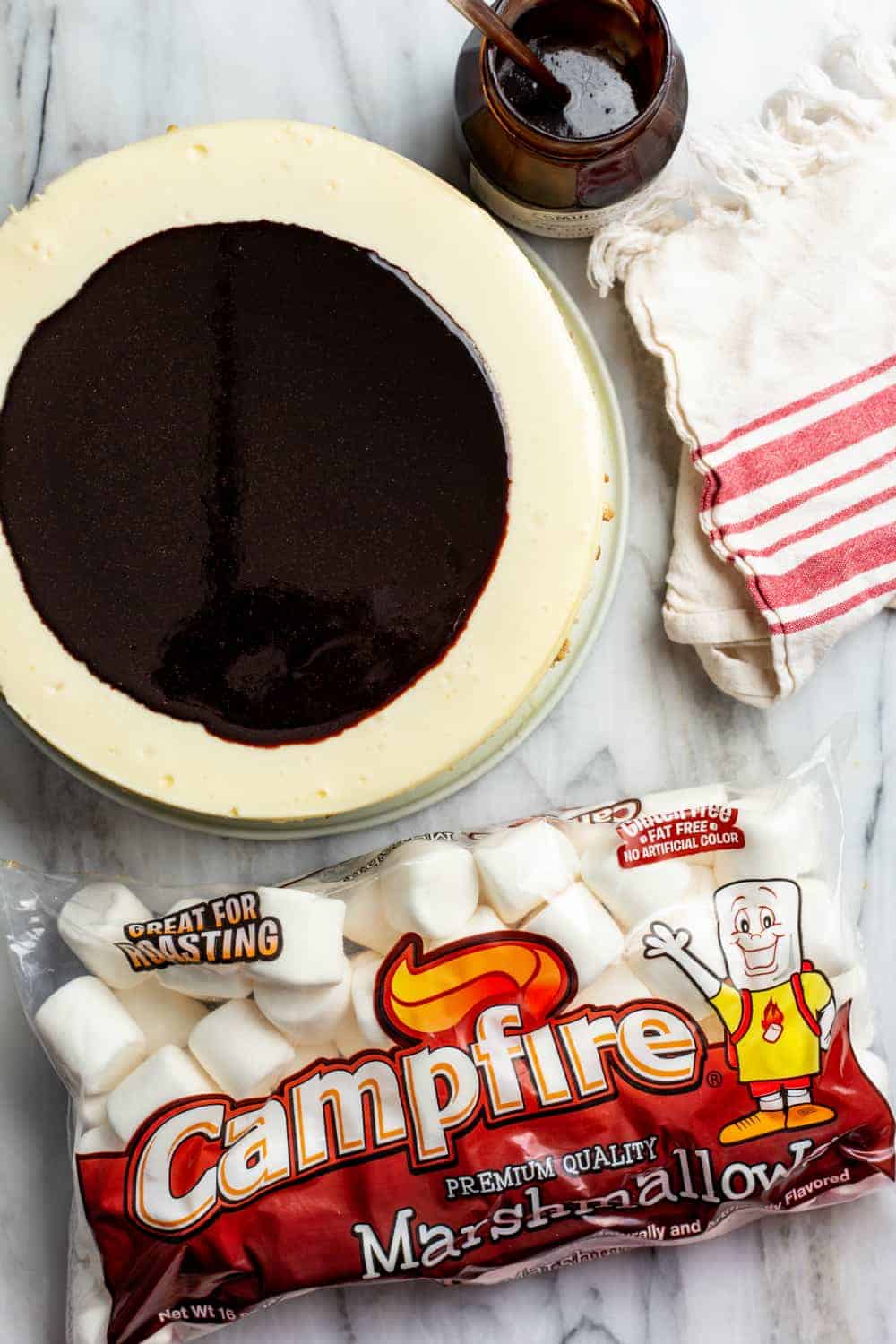 HOW TO MAKE S'MORES CHEESECAKE
If you haven't made a cheesecake, don't be intimidated! The steps are actually quite simple and if followed, you will end up with a perfectly baked, crack-free cheesecake.
The trick to avoiding cracks in the top of your cheesecake is to bake it in a water bath.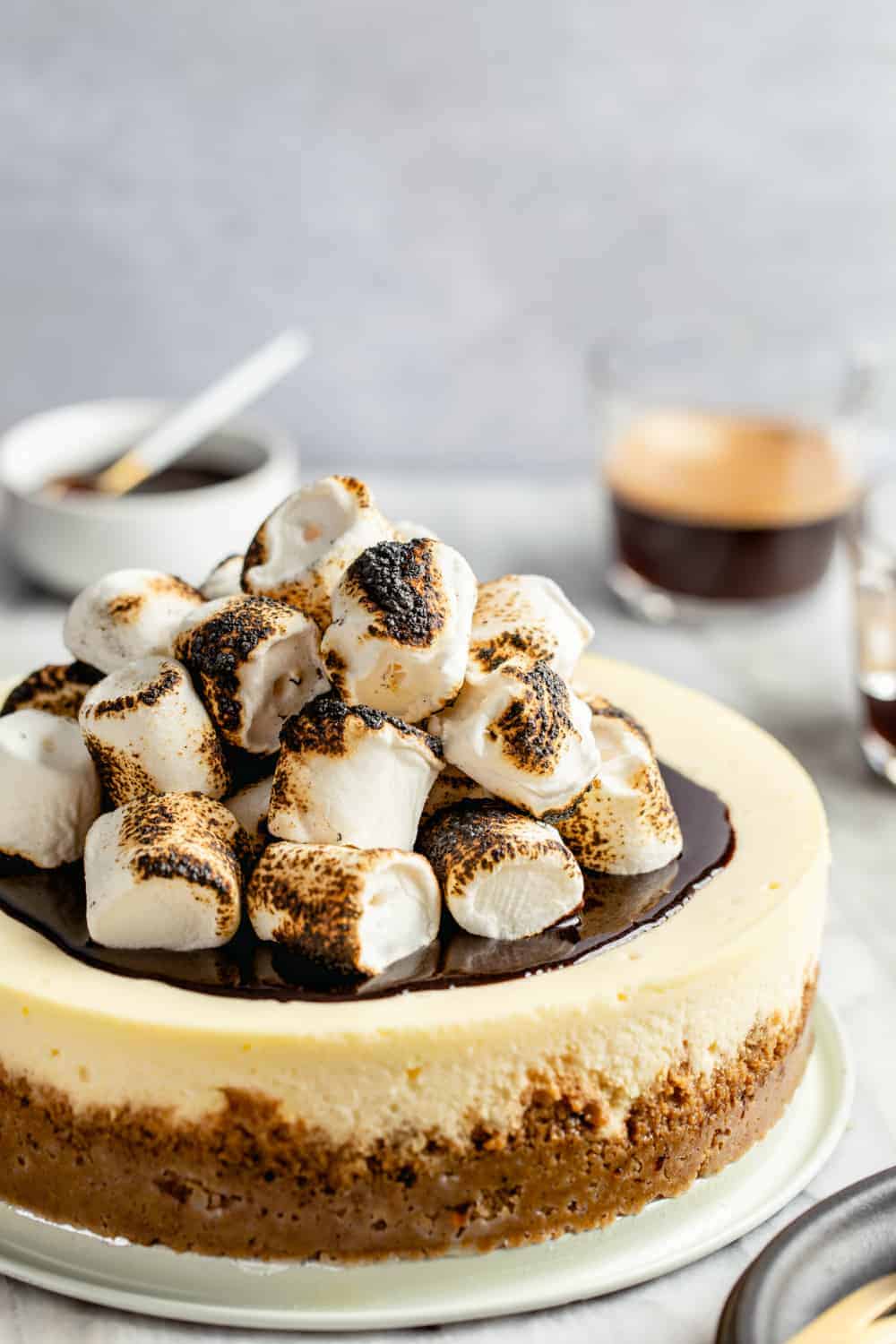 This sounds much more complicated than it is, and all you really need to do is pull out your big turkey roaster (which if you are like me, is still sitting in the kitchen from Thanksgiving, cleaned, but not put away) and pick up some oven bags.
I love the oven bag method because it ensures that no water will leak into your crust.
Start with our classic 9-inch graham cracker crust which provides the graham cracker element to the s'mores cheesecake. Whip up a creamy, marshmallowy filling, bake in a water bath, then top with your favorite hot fudge and a few toasted Campfire® marshmallows on top.
Voila! It's as easy as that.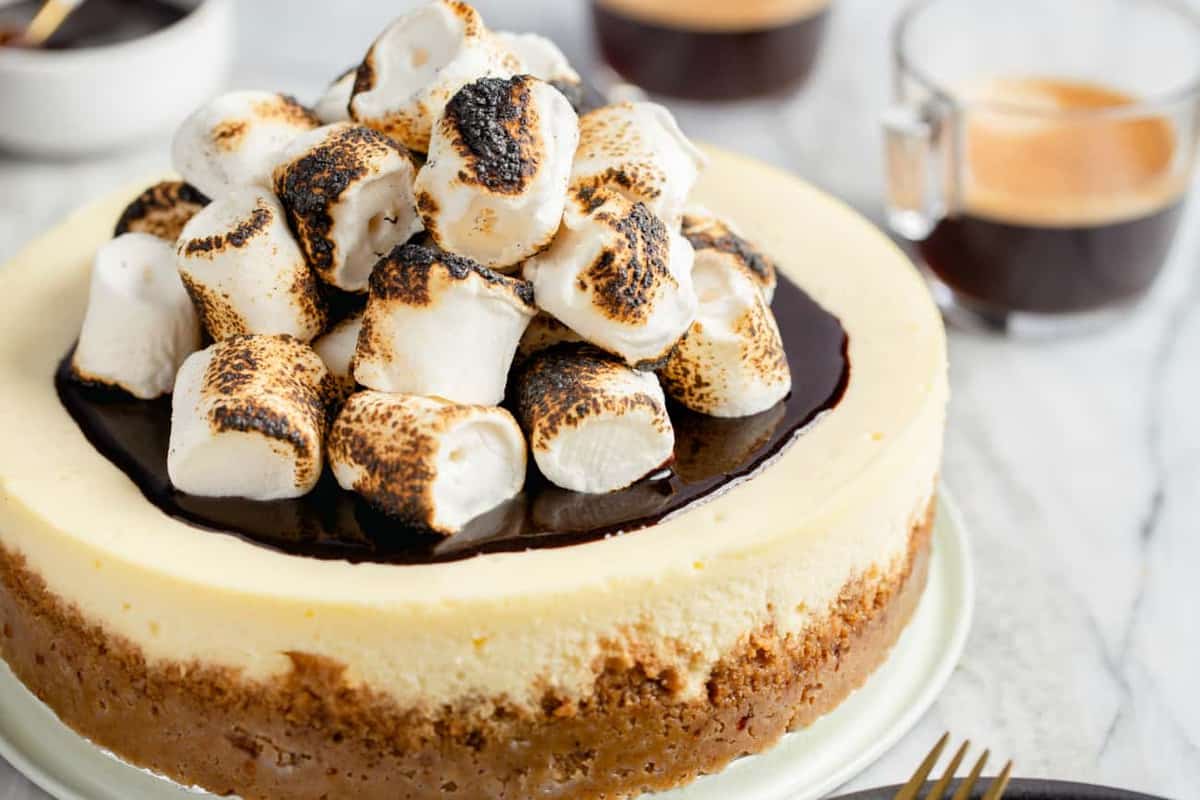 HOW TO TOAST MARSHMALLOWS INDOORS
Wondering how you can toast the marshmallows indoors? Use a skewer and hold them over a gas stove burner.
If you don't have a gas stove, put a few marshmallows on a baking sheet and put them under the broiler. Just be sure to watch them carefully so they don't burn.
Toasted mini marshmallows would make a great topping, too!
So this week, while you are pouring over recipes and making your baking plans, consider the allure of a show-stopping cheesecake that will have all of your family and friends coming back for more.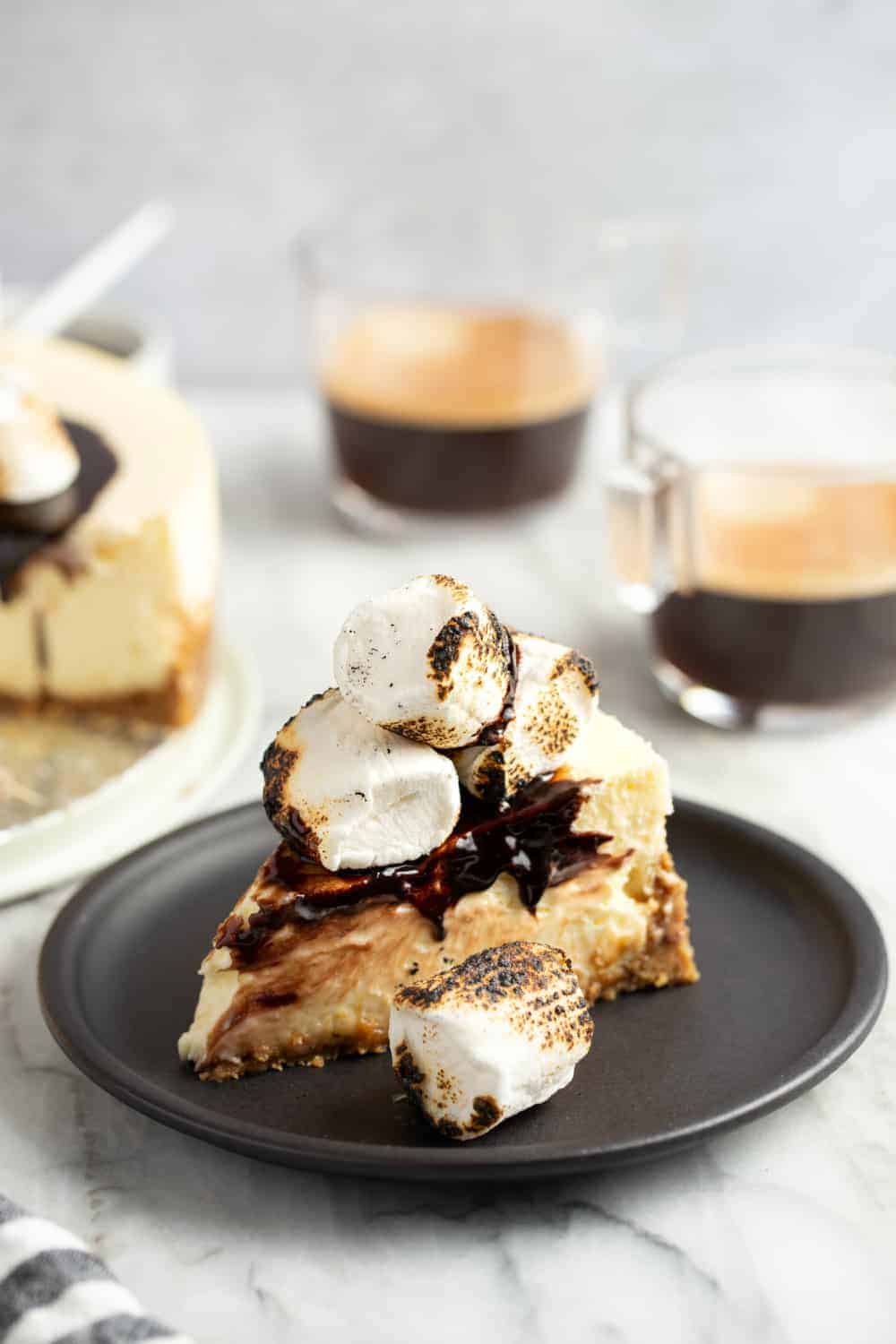 This post was written by Emily of Jelly Toast.