Chocolate Coconut Zucchini Bread is quick, delicious, and the perfect use for garden zucchini. Enjoy a slice with your morning coffee, or serve it up for dessert.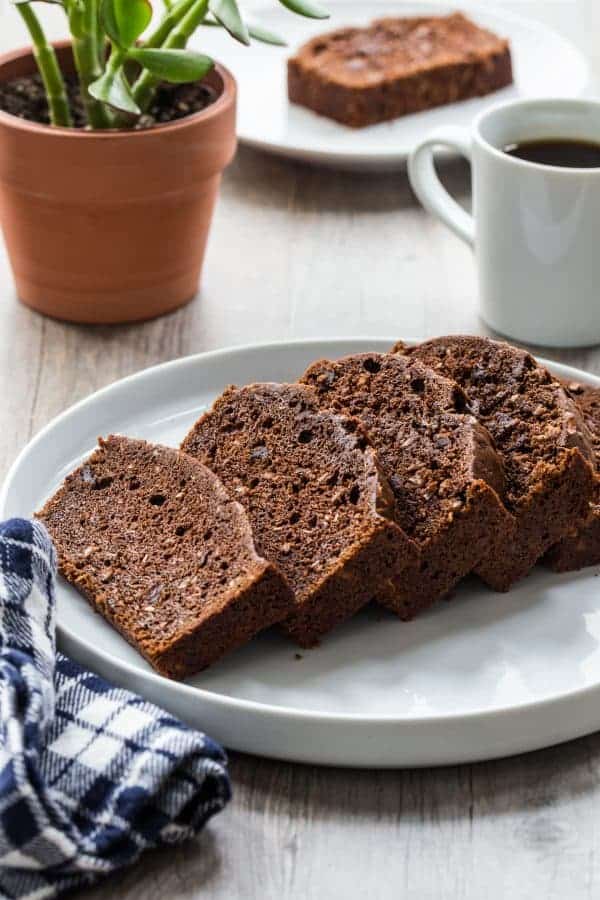 This post is sponsored recipe development on behalf of Crisco®. All opinions are my own. Thank you for continuing to sponsor the brands that make My Baking Addiction possible.
It's official, I'm over gardening. Since this was the first year with landscaping in our new construction home, we went all out in the garden department. We tended to the lawn and our garden beds like a second baby.
Between Eric's obsession with the edger, my calendar notifications for fertilizer, and our combined watering efforts, our front yard looked like something straight out of a landscaping company's brochure. Until it didn't.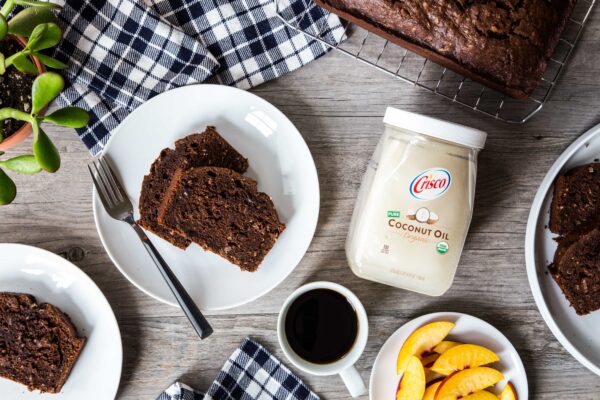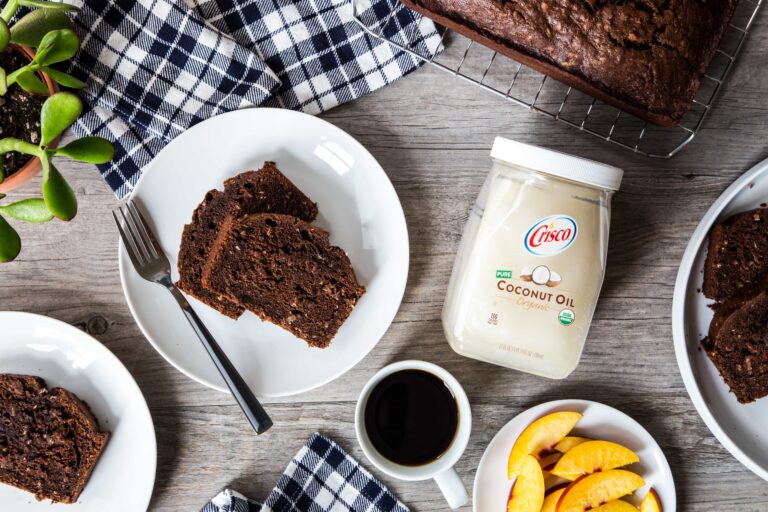 I'm really not trying to toot my own horn, but we were super proud of our yard and were even given an award from a local gardening club. I'm telling you, we weren't messing around. And then it was as though something crept in overnight and terrorized our gorgeous hydrangeas and dahlias.
The huge blue blooms on the hydrangeas quickly withered away and their lovely, bright green leaves turned brown and spotted. Oh, and I forgot to mention the ridiculous amount of tiny mushrooms that seemed to sprout throughout our mulch beds over the course of 8 hours.
I was about as devastated as you could possibly be over plants.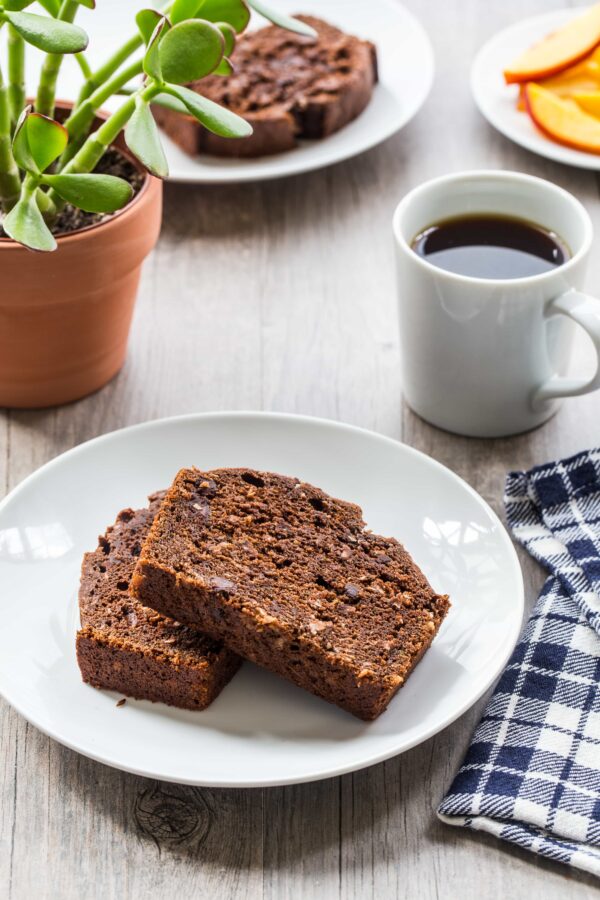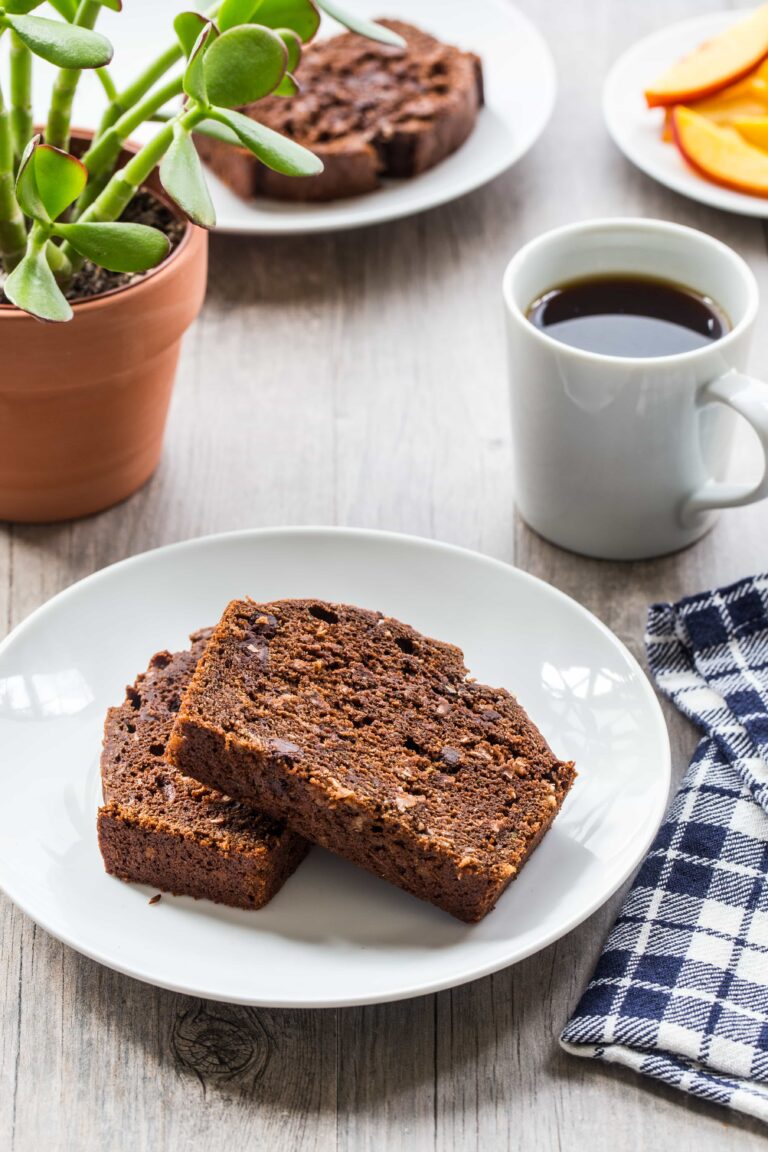 Eric would roll over at 3:00AM to find me on my phone researching cures for diseased hydrangeas and brown dahlias. He figured out the fungi situation, scraped them out and dried up our mulch. Turns out, we were watering too much and some weird insect took out our dahlias like the plague. We're in the process of nursing our hydrangeas back to health, but if I'm being honest, I'm kind of over the whole thing.
I'm toying with the idea of planting mums for Fall, but if they wither away, I might just have a meltdown. Okay, that's a little dramatic, but if you tend a garden, ya feel me.
I'm thinking maybe I should just stick with baking and perhaps find a new hobby like crocheting or something.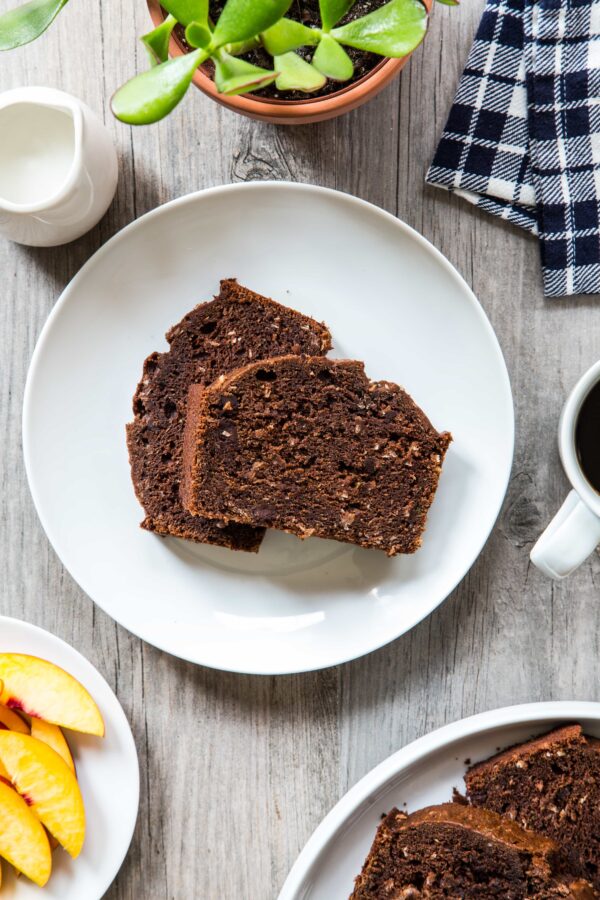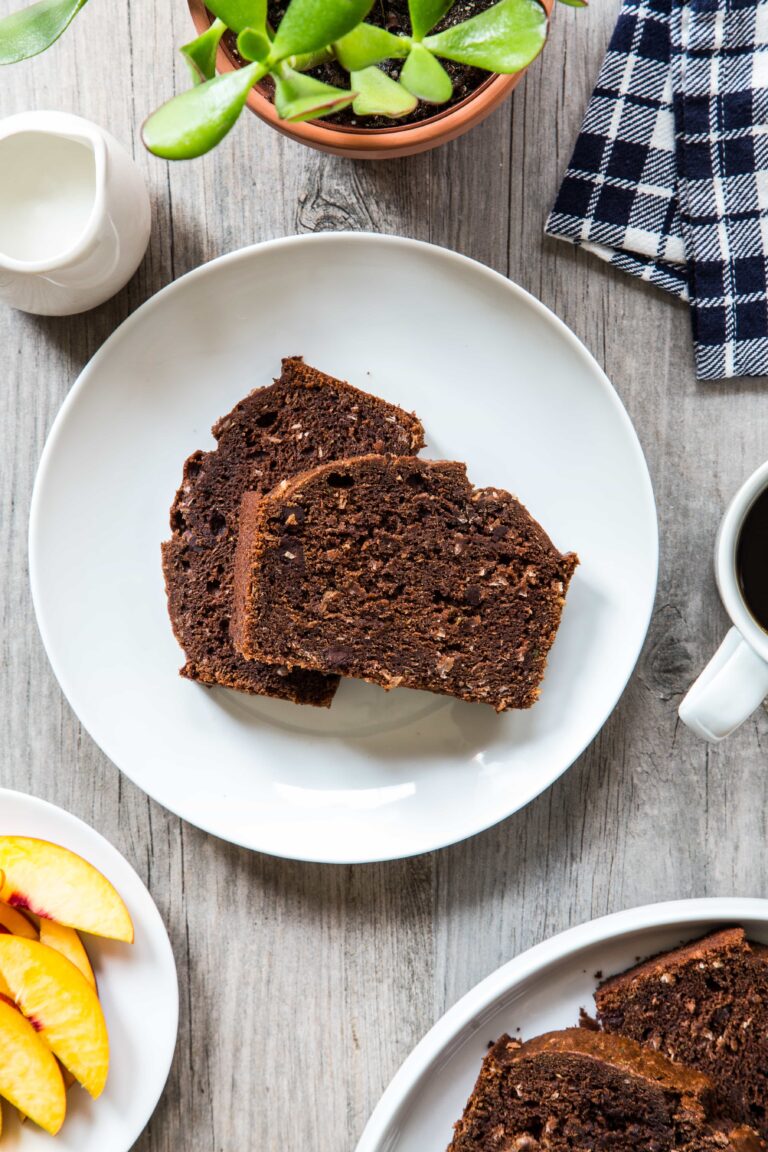 Speaking of baking, this Chocolate Coconut Zucchini Bread is amazing. It's loaded with fresh, shredded zucchini, coconut and chocolate chips.
It's a chocolate-coconut spin on my Nana's recipe for zucchini bread, so it's even a little more special. And it's the perfect way to use up all the zucchini my mom brings over from her garden.
Check out how easy this Chocolate Coconut Zucchini Bread is to make:

I've teamed up with Crisco®, as a Crisco Creator, to help inspire home cooks (just like you) with new recipe ideas and cooking and baking tips using Crisco® products. My Chocolate Coconut Zucchini Bread uses Crisco® Organic Refined Coconut Oil instead of vegetable oil which is what my Nana's recipe called for.
The great thing about Crisco® Organic Refined Coconut Oil that it's an easy substitute in recipes calling for butter, margarine, and other oils, making it one of my go-to pantry staples. It can be used as a 1:1 replacement ratio with other oils and has no coconut aroma or flavor, so it's super versatile and doesn't change the taste of your food. Plus, it's certified USDA Organic and contains no GMOs. You gotta love that!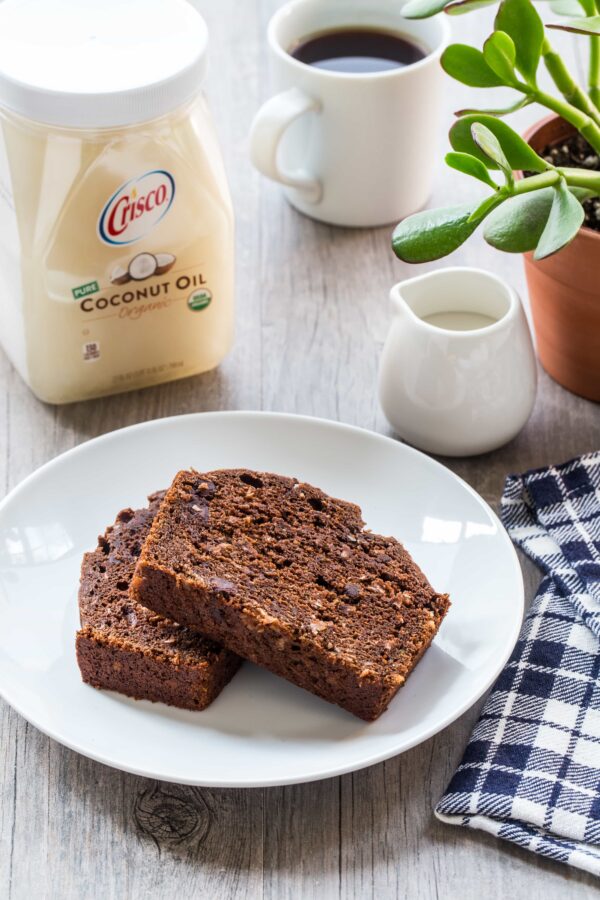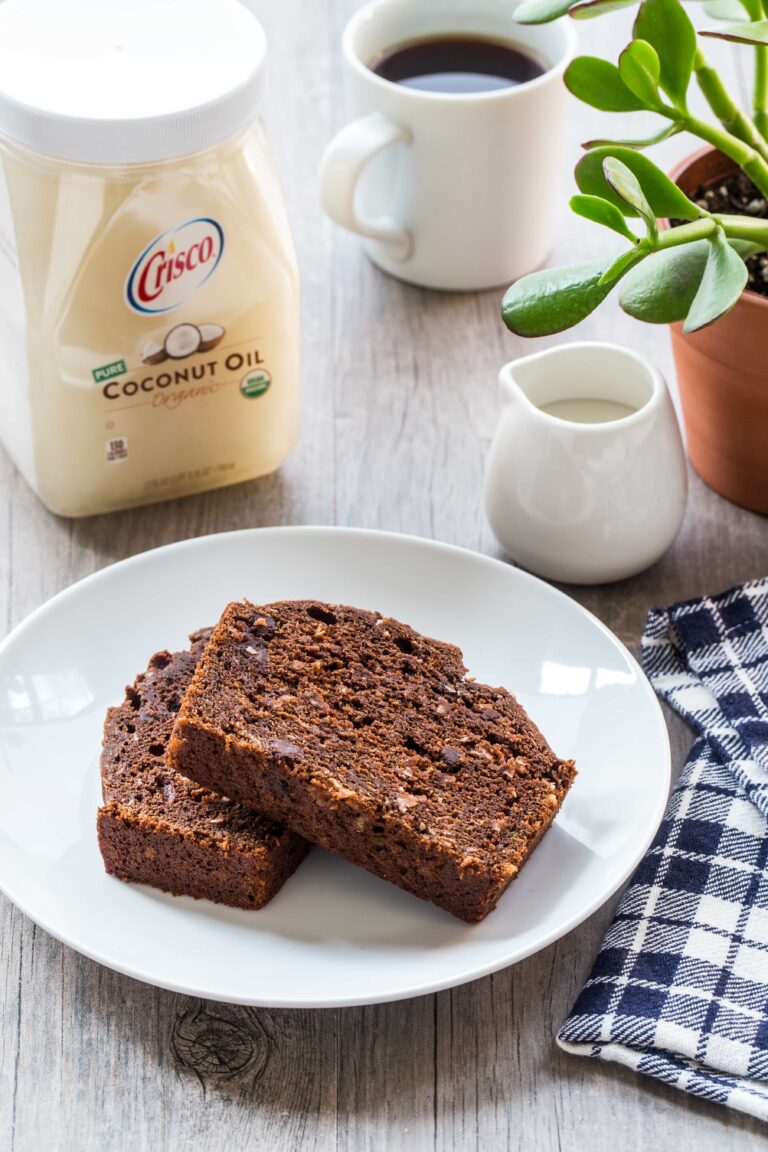 Whether you're faced with a serious chocolate craving, or trying to use up some of mom's garden zucchini, this Chocolate Coconut Zucchini Bread is a must-make! Serve it up for breakfast with a cup of coffee, or for a delicious dessert alongside some fresh fruit.
If you're willing to come over and listen to me whine about my gardening woes, or maybe even offer up some advice, I promise to bake this for you. We can devour it while we figure out why Mother Nature likes to mess with me.
For other great recipe ideas, check out these Apple Hand Pies and these Turtle Cheesecake Cookie Cups. Also, be sure to head over to Crisco.com or search #CriscoCreators on social media to see what my fellow Crisco Creators have been cooking and baking this summer!