Old Fashioned Apple Crisp is a classic for a reason! Sweet and spiced apples topped with a crispy oat crumble topping – every family should have a version of this recipe on hand!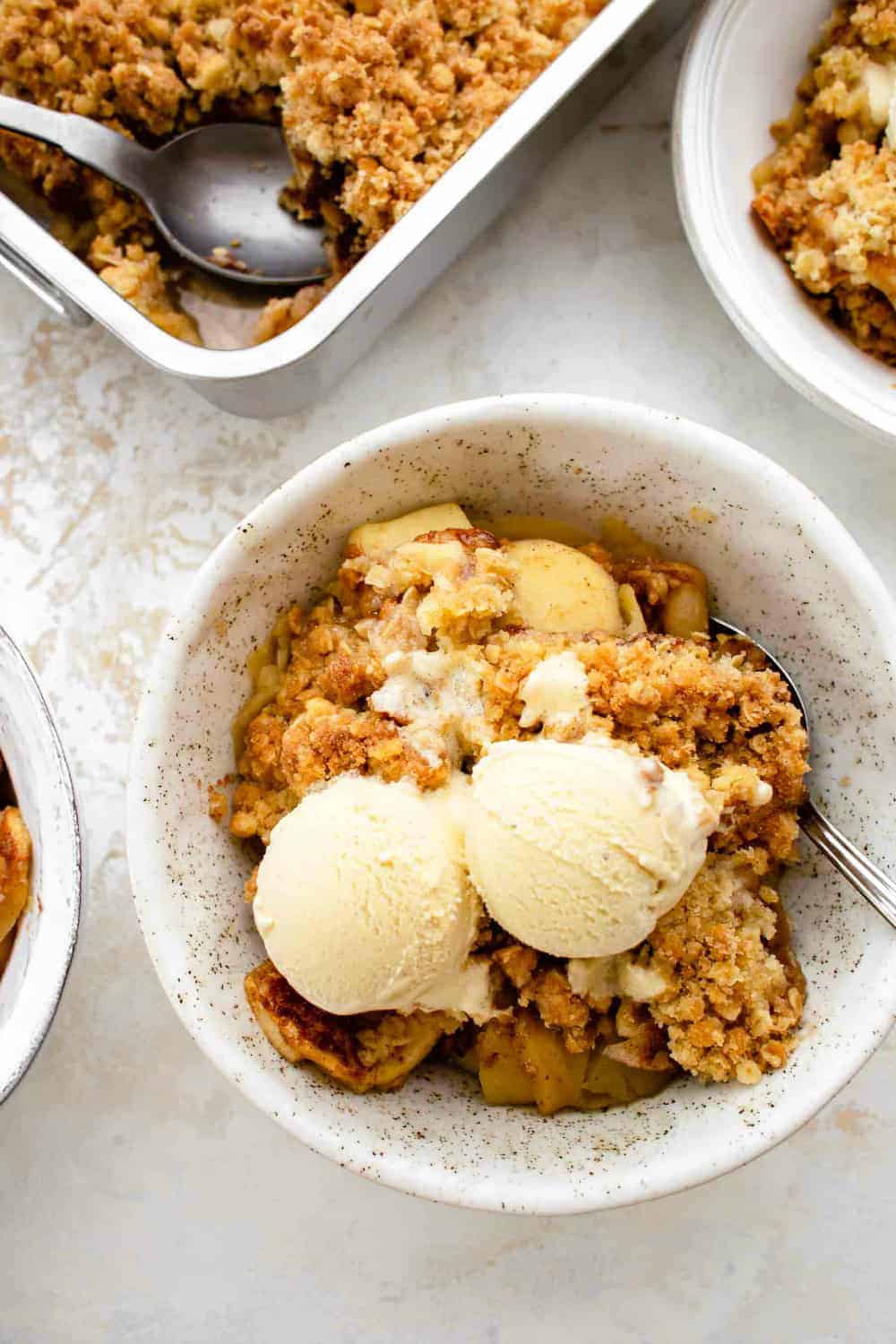 I'm a total creature of habit. I have countless routines that I adhere to every week and breaking those routines is definitely not one of my favorite things.
My routines don't stop with cleaning, laundry, grocery shopping, etc., I also fall into routines with food.
I'm one of those people that can eat the same breakfast and lunch for weeks. And although I have my favorites when it comes to dinners like Chicken Picatta, Instant Pot Pulled Pork, and Zuppa Toscana, I do like to switch up things in that department.
And don't even get me started on seasonal recipes. Fall isn't fall around here until I've made pumpkin roll no less than three times. Pumpkin Crunch Cake and Slow Cooker Apple Butter are also in heavy rotation right along with this Old Fashioned Apple Crisp.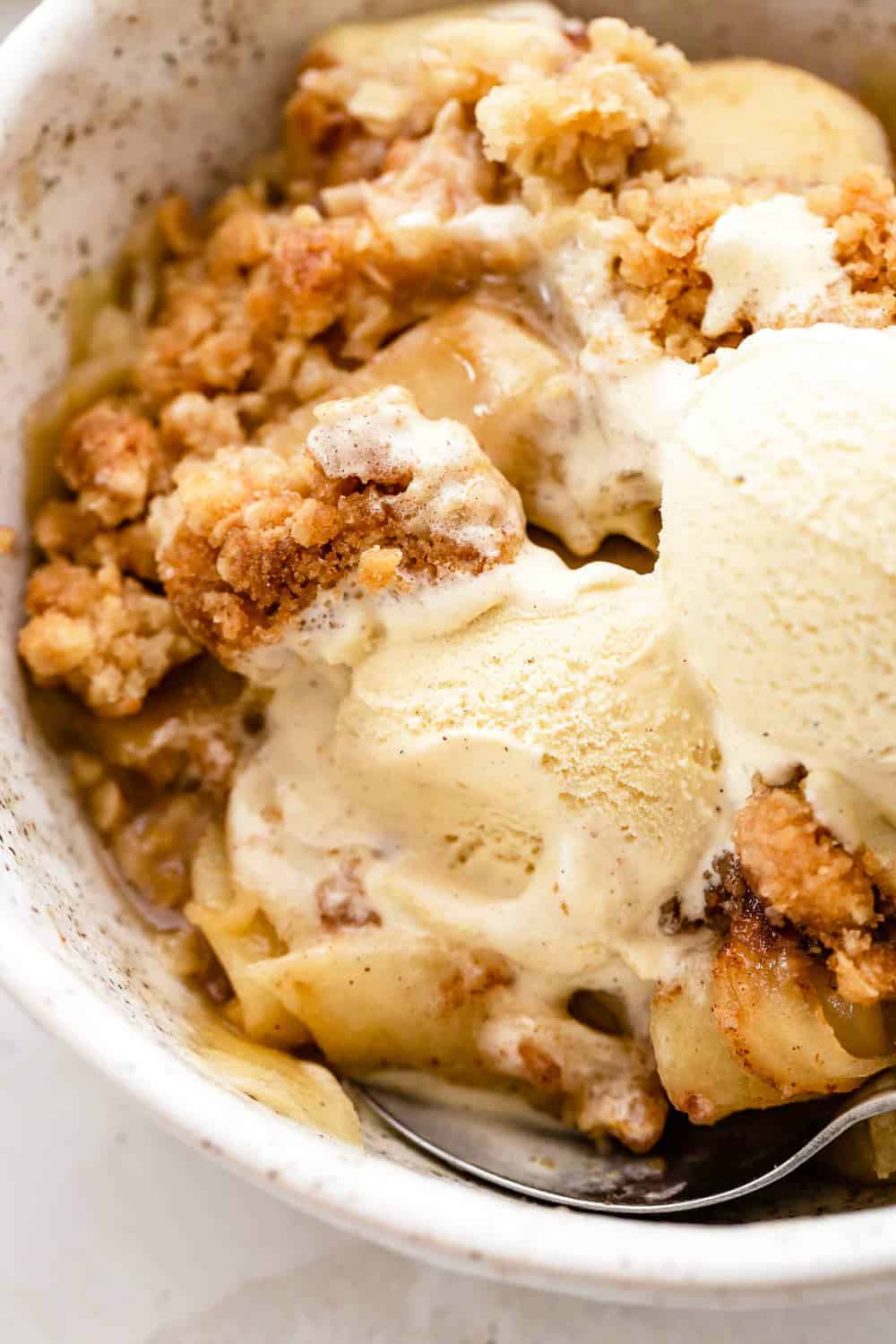 OLD FASHIONED APPLE CRISP
I love a classic recipe.
Recipes like Parker House Rolls, Dominique Ansel's Banana Bread, Vanilla Cheesecake, and Chocolate Cream Pie don't have "out there" flavor combinations or use trendy cooking methods. They're not really earth-shattering in that way.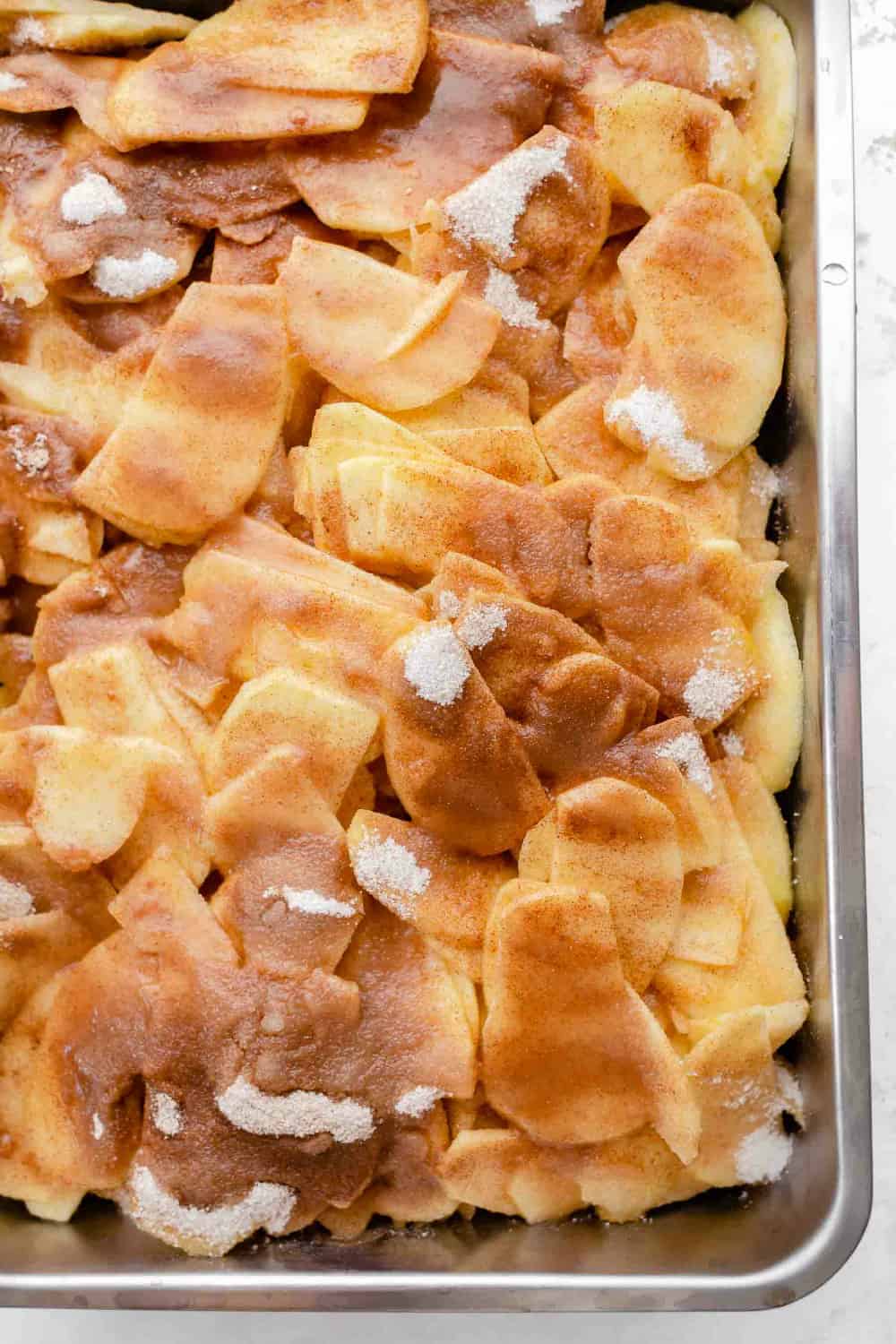 But they are absolutely delicious. They are amazing, solid versions of classic recipes. And that can be pretty hard to beat.
I feel that way about this Old Fashioned Apple Crisp recipe.
I love my Caramel Apple Crisp, but sometimes I just want to make the version that I grew up with.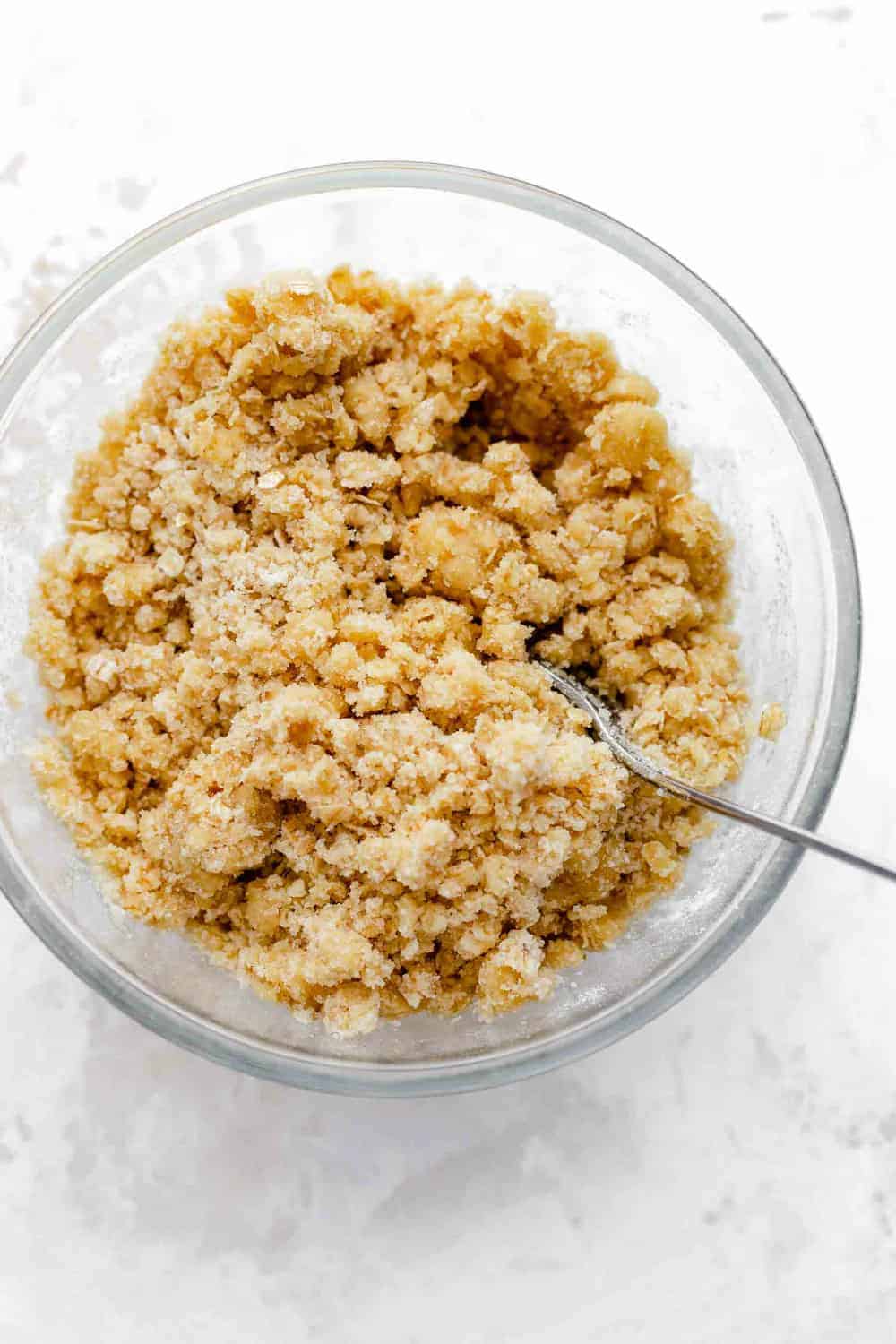 You know the one: apples tossed in sugar and spices and topped with plenty of oat crumble.
Don't skimp on the crumble, you guys. Everyone knows it's the best part of an apple crisp!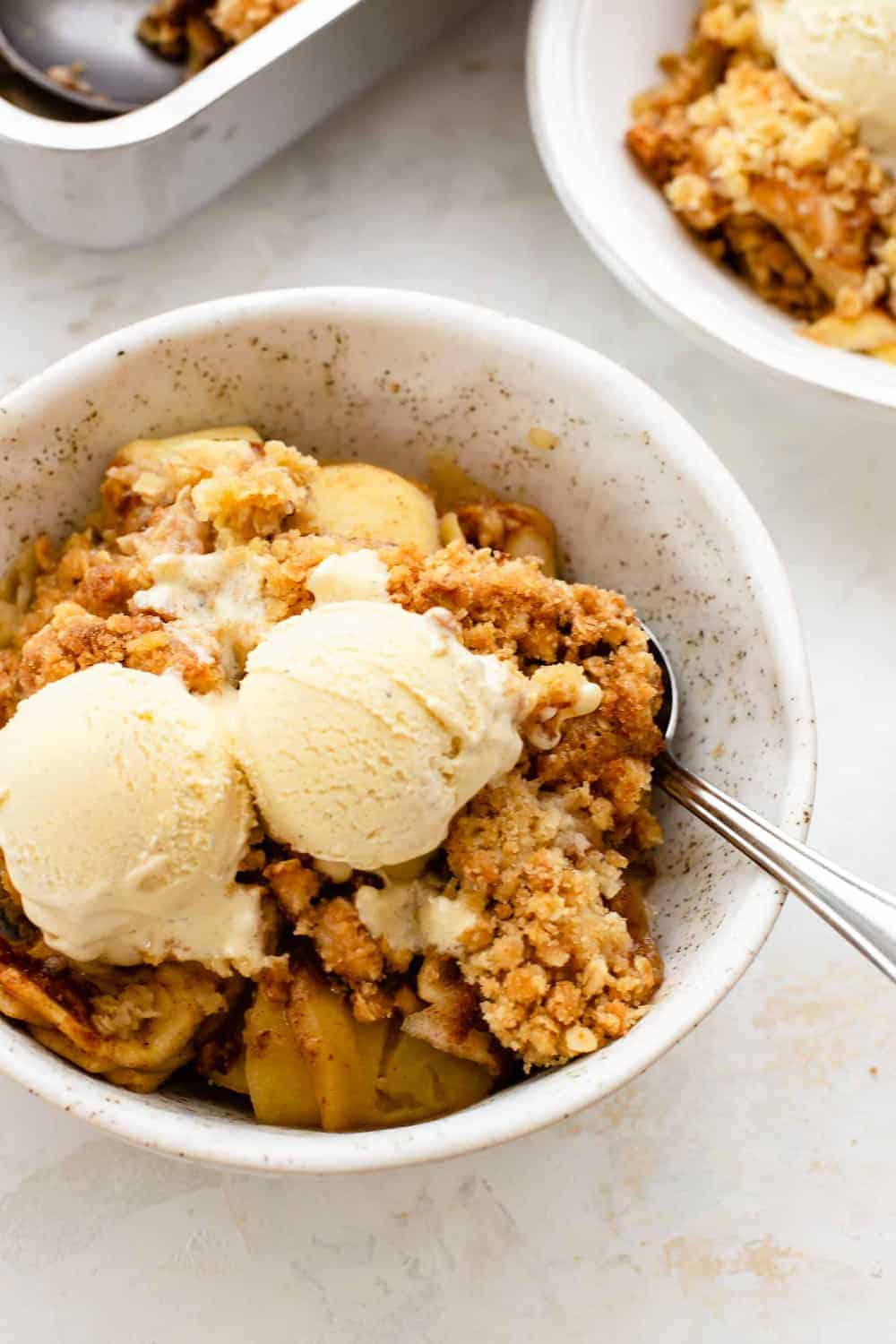 This is the kind of recipe that I pull out when my sweet Elle wants to bake with me. Sure, I have hundreds of recipes on this site that we enjoy, but when we bake together just for fun, we somehow land on the classics.
Then we enjoy this Apple Crisp served up with vanilla ice cream together as a family. Those are the kind of childhood memories that I hope my girl carries with her.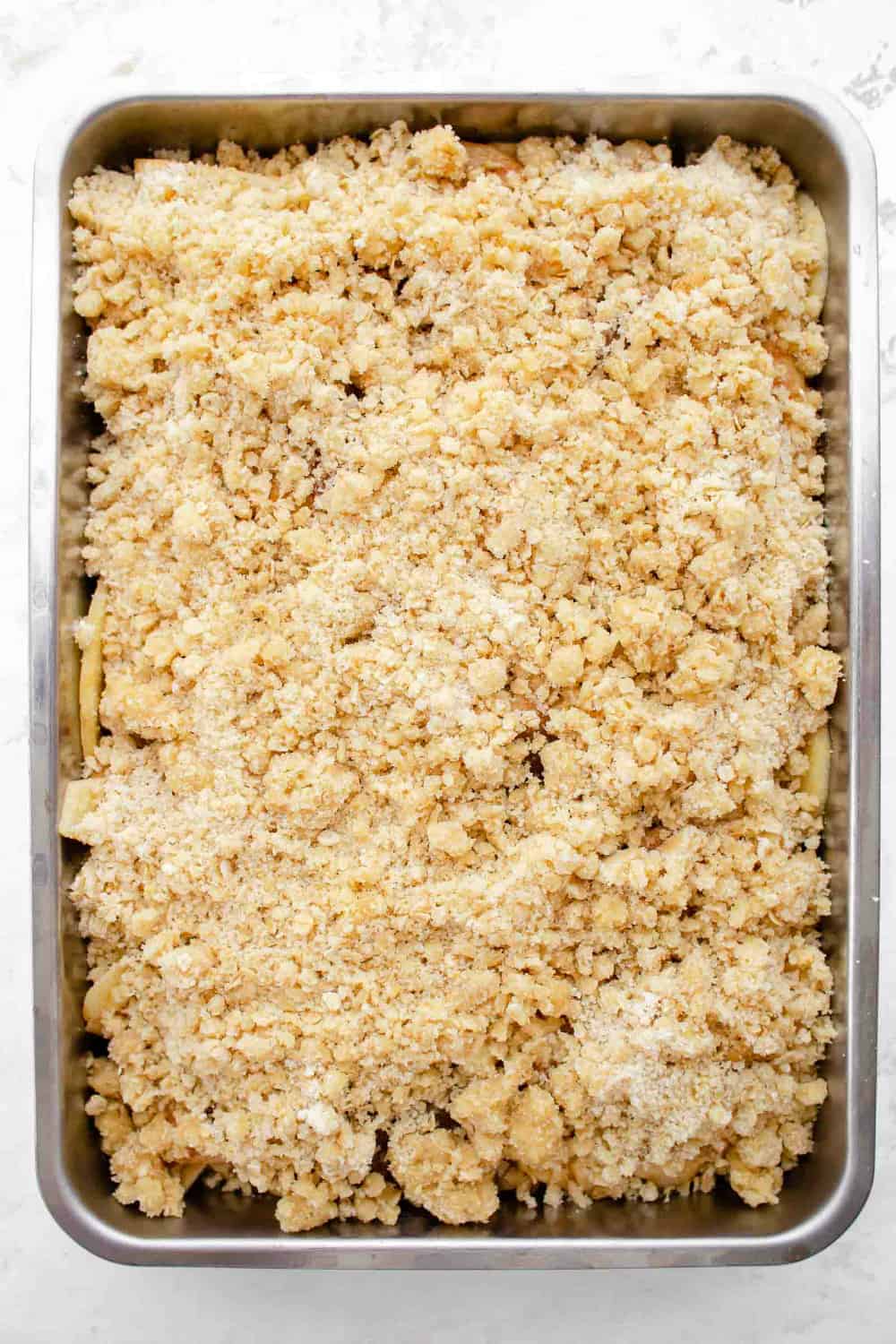 WHAT ARE THE BEST APPLES FOR APPLE CRISP?
Apples that are best for baking aren't always the same apples that you'd want to eat on their own.
Honeycrisp apples are great for both, but they're kind of in the minority there.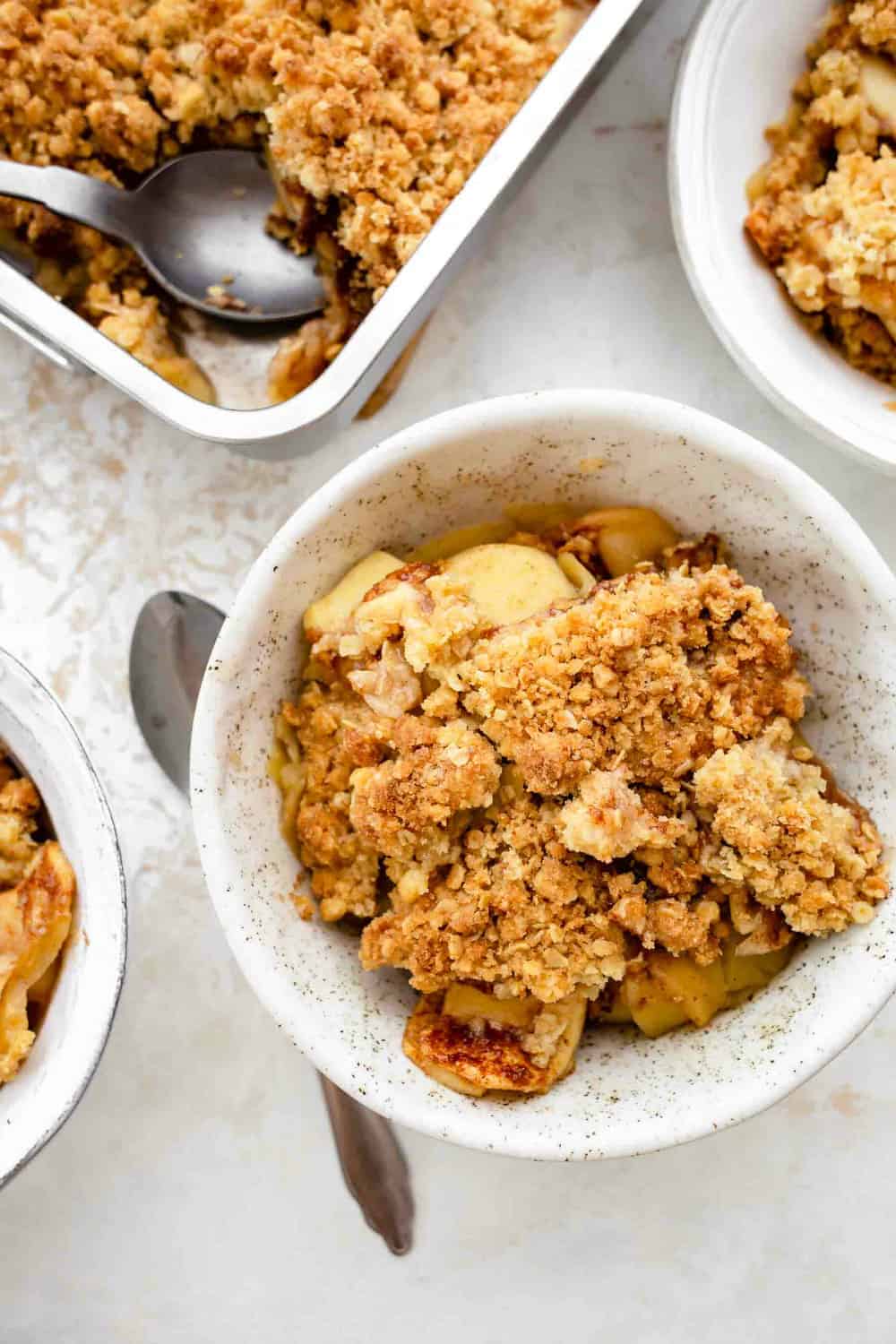 When looking for apples to make apple crisp, you want apples that are tart and super crisp. That way they don't get overwhelmed by the sugar in the crisp or mushy in the oven.
Some of the best apples for apple crisp are:
Granny smith
Honeycrisp
Jonagolds
Cortland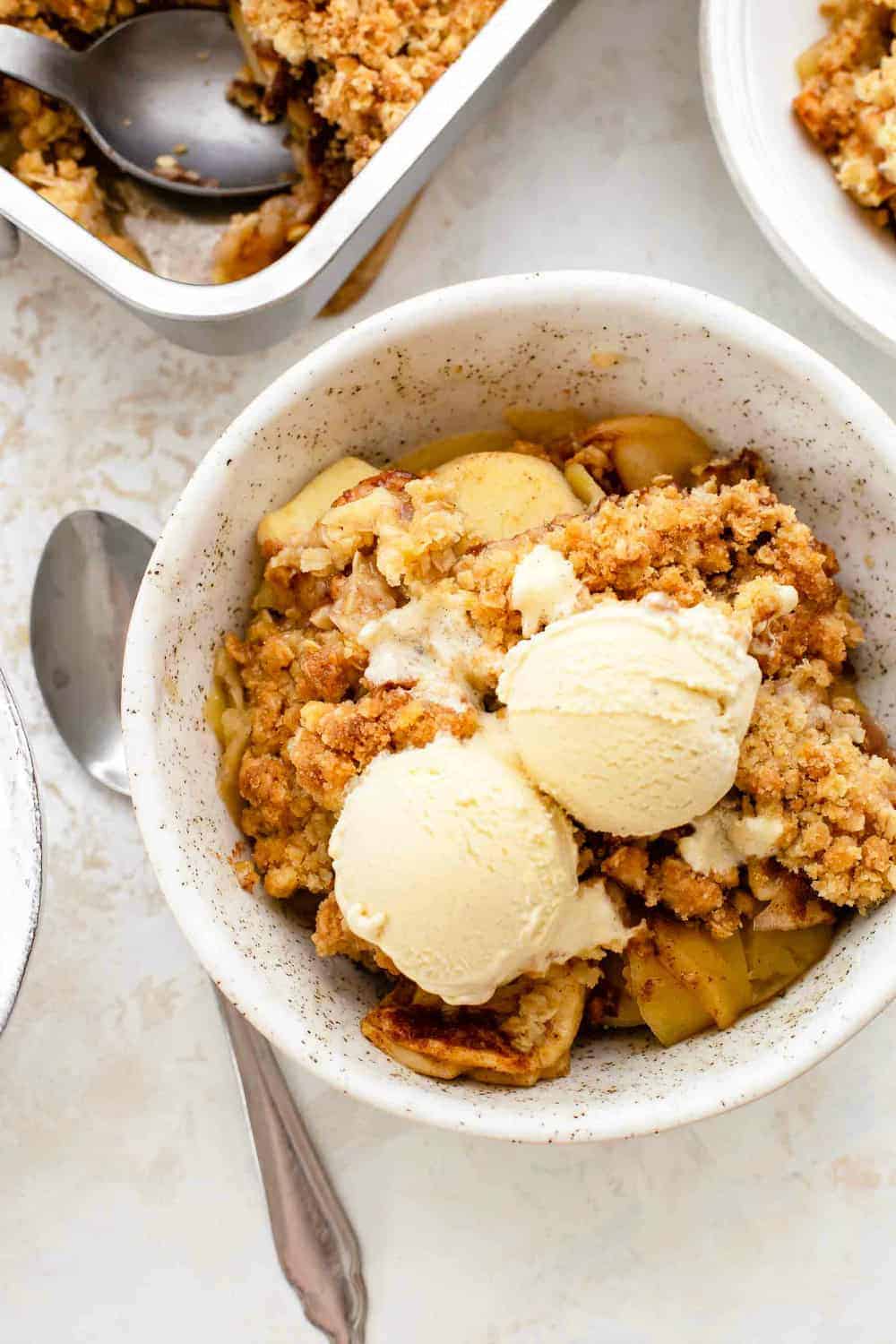 These apples are also great in Apple Pie Bars and Mini Apple Pies.
If you are looking for a great Old Fashioned Apple Crisp recipe to keep in your back pocket, this is the one that you'll want to make again and again every fall.