Are you a lime lover? If so, you will love these Chewy Lime Sugar Cookies! Sweet and soft, with the perfect amount of chew and fresh lime flavor.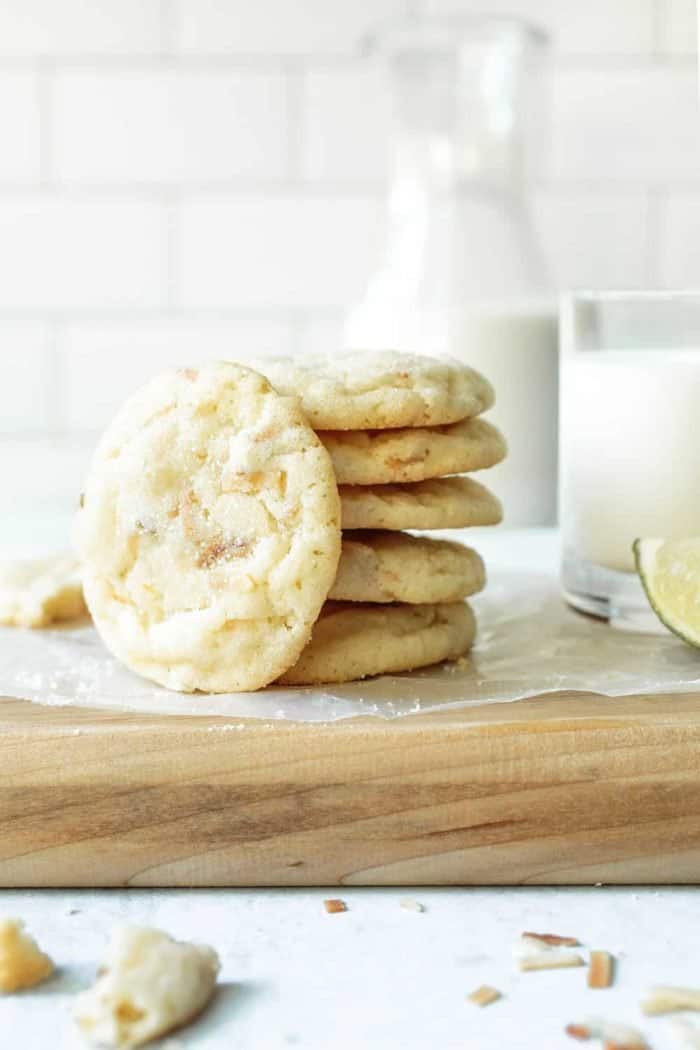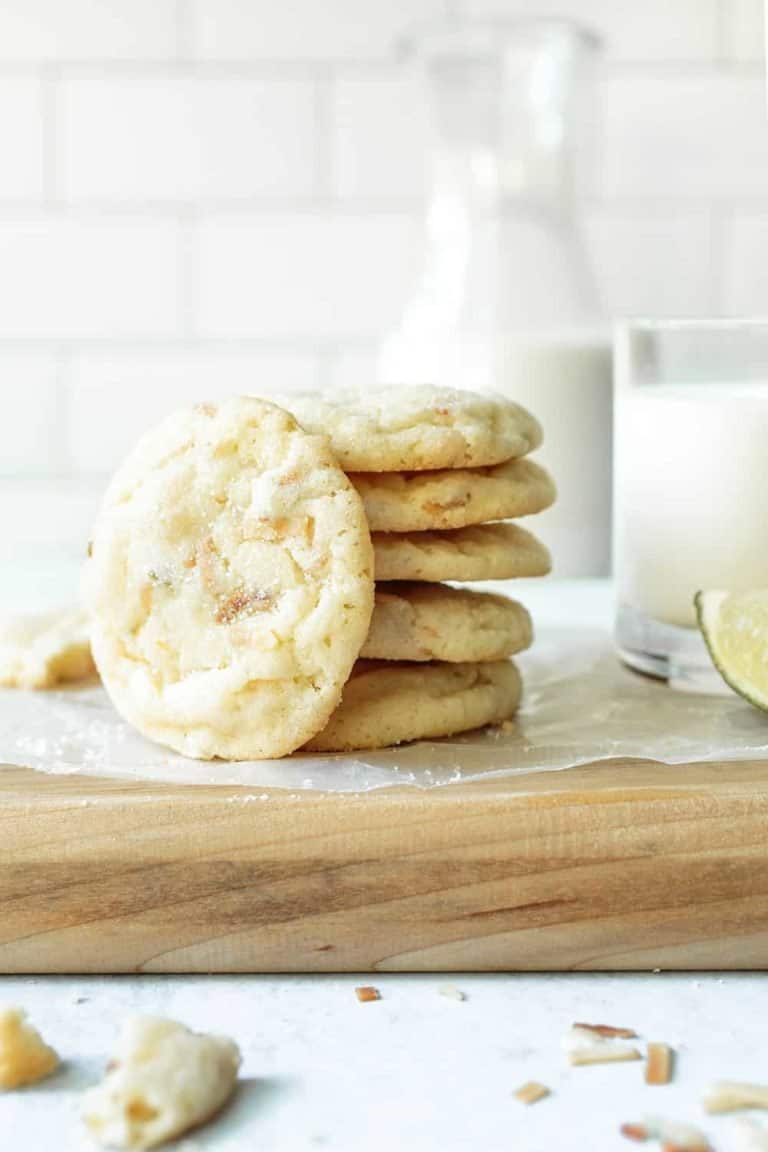 I don't know what the weather is like in your area, but here in Ohio, we're in that odd phase of the year where one day it's 90 and the next it's 65.
While I am a true fall lover at heart, we're still trying to hold onto the last couple of weeks of summer.
Which basically means I'm still whipping up key lime and fresh berry desserts all while craving pumpkin roll and a big slice of pumpkin crunch cake.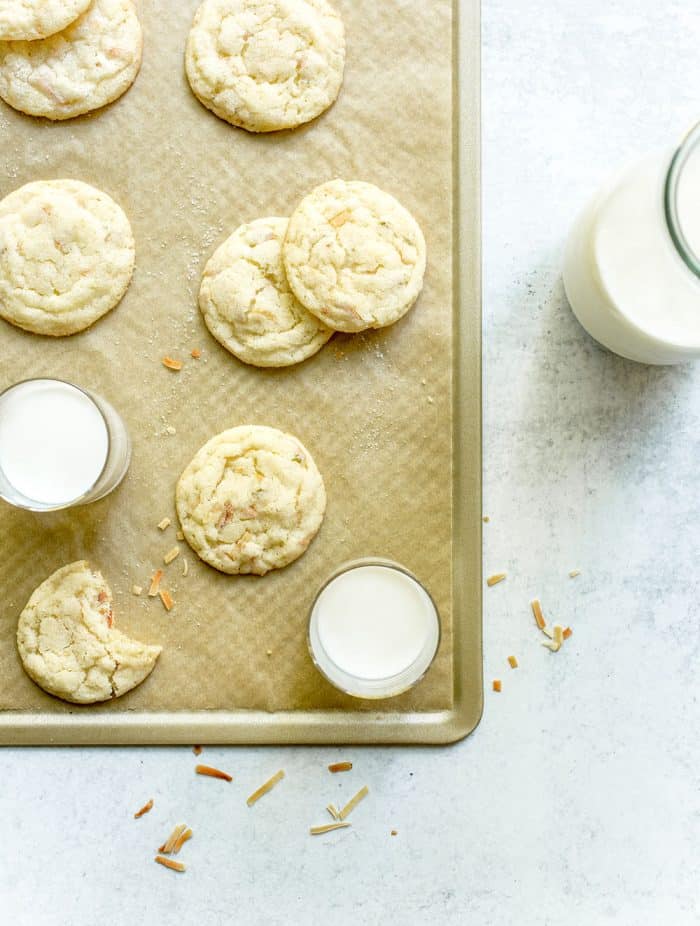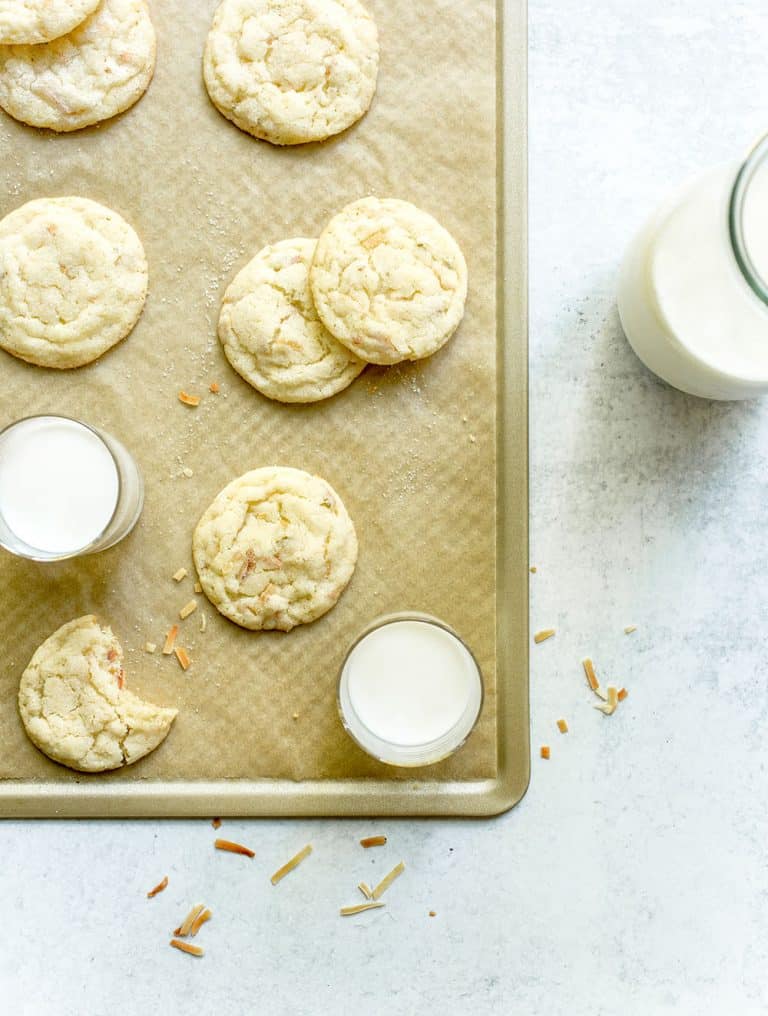 MY FAVORITE COCONUT LIME COOKIES
Key lime and lime-flavored treats are a summer staple in my house.
From Key Lime Pie Bars and Key Lime Pie Ice Cream to Lemon Lime Cupcakes and Lime Sour Cream Bundt Cake, I love the fresh, crisp flavor lime imparts to any recipe.
These sweet, chewy little cookies are certainly no different. Lots of lime zest and lime juice add a fresh citrus flavor to a classic chewy sugar cookie base.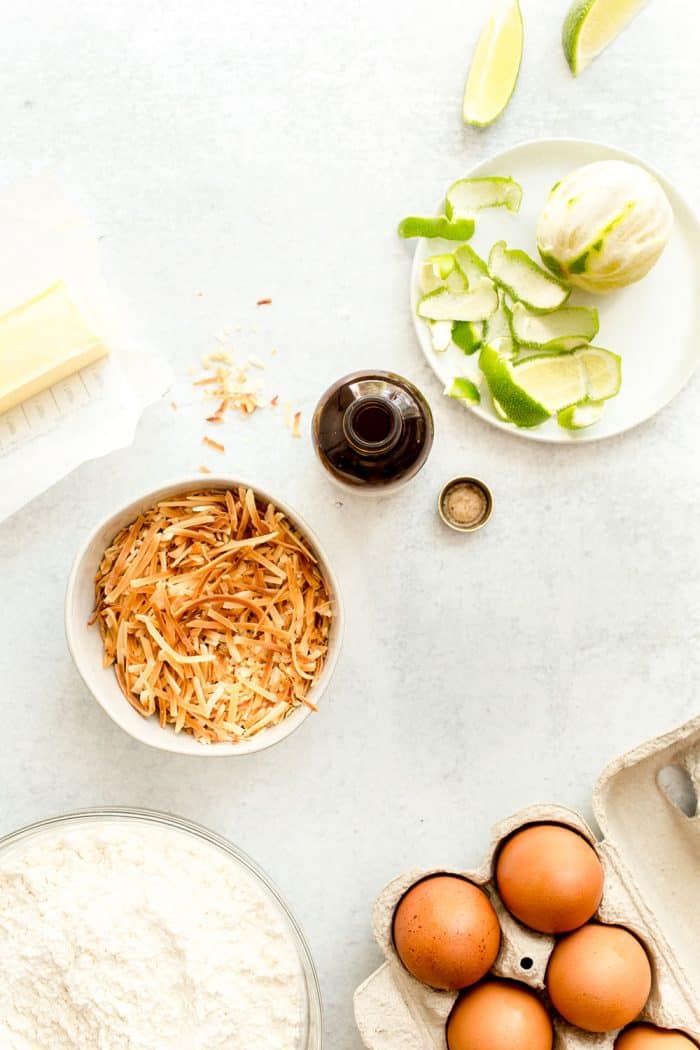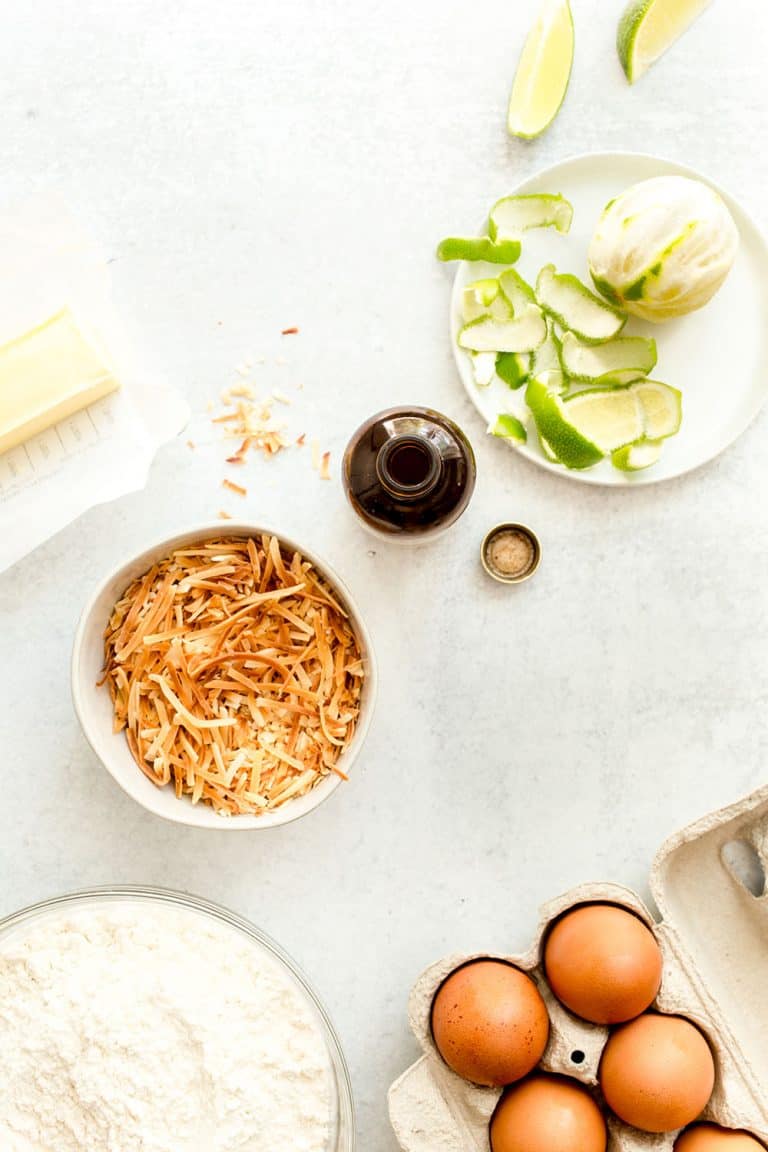 These Chewy Lime Sugar Cookies are made even better because they have toasted coconut in them.
That's right! In addition to the fresh lime flavor, these cookies get a hint of sweet and toasty coconut. If you love tropical flavors, these cookies are absolutely for you!
I also think these chewy lime cookies would be amazing made into ice cream sandwiches with some homemade vanilla ice cream. You could even roll the edges in some more toasted coconut! How delicious would that be?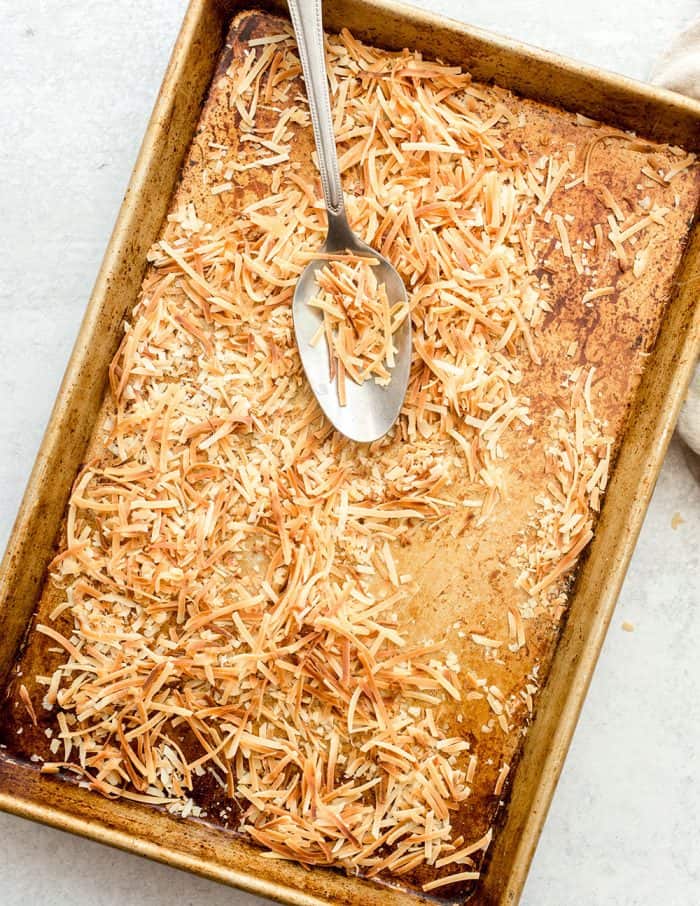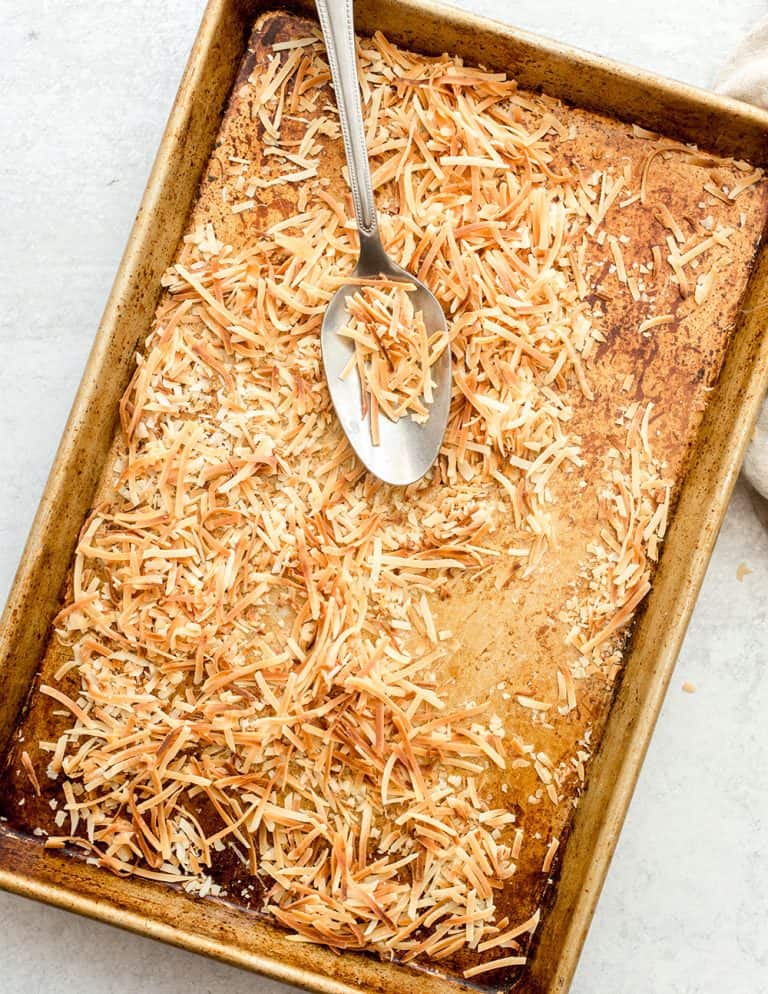 HOW TO MAKE THESE CHEWY SUGAR COOKIES
I've made lots of different sugar cookie recipes over the years. Some are soft and cakey, like Soft Frosted Sugar Cookies, some are sandwiched together with buttercream frosting, like Easy Sugar Cookies.
But my favorites are probably the chewy variety, like these Chewy Lime Sugar Cookies and my Chai Sugar Cookies.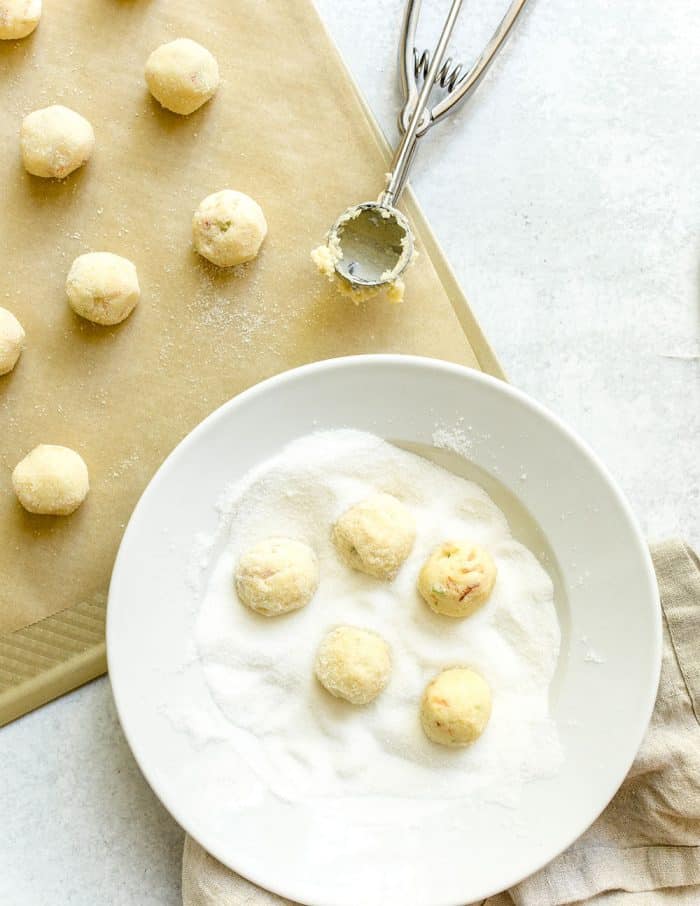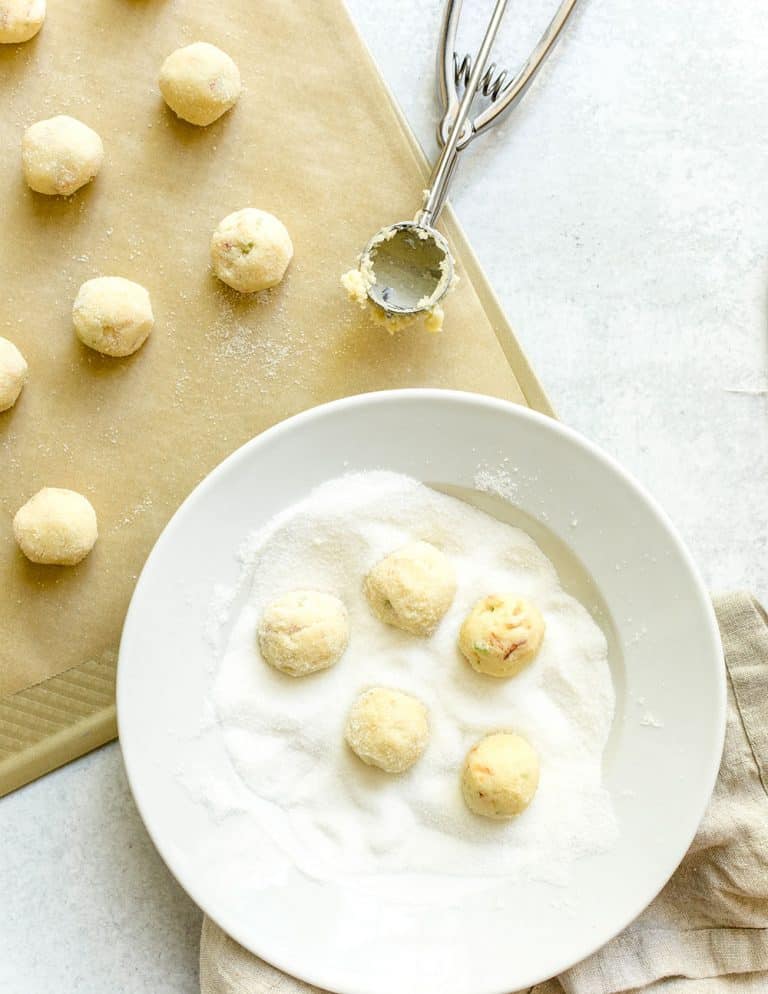 Start by toasting some coconut. If you've never done this before, I have a handy tutorial to learn how to toast coconut you can check out.
Whisk together the dry ingredients – flour, baking soda, baking powder, and salt – and set those aside.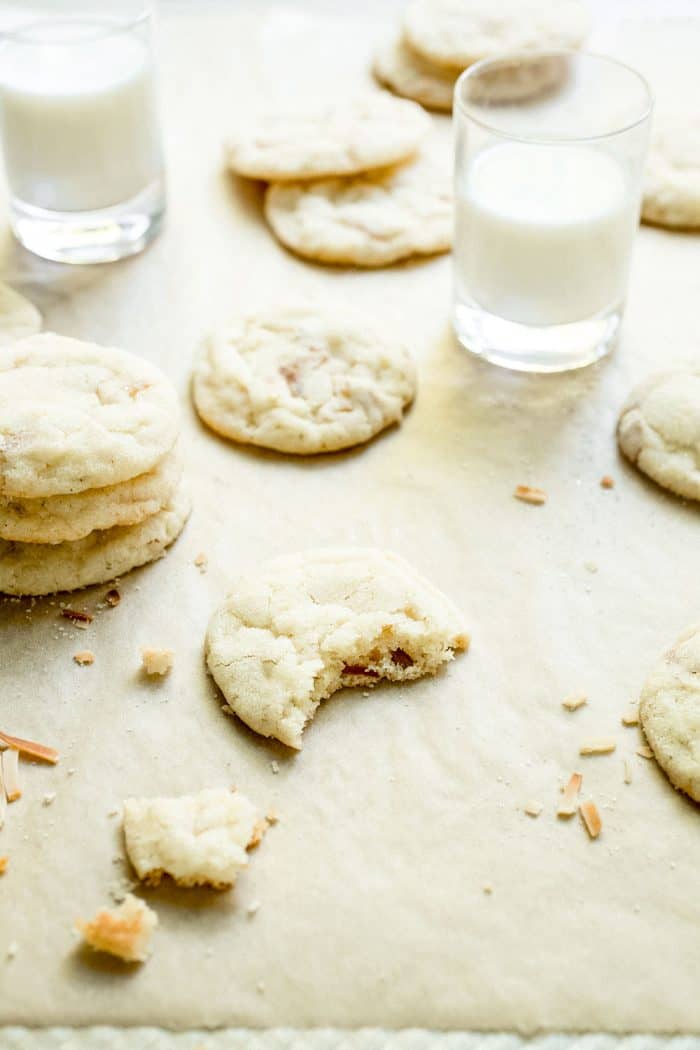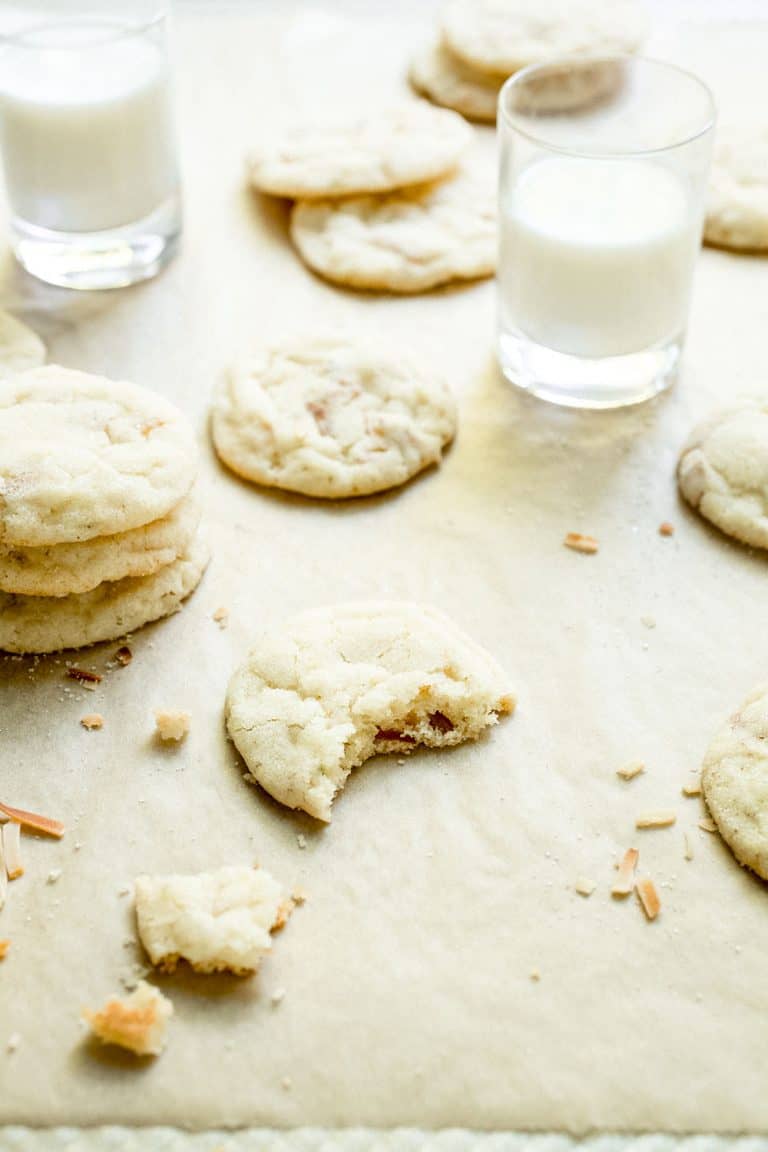 Using a mixer, beat together the butter and granulated sugar until smooth and very fluffy. You can then beat in the egg, vanilla, lime juice and finely minced lime zest.
Gradually add in the flour mixture and toasted coconut, and the dough is ready to be rolled into balls.
After you roll the dough into balls, roll them in some more granulated sugar for a little sparkle and texture on the outside of the baked cookies. At this point, you can either bake the cookies right away or freeze them for later! Just follow my instructions for how to freeze cookie dough to have Chewy Lime Sugar Cookies ready to bake any time you like.