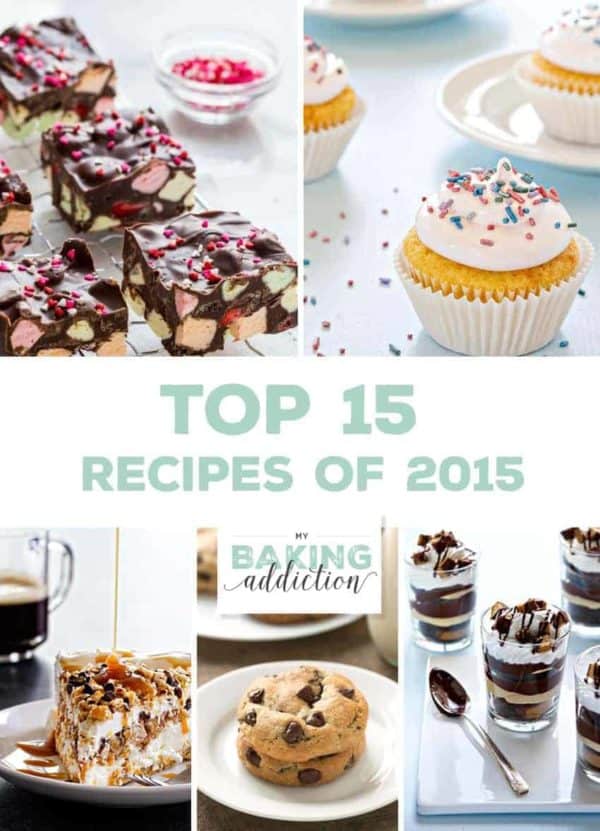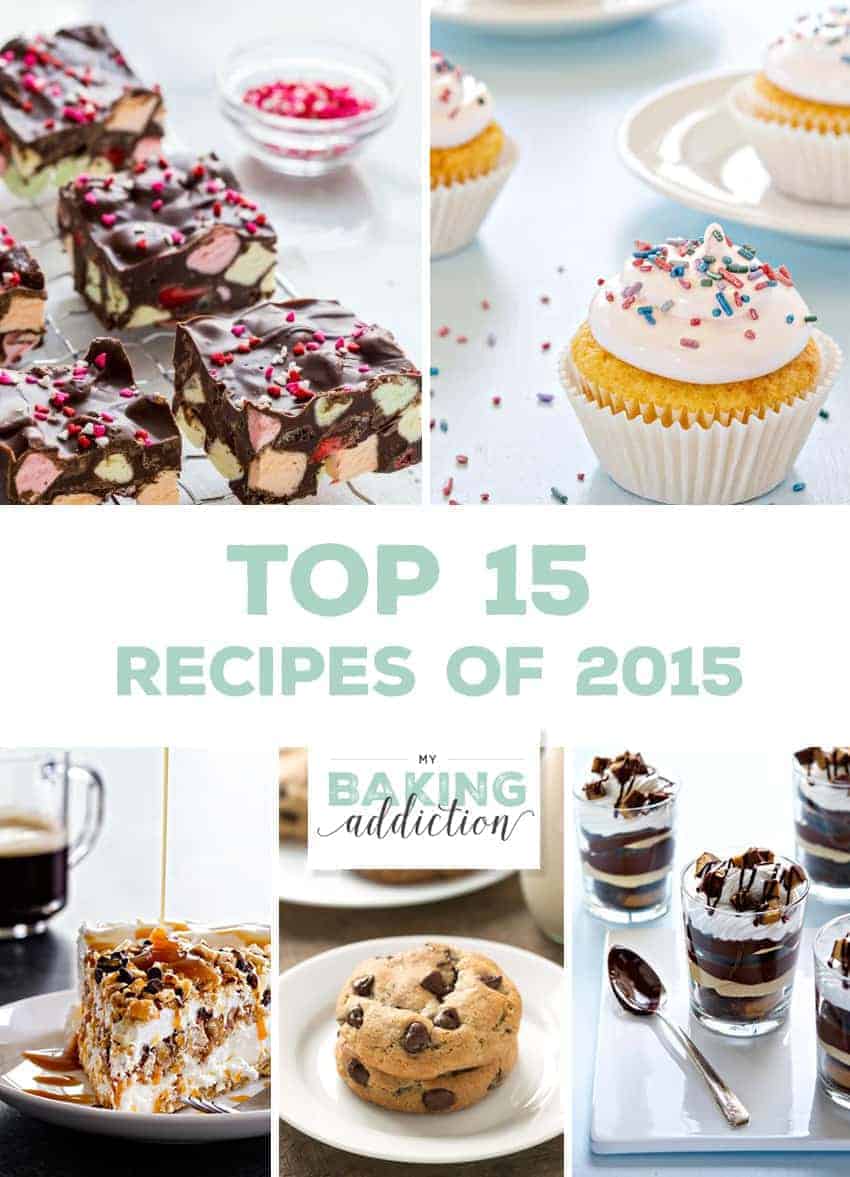 I hope you all had an amazing holiday season full of family, friends, and of course – food! I took quite a bit of time off to enjoy the holidays and relax a bit after an insanely busy couple of months. But now I'm back and ready to share some incredible content with you in the new year!
I thought there was no better way to kick off 2016 than with a round up of the most popular recipes from 2015. From No Bake S'more Cheesecakes and Adult Root Beer Floats to Zuppa Toscana soup, there's something for everyone in this 2015 recipe round up!
My favorite thing about this top 15 list is that they're YOUR favorites. They're the most visited, pinned, and shared recipes, and that makes them them extra special!
You all made 2015 extra special for me. I marked a full year at home, running this site and creating new recipes as my full time job, allowing me to stay home with my sweet daughter and wonderful husband (he works from home too). I try not to get to mush, but you guys.. THANK YOU. Thank you for every precious moment I get to spend with these two while I make you delicious treats, instead of sitting in an office 10 miles away for eight hours a day. It means more than I can really put into words.
Happy 2016, friends! Let's hope that this year is even more amazing than last!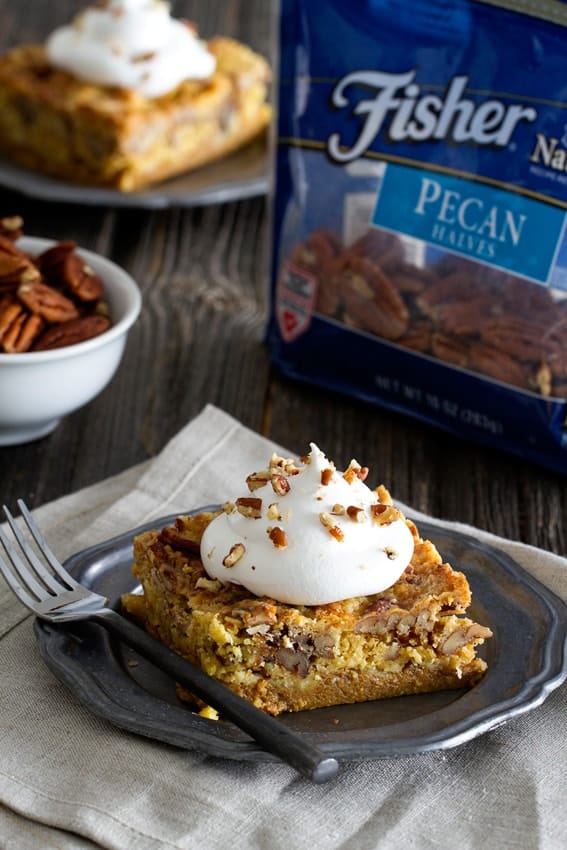 One of my favorite recipes this year! It's loaded with fall flavors, but perfect for anytime of year. A dollop of whipped cream makes it extra special!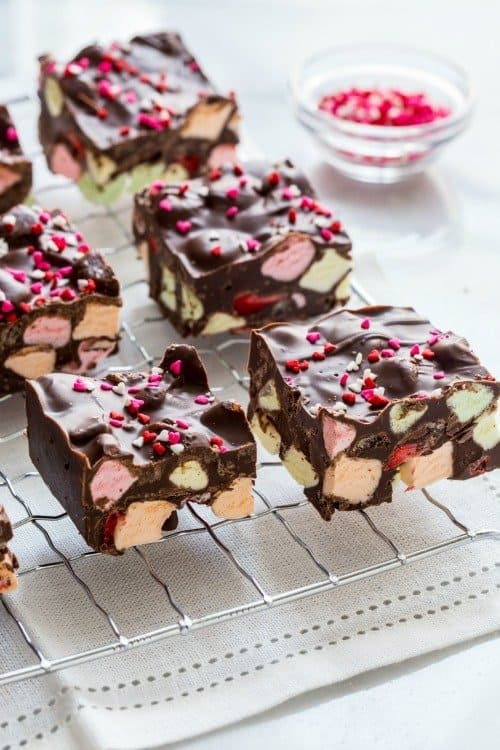 This recipe for fudge couldn't be easier or more delicious. It's perfect for Valentine's Day!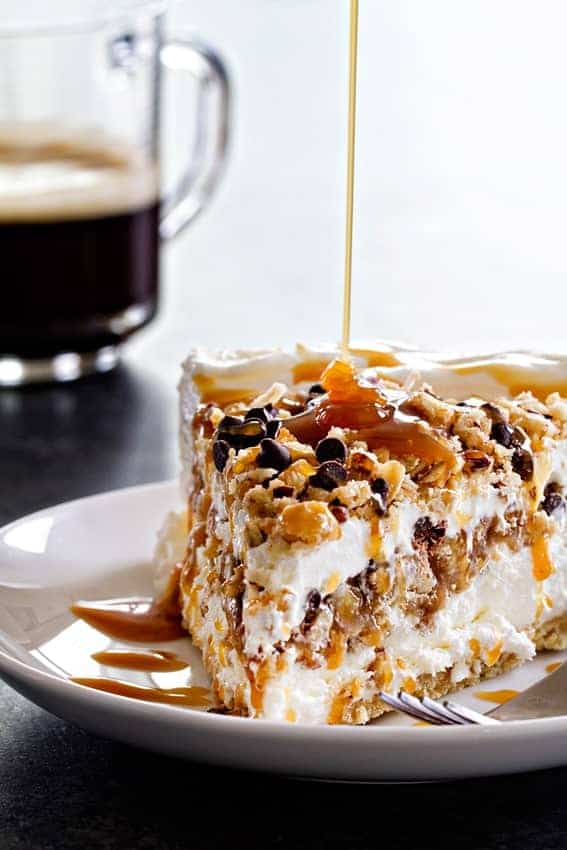 Frozen Samoa Pie is pretty much a chocolate-caramel-coconut lover's dream. Layers upon layers of those delectable flavors, in one frozen treat!
Loaded with sausage, potatoes and kale, this homemade version of Olive Garden's Zuppa Toscana soup is sure to become a family favorite.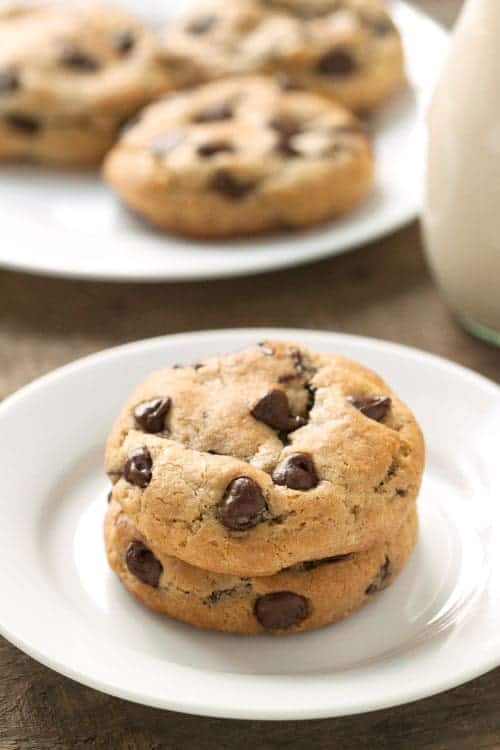 These gluten-free chocolate chip cookies are perfectly soft and chewy and are sure to rival your current favorite!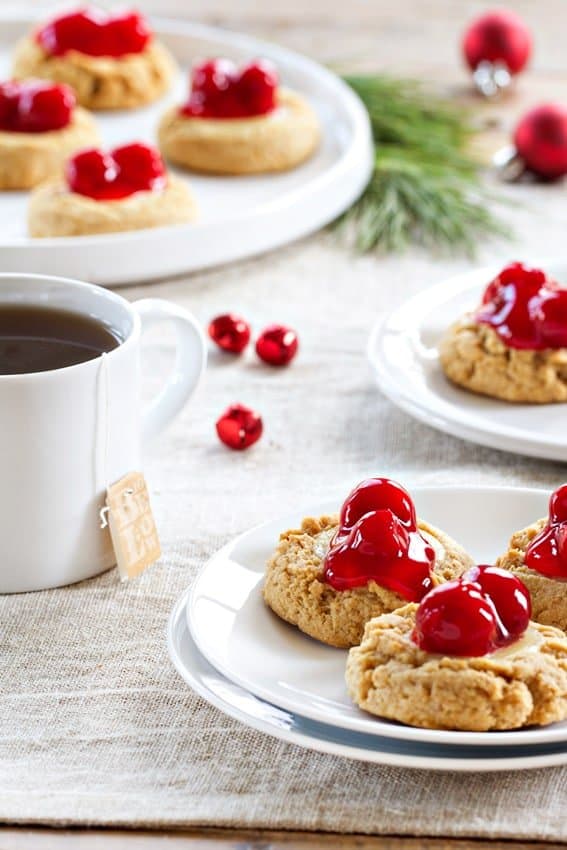 Cherry Cheesecake Cookies have all the flavors of traditional cheesecake – in cookie form. They'll be a favorite for years to come!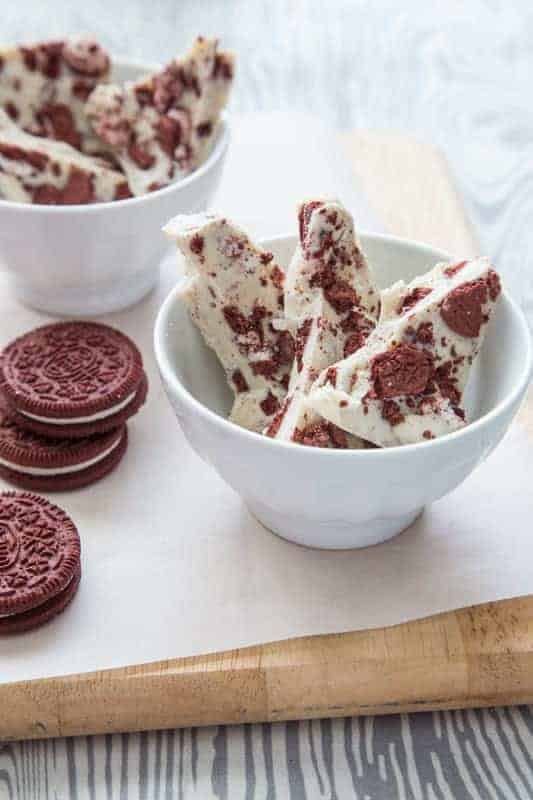 Oreo Bark is the simplest treat you could ever make. Just be careful not to eat the whole tray!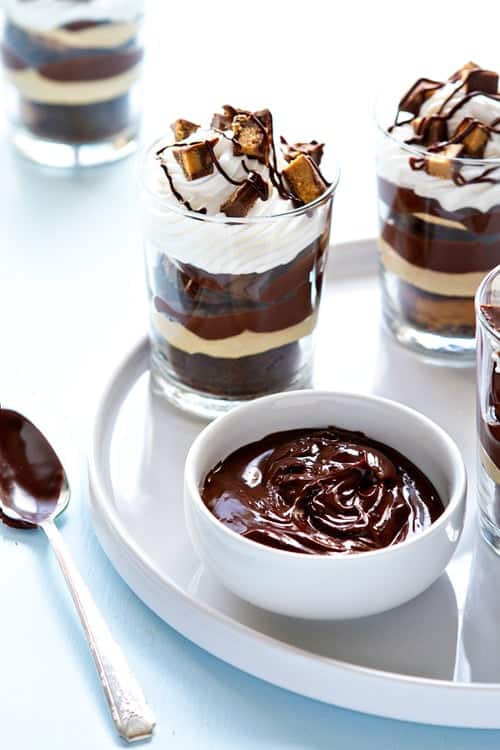 Peanut Butter Brownie Parfaits combine my new two favorite things – Peanut Butter Cup Brownies and Peanut Butter "Mousse"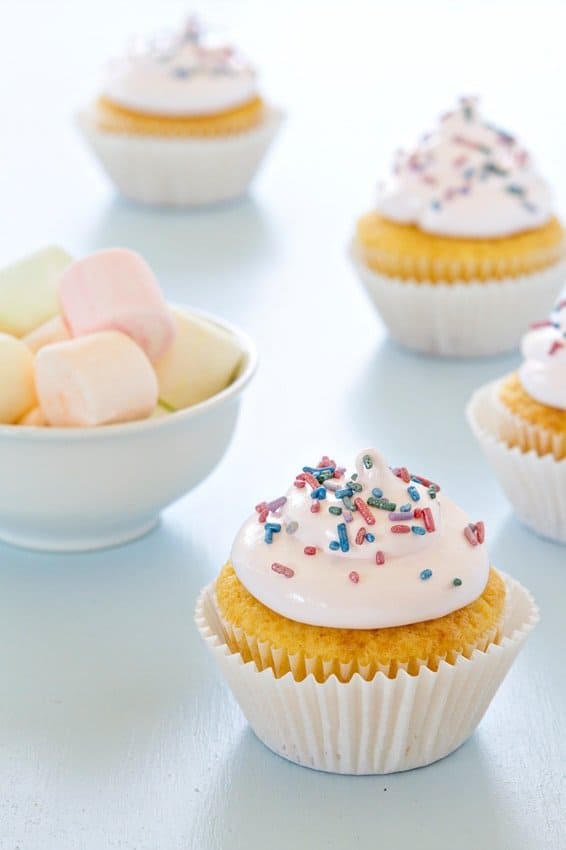 Marshmallow frosting made with Campfire® Fruit Swirlers is the perfect topping for cupcakes.The sweet and fruity flavor makes this frosting delightful for spring.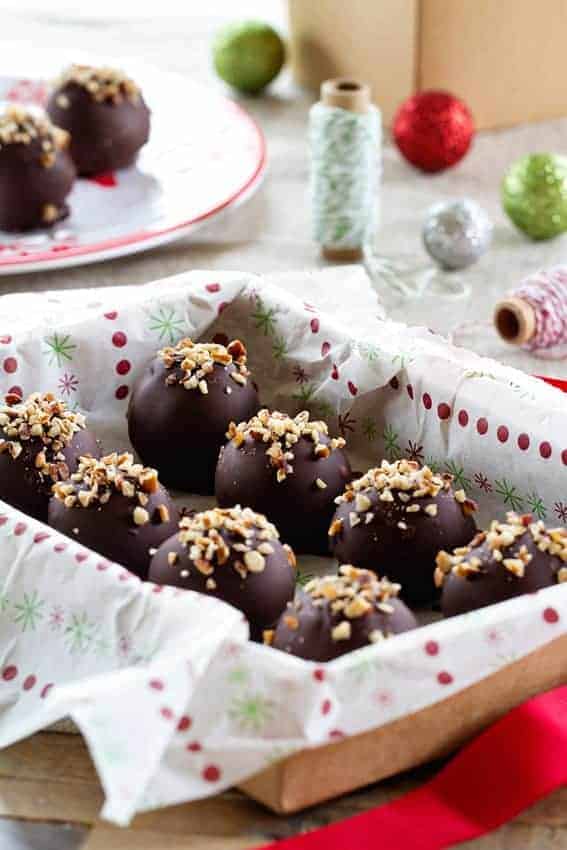 Turtle Cookie Balls couldn't be cuter as a make-ahead treat. So easy and delicious.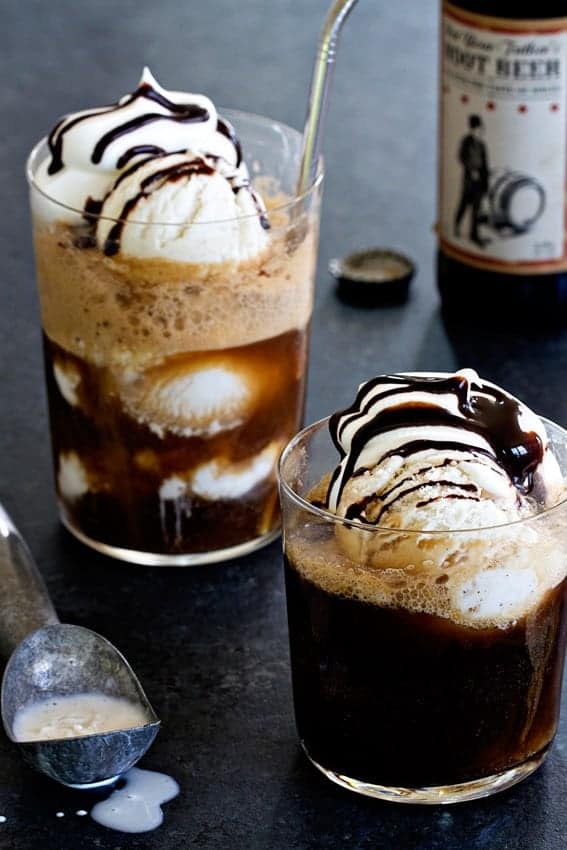 Vanilla bean ice cream and root beer ale combine with a dollop of whipped cream and a drizzle of chocolate syrup to create the ultimate adult adult beverage.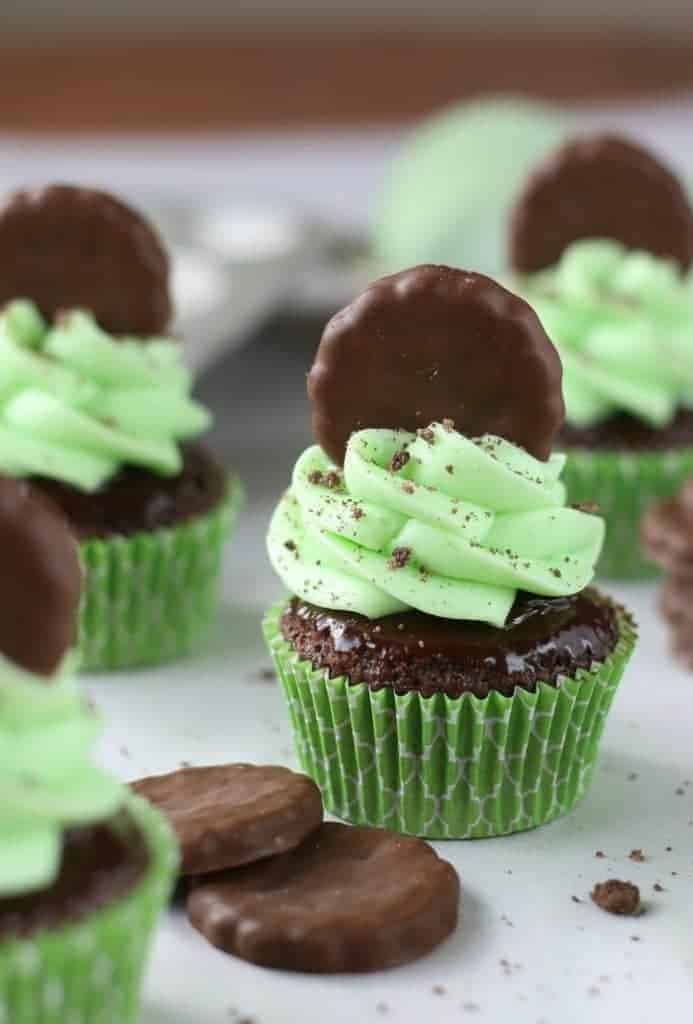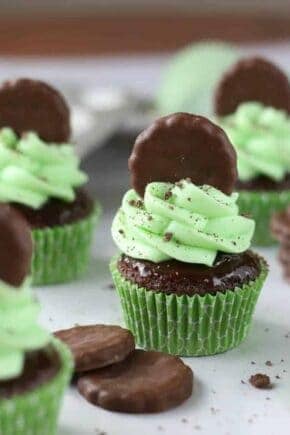 Thin Mint Cupcakes are rich chocolate cupcakes smothered with chocolate ganache and minty frosting, then topped with Thin Mints!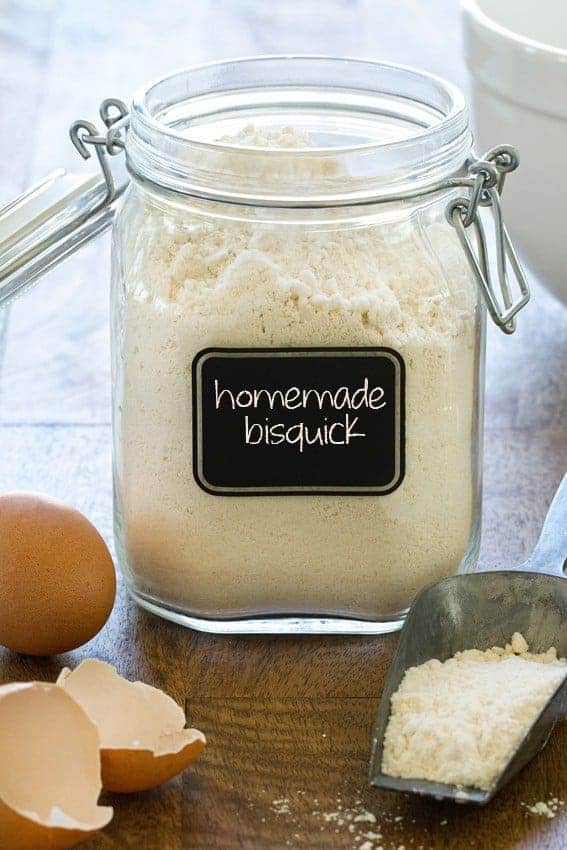 Homemade Bisquick comes together in less than 5 minutes and can be used in any recipe that calls for Bisquick or all-purpose baking mix.
No Bake Oreo Cheesecake combines pretty much all your favorite things in one place. Easy, a total crowd pleaser, and hello – Oreos!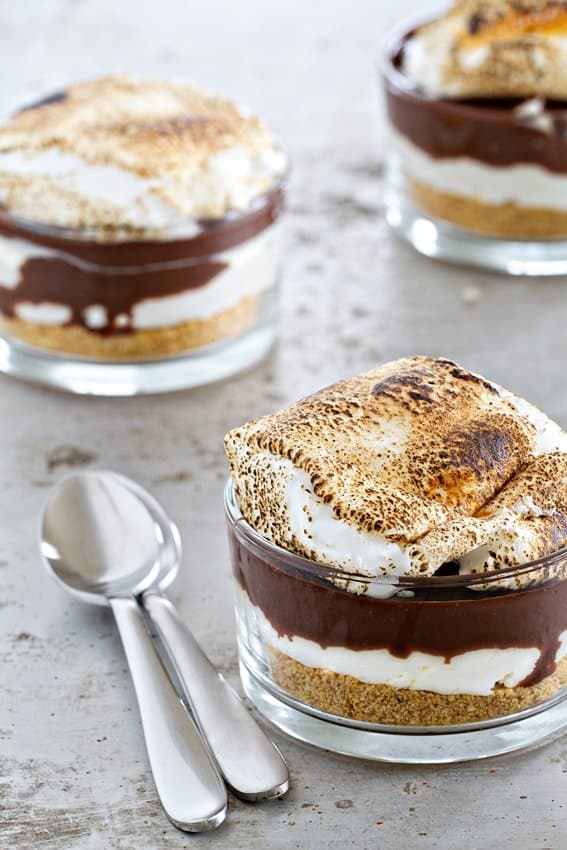 Cheesecake, chocolate ganache and graham cracker crumbs are the start of a pretty terrific dessert.